It's easy to miss the SoundGirls news and blogs, so we have put together a round-up of the blogs, articles, and news from the past week. You can keep up to date and read more at SoundGirls.org
May Feature Profile
---
The Blogs
Internet Round-Up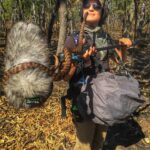 The Other 50% Podcast – Interviews Allie Boettger
Allie Boettger is a sound mixer. And I don't mean the kind of sound mixer who works on a stage, although she can do that too. Allie is the kind of sound mixer that goes around the world on the Amazing Race, goes to Alaska in winter to shoot Alaskan Bush People, hikes to the top of a mountain and then rappels down it. She is super badass. And she is quite the storyteller, so this episode was really fun.
---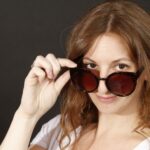 Theatrical Sound Designer Rebecca Kessin
This is a hugely wide field, and what I'm doing changes from show to show. Musicals become more engineering/system design-oriented, while plays tend to be more content based. One week I'll be figuring out the logistics of routing a huge orchestra, the next I'll be recording the rustling palm trees outside my building at three am. (True story.) Creating a narrative through sound is my favorite aspect of what I do, especially from a psychoacoustic standpoint.
---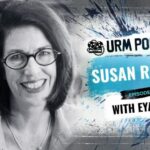 URM Podcasts Featuring Susan Rogers
Susan Rogers is a neuroscientist and professor at Berklee College of Music and a mixer/engineer who's worked with legends like Prince, David Byrne, and Barenaked Ladies among many others.
---
---
SoundGirls News
---
Leslie Gaston-Bird is raising funds for her 50th birthday. Happy Birthday! She is raising funds for the "SoundGirls – Gaston-Bird Travel fund" which has been established to increase the presence of women and those that identify as women at audio trade conferences. Women who have been invited to speak, or sit on panels at audio related trade conferences are welcome to apply. More info at https://soundgirls.org/soundgirls-gaston-bird-travel-fund/
---
"The most common thing I hear from new engineers and those just getting started in live sound and mixing is how overwhelmed they are with how much there is to know. They focus on trying to learn all of the gear and keeping up with every new piece of equipment or plugin out there, instead of learning the underlying principles and techniques. This is why I created the eBook. There were so many other things I could have listed, but I tried to keep it to what I felt would help solve some of the biggest problems sound engineers face: Understanding how the system works together, being able to mix on any console, dealing with feedback, getting better quality sounds and mixes, and having more confidence in what they are doing.
The book covers these important concepts- Signal Flow, Proper Gain Structure. The eBook explains the importance of these, as well as proper EQ techniques, how to use a gate and compressor, choosing the right microphone, basic troubleshooting, and getting good sounds from the source."
The link for the free ebook is:
https://www.mixingmusiclive.com/ebook-page
---
Congratulations to all our bloggers. The SoundGirls Blog is number 12 of the Top 30 Audio Engineering Blogs, News Websites & Newsletters To Follow in 2019.
---
SoundGirls Events
---
SoundGirls Opportunities

---
---
Shadowing/Mentoring/Internship Opportunities
---
---
SoundGirls Resources
---
---