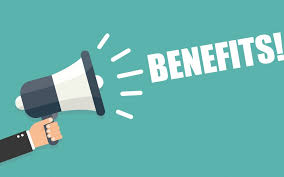 The following companies offer Members of SoundGirls discounts for their services and products. Thank you to all companies that support SoundGirls.
---
SoundGirls Members receive a 15% discount on the purchase of Smaart software or Rational Acoustics branded hardware at the Rational Acoustics Online Store.  Or receive 15% off of any Rational Acoustics online Smaart Training Class.  Please email soundgirls@soundgirls.org for the discount code.
---
All upcoming courses, along with registration links, are listed on their events calendar on the "Training" page of the Meyer Sound website:
SoundGirls members can enroll at a 50% discount for any courses for which Eventbrite serves as the registration platform. That constitutes most of Meyer's domestic and international courses; however, for some international events, the local host manages the registration and collects the associated fee via a contact link or proprietary registration platform, in which case, SoundGirls members should contact us for help with registration.
Email SoundGirls to receive your registration discount code. soundgirls@soundgirls.org
---
Provides SoundGirls Members an academic price of $99 for Gullfoss.
The discount is available to all current students and all current teachers in relevant fields.
To request an academic discount for Gullfoss: email us at soundgirls@soundgirls.org
NOTE: Academic licenses are non-transferrable.
---
SoundGirls Co-Founder Michelle Sabolchick Pettinato has designed and teaches this online course. Michelle is offering SoundGirls members a year-round discount of 50% off. Learn how to mix live sound from Michelle Sabolchick Pettinato- Sound Engineer for some of the most well-known names in music (Elvis Costello, Gwen Stefani, Styx, Melissa Etheridge, and more. Email us for discount code soundgirls@soundgirls.org
---
Church Sound University is presented by worship sound practitioners for worship sound practitioners. The curriculum has been specifically tailored to focus on the KEY essentials for church tech teams – volunteers in particular – to attain consistent sonic quality at every worship service and event.
---
MDIIO provides a competitive advantage for artists to thrive in today's music industry. Store everything associated with your songs, including your tracks, metadata, collaborators, lyrics, playlists, pitches, network, splits, and even licenses. Then let HyprAUDIO get your music to the masses, while you create magic in the studio.
Receive a year free subscription. email us at soundgirls@soundgirls.org for a discount code.
---
Free Month Subscription – Soundsnap is a Leading Sound Library for Unlimited SFX Downloads. Browse 250000+ Sound Effects Used by Hollywood Sound Designers & Editors and they are offering members of SoundGirls a free month subscription. https://www.soundsnap.com/
Register here to get your free trial and use code soundgirls
---
A professional membership organization of sound designers and composers for the performing arts working in the United States. Through advocacy, ongoing education, mentorship, and outreach, we seek to advance our community and promote sound design and composition as vital artistic components of the collaborative art of live theatre. TSDCA members enjoy numerous opportunities throughout the year for networking and education, as well as an engaged community to help provide mentorship and information. We offer various levels of membership for professional and early career sound designers and composers, as well as sound engineers and other audio professionals. As a special offer to all Soundgirls members, please use the code "Soundgirls" to receive 50% of your initial membership fee. You can learn more and apply now on our website: https://tsdca.org/
---
SoundGirls Members Receive 50% on all courses email us for discount code soundgirls@soundgirls.org. Course Offerings
Record Label Toolkit that contains checklists, workbooks, social templates, sample contracts, etc. Members can download that for free anytime here:  http://otherrecordlabels.com/toolkit
Record Label Marketing Strategies: How to build album campaigns and marketing plans for your record label's new releases.
How to Start a Record Label: Build, launch, and grow a new record label from scratch! 
---
They stock hundreds of pro audio items and will offer generous discounts to any SG members if you email them directly for a quote at sales@ratsound.com
---
offers SoundGirls Members a discounted rate on the studio. The normal rate is $60 an hour, SoundGirls get the studio at $40 an hour.
Book the studio for half the day and receive 1 hour free ($200)
Book the studio for the day and receive two free hours on a full day ($400)
The house engineer gets $30/hour paid separately, or if you are engineering, it would just be $15/hour for an assistant
This rate doesn't apply to projects billed through a record label
---
offers SoundGirls Members a 10% Discount. Please email soundgirls@soundgirls.org for the discount code.
---
offers SoundGirls Members a 20% Discount. Please email soundgirls@soundgirls.org for the discount code.
---
offers SoundGirls Members a 30 day free trial to their Live Sound Training. Please email soundgirls@soundgirls.org for registration.
---
offers SoundGirls Members Subscriptions to the service. Subscriptions are donated by SoundGym members. Register Here
---
A virtual training tool that enables audio engineers to practice "hands-on" without needing to physically be in front of hardware or space. There are 6 consoles from compact to large-format, external audio effects and advanced signal flow routing with patchbays. SoundcheckPro will make anyone a smarter and more resourceful engineer empowered to be better prepared for future opportunities.
SoundcheckPro is offering a discount to SoundGirls members
Discount for SoundGirls ($40/yr): sgo-6rg6e9nz
Register and Download SoundcheckPro: Here
Apply the coupon code during checkout on the web shop: Here
Hit SYNC on the account page in Soundcheck to refresh the subscription


---
offers SoundGirls Members:
Beginner: Get Started with Sound System Tuning is a free 40-part video series to get you up and running with your first measurements in Smaart or SATlive. It includes videos like How to build your own 2-channel audio analyzer for FREE and STOP Smaarting the Sound System.
Intermediate: Pro Audio Workshop: Seeing Sound is the world's only self-paced online training in sound system tuning guaranteed to improve your confidence and consistency with the highest level of support in the industry. Its 57 video lessons walk you step-by-step through speaker placement, aim, EQ, and crossover alignment with real-world examples and assignments to quickly and effectively maximize your results in any room.
---
Designs & creates unique high-performance computer accessories. Our products combine beautiful design, cutting edge technology, and a passion for superior functionality. Using the code "SHNRNYXWCDHP" SoundGirls Members receive a 15% discount for their entire order.
---
Founded in 2003 after we were continually disappointed with such poor quality education on the subject. Today, we work hard to produce the highest quality, informative video tutorials available and our textbook, the Dance Music Manual, has earned a place as required reading on many university courses. Use code JA75SQYC1C-SGS to receive a discount on DMP Products and Subscriptions.
---