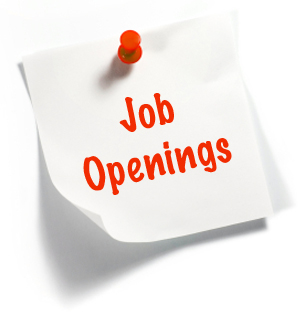 Before applying for jobs or internships – take some time to clean up your resumes and social media
Job Postings
July 26th, 2021
UNITED STATES
Original Content Project Manager – Scribd – Remote
Jr Sound Editor/Designer – Defacto – Remote
Senior Sound Designer – Team Audio – Remote
Senior Technical Audio Designer – Team Audio – Remote
Guest Services Staff – AEG – Pacific Northwest Region
Production Staff – AEG – Pacific Northwest Region
Maintenance Staff – AEG – Pacific Northwest Region
Multiple Positions – Solotech – US/Las Vegas, NV
Contact Helena at the Solotech Nashville office: Helena.Pygrum@solotech.com with intro/resume for US positions
Audio Systems Engineer (AR/VR Research) – Facebook Reality Labs – Redmond, WA
Technical Sound Designer – Camouflaj – Bellevue, WA
Audio Software Engineer – Zoox – Foster City, CA
Multiple Positions – Women's Audio Mission – San Francisco, CA
Podcast Editor/Sound Designer – Mumble Media – Remote (Bay Area, CA?)
Who are we?
Mumble Media is a worker-owned audio production cooperative specializing in fiction podcasts. As a worker-owned cooperative, our members collaborate on exciting audio projects while also running the business itself and equally sharing ownership of the company. We are dedicated to practicing democracy in the workplace and sharing information freely and transparently. As a member, we want you to take an active role in shaping Mumble Media and its future.
What do we work on?
As a new business that did not seek any external funding, we are currently focused on partnering with creators and companies who have a script or concept for a project, have secured funding for it and need a production partner to execute their vision. Which is to say, pitching, developing and marketing our own original content is not our focus at the moment, but it is something we are excited about and are collectively working towards.
Who are we looking for?
Experienced editors (3+ years) with demonstrable DAW proficiency and solid foundation of audio production and engineering principles. Open to generalist editors and/or people with dialog, music or foley specializations.
We are looking for candidates from a variety of industries, too. Audio fiction is a unique medium with its own set of strengths and challenges. But we know there's a lot that can be learned and borrowed from other industries, like:
tv & film,
video games,
music, and
traditional radio or podcasting
We also offer support, training and a nurturing environment that encourages growth and personalized development in many areas. So let us know what skills you'll be bringing, but we also want to hear how we can help you grow.
Lastly, enthusiasm for building a new business is essential. We're not new to audio production, but we are a new company that's still figuring out our processes, workflows and our creative work culture, and we'll need your help getting all of that right.
Compensation and benefits?
We pay all employees (prospective and current) $50/hr.
We are anticipating 36 hours of work per week.
We offer health, vision and dental insurance.
Flexible hours as workload and deadlines require.
2 weeks paid vacation, plus holidays
This is remote work. Some travel may be necessary for production days.
We're open to full-time or part-time employment.
Mumble Media is committed to building an inclusive team that welcomes, supports and empowers people from a wide range of backgrounds, experiences and abilities. We are a small group of creative people looking to grow our business thoughtfully so we can provide comfortable and flexible careers for our members. Including a breadth of voices and perspectives in these early stages will help ensure we are designing a cooperative that serves and supports all our members. And our commitment to diversity and inclusion extends beyond hiring and into our policies, group trainings and day-to-day operations. Diversity can become dissonance if not properly supported. Conversely, unison is boring. What we are trying to say is Mumble Media is actually an a cappella group – come harmonize with us?
Event Production Manager – Warner Music Group – Los Angeles, CA
Warner Music Group is looking for an Event Production Manager to join the Live Event Production team at their corporate office in DTLA. The role will report directly to the Head of Live Event Production. This is a freelance position.
email Chris Costello with a brief introduction in your email and your resume. chriscostello5@gmail.com
What We Do:
We host a variety of live events including concerts, artist performances, interviews, panel discussions and company conferences. We work with the industry's leading artists such as Ed Sheeran, Lizzo, Cardi B, Janelle Monae, Coldplay, Bruno Mars, Green Day, Blake Shelton, The War On Drugs, Dua Lipa, Gary Clark Jr., and Bebe Rexha as well as high profile company executives and producers. Our suite of record labels consists of Atlantic, Asylum, Elektra, Fueled By Ramen, Rhino, Roadrunner, Warner Music Nashville and Warner Records to name a few.
What You'll Do:
The Event Production Manager will work alongside the Head of the department to manage logistics and production for the events. You'll act as the primary point of contact on the day of the event and be involved in all advance work leading up to the event. The Event Production Manager will ensure that the record label's vision for their event is executed and that they are fully supported from load in to load out. You'll ensure completion of on-site responsibilities by our in-house Event Operations Team (Facilities, Security, etc.) as well as the freelance crew that we hire for the event. It is imperative that the event runs smoothly and everyone walks away happy.
Responsibilities include:
– Running point on production as a whole and being the voice on technical matters for the event.
– Creating Run Of Shows and production schedules with detailed timings from load in to load out.
– Hiring freelance crew such as FOH Operators, Lighting Technicians, Stagehands, etc.
– Renting equipment such as audio, lighting, and staging elements.
– Coordinating with the artist's team on band instrumentation and equipment needs.
– Communicating information and timelines to talent, record labels, and corporate teams.
– Ensuring the day runs on time and on budget.
You must possess the ability to:
– Be highly organized and remember every detail from top to bottom.
– Have a positive disposition and calm demeanor.
– Effectively listen to and understand the record label's vision and requests.
– Raise concerns and red flags when appropriate, yet always find solutions when problems arise.
– Communicate the production plan in a clear, thorough, and detailed manner to the Events team and record label.
– Know how to speak with artists and their management team.
– Know how to speak to high-profile company executives and conduct yourself in a corporate environment. (i.e. this is not the road.)
Multiple positions (Tour) – Jeremy Zuckler – Los Angeles, CA (preferred for rehearsals)
If interested please email your resume to harrison.remler@teamvisionary.com
Artist: Jeremy Zucker
Positions:
1. FOH/MON (mixing foldback)
2. Playback Tech (Ideally with backline skills)
3. Guitar/Bass Player
NOTE: Ideally all LA based for rehearsal purposes
Dates:
Early / Mid August 2021 – Rehearsal in LA
August 17 2021 – Red Rocks One Off
Mid October – Late November – Headline run in venues 1200-2500 capacity
FOH (Tour) – First Point Touring Co – Los Angeles, CA
LOS ANGELES ONLY FALL TOUR FOH/MONITOR TECH
Mid-size club (300-700 cap)
August 27 – October 25 (various rehearsals mid-August to early-September)
Must be Los Angeles (within 25 mi radius)
$200/tour day
$150/rehearsal day
Tour Crew – Looking for Production Managers, Stage Managers, FOH, Lighting, and anything technical tour wise. If you fit these description please email your resume to tourcrewjobs@gmail.com
Studio Engineer – Iron Mountain – Hollywood, CA
Temp Sound Designer – Naughty Dog Studios – Santa Monica, CA
Temp Dialogue Coordinator/Editor – Naughty Dog Studios – Santa Monica, CA
Audio Lead – XBOX Game Studios – Santa Monica, CA
Editor and Motion Graphics Designer – Global Tour Creatives – Culver City, CA
Customer Service Assistant – Focusrite – El Segundo, CA
Head Audio Technician – The Old Globe (Sheryl/Harvey White theater) – San Diego, CA
Head Sound Technician – The Old Globe (Lowell Davies Festival Theatre) – San Diego, CA
The Old Globe seeks a highly skilled and experienced theatrical sound engineer to fill its open Head Sound Technician in the Lowell Davies Festival Theatre. The Head Sound Technician is responsible for: the installation, operation, and maintenance of sound equipment; supervising technicians and running crews; and the documentation of show and theatre information.  
The position requires demonstrated skill at Broadway-style line mixing using state of the art equipment. Competitive candidates will have several years of live mixing experience for theatres, experience as an A-2, and experience installing sound systems for live theatre. Desired skills and knowledge include: effective leadership and supervision of crews; deep knowledge of theatrical sound systems including operation, maintenance, and troubleshooting; and practical knowledge of leading edge software. A short list of equipment, software, and techniques that applicants are expected to have had experience with includes: DigiCo S10-T Consoles, ClearCom (HelixNet and FreeSpeakII), Qlab, Meyer Compass, DigiCo Studio Software, Vectorworks, Office, Omni Graffle, and Shure Wireless Workbench; Power distribution, Wireless frequency coordination, theatrical networking, low voltage electronics, and video routing.  
Successful applicants should be self-motivated, adept at problem-solving, attentive to details and be able to supervise technicians while working efficiently and effectively under pressure. Applicants should demonstrate a commitment to equity, diversity, inclusion and access and anti-racism work in the theatre.
The Head Sound Technician must be present at all times that the theatre's sound system is in use. Flexible schedule, including nights and weekends is required, as is the ability to lift up to 40lb and work at heights up to 40 feet. Must be able to complete and clear a background screening. In order to comply with Actors' Equity Association (AEA) Guidelines for LORT Theatres, this position must be fully vaccinated for COVID-19 unless a medical or religious exemption would apply. This is a seasonal, IATSE Local 122 Union position available immediately through October 2021. If the selected candidate is not a member of the Union, they will be required to join. Hourly rate is $25.75/hr.
The Old Globe is committed to fostering a culture of equity, diversity, and inclusion in all areas of our operation; therefore we strongly encourage applications from populations underrepresented in the theatre field. Multilingual candidates are also strongly encouraged to apply. Send cover letter and resume to HR@TheOldGlobe.org.
Audio Producer – Gearbox Entertainment – Frisco, TX
Assistant Director, Production and Technology – Kennesaw State University – Kennesaw, GA
Associate Producer, MLB – Sirius XM – Washington, D.C
Jazz and Gender Justice Program Coordinator – Berklee College – Boston, MA
Runner – Wave Studios – New York, NY
Audio Producer, The Daily – NYT – New York, NY
Internship, Streaming – 300 Entertainment – New York, NY
CANADA
Music Designer – Ubisoft – Quebec City, QC
Lead Voice Designer – Ubisoft – Quebec City, QC
Sound Designer – Eidos Montreal – Montreal, Quebec
Audio Director II – EA – Montreal, QC
Multiple Positions – Solotech – Montreal, QC
Narrative and Audio Producer – The Coalition – Vancouver, BC
UK
Deputy Head of Sound and Video (Text Description/PDF Packet)- National Theatre – London, England
Sound and Video Resources Technician (Text Description/PDF Packet) – National Theatre – London, England
Internship Programs (til August 1st) and other positions – Sony Music – London, England
Boom Op (unpaid) – Student Short Film – Manchester
Wednesday 11th August- 5pm until 8pm
Thursday 12th August- all day until 5/6pm
Travel expenses and food is provided!
If you would like more details and/or would be available please contact:
Mobile: 07828622010
Email: L.Rudloff@edu.salford.ac.uk
Associate/Mid-level Audio Programmer – Creative Assembly – Horsham, England
Participant Coordinator – Numbers (Youth Music) – Glasgow, Scotland
The renowned and long-running Scottish label Numbers is hiring a part-time, Scotland-based Participant Coordinator for our project with Youth Music, running from September 2021 – March 2022. This fixed-term role will work closely with the project manager to coordinate and provide hands-on support for self-initiated projects by young professionals aged 18-25 entering the music industries, as they build and develop holistic career skills through a series of workshops, skill sessions and masterclasses. This is a grant-funded position paid in line with experience and the real Living Wage. Applications are open through Sunday, August 8th – to view the complete job description and apply, visit http://nmb.rs/coordinator-apply. Additional questions about the role can be sent directly to applications@nmbrs.net.
EUROPE
Responsible Audio – Keywords Studios – Paris, France
Audio Programmer – PixelAnt Games – Wroclaw, Poland/Remote
Audio Software Engineer – King – Barcelona, Spain
Lead Audio Designer – Redhill Games – Helsinki, Finland
JAPAN
Audio Designer – PlayStation – Tokyo
Updated June 30, 2021
Multiple Positions – Live Nation – US/Europe
UNITED STATES
Sr Director of Product Management – iZotope – Remote
Contract Producer, Spinsters – Blue Wire Studios – Remote
Interactive Audio Designer – Magic Leap – Los Angeles, CA/Fort Lauderdale, FL, Remote
Vitual Music and Library Research Intern, Fall 2021 – Warner Media – Burbank, CA
Fall Tour Crew (for Jeremy Zucker) – Los Angeles, CA
Looking to fill these positions for a tour.
FOH/MON
PLAYBACK TECH
GUITAR PLAYER
BACKLINE TECH
Dates:
Aug 17 2021 – one off Red Rocks
Mid Oct – Late November – Domestic Headline Run (1200–2500 cap venues USA)
Notes:
Ideally LA Based
Looking for people who can serve multiple positions, Ideally someone who could do both FOH/MON and/or Playback. Also someone who could do Playback/Backline.
FILLED Warehouse Tech – Eighth Day Sound – Los Angeles, CA
Eighth Day Sound Los Angeles is looking for a warehouse tech. It is Full-Time – see description below. 
Job Description: Warehouse position
This position is primarily a shop position, however, from time to time you may be scheduled to assist in the field with troubleshooting, repairs, and as a backup to others. In addition, you may be scheduled to be an audio technician on a show.
Shop: Perform shop duties as necessary
∙ Prep equipment for projects
o Prepare consoles for projects and test for proper operation
o Prepare microphones, accessories and workbox(s) for projects
o Prepare racks(amps, electronics, console & other) for events
o Prepare speakers & rigging for projects
o Load cable trunks per truck pack & provide counts for inventory
o Scan equipment out of inventory system when it leaves building
o Communicate shortages to shop management and/or US project management
o De-prep, Maintenance, Troubleshoot and repair consoles
o De-prep and maintenance equipment returning from Projects
o Scan all equipment back into shop and count cables back into inventory
o Test cables, speakers, microphones & electronics
o Strip racks after events & tours
∙ Other shop responsibilities (as back up)
o Build, Assemble and repair cables, ac, etc.
o Paint speaker cabinets & racks
o Delivery and pickup of equipment as needed
o Arrange Logistics/ Equipment Movements
o Installation Technician for permanent systems as needed
o Assist show crew with technical support
o Arrange Logistics/ Equipment Movements
∙ Act as a team member to other staff
∙ Other items as requested by Management
Qualifications/Requirements:
Valid Drivers License in good standing with insurance company
Lifting Capacity of 50lbs
Forklift Driver (We can provide training if needed)
Dialogue Supervisor – PlayStation – Los Angeles, CA
Freelance Production Positions – 4Wall Entertainment – Los Angeles, CA
Board Operator – Cumulus Media – Oklahoma City, OK
Developer I – Memphis Grizzlies – Memphis, TN
Royalties Administrator, Publishing – WMG – Nashville, TN
Visiting Lecturer of Sound – Michigan Technological University – Houghton, MI
Associate Producer, Post Production – A+E – Stamford, CT
Assistant Manager, Technical Services – University of Pittsburgh – Pittsburgh, PA
Coordinator, Music Programming – SiriusXM – Washington, D.C.
Creative Dubbing Coordinator – The Kitchen – Miami, FL
AV Technicians – Hopewell Theater – Hopewell, NJ
Media Services Technician – NYPD – New York, NY
Broadcast Engineer – Insight Global – New York, NY
Director of Post Production – Sesame Street Workshop – New York, NY
Manager of Production, CNN Audio – Warner Media – New York, NY
Receptionist and Runners – Electric Lady Studios – New York, NY
Electric Lady Studios is looking to add several studio runners and a receptionist to our team.
The runner position focuses on studio operations. Daily tasks include: opening and closing the individual studios, daily cleaning of the studio and facilities, setting/resetting studio rooms for sessions and events, keeping storage and gear closets organized, going on runs for studio/client needs, researching materials for the studio, etc. Those with previous audio and/or technical experience are especially encouraged to apply.
The receptionist position focuses on administrative tasks such as filing artist receipts, coordinating runs with assistants and the runners, handling phone calls, managing the door and client greetings, etc. Applicants must have previous experience working in the music industry.
In order to provide our clients with the utmost privacy, we cannot offer the opportunity to shadow engineers or sit in on sessions.
Anyone interested should send a resume and cover letter to careers@electricladystudios.com.
UK
Sound and Video Technicians (Text description/PDF packet) – National Theatre – London, England
Royalties Assistant – Handle Recruitment – London, England
Marketing Manager, Parlophone – WMG – London, England
EUROPE
Content Development Engineer – Native Instruments – Berlin, Germany
Music Partnership Manager – Oculus – Prague, Czech Republic
AUSTRALIA
Retail Brand Advocate NSW/ACT – Sennheiser – Sydney, New South Wales