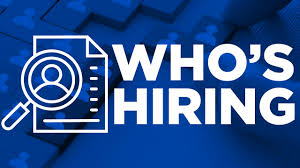 Before applying for jobs or internships – take some time to clean up your resumes and social media
Resources can help freelancers, contractors, entrepreneurs, and side hustlers understand and learn about the self-employment tax process. The guide delves into how the various tax forms that they will need to fill out, when the various tax deadlines are, as well as a variety of other tips and tricks.
Job Postings
November 14, 2021
Audio Mixer – Supernatural – Remote
UNITED STATES
Audio Programmer – Sucker Punch – Bellevue, WA
UX Sound Designer – Media and Ads – Amazon – Seattle, WA
Audio Designer – Crystal Dynamics – Seattle, WA
Recording/Mixing/Mastering Engineer – Femne Music – Bay Area, CA
2022 Audio AI Engineer – Zoom – Bay Area, CA (Remote)
Voice UX Designer – Volley – San Francisco, CA
Audio Software Developer – Playstation – San Mateo, CA
Assistant Professor of Music Technology – CSU – San Bernardino, CA
Counsel (Music) – Riot Games – Los Angeles, CA
Dialogue Designer – Survios – Marina Del Rey, CA
Senior Sound Designer – Survios – Marina Del Rey, CA
Audio Lead – Psyonix – San Diego, CA
Technical Audio Artist – Ripple Effect – Playa Vista, CA
Video Spokesperson/Assistant Webmaster – GIK Acoustics – Atlanta, GA
Job description
About Us:
GIK Acoustics is an international company within the Pro Audio industry with manufacturing headquarters in the US and Europe, and is a pioneer in improving the sound within a space since its beginnings in 2004. We are constantly changing and elevating the dialog of the subject of acoustics in multiple industries: from Pro Audio to Architecture, all while treating more than 7,000 rooms per year under several verticals. GIK Acoustics is an independently-owned company with opportunity to grow, and offers health insurance benefits, vacation time, and paid holidays.
Position Overview:
In order to support and maximize our growth, GIK is hiring for a full-time onsite Video Spokesperson / Assistant Webmaster at our headquarters in Atlanta, GA, to be an integral contributor to the development of the widely-viewed video content channels, and the maintenance of an important eCommerce infrastructure for our unique brand.
Requirements:
Full-time 40 hours / week onsite
Located in Atlanta, GA.
Assisting with projects
Positive upbeat personality (love great sound)
Directly reports to Marketing Manager
Duties / Responsibilities:
Collaborate with Marketing Manager on projects and deliver digital media through multiple channels
Assist with creating stunning images for online and print assets
Perform on-camera as the spokesperson for GIK Acoustics, and speak as an expert on niche subjects.
Push website changes to multiple language websites
What kind of person we are looking for:
Understanding of the troubleshooting process with computers
Able to pivot quickly when designs need iterations
Punctual, well-groomed, detail-oriented, and organized
Customer-oriented behavior and attitude
Knowledge or passion for the music industry and music production is a plus!
Required Experience:
Digital video editing
Experienced with Adobe Creative Suite – Photoshop, Illustrator, InDesign
WordPress (or similar CMS) experience
Excellent verbal and written skills
1-2 years freelance or agency experience
Bonus:
Photorealism and 3D – VRay, Maya, Keyshot, SketchUp
Graphic or 3D animation
Interior design experience
Great voice and delivery'
'Work Remotely No
Bonus pay
One location
Send resumes to Chris Calzone – chris.c@gikacoustics.com
Audio Designer – CNN – New York, NY
CANADA
Sound Designer – Sago Mini – Toronto, ON
Audio Artist – EA – Vancouver, BC
UK
Live Sound Apprenticeship – Britannia Row – London, England
Assistant Professor in Composition – University of Cambridge – Cambridge, England
Lead Audio Designer – Ubisoft – Newcastle, England
Tools Programmer, Audio – Rockstar – Edinburgh, Scotland
EUROPE
Sound Designer – Kylotonn – Paris, France
Sound Designer – Ubisoft – Lyon, France
Sound Designer – Yager – Berlin, Germany
Senior Audio Tester – Ubisoft – Dusseldorf, Germany
Sound Designer – Mojang Studios – Stockholm, Sweden
 Oct 27, 2021 Update
Updated Listings:
Narrative Producer – Blue Wire – Remote
Narrative Reporter/Researcher – Blue Wire – Remote
Tenure Track Position, Music Technology – Cal Poly – San Luis Obispo, CA 
Seeking a full-time, academic year, assistant or associate professor with a projected start date 09-12-2022. For details, qualifications, and application instructions (online faculty application required), click here. Review Begin Date: 11-22-2021. EEO.
Assistant Manager of Sound Operations – Feld Entertainment – Ellenton, FL
Feld Entertainment® is the worldwide leader in producing and presenting live touring family entertainment experiences that bring people together and uplift the human spirit. Properties include Ringling Bros. and Barnum & Bailey, Monster Jam®, Monster Energy Supercross, Disney On Ice, Marvel Universe LIVE!, Sesame Street Live!, Jurassic World Live Tour, Kawasaki and Spin Master. Across the brand portfolio, Feld Entertainment has entertained millions of families in more than 75 countries and on six continents. Visit feldentertainment.com for more information.
Successful candidates must be fully vaccinated or be qualified for a medical or religious exemption. Proof of vaccination is required and may be submitted via the Company's secure website. Fully vaccinated is defined as 14 days after the second dose of a two dose vaccine or 14 days after the single dose of a one dose vaccine.
This individual will train show crews on operation of systems and software tools. Assist in developing departmental standards, future planning, and in-house events. Assist in the day-to-day operations of the sound department. Be on call to assist shows as needed. Collaboratively design sound systems for Feld productions through research, development, and implementation.
Looking to have this individual start in January 2022. Salary range for this role is $55k-$60k/yr, along with an attractive Benefits package including Medical, Dental, Vision, 401k with a match, and more.
Essential Job Functions
Research, collaborate on, and implement design of show systems.
Provide audio expertise required for any company production.
Provide training for show personnel in relation to operation, troubleshooting, maintenance, and repair of all audio equipment.
Travel to touring units to complete above duties, in addition to ensuring that company standards and best practices are being maintained.
Assist in the maintenance, repair, and refurbishment of all audio equipment stored at Palmetto facility.
Assist with planning and set up of in-house events.
Continually seeks to improve efficiency of operation.
Accepts all other duties as assigned by immediate supervisor.
Job Requirements
College degree in sound related field or theatre preferred. Other technical training and certifications a plus (Dante, Q-SYS, Smaart).
Experience on a sound team as a member and a leader.
Touring experience as Audio Crew lead a plus.
Ability to clearly communicate verbally and in writing.
Ability to design, implement, troubleshoot, and repair sound systems.
Proficient with digital sound consoles, speaker management software, audio networks, and playback systems.
Full understanding of audio signal flow, Vectorworks drafting software, electrical flow, audio networks.
General computer skills, ie: Excel, Word, CAD, audio editing, QLab, etc.
Driver's License required.
Current Passport or ability to obtain one.
Dante Level 1 Certification encouraged.
Ability to be on call when needed.
Feld Entertainment is proud to be an Equal Opportunity Employer and a Drug Free Workplace. We are committed to providing an inclusive environment for our employees, customers, and partners worldwide. We celebrate diversity and encourage our profoundly talented workforce to express themselves proudly. Our successful business model requires different perspectives and voices so that we can create the incredible live shows we put on. Come join us and help us light up the world.
Technical Director – America Public Media Group – St Paul, MN
Runners – Paramount Recording Studio – Hollywood, CA (description below)
We require all applicants to be:
– over 21
– have a reliable car
– have a degree or some schooling in audio engineering with the intention of becoming an engineer
– full time availability
Music/Song Producers – ItyDity – Remote
ItyDity is looking to add several music producers to our vetted producer list. Specifically, we need expertise in Alt Pop, Soul, and R&B.  Special consideration will be given to women and non-gender specific producers. Must be proficient with multiple instruments and able to show high music production competency.  Producers can be located globally, but must be able to work remotely.  ItyDity is a songwriter-producer matching platform.  
To get started, producer should complete this form:  
SUMMARY DESCRIPTION OF POSITION
Independently design and install all audio and video requirements for all Performing Arts Department programming that requires high-level, technical knowledge of the live mixing of theatrical musical performances inclusive of orchestras, wireless microphones, audio monitors, personal monitor mixers and audience amplification.
RESPONSIBILITIES (• denotes essential/primary responsibilities, o denotes secondary responsibilities)
Design and install all audio and video needs for each production in the Fine Arts Center Theatre Company spaces.
Design all sound effects and soundscapes.
Design and implement the audio monitor needs for both the entire playing space as well as the orchestra.
Design and implement the microphone requirements and create a plot for the performers.
Determine the appropriate microphone for each performer including the Equalizing and optimization of their vocals.
Educate and train all performers in correct body mic placement and handling. Independently mix the sound live and serve as sound board operator for all performances/events in the Mainstage Theatre.
Autonomously determine and purchase all audio equipment and perishable supplies within approved budgets.
Manage A2s (onstage audio assistants) and all over-hire audio technicians for each production.
Design all video effects and requirements
Determine, design and implement all video equipment necessary for Performing Arts programming.
Manage and maintain inventory and organization of all audio/visual gear in a professional working order.
Determine all audio needs for rentals and special events programming in the Fine Arts Center Theatre Company spaces.
Attend pre-production meetings.
Participate in all training made available.
Participate when appropriate, in coordinating support arrangements for special functions such as openings, fund-raising activities with other Fine Arts Center departments.
Assist with education tours when necessary.
Participate in the Fine Arts Center Theatre School programming as a teacher and mentor as required.
o Actively support the college's commitment to be an antiracist institution by understanding, engaging with, and promoting diversity, inclusion, and equity in the college community.
o Promote a culture of safety and environmental protection by working in a safe manner; immediately reporting unsafe situations and accidents; following college procedures; and participating in appropriate safety training.
o Demonstrate environmental sustainability by using college resources wisely and supporting the college's sustainability initiatives and innovation.
o Perform other duties as assigned.
REQUIRED QUALIFICATIONS
Bachelor's degree in audio or equivalent experience plus a minimum of three years of the live mixing of theatrical musical performances.; proficient in complex digital audio and video systems; fluent with Mac, PC and complex AV programs and technologies including but not limited to Qlab and MIDI systems; excellent trouble shooting and repair skills; advanced live mixing abilities including wireless microphones, monitor systems, band/orchestras, and effects; familiarity with paging/monitor systems, networking, Clear Com, and video systems/ projectors; strong written and verbal communications skills and excellent collaboration skills; ability to communicate effectively and develop positive relationships with people from different cultural backgrounds; general office skills, including general knowledge of Microsoft office.
PREFERRED QUALIFICATIONS
A Master's Degree in Audio or related field; five plus years of professional live audio experience, experience as an A2 onstage audio assistant.
At the Fine Arts Center Theater Company we are committed to amplifying voices from every culture. We welcome all people to apply regardless of race, ethnicity, age, gender, religion, sexual orientation, gender identity, gender expression, disability, economic status or any other diverse background.
We currently have an approved by Actor's Equity covid plan for our upcoming season. This includes requiring our full company to be vaccinated and provide proof of vaccination. We will be asking our audiences to also provide proof of vaccination in addition to wearing masks during performances. All gear, props, costumes and spaces are disinfected regularly. We will be making updates to our precautions as necessary. 
September 30, 2021
UNITED STATES
Sound Designer – 8 Circuit Studios – Remote
Senior Principal Technical Sound Designer – Tencent – Seattle, WA or Los Angeles, CA
Production Coordinator – Bungie – Bellevue, WA
Senior Audio Engineer – Stitcher, Sirius XM – Oakland, CA
ML Audio Research Engineer – Facebook – Sunnyvale, CA
Associate Audio Designer – Hexany – Los Angeles, CA
Studio Audio Director – Bad Robot Games – Santa Monica, CA
Audio Engineer – Community Bible Church – San Antonio, TX
Music Producer/Audio Engineer – Cold Narly Generation LLC – Columbus, OH
AV Production Specialist – Office of the Assistant Secretary for Public Affairs – Washington, D.C.
Production Builder – Make Noise Co – Asheville, NC   PDF Decription
Audio Engineer – Signature Theater – New York, NY
AV Tech – Museum of Modern Art – New York, NY
CANADA
Senior Audio – Cloud Chamber – Montreal, QC
Senior Technical Sound Designer – Relic Entertainment – Vancouver, BC
UK
Music Lead – Space Ape Games – London, UK
Sept 15
Sennheiser is hiring
USA you can find them all here: https://sennheiser.referrals.selectminds.com/latest-jobs
Key Account Manager, Business Communications – https://sennheiser.referrals.selectminds.com/jobs/key-account-manager-business-communications-641
Sales Manager, Business Communications (Mid-West) – https://sennheiser.referrals.selectminds.com/jobs/sales-manager-business-communications-mid-west-642
Sales Manager, Pro Audio (NY Metro) – https://sennheiser.referrals.selectminds.com/jobs/sales-manager-pro-audio-ny-metro-657
Sales Manager, Pro Audio (Pacific Northwest) – https://sennheiser.referrals.selectminds.com/jobs/sales-manager-pro-audio-pacific-northwest-639
Hawaii's NPR affiliate station.