SoundGirls.org Contributors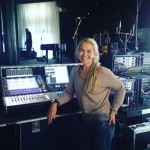 Becky Pell: Becky Pell is a monitor engineer with over 20 years experience in the live sound industry. Since 2012, Becky has been a registered yoga teacher and leads retreats and workshops when she's not on the road, as well as teaching the artists and musicians she tours with mixing monitors.
About Becky: Becky started her professional life as an apprentice at RG Jones Sound Engineering in London, where she swept a lot of floors, cleaned a lot of cables and loaded a lot of trucks, gradually working her way up to become an engineer. After going freelance in 2001, she toured as a monitor and RF tech with Black Crowes, Travis, and Kylie Minogue, before moving behind the desk to mix monitors for artists such as Aha, Muse, Westlife, Anastacia and Take That. She also runs monitors annually on the main stage at the world's largest festival, Glastonbury.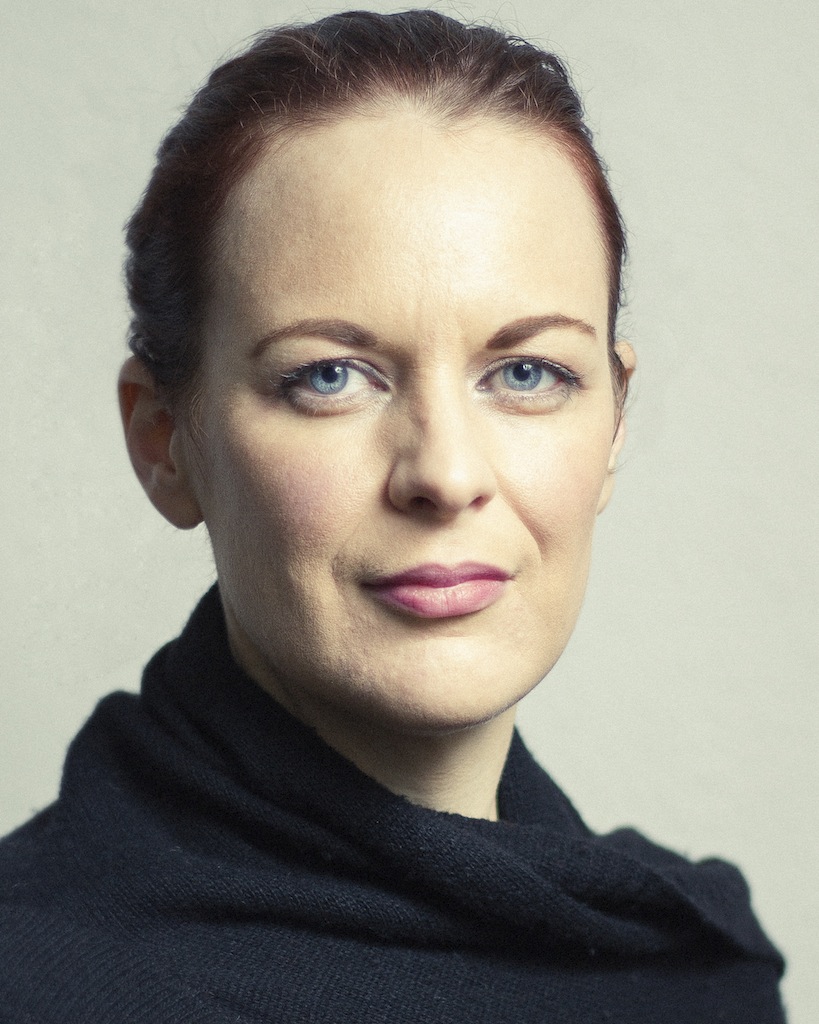 Kirsty Gillmore: A sound designer, engineer and voice artist, Kirsty blogs about Sound Design for Theatre and Film, in particular how to do it on a budget. She also shares lessons learned throughout her career.
About Kirsty: Originally from New Zealand, Kirsty has been based in London, UK since 2002. Her 15-year career has seen her work in music production, post-production, live sound, and broadcasting, including eight years, training with and working for the British Broadcasting Corporation. She established her sound design & voice production business, Sounds Wilde, in 2010 and now works as a freelance sound designer for theatre and film, as a voice reel producer and voice artist.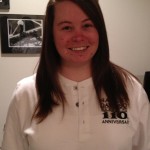 Heather Holm: Based in Saint Paul, MN;  Heather has held many positions in the sound, production, and events business. Most recently as a Production Coordinator serving the Twin Cities area. She holds a BA in Broadcasting and Digital Media Communication and a MS in Organizational Change Leadership.  Prior to taking a position with a private production firm, Heather has over 7 years of working in higher education dealing with event logistics and production technology, and has also been freelancing in the field for several years.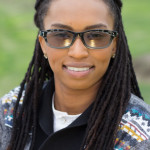 Alesia Hendley: Alesia is an AV professional that found her passion at a young age as a sound engineer with her Father's church. In the early stages of the church's foundation, they couldn't afford musicians. By utilizing audio and technology she and her Father found creative ways to go higher both musically and spiritually, taking the congregation with them. Now you can find her operating/installing audiovisual systems or executing creative ventures. As a young professional she's finding ways to bring AV, creatives, and creative visions together in the effort to leave her mark by making an impact and not just an impression.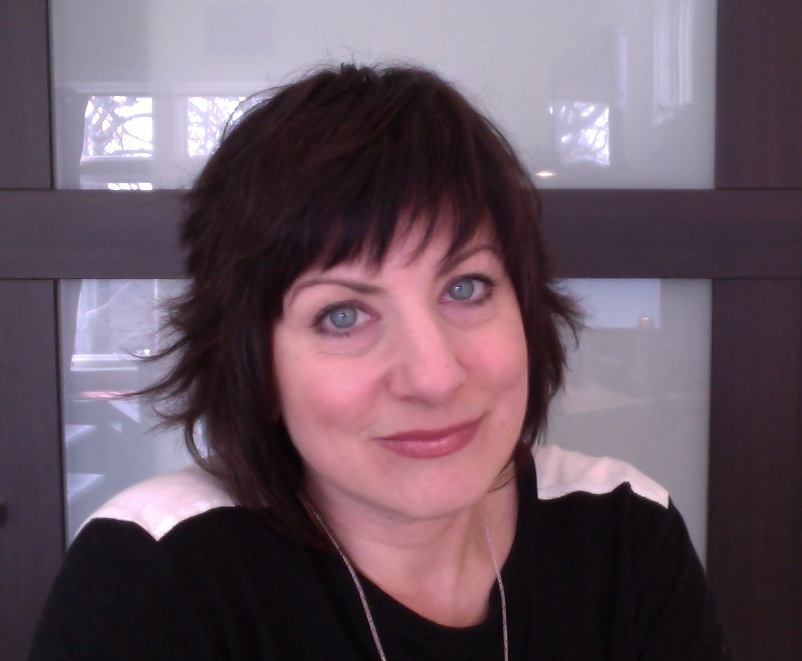 Michelle Sabolchick Pettinato: A love for music, adventure, and traveling led Michelle to a career in live sound. She is a founder of SoundGirls and blogs about life on the road, and what it takes to succeed in live sound.
About Michelle: Michelle has spent the past 27 years touring full time as FOH Engineer for a variety of artists including Melissa Etheridge, Goo Goo Dolls, Gwen Stefani, Mr. Big, Jewel, Kesha, Indigo Girls, Spin Doctors and more.
Read Michelle's Blog | Other Articles by Michelle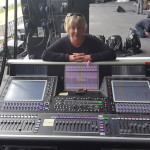 Karrie Keyes: Karrie's blog deals with her work as long term monitor engineer for Pearl Jam, issues facing women in the industry, and balancing being a single mom with touring. She is a co-founder and Executive Director of SoundGirls.
About Karrie: Karrie got her start 30 years ago when she met Dave Rat at a Black Flag show. She started working for Rat Sound loading trucks and setting up shows in clubs and theaters for $20. She worked for Rat Sound for 20 years and had worked with RHCP for ten years (1990-2000) and Pearl Jam for 26 years as their monitor engineer. She currently bumps between Pearl Jam and Eddie Vedder Solo tours.
Read Karrie's Blog | Other Articles by Karrie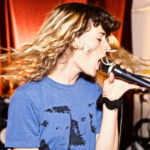 Elana Carroll is a songwriter, producer, and performer who has been making original music for 15 years. She holds a BA in music and critical theory from Bard College at Simon's Rock.
Elana's interests as a writer/producer span from electronic and dance to pop and country, and she co-writes with other artists as well. Her current focus is on teaching (she will be teaching a Beats by Girlz class this fall), and her project, Party Nails. She feels it is part of her purpose in this life to "normalize" non-males in the music business through performance, teaching, and mentoring. She is particularly fascinated with popular culture and music in the age of technology.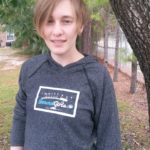 Nicole Kirch is a North Carolina based recording engineer and musician.  In her short career she has worked on location sound, post-production, stage crew, and electronics.  Her love of sound stretches to almost every niche.  Nicole holds a BA in Sound Design from Michigan Tech (the first female to graduate from the program) and a BS in Electrical Engineering Tech from Austin Peay State University.   She believes in female empowerment and independent music.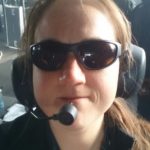 Beth O'Leary is a freelance live sound engineer and tech based in Sheffield, England. While studying for her degree in zoology, she got distracted working for her university's volunteer entertainments society, and ended up in the music industry instead of wildlife conservation. Over the last ten years she has done everything from pushing boxes in tiny clubs to touring arenas, and spends a lot of her life in muddy fields working on most of the major festivals in the UK. She has a particular passion for flying PA, the black magic that is RF, travel, and good coffee.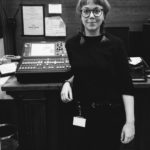 Olive Olin is originally from Sweden; Olive has been based in London, UK since 2012. She holds a BA (Hons) degree in Music Production and since graduating has worked as a live sound engineer all over the city. She has recently settled down as a full-time Production Manager at The Ned, a 5-star hotel in the heart of London. Olive manages to balance her hectic work schedule by finding time to produce electronic music, compose for film and work as a DJ. Olive blogs about the responsibilities of a young professional in the music industry.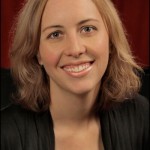 April Tucker: April is a Los Angeles-based re-recording mixer and sound editor who works in television, film and new media. She holds both a Master's Degree and a Bachelor's Degree in Music/Sound Recording. April enjoys doing educational outreach such as writing for industry blogs, giving lectures and presentations. April can be contacted through her website, www.proaudiogirl.com.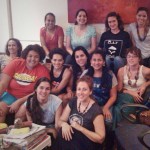 SoundGirls of Brazil: SoundGirls of Brazil will be sharing their experiences with us. Each month will feature a different blogger.
About SoundGirls of Brazil: This group began in 2012 in São Paulo, as a result of female engineers in Brazil meeting each week to study sound, talk about their past experiences, and share information and laughs. Over time, they began to develop workshops and created a support network for the Facebook group "Mulheres do Áudio." There are more than 260 Brazilian SoundGirls from all areas (cinema, broadcast, theater, studio, live sound, and students) share jobs, help each other overcome technical problems, and exchange knowledge and information.
Read the SoundGirls of Brazil Blog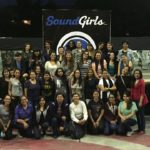 SoundGirls of Mexico
SoundGirls Mexico is pleased to open this space to share information, work opportunities, and experiences; with the purpose of creating a community of professionals, offering education and preparation in Spanish. About SoundGirls Mexico: started in early 2016, with the aim of supporting women in various areas such as broadcast, film, recording studios, theater, live audio and music.
Currently, thanks to the union of the girls, we have managed to develop professionally. Forming a community not only of women but of the industry in general. Thanks to the support of sponsors, SoundGirls in Mexico has achieved solid growth and most importantly, the union between both genders. So far, we are approximately eighty members, where we find professionals and students.
SoundGirls en México: SoundGirls México se complace en abrir este espacio para compartir información, oportunidades laborales y experiencias, con la finalidad de crear una comunidad de profesionales, ofreciendo educación y preparación en español.
Sobre SoundGirls México: comenzó a principios de 2016, con el objetivo de apoyar a las mujeres dentro de diversas áreas como broadcast, cine, estudios de grabación, teatro, audio en vivo y música.
Actualmente, gracias a la unión de las chicas, hemos logrado desarrollarnos profesionalmente, formando una comunidad no sólo de mujeres, sino de la industria en general.
Gracias al apoyo de patrocinadores, SoundGirls.Org en México ha logrado un crecimiento sólido y lo más importante: la unión entre ambos géneros. Hasta ahora, somos aproximadamente ochenta miembros, dentro de los cuales nos encontramos profesionistas y estudiantes.
Read SoundGirls en México's Blog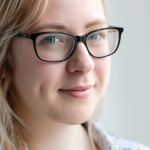 Candice Weaver: Candice is a current student of The Royal Academy of Dramatic Art, where she is studying towards a postgraduate diploma in Sound Design for Theatre. Her blog will focus on her current projects and her experiences while completing her final year of drama school.
About Candice: At The Royal Academy of Dramatic Art, Candice has held the position of Production Sound Engineer and Sound Designer for productions in all three of RADA's theatres. Her exterior work includes Secret Cinema, the Royal Opera House, and the Southwark Playhouse. In addition to her current program at RADA, Candice also holds a degree in Commercial Music from the University of Westminster.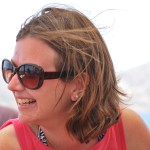 Clare Hibberd: Clare is a Senior Sound and Broadcast Technician at the Royal Opera House, Muscat. Her blog will focus on resilience and adaptation as a woman in the sound industry including past and present challenges with working abroad.
About Clare: Clare gained her first class bachelors degree at Royal Central School of Speech and Drama. Her career has taken her all over the world, working on some of the most successful (and not so successful) musical theatre productions to come out of the West-End. With the bonus of recently completing a postgraduate teaching certificate, she is now looking to implement teaching and learning programmes for Omani technical trainees as part of a wider Omanisation strategy.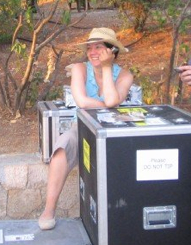 Yvonne Gilbert: With a background in theatre and mixing musicals, Yvonne will be blogs about her current projects and tips and techniques she's found useful.
About Yvonne: Autograph Sound gave me my first theatre job as a sound No3 on Grease at the Dominion theatre. Over ten years and having mixed many musicals later I decided to get a "real job" and became a Sound Manager at the Royal National Theatre in London. I got the sound design bug while working there and was lucky enough to design in-house shows while working there. I realized that was the direction I wanted to take my career in and Autograph again were kind enough to take me on as an associate for a few shows. Since then I have been the Sound Designer for musicals and plays in my own right. I also mix FOH for Musicals and Concerts.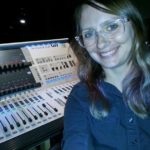 Aubrey Caudill: Aubrey lives in the Dallas Fort Worth area and works as a freelance audio engineer. She currently works for several area wedding bands and runs monitors at The Potter's House North Dallas. She is also a mother of two sons under ten.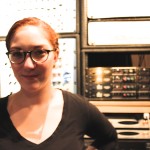 Willa Snow: Willa is a freelance studio sound engineer and producer, currently based in the San Francisco Bay Area in California. She loves working with artists in the studio to carve out their sound and clarifying their stories. She will be blogging about her past and current experiences in the studio and sharing her journey as she pursues her career goals.
About Willa: Willa earned her degree in Contemporary Music from Santa Fe University of Art and Design, with a focus on Music Production. Though her career is still a fledgling one, she has already gathered several professional credits to her name as a ProTools operator, sound engineer, and backing vocalist, and has been the leading producer on various projects. Outside of the music studio world, she has dabbled a bit in radio production while working as a narrative editor for a small radio show in New Mexico and has helped to establish a student-run record label at her alma mater. For fun, she enjoys studying Bulgarian vocal music and African hand percussion, cooking, and dancing.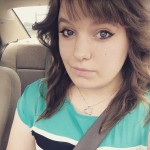 Samantha Potter: Samantha is an IT Media Supervisor and Audio Engineer for the largest Methodist Church in the US and a Production Manager for Funk Syndicate located in Kansas City. Working closely with IT, Producers, Coordinators, and Musicians, Samantha oversees audio and other media technology while mentoring and training women in STEM fields. Additionally, Samantha is the Chapter Head of the SoundGirls KC Chapter.
About Samantha: A lover of coffee and R&B music, Samantha is a classically trained musician with a particular interest in technology. While getting her professional career started in studio work, the calling of Live Sound and Event Production was too great to ignore. She can be found with a mug of coffee, a pair of converse, and listening to Jazmine Sullivan during load-in.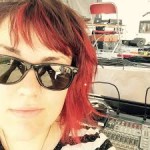 Maxx Brunet: Maxx Brunet was introduced to audio at the age of 17. Now in her mid 20s, she has been working in the club scene for years and is just getting started with touring. She will be blogging about her experiences on the road, her club gig, and whatever else comes up.
About Maxx: I'm a freelance sound engineer based in Toronto, Canada currently mixing FOH for Canadian noise rock band KEN mode.  I am always looking for new touring opportunities, but when I'm not on the road, I work as a monitor engineer for The Mod Club and can be found writing zines, drinking coffee and volunteering at Rock Camp for Girls.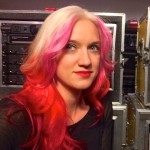 Chris Van Drie: Chris works full time for Audio Intercom Services in NYC, in a niche of audio most people don't realize exists. She is a Wireless Audio Technician in the TV business and can be found behind an array of antennas in whatever part of the world TV is being made. Chris will be blogging about the world of wireless for TV.
About Chris: I got my start by taking apart my parents electronics before progressing to making terrible recordings of my terrible metal band in high school. After having worked in other fields and assisting in the running of a successful startup, in 2009 I was extremely fortunate to realize that following my passion for music and live sound was a much better fit than the office (or studio) when I had the opportunity to work for Audio Intercom Services Inc. in business operations.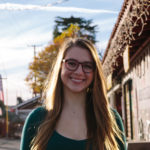 Tia Azimioara interest in live sound engineering began while studying the clarinet at the Orange County High School of the Arts, where she took a class on music technology. She would go on to double major in Anthropology and Classics at Lawrence University while working as a sound tech. She googled and youtubed her way through shows and concerts. She fell in love with the fast-paced, trial by fire world of live production. After graduating she began working any live events that she could. After two years she has completely fallen in love with her varied and fast-paced life; today you can find her doing anything from slinging deck at a concert venue in Doc Martens, to working as in IT specialist for a corporate event in a suit. She is not sure what the future holds, but would like to use her training in anthropology to help make the industry more inclusive for everyone.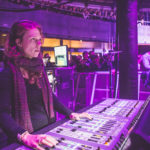 Bryony October is UK based FOH sound engineer and tour production manager who also dabbles in radio sound production during downtime. She has been touring for over 20 years. Bryony is currently FOH engineer for multi-platinum selling singer Katie Melua and Ward-Thomas. These days she works almost exclusively with female-fronted acts, not at all by design but down to an increasing demand from such artists and their management for more women in the touring party. She feels strongly however that there is glass ceiling hanging over FOH sound engineering as there are still so few women working in this role.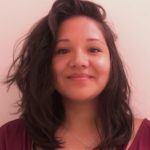 Brenda Oyola is a sound engineer who was born in Colombia and now living in Spain for the last 12 years.  She studied Audio Production at SAE Institute in Madrid and graduated two years ago. Though she's happy working in recording and post-production, her true passion is Live Sound.  Brenda has been working around the country as an assistant and technician. She also has a deep interest in acoustics and enjoys listening to music. Though she has a long way in front of her in this spectacular industry, she hopes to keep the same passion that took her into this business and will keep working hard to make herself a great sound engineer.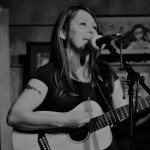 Victoria Boyington: Inspired by a documentary on Gloria Steinem, Victoria created the Northern California Women's Music Festival to cultivate a future for women in fine arts and business. Victoria will be blogging about Women In Music and occasionally Music Education.
About Victoria: Victoria holds a BA in Psychology from the University of California, Santa Cruz.  She is a singer-songwriter, musician, performing with several bands- one of which specializes in children's music and is targeted at pre-school age children.  Victoria is passionate about building up the community through Fine Arts and making the arts more accessible.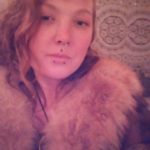 Janna Dickinson aka JDog broke into the industry last year, when she accidentally worked nine festivals! At the Last-ival, having worked every volunteer role through to stage-managing, she watched the techs and realized that she had finally found a job where her varied skill sets could finally all work in unison.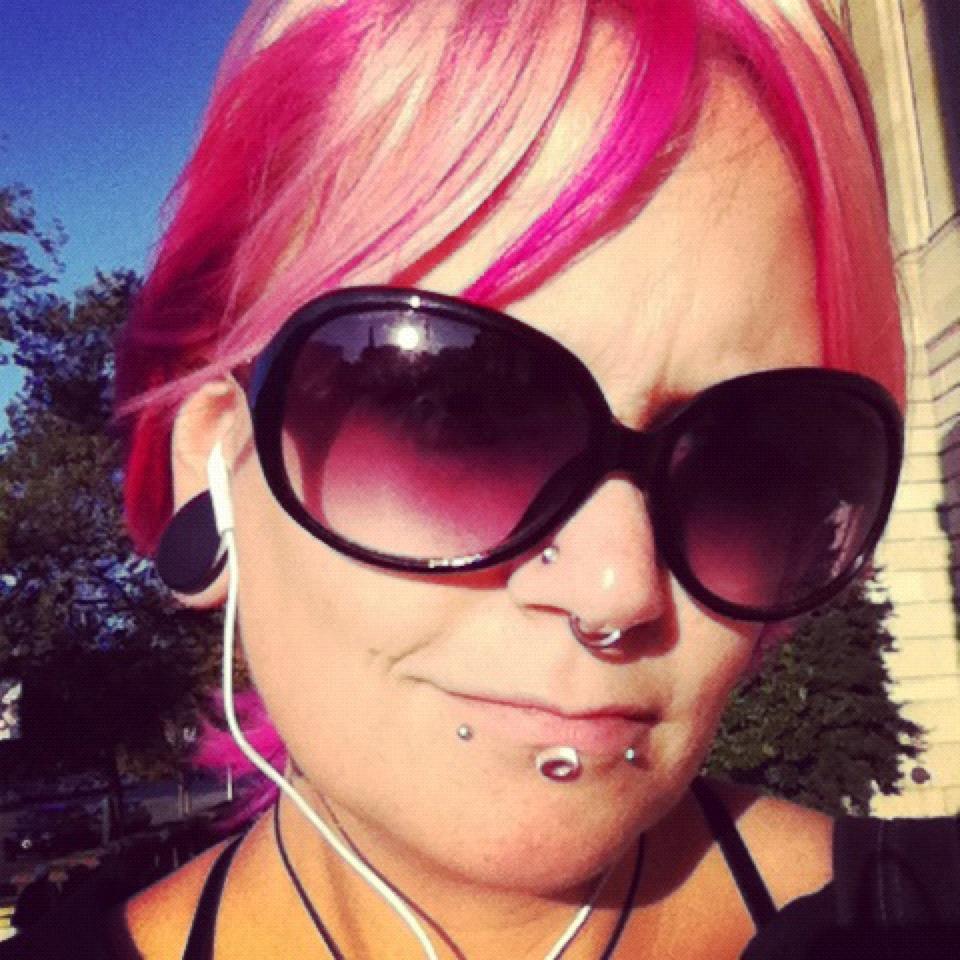 Chez Stock: Live Sound Engineer Chez has put in time as a PA Tech, FOH Tech, and now has transitioned into mixing FOH almost exclusively. She is currently T.M./FOH for the artist, LP as well as a few other bands and will be blogging about her experiences from the road.
About Chez: Chez discovered her passion for Live Sound while attending the Art Institute of Seattle, where she received an Associate Degree in 2003. She spent upwards of 10 years working for PA companies around the world before stepping up to mixing FOH. Chez loves to see women supporting each other in this business and enjoys mentoring youth through www.inspireyouthproject.org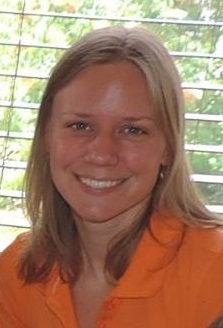 Kerrie Mondy: A few short years into her new career in audio, Kerrie is constantly learning and constantly busy. She has blogged about her job as FOH Engineer at several St. Louis venues including the New Line Theater and Ferring Jazz Bistro. It took Kerrie a few left turns to end up in audio, but once she landed here, she was hooked. From starting in radio to working as a stagehand, and running sound at her local church, Kerrie quickly filled up her schedule. Kerrie also created a Frequency Training Program for SoundGirls.Org.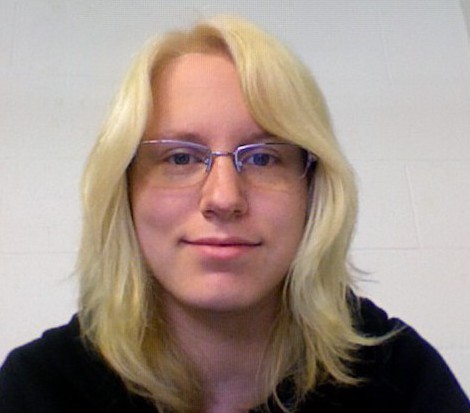 Kelly Levstek: One of the next generation of Sound Girls, Kelly works at Eighth Day Sound and has blogged about her experiences from the perspective of someone just getting started in the business. "I've always been involved in music through many different choirs from elementary school, high school, and college. I attended Capital University in 2009 and earned a Bachelor of Arts in Music Technology with a minor in Business Management. During my time at Capital University, I attended The Recording Workshop in 2011. As part of my degree, I had to complete a six-week internship which I fulfilled at Eighth Day Sound from November to the middle of December in 2011."
Guest Bloggers and Contributors
Malle Kaas
Petra Randewijik
Katie Alta Rowbothom
Aries Deng
Katie Hughes
Amy D Truong