SoundGirls Contributors
We encourage you to visit each contributor's blog page as they all offer great advice on a wide range of topics.
You can also search Blogs by Topic to find blogs related to your interests
Abigail Nover is a sound designer and composer based out of Miami, Florida. She works as a freelance designer for theatrical productions in English and Spanish throughout the country. She holds a BFA in Sound Design from Carnegie Mellon University School of Drama and an MA in Folklore from the University of North Carolina at Chapel Hill. Her work is often rooted in cultural memory and immersion. In addition to theatrical work, Abigail conducts oral histories and writes about cultural and sound studies. She is a member of the OISTAT Sound Design Group.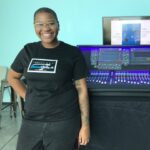 Alyasia Muhammad-Turner: Alyasia is a freelance sound engineer and musician, currently based in Atlanta. Her work consist of running FOH for local Atlanta artist, teaching flute lessons, and editing podcasts. Alyasia's goal is to continue education and training for women, non-binary, and LGBTQ+ in STEM fields.
Alyasia will be blogging about Mental Health and Music Education. She holds a BS in Recording Arts from Full Sail University. As a high schooler, she studied at Berklee College of Music in Boston, MA, obtaining college credits studying Contemporary Music. Her love of music and science fuels her passion and creativity in the audio industry. She's empowered by the community SoundGirls has created and hopes to help pave the way for others. In her free time, She enjoys making playlists, roller skating, being a dog mom, and volunteering at her local LGBTQ+ homeless shelter.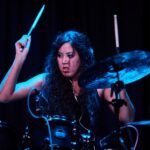 Dr. Angela Dane lives in Seattle, Washington and teaches Women's Studies at the local community college. Her book, Sabina Spielrein: The Woman and the Myth was selected for the Gold Medal in Adult Nonfiction by Foreword Reviews in 2017. She is a Staff Writer and Editor for Tom Tom Magazine, the only publication in the world dedicated to female and non-binary percussionists. She owns and operates the only female and black-owned drum studio in Seattle dedicated to empowering women through the drum kit, Atrocity Drums. Additionally, she is the drummer for the all-female heavy rock band Atrocity Girl, whose members are recording and engineering their own debut album through a self-built home studio. She is currently enrolled in the University of Washington's Audio Production Certificate Program in order to learn the ropes of recording and started Seattle's Womxn & Audio Facebook Group to connect to and collaborate with others in the community.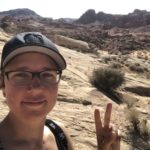 Arica Rust is a live sound engineer specializing in systems engineering. She currently freelances under her company Wavelength Engineering and works with companies such as Solotech, Sound On Stage, Creative Technology, and more. Her experience ranges a diverse clientele from touring with artists such as Seventeen, Sarah McLachlan, and Hillsong United among others to high-profile corporate events for companies such as IBM, Oracle, and Salesforce. Recently she has been getting more involved with education in audio, and also is an Ambassador for L-Acoustics Creations. For more information, please check out her website.
Becca Stoll is a theatrical audio engineer.  She specializes in mixing musicals and is especially passionate about mixing new works.  Pre-pandemic, her main gig was Head of Audio on Rock of Ages (Off-Broadway at New World Stages). Other New York credits include: Two's A Crowd (59E59), A Strange Loop (Playwrights Horizons), Antigone in Ferguson (St. Ann's Church); We Are The Tigers (Theatre 80).  Tours: Million Dollar Quartet (A2).  Selected Regional: The Donkey Show (OBERON), Caucasian Chalk Circle (A2, Yale Rep), 3 seasons as Production Audio Engineer for the Goodspeed Opera House.  Education: Carnegie Mellon School of Drama, NHSI "Theatre Cherubs".  Member: TSDCA, USITT, SoundGirls.
Becky Willard is a Warm Audio featured artist, a music producer, recording engineer, songwriter, composer, vocalist and mentor. She began working with artists almost 30 years ago as a vocal and songwriting coach.  It was a natural transition from coach to producer as she guided singers searching for their sound and began recording them in her home studio.
In 2010, Becky founded Vox Fox Studios and has become the go-to producer for many Utah artists as well as artists from all over the world. These artists go to Becky to produce their music because they know they will get their best vocal performances, modern production sounds and mixes that are "radio-ready".  As a songwriter herself and session vocalist, her songs and voice can be heard in dozens of TV shows and movies. As a woman in a male-dominated field, Becky is actively engaged in educating and inspiring young women in her community and worldwide to pursue music production and engineering.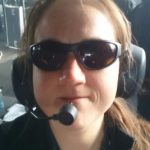 Beth O'Leary is a freelance live sound engineer and tech-based in Sheffield, England. While studying for her degree in zoology, she got distracted working for her university's volunteer entertainment society and ended up in the music industry instead of wildlife conservation. Over the last ten years, she has done everything from pushing boxes in tiny clubs to touring arenas and spends a lot of her life in muddy fields working on most of the major festivals in the UK. She has a particular passion for flying PA, the black magic that is RF, travel, and good coffee.

Claire Murphy has worked for bands such as Vance Joy, Tegan & Sara, Elle King, Lord Huron, Babes in Toyland, The Raveonettes, ABC, Go West, Tony Hadley, Therapy? and many many others, playing in venues from bars to arenas, and 80,000 capacity stadiums. She has toured in splitter vans around Europe, flown in for shows in Russia, South America, Australia and Japan, and toured in buses around the USA and Canada. She has Tour Managed in the UK, Europe and the USA and is currently guitar teching her way around the world.
She has worked with bands at festivals such as Coachella, Lollapalooza, ACL, SXSW and Glastonbury, and played iconic venues such as the Sydney Opera House, Red Rocks and Wembley Stadium. She has owned a successful van rental company in the UK and continues to provide storage for the music industry. She mentors women trying to break into the live music industry and when not on tour, she can be found at the beach or drinking coffee in Southern California.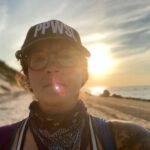 Danielle DePalma is the current Production Manager of The Bowery Ballroom in New York City and has been a touring and recording audio engineer since 2008.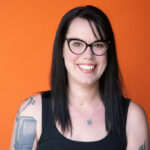 Elisabeth Weidner is a Sound Designer and Composer for theatre. She served as the Sound Director/ Resident Sound Designer/Composer for 10 years at PCPA-Pacific Conservatory Theatre,  before going full freelance in 2019. Elisabeth is also an adjunct professor at California  Polytechnic State University SLO where she teaches Sound Design and Engineering for  Theatre, and she sits on the USITT Sound Commission jury for the Current Practices and  Research in Sound papers submissions. In 2020 she was elected to serve as Co-Vice Chair of the TSDCA )Theatrical Sound Designers and Composers Association). She is also the producer of the podcast: No One Likes Us. www.elisabethanneweidner.com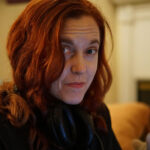 Gilly Moon is an audio engineer and sound designer based in Los Angeles, CA. She started working as an audio technician in 2009 at a regional theater and continued to work in theaters and cruise ships until attending graduate school at California Institute of the Arts. While pursuing her MFA in Sound Design, she also explored game audio and interactive technology. Since graduating in 2016 she has worked as a front of house engineer for events and musicals, as well as a lot of sound design for straight plays, musicals, immersive theater, and themed entertainment. Her favorite projects include Halloween Horror Nights in 2017 and 2018, and an "American Horror Story: 1984" attraction at San Diego Comic Con in 2019. She won an Ovation award in 2018, along with her co-designer, for their work on an immersive theater show that spanned three floors in a warehouse. She currently works as an audio engineer at NPR. www.gillymoon.me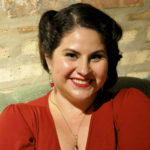 Heather Augustine is an audio engineer currently touring around the US with Broadway-style shows. She graduated from Penn State University with a BFA in Theatrical Design and Technology, with an emphasis on Sound Design, and has been on the road for the past 7 years. During her touring career, she has worked on a variety of shows including Billy Elliot, Dirty Dancing, Phantom of the Opera, Les Misérables, and Miss Saigon. Currently, she is the A1 for the first national tour of Mean Girls.
Jeanne Montalvo is a Grammy-nominated audio engineer and radio producer. She was the 2018 EQL resident at Spotify Studios and Electric Lady Studios in New York City, assisting in the recording process for artists like John Legend, Alessia Cara, and many more. She also recorded sessions with Ivy Queen, Making Movies and Ruben Blades, and Flor de Toloache. In 2017, she was nominated for a Grammy Award as Mastering Engineer for Vladimir Horowitz: The Unreleased Live Recordings and her recording of Multiverse by Bobby Sanabria's Latin Jazz Big Band was nominated for Best Latin Jazz Album at the 2012 Grammy Awards. She's worked at the Banff Centre for the Arts, the Tanglewood Music Festival, and worked on live recordings with Spike Lee and Al Kooper.
She broke into radio after receiving her Masters in Music Technology from New York University, working as an audio engineer and producer for National Public Radio, the Duolingo Podcast and projects for Sony and the New York Times. She is also the creator of "Live from Latino USA" a live and (mostly) unplugged video series that features Latinx talent from Jessie Reyez to Jose Feliciano. She is currently the treasurer of the Audio Engineering Society New York Section. See more at jmosound.net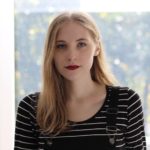 Jen Athan is a composer and producer based in Glasgow. Her work spans many different styles and genres and typically features her love of sampling and experimenting with new sounds. She has written music for theatre shows and short films and enjoys creating music to accompany a narrative.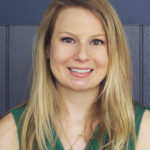 Kate Finan: After receiving a Bachelor of Science in Sound Recording Technology, Kate began her career as a post-production sound effects editor. Over the next several years, she worked her way up to being a supervising sound editor at Warner Bros. and then left to start her own studio, Boom Box Post, with business partner and fellow supervising sound editor, Jeff Shiffman. Together, they lead post-production sound crews for animated television series.  In addition, Kate also acts as the re-recording mixer on several series. Recently, Kate and Jeff have launched an additional venture, Boom Box Library, which creates custom sound effect libraries as well as software to aid in the sound design process.  Over the course of her career, Kate has been nominated for MPSE Golden Reel Awards, Music + Sound Awards, and a Daytime Emmy. You can read more about her company and enjoy additional blog posts at www.boomboxpost.com.
Kimberlynn Ahlers: Born and raised New Yorker currently attending the University of the Arts for a Bachelor of Science in Music Business, Entrepreneurship, and Technology. Kim has performed with the Queens College Choral Society and is a member of Soundthinking NYC.
Kim is a first-generation Dominican-American, with roots in Germany on her father's side. She can't wait to help youths find ways to make the music industry more accessible to all. When Kim isn't writing, playing, or mixing music she can be found jamming out to Jimi Hendrix, being a dog mom, spending time at the local LGBTQIA + center, working with her local animal shelter, or eating way too many chocolate M&M's.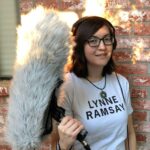 Kristina Morss is a sound designer, video editor, bassist, and bassoonist based out of Sacramento, California. Since graduating from Sacramento State with a BA in Communications-Digital Media in 2014, she has worked as a freelance editor and sound designer on commercials, short films, corporate, local news, documentaries, and now audio dramas!
In addition to her audio work, she also helps run For the Love of Cinema, a local film group in the Northern California area focusing on promoting underrepresented filmmakers. When she's not busy, she's hosting The Closing Credits Podcast. A podcast dedicated to educating filmmakers and film lovers by interviewing someone from each and every job title in the credits of film, television, and video games. She treats every day as a new learning experience and hopes to share her experiences and adventures with readers and inspire more women to join the audio field. More information at: http://www.kristinamorss.com/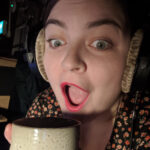 Linnéa Kempe is front of house (well ALL of the house) sound engineer in the small legendary London club The Half Moon. The small team there is like her second family since her family is back home in Sweden! She plays in woodland pop duo MEADOWS and since "the lockdown" she's also a feministing podcaster (@anditwentlikethispodcast).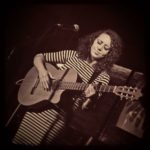 Michelle Sciarrotta is a singer/songwriter, composer, and musician. She holds a BA in Music Performance and a music teaching degree. Michelle has worked all over the UK and Europe as a guitarist and co-writer with Blaze Bayley, and she self-produces her solo projects. She is passionate about women's rights and education for girls.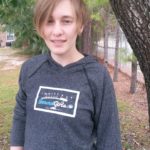 Nicole Kirch is a North Carolina based recording engineer and musician.  In her short career, she has worked on location sound, post-production, stage crew, and electronics.  Her love of sound stretches to almost every niche.  Nicole holds a BA in Sound Design from Michigan Tech (the first female to graduate from the program) and a BS in Electrical Engineering Tech from Austin Peay State University.   She believes in female empowerment and independent music.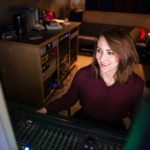 Sarah Calvert is a sound designer and composer based in the midwest. She started a SoundGirls student chapter at Michigan Technological University and was the president for its first two semesters. She also received my undergraduate degree in Sound Design at Michigan Tech. She feels the most satisfaction when mentoring and teaching younger students. She is continuing her education for a master's degree in sound design and another undergraduate degree in music composition and theory. Sarah's plan is to eventually be a professor.
When designing sound and composing music, she sees herself as a storyteller. Everything has a meaning, no matter how small. Working with other designers and directors to emphasize that meaning in a production or project gives her a sense of purpose. She has been incredibly fortunate to have excellent mentors and advisors that have passed down their philosophies to her, and that she also developed her own. She looks forward to exploring new opportunities and experiences but also helping those along the way.
Sydney Bolton is a freelance live sound engineer based in Seattle, Washington. She is a recent graduate of the Electrical Engineering program at the University of Washington, where she specialized in digital signal processing, but plans to continue with live sound for now. When not behind a soundboard she may be found in a darkroom, skateboarding, or playing drums.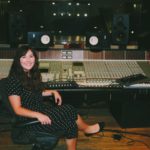 Virginia Haladyna is a musician, songwriter, performer, and freelance recording engineer based out of Austin, Texas. Upon graduating from The Recording Conservatory of Austin, she went on to intern and work out of the world class Orb Recording Studios. She has recorded three full-length albums, EPs, and multiple singles for local Austin bands. As well as recording other artists, Virginia records and mixes her band Happy, Hollow. She's assisted sessions alongside established musicians, producers, and engineers the last five years and plans to continue honing her craft for many more.
Guest Bloggers and Contributors
Blogs and Articles written by guest bloggers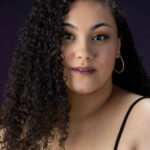 Alyssa Freire is a live event technician and crew lead from Miami, FL. From theatre to corporate events, she takes pride in having a varied skillset and broad interest in all facets of events. She started her career in lighting and quickly found joy with the faders of another console. While having a strong focus on technical knowledge is crucial, Alyssa also focuses on social and communication skills to create strong interpersonal relationships with her teams. As a Cuban-American, the topics that are important to her are diversity, inclusivity, and accessibility in all forms. She is a proud member of TSDCA and ESA.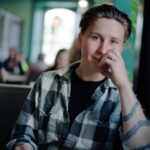 Willa Mamet: Singer and songwriter, Willa was born in a trunk and raised by performers of all kinds. She's made music since about that time, singing irrepressibly and playing piano and guitar. With her musical partner, Paul Miller, she recorded two albums, East Hill Road and Let Somebody Love You, both of which won the VT Times Argus "Tammy" Album of the Year in 2013 and 2015. Her next album will be born in Spring 2020. Meanwhile, she plays out sola, with Miller, and other beloveds, bringing her unique blend of rapier tongue and honey heart to her audiences. Hear the voice that Patti Lupone calls, "Heartbreaking. Musical. Contemporary and ancient."
Willa lives in Oakland, CA, with her beloved upright, her uncle's guitar, a whole lot of elderberry bushes, and her six-pawed cat. She travels. A lot. For music.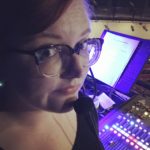 Susan Williams is an educator in Winter Park, FL for a creativity and technology-focused university. Previously she was a local theatre technician and independent micro-budget film producer. She received her Bachelor of Arts degree in Theatre with a minor in Cinema Studies from the University of Central Florida. Susan has spent her career working for various theatres around the country, including the Orlando Repertory Theatre, The Garden Theatre, and the Lake Tahoe Shakespeare Festival. She has also worked as a digital projectionist for the Florida Film Festival. In addition to theatre, she has produced an award-winning short film, "Séance." In 2014, Susan produced her first feature-length horror film, "Interior," which has won many festival awards, including Best Horror Feature Film at Shriekfest 2015, Best Sound Design, NYC Horror Film Festival 2015, and Audience Award for the Knoxville Horror Film Festival 2015. Susan is an active member of the Orlando chapter of SoundGirls.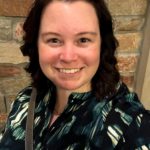 Heather Holm: Based in Saint Paul, MN;  Heather has held many positions in the sound, production, and events business. Most recently as a Production Manager serving the Twin Cities area. She holds a BA in Broadcasting and Digital Media Communication and an MS in Organizational Change Leadership.  Prior to taking a position with a private production firm, Heather has over seven years of working in higher education dealing with event logistics and production technology and had also been freelancing in the field for several years.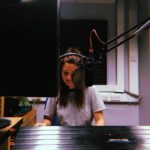 Alexandra McLeod: Alexandra is a graduate from the University of Exeter, now working in talent management in London. She is a part of the BBC New Creatives audio programme, producing a podcast around her Dad's poetry. She was on the committee as 'Head of Station Sound' for XpressionFM (student radio) where she created unique promotional material for the station. She hosted a weekly tri-lingual radio show in English, French, and Spanish.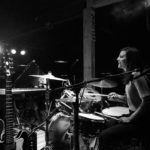 Kate Haldrup is a Nashville-based freelance recording engineer and drummer. She graduated from Indiana University's Jacobs School of Music in 2014 and has spent most of her professional career in a studio recording environment. She enjoys the hands-on process of analog recording and gained a lot of experience on tape machines and maintenance while working at Welcome to 1979 in Nashville. Kate also absorbed an extensive knowledge of vinyl mastering and the vinyl industry while at '79. Most recently she has been freelancing in Nashville both as an engineer and drummer and loves participating in full band live-tracking sessions.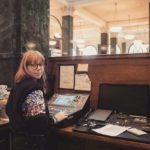 Olive Olin is the Head of Sound and Production at The Ned, an extraordinary venue in the heart of London. With a 7 day a week entertainment schedule, Olive is the FOH & MON engineer, she books the live entertainment as well as planning the day to day production.
Originally from Sweden; Olive has been based in London, UK since 2012.  She holds a BA (Hons) degree in Music Production and since graduating has worked all over the city as a DJ, live sound engineer, and production manager.
Although her main passion is the live entertainment industry, you can also find her at a Music University in Fulham inspiring young students to pursue a career in music production. Olive's passion for audio and equal opportunities is evident in her blogs, a vehicle she uses to empower young professionals and to inspire them to pursue their dreams despite social stigmas.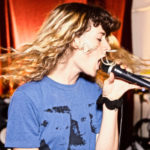 Elana Carroll is a songwriter, producer, and performer who has been making original music for 15 years. She holds a BA in music and critical theory from Bard College at Simon's Rock.
Elana's interests as a writer/producer span from electronic and dance to pop and country, and she co-writes with other artists as well. Her current focus is on teaching (she will be teaching a Beats by Girlz class this fall), and her project, Party Nails. She feels it is part of her purpose in this life to "normalize" non-males in the music business through performance, teaching, and mentoring. She is particularly fascinated with popular culture and music in the age of technology.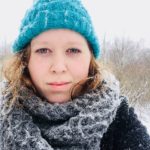 Chelsea Body is a freelance sound editor and foley recordist based in Toronto. She is a graduate of the Audio Post Production and Music Industry Arts programmes at Fanshawe College and is currently a Foley Editor and Operator at Footsteps Post Production.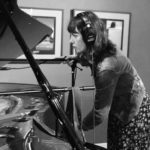 Ainjel Emme is a musician, songwriter, and producer. She has spent the past 20 years immersed in the study and practice of record production, shadowing world-class audio engineers, working in professional studios, and making records via her Los Angeles-based production house, Block of Joy.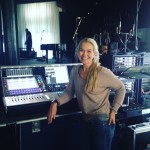 Becky Pell: Becky Pell is a monitor engineer with over 20 years experience in the live sound industry. Since 2012, Becky has been a registered yoga teacher and leads retreats and workshops when she's not on the road, as well as teaching the artists and musicians she tours with mixing monitors.
About Becky: Becky started her professional life as an apprentice at RG Jones Sound Engineering in London, where she swept a lot of floors, cleaned a lot of cables and loaded a lot of trucks, gradually working her way up to become an engineer. After going freelance in 2001, she toured as a monitor and RF tech with Black Crowes, Travis, and Kylie Minogue, before moving behind the desk to mix monitors for artists such as Aha, Muse, Westlife, Anastacia and Take That. She also runs monitors annually on the main stage at the world's largest festival, Glastonbury.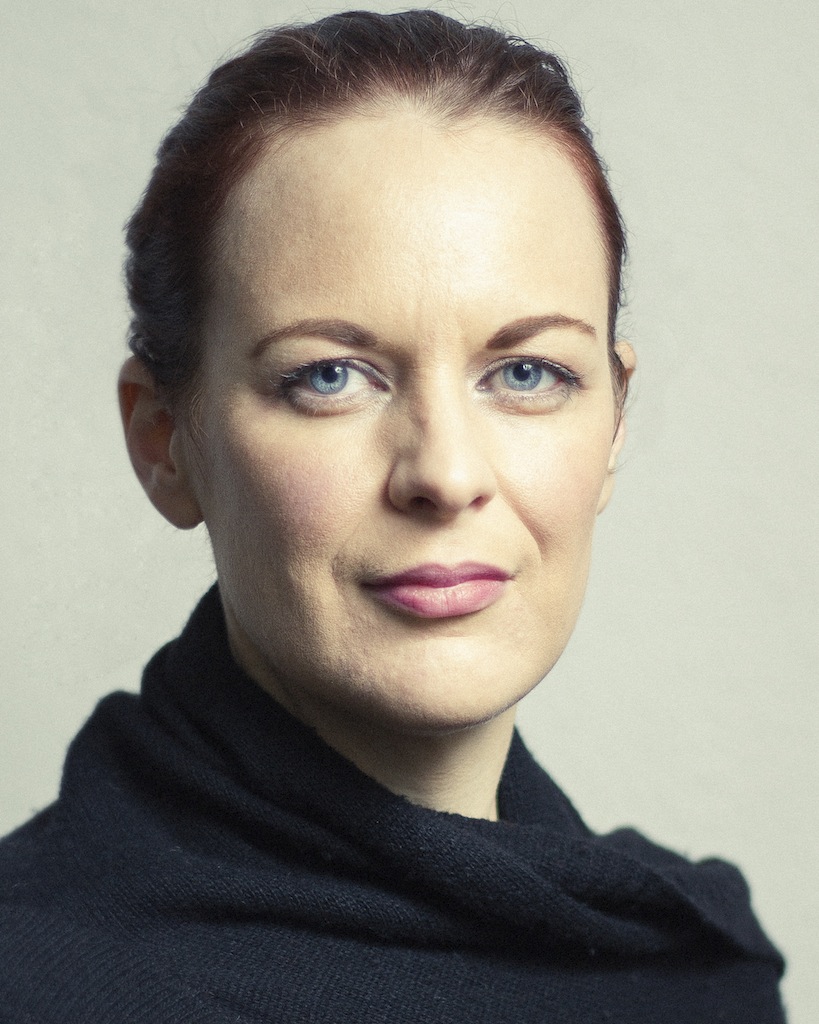 Kirsty Gillmore: A sound designer, engineer and voice artist, Kirsty blogs about Sound Design for Theatre and Film, in particular how to do it on a budget. She also shares lessons learned throughout her career.
About Kirsty: Originally from New Zealand, Kirsty has been based in London, UK since 2002. Her 15-year career has seen her work in music production, post-production, live sound, and broadcasting, including eight years, training with and working for the British Broadcasting Corporation. She established her sound design & voice production business, Sounds Wilde, in 2010 and now works as a freelance sound designer for theatre and film, as a voice reel producer and voice artist.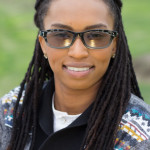 Alesia Hendley: Alesia is an AV professional that found her passion at a young age as a sound engineer with her Father's church. In the early stages of the church's foundation, they couldn't afford musicians. By utilizing audio and technology she and her Father found creative ways to go higher both musically and spiritually, taking the congregation with them. Now you can find her operating/installing audiovisual systems or executing creative ventures. As a young professional she's finding ways to bring AV, creatives, and creative visions together in the effort to leave her mark by making an impact and not just an impression.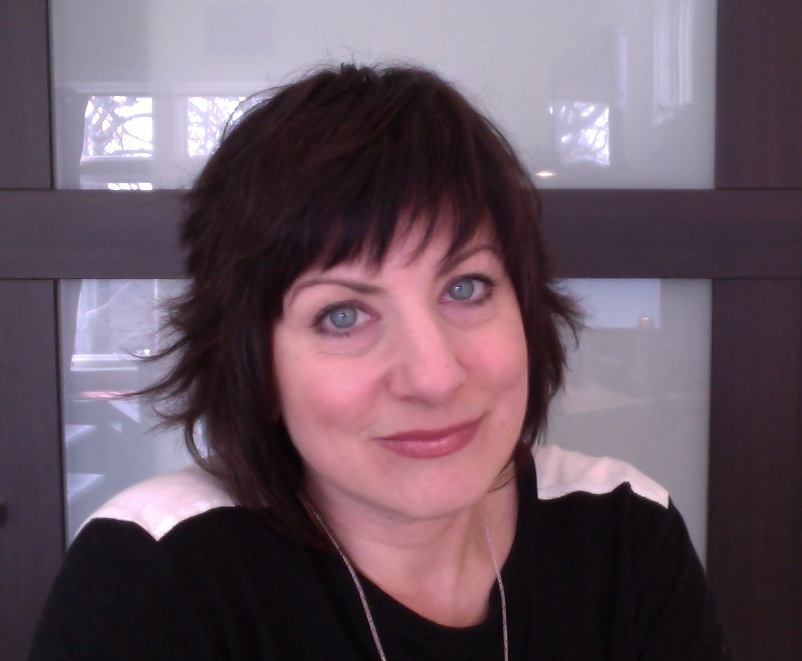 Michelle Sabolchick Pettinato: A love for music, adventure, and traveling led Michelle to a career in live sound. She is a founder of SoundGirls and blogs about life on the road, and what it takes to succeed in live sound.
About Michelle: Michelle has spent the past 27 years touring full time as FOH Engineer for a variety of artists including Melissa Etheridge, Goo Goo Dolls, Gwen Stefani, Mr. Big, Jewel, Kesha, Indigo Girls, Spin Doctors and more.
Read Michelle's Blog | Other Articles by Michelle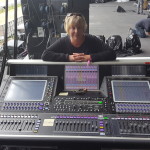 Karrie Keyes: Karrie's blog deals with her work as long term monitor engineer for Pearl Jam, issues facing women in the industry, and balancing being a single mom with touring. She is a co-founder and Executive Director of SoundGirls.
About Karrie: Karrie got her start 30 years ago when she met Dave Rat at a Black Flag show. She started working for Rat Sound loading trucks and setting up shows in clubs and theaters for $20. She worked for Rat Sound for 20 years and had worked with RHCP for ten years (1990-2000) and Pearl Jam for 26 years as their monitor engineer. She currently bumps between Pearl Jam and Eddie Vedder Solo tours.
Read Karrie's Blog | Other Articles by Karrie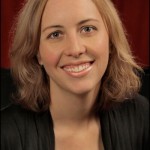 April Tucker: April is a Los Angeles-based re-recording mixer and sound editor who works in television, film and new media. She holds both a Master's Degree and a Bachelor's Degree in Music/Sound Recording. April enjoys doing educational outreach such as writing for industry blogs, giving lectures and presentations. April can be contacted through her website, www.proaudiogirl.com.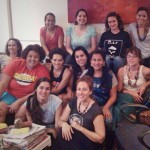 SoundGirls of Brazil: SoundGirls of Brazil will be sharing their experiences with us. Each month will feature a different blogger.
About SoundGirls of Brazil: This group began in 2012 in São Paulo, as a result of female engineers in Brazil meeting each week to study sound, talk about their past experiences, and share information and laughs. Over time, they began to develop workshops and created a support network for the Facebook group "Mulheres do Áudio." There are more than 260 Brazilian SoundGirls from all areas (cinema, broadcast, theater, studio, live sound, and students) share jobs, help each other overcome technical problems, and exchange knowledge and information.
Read the SoundGirls of Brazil Blog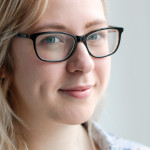 Candice Weaver: Candice is a current student of The Royal Academy of Dramatic Art, where she is studying towards a postgraduate diploma in Sound Design for Theatre. Her blog will focus on her current projects and her experiences while completing her final year of drama school.
About Candice: At The Royal Academy of Dramatic Art, Candice has held the position of Production Sound Engineer and Sound Designer for productions in all three of RADA's theatres. Her exterior work includes Secret Cinema, the Royal Opera House, and the Southwark Playhouse. In addition to her current program at RADA, Candice also holds a degree in Commercial Music from the University of Westminster.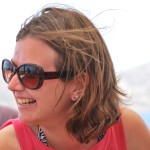 Clare Hibberd: Clare is a Senior Sound and Broadcast Technician at the Royal Opera House, Muscat. Her blog will focus on resilience and adaptation as a woman in the sound industry including past and present challenges with working abroad.
About Clare: Clare gained her first class bachelors degree at Royal Central School of Speech and Drama. Her career has taken her all over the world, working on some of the most successful (and not so successful) musical theatre productions to come out of the West-End. With the bonus of recently completing a postgraduate teaching certificate, she is now looking to implement teaching and learning programmes for Omani technical trainees as part of a wider Omanisation strategy.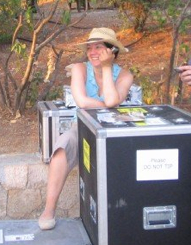 Yvonne Gilbert: With a background in theatre and mixing musicals, Yvonne will be blogs about her current projects and tips and techniques she's found useful.
About Yvonne: Autograph Sound gave me my first theatre job as a sound No3 on Grease at the Dominion Theatre. Over ten years and having mixed many musicals later I decided to get a "real job" and became a Sound Manager at the Royal National Theatre in London. I got the sound design bug while working there and was lucky enough to design in-house shows while working there. I realized that was the direction I wanted to take my career in and Autograph again were kind enough to take me on as an associate for a few shows. Since then I have been the Sound Designer for musicals and plays in my own right. I also mix FOH for Musicals and Concerts.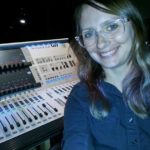 Aubrey Caudill: Aubrey lives in the Dallas Fort Worth area and works as a freelance audio engineer. She currently works for several area wedding bands and runs monitors at The Potter's House North Dallas. She is also a mother of two sons under ten.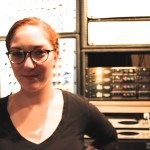 Willa Snow: Willa is a freelance studio sound engineer and producer, currently based in the San Francisco Bay Area in California. She loves working with artists in the studio to carve out their sound and clarifying their stories. She will be blogging about her past and current experiences in the studio and sharing her journey as she pursues her career goals.
About Willa: Willa earned her degree in Contemporary Music from Santa Fe University of Art and Design, with a focus on Music Production. Though her career is still a fledgling one, she has already gathered several professional credits to her name as a ProTools operator, sound engineer, and backing vocalist, and has been the leading producer on various projects. Outside of the music studio world, she has dabbled a bit in radio production while working as a narrative editor for a small radio show in New Mexico and has helped to establish a student-run record label at her alma mater. For fun, she enjoys studying Bulgarian vocal music and African hand percussion, cooking, and dancing.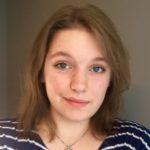 Samantha Potter: Samantha is an IT Media Supervisor and Audio Engineer for the largest Methodist Church in the US and a Production Manager for Funk Syndicate located in Kansas City. Working closely with IT, Producers, Coordinators, and Musicians, Samantha oversees audio and other media technology while mentoring and training women in STEM fields. Additionally, Samantha is the Chapter Head of the SoundGirls KC Chapter.
About Samantha: A lover of coffee and R&B music, Samantha is a classically trained musician with a particular interest in technology. While getting her professional career started in studio work, the calling of Live Sound and Event Production was too great to ignore. She can be found with a mug of coffee, a pair of converse, and listening to Jazmine Sullivan during load-in.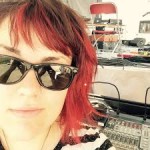 Maxx Brunet: Maxx Brunet was introduced to audio at the age of 17. Now in her mid 20s, she has been working in the club scene for years and is just getting started with touring. She will be blogging about her experiences on the road, her club gig, and whatever else comes up.
About Maxx: I'm a freelance sound engineer based in Toronto, Canada currently mixing FOH for Canadian noise rock band KEN mode.  I am always looking for new touring opportunities, but when I'm not on the road, I work as a monitor engineer for The Mod Club and can be found writing zines, drinking coffee and volunteering at Rock Camp for Girls.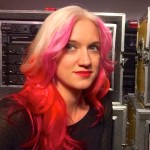 Chris Van Drie: Chris works full time for Audio Intercom Services in NYC, in a niche of audio most people don't realize exists. She is a Wireless Audio Technician in the TV business and can be found behind an array of antennas in whatever part of the world TV is being made. Chris will be blogging about the world of wireless for TV.
About Chris: I got my start by taking apart my parents electronics before progressing to making terrible recordings of my terrible metal band in high school. After having worked in other fields and assisting in the running of a successful startup, in 2009 I was extremely fortunate to realize that following my passion for music and live sound was a much better fit than the office (or studio) when I had the opportunity to work for Audio Intercom Services Inc. in business operations.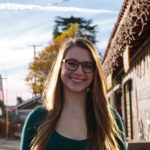 Tia Azimioara interest in live sound engineering began while studying the clarinet at the Orange County High School of the Arts, where she took a class on music technology. She would go on to double major in Anthropology and Classics at Lawrence University while working as a sound tech. She googled and youtubed her way through shows and concerts. She fell in love with the fast-paced, trial by fire world of live production. After graduating she began working any live events that she could. After two years she has completely fallen in love with her varied and fast-paced life; today you can find her doing anything from slinging deck at a concert venue in Doc Martens, to working as in IT specialist for a corporate event in a suit. She is not sure what the future holds but would like to use her training in anthropology to help make the industry more inclusive for everyone.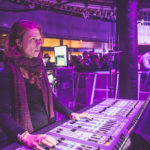 Bryony October is UK based FOH sound engineer and tour production manager who also dabbles in radio sound production during downtime. She has been touring for over 20 years. Bryony is currently FOH engineer for multi-platinum selling singer Katie Melua and Ward-Thomas. These days she works almost exclusively with female-fronted acts, not at all by design but down to an increasing demand from such artists and their management for more women in the touring party. She feels strongly however that there is glass ceiling hanging over FOH sound engineering as there are still so few women working in this role.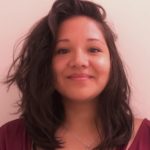 Brenda Oyola is a sound engineer who was born in Colombia and now living in Spain for the last 12 years.  She studied Audio Production at SAE Institute in Madrid and graduated two years ago. Though she's happy working in recording and post-production, her true passion is Live Sound.  Brenda has been working around the country as an assistant and technician. She also has a deep interest in acoustics and enjoys listening to music. Though she has a long way in front of her in this spectacular industry, she hopes to keep the same passion that took her into this business and will keep working hard to make herself a great sound engineer.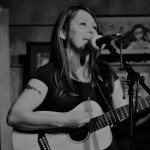 Victoria Boyington: Inspired by a documentary on Gloria Steinem, Victoria created the Northern California Women's Music Festival to cultivate a future for women in fine arts and business. Victoria will be blogging about Women In Music and occasionally Music Education.
About Victoria: Victoria holds a BA in Psychology from the University of California, Santa Cruz.  She is a singer-songwriter, musician, performing with several bands- one of which specializes in children's music and is targeted at pre-school age children.  Victoria is passionate about building up the community through Fine Arts and making the arts more accessible.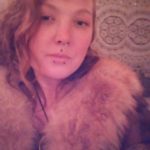 Janna Dickinson aka JDog broke into the industry last year when she accidentally worked nine festivals! At the Last-ival, having worked every volunteer role through to stage-managing, she watched the techs and realized that she had finally found a job where her varied skill sets could finally all work in unison.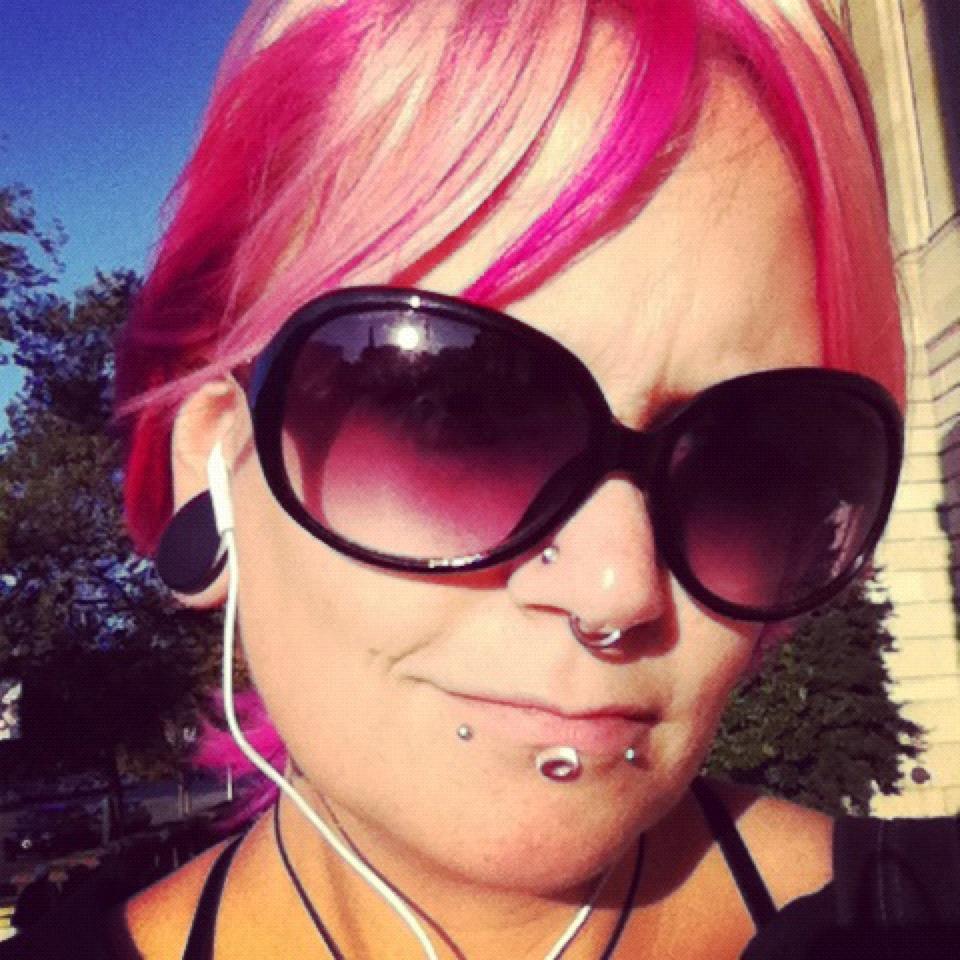 Chez Stock: Live Sound Engineer Chez has put in time as a PA Tech, FOH Tech, and now has transitioned into mixing FOH almost exclusively. She is currently T.M./FOH for the artist, LP as well as a few other bands and will be blogging about her experiences from the road.
About Chez: Chez discovered her passion for Live Sound while attending the Art Institute of Seattle, where she received an Associate Degree in 2003. She spent upwards of 10 years working for PA companies around the world before stepping up to mixing FOH. Chez loves to see women supporting each other in this business and enjoys mentoring youth through www.inspireyouthproject.org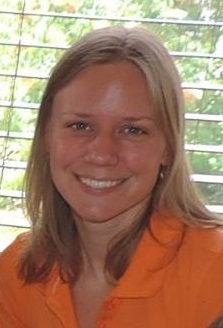 Kerrie Mondy: A few short years into her new career in audio, Kerrie is constantly learning and constantly busy. She has blogged about her job as FOH Engineer at several St. Louis venues including the New Line Theater and Ferring Jazz Bistro. It took Kerrie a few left turns to end up in audio, but once she landed here, she was hooked. From starting in radio to working as a stagehand, and running sound at her local church, Kerrie quickly filled up her schedule. Kerrie also created a Frequency Training Program for SoundGirls.Org.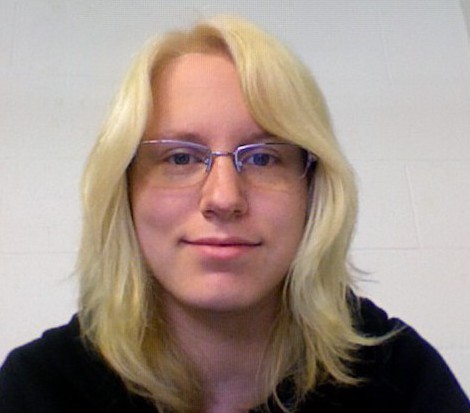 Kelly Levstek: One of the next generation of Sound Girls, Kelly works at Eighth Day Sound and has blogged about her experiences from the perspective of someone just getting started in the business. "I've always been involved in music through many different choirs from elementary school, high school, and college. I attended Capital University in 2009 and earned a Bachelor of Arts in Music Technology with a minor in Business Management. During my time at Capital University, I attended The Recording Workshop in 2011. As part of my degree, I had to complete a six-week internship which I fulfilled at Eighth Day Sound from November to the middle of December in 2011."