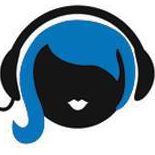 Send your updated resumes to soundgirls@soundgirls.org for referrals for work, gigs, and tours.
Los Angeles Freelance
Career opportunities Encore Global to apply and/or review all current job opportunities
ORANGE COUNTY – LOS ANGELES
DJE Sound & Lighting is a full-service live event production company based in Foothill Ranch, California. We're a diverse team with experience in concert production, corporate audiovisual, live theatre, rigging, engineering, and design. We provide audio, lighting, video, staging, and production management services to our many clients throughout California as well as events across the country. We are always looking to add talented people to our team as freelancers, tech interns, and members of our small and growing permanent staff. You can learn more about our work at www.djepro.com. If you're interested in working with our crew please e-mail your resume to info@djepro.com with the subject line SOUNDGIRLS – LET'S WORK TOGETHER.
Los Angeles Freelance Live Sound Engineers, Monitor Engineers, and Stage Hands, interested in picking up gigs at Warner Brothers new event space (150 ) please send your resumes to soundgirls@soundgirls.org
Salt Audio
All areas of post-production, including but not limited to, RECORDING ENGINEERING, DIALOGUE EDITING, SOUND DESIGN,
AND MIX ENGINEERING. Learn more HERE. Contact: liz@saltaud.io with resume and an introduction
Los Angeles – If you are interested in doing Stage Hand Work and are based near Los Angeles and the surrounding areas. Email us at soundgirls@soundgirls.org with your resume and availability.
Los Angeles – I Am the Phoenix Collective is looking for Audio People – Contact Loanne at loanne@iamthephoenixcollective.com
Los Angeles – Bigger Hammer Stage Hands – Apply Here
Bay Area – San Francisco

Lots of Jobs and they are updated frequently. SoundGirls are encouraged to apply to work with Advanced Systems Group!
Orlando Area 
Beckie Campbell is the owner of B4MediaProduction, a growing production company, supplying anything from a small corporate set-up, medium concert systems. email Beckie at techbex@gmail.com
Minneapolis
Freelancers wanted/ Training opportunities. Allied Productions Mendota Heights, MN
Seeking to add freelancers to our call list and open the door to onsite training and gear demonstrations
Allied Productions is a full-service production house providing audio, lighting, video, and anything else required to perform the highest level of production for entertainment, corporate meetings, virtual meetings, and everything in between. We are based out of Mendota Heights, MN but operate locally, nationally, and internationally.
Freelancer Requirements:
Experience in corporate, virtual and entertainment productions
Understanding of all audio system signal flow components
Knowledge of wireless system best practices
Attention to detail and cleanliness
Exceptional communication skills
Positive attitude
Punctuality
Reliable Transportation
Training:
Hands-on time with gear in our inventory (based on availability)
1 on 1 time for theoretical and practical audio processes
Onsite shadowing and real-world demonstrations
For inquiries please send resumes/ questions to Tyler Thomas-Audio Department Lead
 tyler@allied.productions
SEATTLE, WA
HIRING FREELANCE AUDIO TECHNICIANS PACIFIC NORTHWEST –
Agility AVL is hiring freelance audio engineers (A1, A2 FOH & MON, Patch) ASAP in anticipation of a busy Spring & Summer season.  Mostly casino ballroom concerts with National Artists, some local/regional festivals, an occasional corporate one-off.  We offer full production services and carry audio, lighting, video, and backline and are based in Fife, WA near Seattle/Tacoma.  Venues are located in Seattle / Tacoma / Portland / Spokane areas.
Also seeking audio trainees to start as shop help and stagehand/audio assist roles.
Send resume to hstamm@agilityavl.com
Europe
Wanted Hands – Stagehand Work
Sheffield, UK Prime Tiger
Our must haves:
– able to respect music gear as if it's your own
– good time keeping (don't be late!)
– a positive client facing attitude 
– No racist, homophobes, transphobic, sexist etc.
We want to foster an inclusive and supportive environment for everyone who works with us.
Desirable
– Driving Licence
– Good Attitude
– Good understanding of Allen & Heath Digital
– basic understanding of ChamSys & Resolume (just in case)
If you are interested (and more importantly local – we like to make everyone part of our family) Please e-mail CV to accounts@prime-tiger.com. We can offer both PAYE and self-employed opportunities.
HAVEsound is a premier London-based sound design and hire company. We began as a theatre sound hire company, and have now been working for over 15 years in Theatre, conferences, and events. Always providing the highest quality audio services and support both nationally and internationally. We now provide our extensive portfolio of clients with effective sound design and equipment rental solutions as well as also stocking a comprehensive range of video and lighting technology.
New York – Freelance AV Technicians
Operate and maintain the integrated audiovisual equipment in Conference Centers and other meeting rooms. Work collaboratively and proactively with internal and external customers and event planners to facilitate their multimedia needs and ensure service delivery to company standards. Set up, maintain, and operate the Setup, maintain, and operate the integrated and stand-alone DLP projectors displays, sound systems, Audio/video conferencing units, Audio/Video digital recorders, and switchers, wireless microphones, and PC/Mac computers. Jobs are located in NYC.
Fela Davis info@23dbproductions.com
Atlanta, GA
Looking for freelance audio engineers and audio techs in the Atlanta area.
Job Description:
We are looking for local A1, A2, and Patch audio positions with experience using the following gear. Avid, Digico, Whirlwind, Shure, Sennheiser, d&b audiotechnik, and Meyer. Music festival sound experience is preferred and the ability to work and think quickly is a must.
For audio techs, we would like to see a few years of experience working on professional shows. As a tech, you should understand the way a professional show works and be ready to assist in setting up small to large audio systems in both corporate and concert settings. We will gladly train the right people on things you do not yet know, but a core basic understanding is needed.
Submit your resume and cover letter to the following:
Grant Robinson
Audio Lead
Music Matters Production
Grant-@mmp-atl.com
Warner Music Group is to provide unique and nuanced experiences for all levels of college students across the globe. We currently offer student-specific opportunities in our United States and UK offices, as well as remote college marketing representative opportunities across the United States, as part of our Warner Music U program. Please learn more about each program here
The rise of online and mobile video, video advertising, and inexpensive and user-friendly video production tools have all increased the demand for production music. And behind every piece of production music is a composer.
Every day, companies, advertising agencies, video editors, and filmmakers need musical content — and many of them turn to us for the perfect soundtrack. If you're a composer, you can take advantage of this opportunity by contributing your work to PremiumBeat/Shutterstock Music. We are currently seeking composers of original music to make tracks for our popular production library, where your work could end up being featured in films, major TV shows and ad campaigns, and more.
Why should you work with us?
We're flexible. You can work from anywhere in the world, and we don't impose deadlines or volume requirements on our artists — so take the time you need to deliver high-quality tracks. Want some time off to work on other projects? Have to go on tour? Want to write under a pseudonym? No problem. We understand your needs.
We treat our contributors with respect, and while you're working with us, we'll make sure you know whom to contact if you have questions or need any help with the creative process. We genuinely love working with our artists and watching them develop.
We're a leading source of revenue for composers. Over the past 10 years, we've sold over 1 million licenses to more than 250,000 customers in every country in the world. Some of our top contributors have built successful businesses around our model, and most of composers have been working with us for years.
What we're looking for
– Music that has "commercial value." "Commercial value" represents the likelihood that your song will be useful to a creative buyer. Since many songs are licensed for commercial, corporate, marketing, or advertising uses, the more attractive and usable a composition is (for the broadest range of applications), the higher its "commercial value."
– Top-notch production quality.
– Good structure. Write the songs you want to write, rather than what you think we want. If they work for us, that's great news. If they don't, you have a brand new song. Familiarize yourself with production music. The structure is a little different. Hooks hit hard and fast. Avoid slow builds and monotonous composition; instead, aim for rising tone and quick compositional development. Our top-selling songs are predictable yet still authentic.
– Up-to-date sound.
Our requirements
We don't ask for much (other than great tracks!), but we do need a few things:
– Exclusivity. All the tracks you submit should be exclusive to PremiumBeat/Shutterstock Music. In other words, you cannot submit a song that has already appeared elsewhere, and once we acquire the track, you would not be able to release it elsewhere.
– Original music. Only send original music. You must own and control 100% of the copyrights for the songs you submit, in both the composition and master recording.
– No samples or soundalikes. Avoid soundalikes and uncleared samples. If you decide to use samples, make sure those come from pre-cleared sample libraries.
How to apply
You can apply at this link: https://www.shutterstock.com/music/new_artist_form
Just fill out the form, and please upload up to 5 examples of your work so we can get a sense of how your work would fit with our library. In the "How did you hear about us?" section please mention you heard about us via SoundGirls!
Hope to hear from you!
– The Shutterstock Music/PremiumBeat team