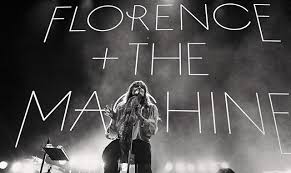 Shadowing Opportunity with Brad Madix and Annette Guilfoyle
SoundGirls Members who are actively pursuing a career in Live Sound or Concert Production are invited to shadow FOH Engineer Brad Madix and Monitor Engineer Annette Guilfoyle on Florence and the Machine.
May 13, Santa Barbara Bowl
May 21, Red Rocks
May 23, Chicago
May 26 Toronto
May 28, Montreal
May 30, Boston
June 3, Columbia, MD
June 5, Raleigh, NC
June 8, Orlando
Please fill out this application. If you are selected to attend, information will be emailed to you.
About FOH Engineer Brad Madix: Award-winning, Grammy-nominated live, broadcast and recording engineer since 1984. Clients include: Florence + The Machine, Linkin Park, Rush, Jack White, Beck, Van Halen, Shakira, Alanis Morissette, Jane's Addiction, Jessica Simpson, Rage Against the Machine, Shania Twain, Def Leppard, Bruce Hornsby, Queensryche, Lynyrd Skynyrd, Journey, Marilyn Manson, Mr. Big, Jerry Cantrell, Smashing Pumpkins, Veruca Salt, Suicidal Tendencies, Slayer, and Psychedelic Furs. FOH Interview with Brad Madix
Monitor Engineer Annette Guilfoyle:  Annette has been working in professional audio for over 20 years and is currently the monitor engineer for Florence and the Machine. Annette has worked as a FOH and Monitor Engineer, as well as system teching. She has mixed monitors for Paul Weller, Goldfrapp, Ocean Colour Scene, Editors, Elvis Live in Concert with Orchestra and more. SoundGirls Feature Profile on Annette