Spotify and SoundGirls Team Up – EQL Directory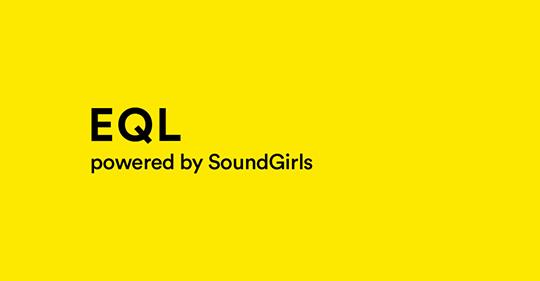 "In order to make change, everyone has to agree there's a problem to solve in the first case," says Anna Ingler, co-founder of the Upfront Producer Network, which represents 100-plus female and gender-nonconforming producers in Sweden.
It's estimated that less than 5 percent of all audio professionals are women. Many people in the music industry are—and have been—working to solve this issue by providing educational, networking, and community resources to increase diversity in these fields. And yet, the excuse still exists: "We want to hire a woman, but we couldn't find one."
Introducing the EQL Directory, powered by SoundGirls and made possible by Spotify. The EQL Directory is a global database of professionals that seeks to amplify the careers and achievements of women working behind the scenes in music and audio. Any person around the world can add their name and claim their space. And, any person looking to hire a more inclusive creative team can find professionals in their area.
"[We] face the myth that there are not very many women or non-conforming people working in audio, and because of this people don't even bother to look. The EQL Directory proves that this is not true," says Karrie Keyes, co-founder of SoundGirls and Pearl Jam's long-time sound engineer.
"This is a great tool to create more opportunities for women," says TRAKGIRL, a successful producer who has worked with everyone from Jhene Aiko to Belly to Omarion. "We have to continue the work and create more inclusion and diversity in male-dominated spaces; we have a lot of work to do, but this is an awesome start."
The EQL Directory was made possible through a partnership between Spotify and SoundGirls, a nonprofit founded by Karrie Keyes and Michelle Sabolchick Pettinato dedicated to expanding opportunities for girls and women in music.
"SoundGirls already had this global directory of women in audio and production, and we were excited to support their organization and initiative by helping them make it more beautiful, more useful, and more visible within the industry," says Kerry Steib, Spotify's Director of Social Impact.
The EQL Directory is one of many initiatives Spotify has developed to support equity in the audio industry. In August, we created three full-time residencies in our Secret Genius and Spotify studios to support hands-on career development for female studio engineers, The Equalizer Project's success has continued with networking dinners and a recent Producer Camp in Sweden, and The SoundUp Bootcamp, an accelerator program for aspiring podcasters in underserved communities has been launched in the U.S., UK, and Australia.
"The goal is for the EQL Directory to become a go-to resource for audio professionals and to remove the excuse that you couldn't find a woman for a particular job," says Steib. "We know that increasing equity for women in these fields is a complex problem to solve. We have to work with great partners across the industry and come together to create solutions."
To guide our commitment to increasing equity in these fields, Spotify and Secret Genius have assembled a team of some of the most talented and in-demand professionals to create a new EQL Advisory Board. TRAKGIRL, along with Lauren D'elia, Jin Jin, Kesha Lee, and Ali Tamposi will help shape the future of these programs.
The EQL Directory is also made possible through collaborations with organizations who provide resources to women in the field, whether that's educational programs or networking opportunities. Visitors to the EQL Directory can find resources from initiatives and organizations like the Audio Engineering Society, Beatz By Girlz, female:pressure, Gender Amplified, Girls Make Beats, Instituto Criar, Secret Genius, shesaid.so, SoundGirls in Mexico, The Equalizer Project, The 7% Series, Upfront Producers Network, and the Women's Audio Mission.