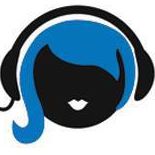 Women-Owned Studios, Sound Companies, and Services

Studios
Australia
(THRMF) is a non-profit professional mixing, recording and mastering studio for females. THRMF aim is to address the gender imbalance in the field of sound engineering by empowering, building confidence, encouraging and supporting musically professional females in the art of sound engineering; by addressing a range of barriers girls and women experience in the audio industry. Through nurturing the female artist talents to allow them to be empowered in the production of their own and others' music.
California
A boutique post-production sound studio founded on a passion for design. Co-Owned by Kate Finan and Jeff Shiffman We are just as comfortable designing laser sound effects with the newest iPad synthesizer app as we are setting up a vintage microphone to custom-record a new monster vocal. Our sonic toolbox is deep, and with a culture founded on company-wide creativity and direct designer-to-client interaction, we have the ability to aggressively meet every project's needs with speed, passion, and technical ease.
SOUND EFFECTS DESIGN & EDITORIAL
DIALOGUE EDITORIAL
RADIO PLAY EDITORIAL
FOLEY
RE-RECORDING MIX
FULL-SERVICE DIGITAL CONTENT PACKAGES
CATHARINE WOOD, Owner/Producer at Planetwood Studios, LLC has engineered on over 500 commercially released songs – including her own custom compositions which have aired on NBC, ABC, BBC, ESPN and more – both nationally and abroad. With professional isolation & control rooms – live drums, piano, string, vocal recording + in-the-box production, Los Angeles-based Planetwood Studios offers services for music recording, mixing and mastering, custom composition, audio post mixing and more.
Owner and Operator Ali McGuire is a producer, recording and mix engineer. Ali offers services for Recording, Mixing, Mastering, Vocal Editing, and Production.
Shannon Deane is a Los Angeles-based audio engineer, specializing in sound design/editing/mixing for film, TV, web content and more. Originally from Austin, TX, she attended The University of Texas, where she received her Bachelor's degree in Radio-Television-Film with a concentration in Audio Production. More than 15 years experience in audio post-production, and 20 years experience in music performance, recording and composition.
Co-founders Helena McGill and Anna Wozniewicz are visual storytellers with a background in sound design for narrative film. After noticing a lack of female entrepreneurs in audio production, the duo decided to launch Noctvrnal in January 2017 and have since expanded into the XR and immersive tech space.
Noctvrnal is bringing immersive sound design to the forefront of virtual and augmented reality by pushing the boundaries of current techniques to create a more visceral experience. The team is passionate about creating new worlds through sound, and their work has been featured at MIT, USC, and VRLA.
Piper Payne is the owner and chief engineer of Neato Mastering. Piper has mastered music for many artists, including Madame Gandhi, Geographer, Kat Robichaud, ANML, Elletrodomestico (Jane Wiedlin/Go-Go's), Sioux City Kid, Battlehooch, Psychic Twin, Mars Today, Fritz Montana, Tumbleweed Wanderers, The She's, Pine & Battery, Beautiful Machines, Headlander (video game), Emily Afton, Alexis Harte, Deer Park Avenue, Abbot Kinney, American Lions, Alta View, Bed., Travis Hayes, Vela Eyes, Higuera, Hundredth, New Diplomat, Brendan McCreary, Crashing Hotels, Eagle Wolf Snake, Moetar, Bad Form, Gardens, The Boys After, Sabertooth Zombie, Makeunder, MC Rai, Gay Paris, Real Numbers, Shawna Virago.
With 20 years of songwriting experience and 7 years of audio engineering experience, Karina "Xarina" Flonnoy has made a name for herself in the Bay Area music scene through years of musical contributions. She has put several
independent music releases, music videos, and hundreds of clients into the world with no plans on stopping soon. She owns the Oakland recording studio Studio X Recording. Studio X specializes in vocal recording, podcasts, Twitch streams, mixing, mastering, production and songwriting.
4th Street Recording celebrates its 25th anniversary in 2014, it also celebrates a newly installed vintage API console, and its 12th RIAA Gold/Platinum award with The Neighbourhood's "Sweater Weather." Owned and Operated by Kathleen Wirt.
4th Street Recording feels like a cozy home in a friendly little beach town, but offers all the big city benefits of Santa Monica's Bayside District, simply put, 4th Street Recording is a good place to stay for a long time. And, as the staff will advise, "If you don't take a walk down to the ocean at sunset, you're not using the full facility. SoundGirls Members receive a discount. Check Member Benefits for details.
The studio has a vast collection of amazing audio gear and microphones and has previously hosted projects by Alanis Morrissette, R.E.M., Timbaland, and Radiohead. WAM's unique studio is home to a rigorous internship and training environment that cultivates women recording engineers and producers and provides a low-cost, high-quality recording environment for independent artists.
Colorado
Studio Owner and Head Engineer, Angie Dickinson Mickle, has 35 plus years of experience in recording and sound; analog and digital; in-studio, and live. The studio offers a comfortable atmosphere, an extensive mic collection, vintage mic preamps as well as vintage keyboards and guitar amps. Conveniently located between Denver and Boulder, Colorado, we offer a long list of audio services including; In Studio and Remote Tracking, Mixing, Editing of: Music projects, Podcasts, Voice-Overs for audio and video projects and more. Live Sound for concerts and speaking events. Transfer and Restoration of analog and digital formats: 1/4″ and 1/2″ Reel, Wire, Cassette, DAT, DA-88 and more.
Germany
We are Tara Transitory and Nguyễn Baly, we started Queer Ear Mastering from the necessity to create a safer space for female and queer artists to get their music mastered, though we are not exclusive and everyone is welcome. Our expertise covers a wide variety of styles from eclectic pop to soul, traditional, experimental, electronic, electroacoustic, and most other things in between this wide spectrum. Genres aside, what is essential in our practice is to assist artists in materializing their sonic imaginations. We have been finalizing sound for Vinyl, CD, Digital Release, Performance, Installation and Film since 2007 before opening up our services to the public in 2019. In addition to mastering, we also provide dramaturgical consultation for music for installation, stage and film as well as technical services such as reel-to-reel/cassette to digital transfers and vinyl test pressings.
Ana Monte is the Co-founder of DELTA Soundworks, a sound production company in the Rhein-Neckar delta region of Germany. With vast experience in 3D audio techniques, they create immersive sonic environments that place the listener inside the story. According to Ana, building a bridge between the creative and tech world is in their company's DNA. Together with her business partner Daniel Deboy, they launched the company in 2016 focussing on audio for VR and have since expanded into immersive audio for XR, Full-dome cinema, games, and amusement parks. 
Kentucky
Boasting newly constructed studios at a convenient downtown location, state-of-the-art recording gear, 3 professionally tuned drum kits, and a 50'x20′ live room with a sound beyond description, Nitrosonic Studios is more ready than ever to help take your project from idea to mastered songs.
NitrosonicStudios.com
NitrosonicMasteringHouse.com
April Edwards – Owner/Lead Mix Engineer
Danielle Barkman – Owner/Lead Mastering Engineer
Leah Arrington – Owner/Session Artist
Abbi Buettner – Studio Manager
La Land is an analog/digital based recording studio in Louisville, Kentucky built around a 40 channel vintage Trident TSM40 board (originally built for the famed Record Plant in Sausalito, CA). With a full array of classic analog gear and with a 2500 square foot tracking room with 3 isolation booths, it's a perfect environment to create, explore, and record any dream album. The studio has been a creative home to national acts and regional acts over the last 7 years.
Anne Gauthier is the Head Engineer and Studio Manager
​La La Land is within a few hours drive from Chicago IL, Nashville TN, Cincinnati OH, and Bloomington IN.
Michigan
Motor City Woman Studios is woman-owned and Black-owned. We specialized in the production of podcasts, voiceovers and audiobooks. We also offer "pop-up studio" services which include audio and video livestream and recording from remote locations.
Nevada
Cat Alley Studios is a specialized facility for sound recording, mixing, and audio production of instrumental and vocal music.
Co-Owned by Maya Sprouse Ferreira is the co-owner and co-founder of the Las Vegas-based studio, Cat Alley Studios. Maya has worked in various areas of the music and entertainment industry from PR to symphonic conducting. With a BA from Paul McCartney's school in Liverpool, and a MM from Berklee College of Music, after initially starting a DMA degree in conducting, Maya's path changed focus and turned instead to where their passion truly lies: music technology.
New York
Fela Davis co-founded 23db Productions with Denis Orynbekov
Recording, Mixing & Mastering – 23dB Productions' audio services specializes in producing radio-ready, master-level recordings for our clients and provides full-service record production. We give all clients the potential for world-class sound with an array of equipment that is extremely versatile.
We take pride in consistently producing high-quality recordings ready to hit the airwaves. Fela and Denis are expert sound engineers and are ready to take your audio production needs to the next level.
Gramercy Post is a full-service audio post-production studio located on the East Side of Manhattan, owned by Allison Casey. We're ready to help with all aspects of your project's sound needs. We have extensive experience in unscripted long-form TV, commercials, documentaries & narrative films, trailers, and voice-over, narrations, ADR recording (both local and remote). We work in every format from Lo-Fi Instagram ads all the way to Dolby Atmos film mixes.
The Lodge is an audio mastering facility located in Manhattan, New York City. The Lodge was founded by Emily Lazar in 1997. Over the years The Lodge has mastered recordings for many well-known musicians, including David Bowie, The Subways, Foo Fighters and more.
Jungle City Studios is a professional recording space with an amazing selection of vintage equipment, and top-of-the-line modern equipment and software, and you have the formula for success. Studio founder/engineer Ann Mincieli has invested ten+ years' experience as Alicia Keys' engineer/album coordinator/studio director, and work with artists ranging from Coldplay to Usher and Jay-Z, to re-invent the destination studio.
Owned and Operated by Rivita Goyle. She has produced, mixed and mastered projects originating from countries such as Barbados, Nicaragua, Africa, England and more. Rivita has also produced several music videos, having won the Indian Music Video Award for her Music Video Listen and numerous nominations at film festivals across the globe for her work.
Beyond rehearsal and recording, Funkadelic provides other great features to benefit the career musician. It's a one stop shop offering discounts for teaching sessions, open mic nights, weekly jam sessions, affordable event space, and internship opportunities. Equipment repairs, gear rental and gear storage are a few more of the services we provide! Here at Funkadelic, we understand what music is really about: a feeling, a groove, a dream, and most importantly, the people who create them. Owned and Operated by Dawn Orlando
Opened in January 2013 by recording engineer, Denise Barbarita,
MONOLisa is the perfect environment for your needs, from basic tracks to final mixdown. We specialize in recording, mixing, and producing music for bands and artists of all genres.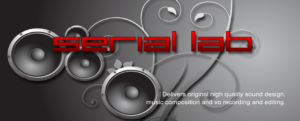 Serial Lab's audio services specialize in providing original music, sound design, voice production, and implementation for interactive media
Gina Zdanowicz, Owner of Serial Lab Studios is an Emmy-Nominated sound designer and composer with a Bachelor of Music in Music Synthesis and Production from Berklee College of Music. Gina is also a game audio course author and instructor and a soon-to-be-published author on the subject.
New Jersey
Knack delivers world-class masters to large record companies with seriously tight production schedules as well as indie labels and artists with seriously tight budget constraints.
Knack is owned by Kim Rosen a GRAMMY® nominated mastering engineer. The mastering room at Knack is a world-class listening environment, with analog and digital gear carefully chosen for its sound quality as well as its versatility.
Kim now has a growing client list that includes producers and engineers such as Ryan Freeland, Ed Cherney, Joe Henry, Paul Q. Kolderie and independent and major artists from around the world. Kim's mastered six Grammy® nominated albums. One winning in the Best Folk Album category as well as two nominations in the Best Engineered Album/Non-Classical category.
North Carolina
Music Recording Studio in Wilmington – Recording. Mixing. Mastering. Since the 1970's, Karen Kane has produced and/or engineered over 200 full-length album projects and has engineered hundreds of live sound shows. Currently, she runs her own audio production studio, Karen Kane Music Productions in Wilmington, North Carolina. Besides music recording, mixing and mastering, her recording studio in Wilmington is also where she teaches Audio Engineering and Music Production. In 2012, she expanded her teaching career by joining the faculty at the University of North Carolina at Wilmington as the Instructor for the Recording Technology program
Denk Studios is a safe place for all musicians regardless of gender, race, sexual orientation, or gender identity. We have made it our goal to serve our community by creating a welcoming environment for everyone who walks through our door. You will receive a quality product and a guaranteed great experience. We have pricing that supports most budgets and will work hard to make sure you are in love with your songs.
This facility was sound-treated using found and recycled materials which makes for a unique space where creativity thrives. Founded by Jam and Krystal Phelps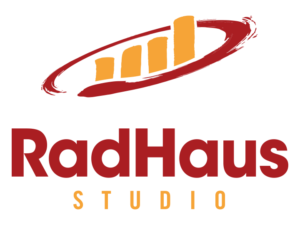 Owner: Rebekkah Hilgraves – RadHaus.Studio is an audio and video recording facility using a blend of digital and some good old-fashioned analog devices to give your production the best possible sound and look. We use a number of custom audio components developed specifically to bring out the best features of this unique studio. With the addition of custom binaural recording capabilities, RadHaus is ready to make both audiophile and traditional commercial recordings. The equipment also includes up to eight 4K cameras for recording and/or broadcast, along with a great crew to run them.
We can also take this show on the road! In addition to our outstanding and truly unique facility in Black Mountain, we have a mobile unit that allows us to record and broadcast anywhere there's a power supply and an internet connection.
The RadHaus.Studio squad is a very talented all-female team of recording, mixing and mastering engineers, with a phenomenal director of photography, and highly experienced and capable videographers and camera operators. It's an exciting group, offering both commercial and audiophile recording, live broadcasts and music video creation.
Oregon
Owner Sylvia Massy is as famous for her radical recording techniques as she is for her award-winning projects with Johnny Cash, Tool, System of a Down, Red Hot Chili Peppers, Prince and others. And in pro audio's great tradition of mentoring, Massy often shares her techniques and experiences via a lively social media presence, industry events, her book Recording Unhinged, and her former "Gear Stories" column in Mix.
The Bread Truck is a mobile recording studio. Recording people where they live and where they play, where they feel at home or where they escape from it all to focus on the music and leave the rest of the world behind. To record great live music and share the unique experience of a performance that will never happen again. To travel to locations where music can't permanently live and park there for a while and become a place – a pop-up venue – for people to gather, listen, connect.
The Bread Truck is Co-Owned by Petra Manis and Sean Flora. Petra Manis is a lifelong musician and music fan.  She cut her teeth mixing front-of-house and monitors at one of Portland's best music venues, the Alberta Street Pub. She is also proud to volunteer on the audio team at the Pickathon music festival and continues to mix live sound for local bands.
Paris – France
Owned and operated by Myriam Eddaïra. Myriam has had several parallel careers since starting to work in the music industry in 1992. Sound engineer, producer, teacher, she founded Studio d'Ikken in 2009 and started in music management and promoting development.
Over the last 10 years, as she has built a strong understanding of the music industry as a whole. Studio d'Ikken is now an agency advising artists. sesame@studiodikken.com
Pennsylvania
Owned and operated inside of the South Philly residence of Beth Langley and Tiffany Teich. Both hold Bachelors Degrees of Science in Show Production and Touring as well as an Associates in Recording Arts from Full Sail University. Blue Honey Studios is made to be a creative space for local artists and musicians to create, collaborate, learn, and have a dope time. We offer a studio/creative space, recording equipment and software, production, mixing, recording, and free hang time with our 1-year-old Lab mix, Blue. Our rates are designed to keep our space available to any artist struggling or not. This studio was created by women with the intention to give other women the opportunity to make music in a place they feel they can create to the best of their ability.
Puerto Rico
Recording, Mixing and Mastering Music studio that supports inclusivity and non-violence.
Jessica De Leon owns and operates Lion Light Music and is the founder of Comparte tu Luz a non-profit organization that focuses on using music and art to inspire a positive social change. Provides workshops, create artistic social media content and community projects.
Tennessee
Oakland, CA and Nashville

Piper Payne is the owner and chief engineer of Neato Mastering. Piper has mastered music for many artists, including Madame Gandhi, Geographer, Kat Robichaud, ANML, Elletrodomestico (Jane Wiedlin/Go-Go's), Sioux City Kid, Battlehooch, Psychic Twin, Mars Today, Fritz Montana, Tumbleweed Wanderers, The She's, Pine & Battery, Beautiful Machines, Headlander (video game), Emily Afton, Alexis Harte, Deer Park Avenue, Abbot Kinney, American Lions, Alta View, Bed., Travis Hayes, Vela Eyes, Higuera, Hundredth, New Diplomat, Brendan McCreary, Crashing Hotels, Eagle Wolf Snake, Moetar, Bad Form, Gardens, The Boys After, Sabertooth Zombie, Makeunder, MC Rai, Gay Paris, Real Numbers, Shawna Virago.
Founder and engineer of Crybaby Audio, Mikayla Elias specializes in rock, pop, and country recording and mixing, as well as podcast sound design. She has been a part of several indie rock projects and is currently working with Nashville artist Raquelle Blackwood on her upcoming EP. She is also on the editing and design team of the podcast Tides, an audio drama centered around a space exploration team. She has extensive experience in live sound and works as a producer and board operator for 650 AM WSM, the home of the Grand Ole Opry. In her downtime, she volunteers with A Voice for the Innocent, Nashville CARES, and Planned Parenthood. She is a fan of activism, books, and the Pittsburgh Penguins.
Washington
We bring a combined 30+ years of audio production experience to every project we produce. Co-Owned by Suzie Brutke-Smurdon and Lyssa Browne . Cedar House Audio Productions specializes in Spoken Word.  Whether it's an audiobook, an audio tour, a podcast, voices for video games, or any other kind of Spoken Word audio; we translate your story from the page to the listening ears of the world.
Rachel Field is co-owner and Mastering Engineer at Resonant Mastering in Seattle. She works on all genres, and with a wide variety of  local and international artists including Whitney Mongé, Fauna Shade, Old Coast, Jericho Hill, Ryme, The Fucking Eagles, and Anomie Belle. Resonant Mastering utilizes top flight mastering-specific analog gear and outboard digital processing for a variety of possible results. Resonant Mastering is co-owned by Rachel Field and Ed Brooks.
United Kingdom
Mandy Parnell's mastering studio. This is a studio with unrivaled experience in the art of mastering great music! Her 24 years of experience have allowed her to discover and develop her philosophies in analogue and digital audio while working with an amazing array of artists.
She has been nominated and won numerous awards, Grammy, Tech Awards, MPG and various others. She is also an active member of the AES, Grammys, APRS, and MPG, and lectures on mastering and the music industry across the globe.
Palm Bay Music is an independent record label, music publisher and recording studio located in Ramsgate. The experienced team have worked within the music industry on both sides as artists, writers, producers and engineers. This has given us a fresh perspective and inspired us to do things in a new way. We believe freedom, creativity and transparency are essential to the future of nurturing new talent.
Established in 2018 after founders Rhiannon Mair and Kimberly Anne moved to the Kent Coast to build a musical seaside escape.
LJ Studios is a full-service audio post-production facility covering everything from dialogue and sound effects editing, sound design, foley and voice-over recording, music composition and arranging through to final mix and deliverables. Owned and operated by Lucy J. Mitchell a freelance sound editor and dubbing mixer. Lucy is experienced in dialogue, sfx & foley editing, ADR & Voice Over recording and full post mixing. Credits include BBC's 'Top Gear' and 'EastEnders', Amazon Prime's 'The Collection' and National Geographic's 'David Attenborough's Rise of the Animals. I have Protools 12, iZotope's RX4 Advanced & an extensive sound effects library.
Katie Tavini is a mastering engineer from Manchester, working in Brighton. Katie began working as a producer and engineer in 2009 before a piece of advice changed everything for her. "I was looking to improve my mixes," she recalls. "Someone told me that if I wanted to do that I should learn to master. Whether it was good advice or not I took it. I loved what I discovered and never looked back." Mastering clients have included Decca Records, Royal Philharmonic Orchestra, Abi Wade, and Sonic Boom Six. As well as working as a mastering engineer, Katie also hosts Red Bull's Normal Not Novelty engineering workshops and has a monthly column in Pro Sound News Europe.
Okno VR is a production company for film, video and virtual reality with offices in London and São Paulo. Relying in 14 years of experience in film and video and 5 years in Virtual Reality, Okno VR applies storytelling sophisticated techniques to create special experiences for its clients and spectators, being in adds, institutional videos, documentaries, fiction or Virtual Reality. Within its team, Okno VR can rely in highly capable professionals in both cities where runs offices, alloying the same result wherever in the world it is operating.
Beyond developing whole films, Okno VR offers specific parts of filmmaking: color correction in HDR, post-production, audio post-production, and podcast. Okno VR is always ready to transform your needs and ideas into amazing pieces.
Arianny Canepa is a director, producer, writer, and audio specialist. Graduated in film and television in the London College of Communication, has credits in many featured films. Since 2013 she develops content in VR360. Her skills in VR include stitching, recording, post-production, binaural sound, spatial audio, recording and audio mapping for 360 environments.
When you create, you want your audience to hear your art clearly and connect with it deeply. I am passionate about giving each track the individual attention + approach it needs to achieve that 'magic'. I take a creative + technical approach to give your music the finish that makes it shine. Based in Bristol, I have worked as a producer + musician for 7 years and my work has been championed by BBC 6's Tom Robinson, The Line of Best Fit, Mahogany, Earmilk, and amassed over 90,000 plays on Spotify. I have formalised this experience by studying at dBs The Sound & Music Institute where I was tutored by Josh Hills (mastering engineer for Sony, EMI).
I am proud to be part of the growing 2% of womxn working as music producers and care deeply about supporting others in their journey.
Wisconsin
A full-service recording and audio production company offering audio expertise and friendly, professional services to a wide variety of clients. Co-Owned by AudreyMartinovich. Audrey's interest in recording was sparked from her time spent training as a soprano opera singer who, through experimenting with recording voice lessons, fell in love with engineering. Most of her initial experience was gained running sound for local bands and working with directors on sound design and film-scoring projects. Clients include TDS Telecom, Comedy Central, Wisconsin Youth Symphony Orchestras, and The Nursery Movie.
Remote Recording
Source Elements –

Rebekah Wilson / Technical co-founder & CEO
Source Elements is the maker of Source-Connect: the industry standard in the film and television industry for remote recording, review & approval. We make what seems impossible, possible, by introducing real-time workflows to multimedia productions through a suite of software applications that enable broadcast-quality production in a collaborative online environment. In addition, tools such as Source-Nexus—your swiss-army knife for audio routing—provide the complete setup for connecting and communicating locally and over long distances.
Sound Companies and Event Services
B4 Media Productions is owned and operated by Beckie Campbell. B4 Media Productions provides audio, video, lighting, production management, stage management, technical directing, crews, and training.

Western Audio offers professional live sound production services for all sizes of events and tours. Established in 1993, Western Audio is 100% locally owned and operated. Whether it is music, theatre, festival, sporting, or corporate we have the experience to help you achieve your goal. Western Audio is the leading d&b audiotechnik rental partner in New Zealand. Western Audio is co-owned by Andy Craig , Richard McMenamin, and Gil Craig
Gil Eva Craig is an independent Audio Engineer and Music Producer working in professional audio for the last 18 years. Gil got her start as a recording engineer in 1996 and still owns and operates her own mixing and production studio, The Secret Beehive. She has co-produced an album with Charlotte Yates and has done sound design and written original music for several theatre productions. Her passion though, is live sound, and she currently is the FoH Engineer for The Wellington Ukulele Orchestra and works for the family business, Western Audio Engineering.
Live Event Production Company Since 1978 Providing staging, lights, sound, video, lasers and more.
Kathleen A. Cross began producing and directing theatrical productions. Eventually, Kathy and her husband Joe would take the show on the road touring the east coast with shows like A Christmas Carol, Miracle Worker and Cinderella. The demand for event technology grew until it eventually became the sole focus of the business. Today, 40 years later, Indigo Productions provides the best in live events sound, lighting, video, staging equipment, and service out of  Buffalo NY.
IMS Technology Services is a woman-owned business, originally founded in 1994 as IMS, Inc. by Jill and John Renninger. Our exceptional team of AV and IT professionals has enabled our company to experience substantial growth and profitability every single year we have been in existence – a testament to the lasting value we provide to our clients and our team of AV/IT professionals. IMS Technology Services recently deployed an all-Women AV and production crew for an event. 
I am the Phoenix Collective provides cost-effective staffing solutions for all aspects of the entertainment industry throughout the greater Los Angeles area and parts of Central California. Our company provides professional, hard-working, and knowledgeable staff for events such as special events, corporate gatherings, concerts, festivals, and more.  We know our team's skillsets well and will place them in the appropriate positions as requested by you. Founded and Operated by Loanne Wullaert
Owned by Carrie Ridgway Kaleidoscope Productions specializes in audio, lighting, video, backline and staging for concerts, festivals, corporate parties, non-profit fundraisers, and other events throughout Colorado.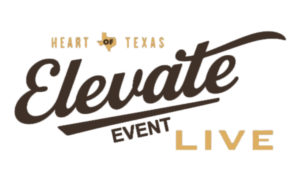 Lauryn Luther strives to make your experience unique, authentic, and exquisite. Elevate's staff customizes each event to our client's needs from event planning to turnkey office rental space. As result, Elevate creates the most meaningful memories to last a lifetime. Our space is available for rentals that include but not limited to Business Meetings, Private Events, and/or Ticketed Events. Other services include booking space for other businesses, event consulting, and talent/entertainment mediator. Schedule a tour today with Lauryn Luther and see what Elevate Event Live can do for you.

We are a dedicated and professional team of travel consultants specializing in creating comprehensive travel plans for entertainment group tours, business trips, and around-the-world excursions. Having visited more than 80 countries between us, we apply our knowledge and experience to your business and leisure travels to tailor the perfect itinerary just for you. We are SMART & SAVVY. Owned and Operated by Molly Williams.
Easy Partners specializes in merchandise and apparel for musicians, bands, artists, creators, and other entertainment properties. Years of experience in the industry combined with our love of music shows, and interesting people have given us all the tools we need to build one awesome space station for our crew.
Cathy Cleghorn has a 30+ year career that includes promoting live entertainment events, accounting on tours, facilitating merchandise sales on world tours, creative art director at a major music merchandise company to founding a global merchandise company. Cathy has worked with a variety of clients like Deborah Harry/Blondie, Pink Floyd, AC/DC, David Bowie, Neil Young, Ferrari/F1, The Rolling Stones, Cirque du Soleil, and The Tragically Hip, to name a few.
Kimberley Bierley started in the concert industry during college, selling tees in various venues around NYC. Her first tour was Pearl Jam in 1998.  After touring globally for many years, her first full exposure to licensing and product development was as Account Director for The Rolling Stones "Bigger Bang" tour, managing all Stones merchandise development until the conclusion of the "Bigger Bang" cycle.  Kimberley has continued to focus on independent special projects for example; The Flight of the Conchords, the Broadway show Fela!, Monsters of Folk and with Easy Partners.
A woman-operated screen printing shop that works side by side with a woman printer with low minimums and screen fees. Arielle handles everything from t-shirts, totes, bandanas, sweatshirts, and bomber jackets. When Arielle Salsa aka Satan's Seamstress isn't sewing up a storm she's booking shows. With a background and strong love for music, going to shows is as deeply rooted in her life as is sewing and creating. For years now Satan's Seamstress has been booking bands, hosting stages, putting on and presenting shows.
StoneDog Studios is a design and fabrication scene shop providing creative solutions for film, television, theater, photography, exhibits and marketing events since 2008. We are one of the few woman-owned and operated scene shops, providing premiere production design and set/prop fabrication.
We are a collection of creatives who have worked in the industry for 20+ years. We are also moms. Hardworking, creative moms with a no-nonsense approach to business. We multitask like no other and we make sure our clients' needs are met. We take care of what is keeping you up at night so you don't have to. We seriously love a challenge, the more ludicrous the better.
Pro Audio & Music Stores and Lines

Under the leadership and vision of EveAnna Manley, Manley Labs has created and built some of the finest studio equipment (and high-end home audio components) over the last two decades. Studios across the world count on their mostly tube-based EQs, compressors, microphones, preamps, mixers, and more.
Noise Engineering is an audio technology company co-owned by Kris Kaiser, Doer of Many Things. Founded in 2014, Noise Engineering started out creating Eurorack synthesizer modules with a distinctive sound and unique aesthetics. Our products now span multiple platforms, both software and hardware, bringing our designs and sonic philosophy to as many artists and enthusiasts as possible. Noise Engineering isn't just about making synthesizers, though: we believe in building a welcoming community and, hopefully, making the world a better place.
For the past 35 years, Carter Duncan has overseen tremendous growth with Seymour Duncan from humble beginnings as a two-person operation, to becoming one of the world's premier pickup and effect manufacturers.
Shocked to discover that there were no local guitar shops focused on really great-sounding acoustic guitars – in the entire province! High-end hand-built guitars were impossible to find. Jenn Ladd owner and Paul Haggis spent nine months traveling around the Western United States, visiting local guitar shops, meeting guitar builders and attending the NAMM Show.  When they returned, they opened Bluedog Guitars. Bluedog Guitars has been awarded the NAMM Top 100 Music Retailers Award five years in a row!
Walk into Fanny's House of Music in East Nashville, and you'll see women. Women teaching music lessons. Women selling strings and picks, guitars, basses, amplifiers and straps and banjos and mandolins and lots more. The walls are filled with pictures of women who have made a life in music, from Nashville icon Emmylou Harris to gospel stomper and early rock 'n' roll influence Sister Rosetta Tharpe to contemporary sales queen Taylor Swift. Owned by Pamela Cole and Leigh Maples.
Music Magazines and Zines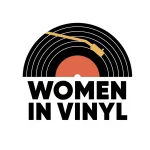 Empowering women, female-identifying, non-binary, LGBTQ+, BIPOC and otherwise marginalized humans working in the industry to create, preserve and improve the art of music on vinyl.
The only magazine in the world dedicated to female drummers. We are a 74-page full color quarterly print magazine, website, social media community, academy and more. Tom Tom serves as the ultimate go-to guide for the latest information about girl drummers and beat makers around the globe. We seek to raise awareness about female percussionists from all over the world and hope to inspire women and girls of all ages to drum, all while strengthening and building the community of otherwise fragmented female musicians. We cover drummers of all ages, races, styles, skill levels, sexualities, body size,s, and notoriety. We are also a proud producer and creator of the Hit Like a Girl Contest: the only contest for female drummers in the world.
The world's only print publication dedicated to women guitarists and bassists. We strive to change the way women guitarists and bassists are depicted and presented in the music industry and popular culture by creating a platform where people can listen, see and experience what it means to be a woman who shreds. Our goal is to transcend boundaries like gender and genre—supporting radicalism, respect and revolution.
IS A PRINT ZINE DEDICATED TO WOMEN, QUEER AND TRANS* PEOPLE IN LIVE AND RECORDED SOUND.
Guitar Girl Magazine is an ezine dedicated to encouraging and promoting female guitarists and the fans that love them. With a combination of relevant music industry news, guitar gear reviews, fun rock lifestyle finds, insider tips and advice, and special features and events, Guitar Girl Magazine strives to provide content that informs, entertains, and engages our readers on a regular basis.
Launched in April 2012 by Tara Low with the goal to create a community for female musicians where they can band together and help support, promote and empower women in music, the ezine continues to grow every year.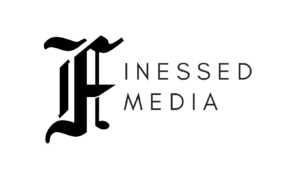 Finessed Media is a WOC-led, New York City-based start-up focused on developing content in all things music. The company was founded in January 2020 with the mission to provide resources for a worldwide audience interested in making it in the music industry in any capacity. Our contributors spotlight music and stories of artists, A&R reps, DJs, music tech executives, radio hosts, and more to speak on their experiences and share insight for others to learn from. These stories are provided via videos, online lessons, news updates, and events. The Finessed community has grown into a global audience for its work in spotlighting BIPOC and for providing a platform for all aspiring music industry entrepreneurs.
Other Services
(LE) is a lifestyle and entertainment agency
owned
and operated by Entertainment Strategist Jessica Lemmon. LE is an open agency supported by a global ecosystem of top experiential professionals around the world. LE clients and partners include corporations, brands, agencies, talent, non-profit organizations, venues, and sports associations. We deliver music, entertainment, and lifestyle programs through a human-centric driven approach."
If you would like your business added to this directory please email us at soundgirls@soundgirls.org