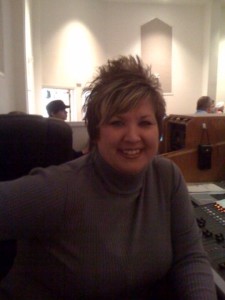 Beckie Campbell is the owner of B4MediaProduction, a growing production company, supplying anything from small corporate set-ups and medium to large concert system set-ups. Being versatile, Beckie also works as an independent contractor to several companies around the US. Beckie's experience  in the audio field is comprehensive, having the ability to work as Production Management, FoH/Monitors, and as a PA/System or monitor tech.
B4MediaProduction works with an impressive list of regular clients including the City of Orlando, PennellChing Development (Corporate events), Hibiscus Festival/New Year's Eve Bash/Freedom Fest(Florida Festivals) and Next Level Productions and Promotions (Concerts and Festivals).
Raised in McMillan, Michigan, Beckie's interest in music started when she was a kid. She remembers locking herself in her uncle's jeep and listening to Three Dog Night on an 8 track as loud as she could. She would close her eyes and visualize being on stage with them. She was just five years old! She would also sit in the living room with her ear up to her dad's stereo listening to old Willie Nelson and Waylon Jennings records until she could pick out every instrument and sound. Her aunt and uncles would go to concerts all the time and bring her back heaps of concert swag. Beckie remembers the feeling of wearing a new REO Speedwagon shirt, and jamming out to Tina Turner on her Walkman, all the while dreaming of being backstage with them.
When Beckie turned 18, she started working at a radio station doing on-air concert announcements and interviews with artists at festivals. This experience showed her another side to the business, and all she could think of was that she couldn't wait to run sound. Beckie attended every concert event she could between the ages of 18-25. After several years of this, Beckie returned to school with the aim of getting a degree in live sound engineering. Beckie attended Full Sail University graduating in 2001 with a degree in Show Production. After graduation, she interned as a tech in a Mega Church in Orlando, and six months later they asked her if she would be interested in becoming their Technical Director. Beckie took that role on full-time and continued to freelance around Orlando. Eventually, Beckie moved beachside to Florida to run FOH for another church.
Since starting B4MediaProduction, she has worked all over the United States as a Monitor Engineer, FOH Engineer, Stage Manager, and Production Manager. She is in a position now where she is called weekly asking if she can fill in for others on their tours, as well as for festival work and corporate gigs. B4MediaProduction have a mix of systems available from small QSC K systems and JBL Eon systems for the corporate gigs and a D.A.S. Aero 8 line array for middle-of-the-road stuff. The business is continuously building its inventory and has its sights set on either L-Acoustics or a d&b rig for the next purchase. Beckie says these are her favorite PA's to mix on.
When touring, she loves the fact that she gets to play with many different pieces of gear. She has many favorites depending on the gig and budget. For a console it would have to be Midas Pro series, Microphones: Shure ULXD series for vocals with Neumann KMS105 capsules or SM68, saying her new favorite all-around application mic is Heil Pr 30, & PR 31BW. d&b, L-Acoustics, or Meyer rigs are the favorites for cabs. Beckie still has an old-school Lexicon PCM90 verb and says she loves it so much – it will be with her till she dies!
Beckie is known for her experience and her ability to step into many roles. She has been in the live sound arena for the past 16 years and has an impressive resume that showcases her versatility within the industry. In addition to providing systems and working as both FOH and Monitor Engineer, Beckie works as a production and stage manager. Her list of clients is extensive; from Amy Grant, Nicole Nordeman, Ellie Holcomb, The City of Orlando Parks and Recreation, Blue Mountain Brandon Heath Tour, and numerous local events and festivals.
Her advice if you are looking at becoming a FOH or Monitor Engineer is that it helps to know your microphones, DI's, and mic techniques. If becoming a Production Manager is your thing, then communication skills go a long, long way in this job. Learning proper ways to communicate with different personalities and learning to actively listen and ask questions is essential.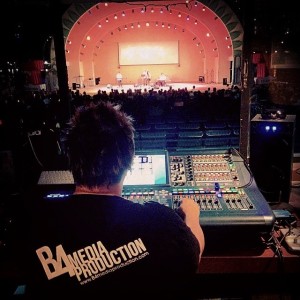 She loves seeing new places and meeting new people, but she says "my favorite thing is about 1 minute before the show when the house lights are going dark and you can feel the anticipation in the air from the crowd and then when the first sound hits and everyone goes nuts. "Nothing in the world like that feeling"!  Her least favorite things are cold showers at festivals and people with bad attitudes saying "Everyone has a bad day now and again, but if this is not in your blood or your passion and it's just a job to you it will quickly weigh on you and everyone you're around".  
When on tour her favorite day off activity is going anywhere there is water (swimming, kayaking, hiking, sitting by a river or ocean, etc.) She likes to visit places she has never been to and have little adventures and try new foods. She also enjoys the occasional peace and quiet once in a place she has never been to before. If a day off is near family one of her favorite things is to visit nieces and nephews.  Or just a day with Netflix, a bag of chips, and an ice-cold beer.
During her career, she has faced her share of obstacles – while just doing her job. She tells me she has run into a few guys (mostly old school ones) that refuse to let her do things based on the fact that she is a woman. Beckie hears the little comments here and there and finds that at times, they have treated her like a clueless child. For example: being on the ramp hearing comments like "hey this is super heavy and you shouldn't be here", or, "do you even know how to run sound?" "Is there a manager or someone who knows what they're doing here?" Over the years Beckie has learned to deal with these issues as they arise with pure grit and determination and when they see that she doesn't just give up and walk away, they realize that she CAN handle anything just like a guy and accept her into the pack with open arms.
Beckie shares some good advice about gaining respect from your peers saying "I tend to show what I can do and not run my mouth about it. I have run into the occasional jerk that is just old school in the way they think, and there is nothing I can do to change that. I have found more often than not that even the guys who don't think I can do it to start with, watch and see and notice that I can and then they too come around. Even the guy who asked me "Is there a manager or someone who knows what they're doing here?" came back to me after the show and apologized profusely for thinking I wasn't aware of what I was doing and said "I am sorry for not giving you the chance you deserve, you work harder than most guys I have worked with and you really know your stuff"
Being professional and friendly goes a long way. Beckie says that as a female in this industry it can be hard to break into work but by keeping your head in the game, networking and making contacts, and generally being a nice person that you will never lack for work. Being pleasant and communicating properly without being a jerk, or having her defenses up, helps toward being treated as an equal member of the team. There are always exceptions to this rule, but by following her own advice, Beckie is still working and making it in this industry saying your character will take you much further than your mouth.
The majority of the people Beckie has dealt with are at first a little hesitant about a female in charge of their event, but they quickly realize Beckie knows her stuff and does the job with excellence. She then becomes their go-to person for events and has a steadily growing list of returning clients.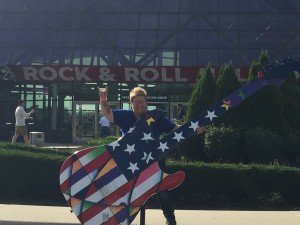 Beckie has great advice for other women and young women wishing to enter the field. She says "Stick to your guns, remind yourself that there are others like you who have been doing this a long time and that you too can accomplish anything you set your mind to. Be responsible, if you mess up – you mess up, no one is perfect all the time. Stay humble, not one of us knows it all, and it's ok to ask someone. Stay close to some seasoned professionals and ask lots of questions and take their advice. Above all never think you have arrived. You'll always have something to learn. Our business is growing and advancing all the time with new gear and new ways to do things – continue to learn!"
Up until July this year, Beckie also taught part-time at Full Sail University. She remembers having a class of 12 students (both guys and girls) and asked them if they were hoping to tour and be on the road. Beckie says she was excited when 8 of the class raised their hands and 6 of those were women. She left Full Sail on a friendly note and has a great relationship with them which means she can reach out to the teachers to help fill in some intern needs. Beckie hires some of the students for events she does locally so that they can gain more exposure. Beckie is currently training a young woman, taking her on a job to Ohio. Beckie says "We are making a difference in the industry and I am grateful for those who have paved the way in our industry. We SoundGirls ROCK!"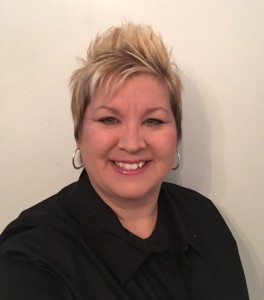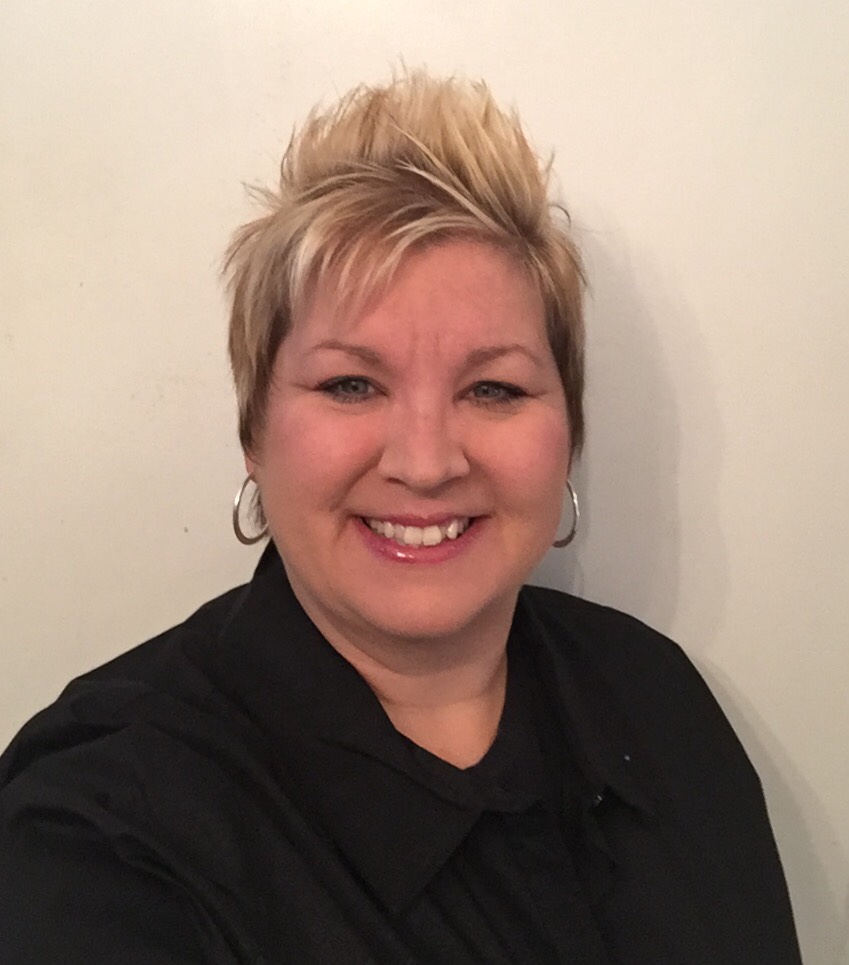 Her long-term goals are to continue growing her production company and staff to give the next generation more opportunities to tour and do gigs. She would like to develop successful, affordable training camps/sessions for church production technicians to teach them the proper way to do things. One day Beckie will purchase a beach home, find a hot single sugar daddy and (gasp) retire with a beachside bar/live music venue and bartend in her old age.
Last words from Beckie are that she loves SoundGirls.Org and the opportunity it's providing for young women to feel accepted and encouraged in this business as well as intern and learn. When Beckie started out, she was not aware of other women working in the industry. She knew there must be other women somewhere, but she never saw any or worked with any.  The first woman she ever met was in the '80s, and she was the drummer's girlfriend who happened to tech with the band. When Beckie attended Full Sail, she was the only girl in the class.
Beckie is passionate about encouraging others and helping to be part of a growing community that strives to educate and help each other become better at what we do and says she will see you on the road!
2019 Update from Beckie:
"I am currently out on the road as the FOH engineer for the Indigo Girls, I have been incredibly blessed to be able to tour with such an accomplished team of people and to be welcomed into their camp. They are absolutely amazing and so talented. I love that after all these years they are still so down to earth, but professionals. It's a great team of people and I am honored to work alongside of them all. I am running a Digico SD10 and Waves server (both new toys for me) so it has been challenging and rewarding at the same time.
I am about to step into a full season of corporate gigs with my company, B4Media Production. We will be all over from Dallas to Manhattan to Naples and Orlando, FL. in September. I am advancing these shows and building them now while out on the road with IG. So it has been a fun summer so far, and busy season is about to start. I am looking forward to what the road holds when busy season in Florida is over and I am currently looking for the next tour I can join when that time comes. I love to tour and be out there, but also love to train and build our business at home, so being able to do both this year successfully has been a super huge deal and very rewarding. I am still training church tech teams and doing SoundGirls expos and meet-ups when I am home. All things I love to do! I even got some beach time with the nieces and nephews this summer, and I am currently sitting by the pool with an ice-cold beverage while writing this, so all in all, life ain't bad."
---

Profile by: Toni Venditti
Toni Venditti is the director of G.V. Productions that provides PA and Lighting equipment and is based in Sydney, Australia. She also is a senior industry writer for the CX Network and a contributor to SoundGirls.Org. Toni has worked in audio and lighting for over 25 years.