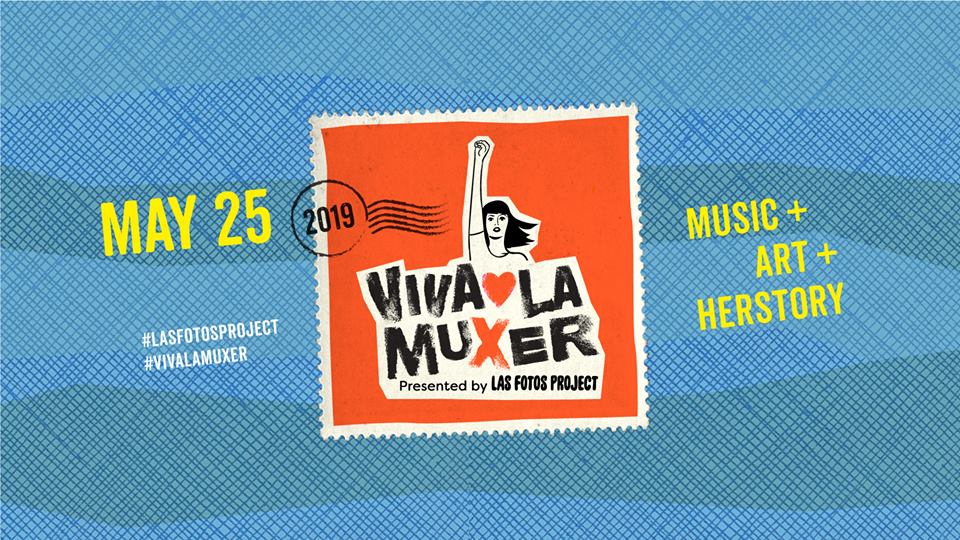 Viva La Muxer annual benefit event at Plaza de la Raza on May 25th is seeking SoundGirls Members to Volunteer.  This is a great event and a great way to get work experience.  If you are interested in volunteering please apply here
Positions include
Stage Manager
Talent Liasion
FOH/Board Op.
Backline Tech
Entertainment PA 1, 2 & 3
A1, A2
Call times are 12 pm to 11 pm, all volunteers will be provided meals.
About Viva La Muxer
Viva La Muxer is Las Fotos Project's annual fundraising benefit that celebrates and uplifts women-identified artists, entrepreneurs, and changemakers from across Los Angeles. The 5th annual arts and music benefit event features live performances, 100+ curated arts exhibits, family-friendly workshops, resource booths, food and drinks, dancing, networking, and more!
100% of Viva La Muxer proceeds will support Las Fotos Project programs, a nonprofit organization and brave space where teenage girls gather to collaborate, learn, and be inspired through photography
2019 THEME: MIGRANT MAMAS
This year's theme, Migrant Mamas, is an ode to all women who have transcended geographic and generational borders in order to lay the groundwork for future generations. This event will be dedicated to elevating the migration stories of the women who move us to dream big, take risks and to lead with love. ⠀
⠀
We celebrate their stories as "migrant" stories, because their journeys are not static. The influence they have on the people they touch are continually flowing between the lands they call home. Their individual contributions create widespread economic, cultural and political impacts. ⠀
⠀
We honor them as "mamas", not only as biological mothers but as spiritual ones as well. They are women who have nurtured new lives, provided spaces for healing and cultivated the growth of new generations. We reach for their wise words, the smells from their kitchens, the sounds of their songs and the inspiration from their stories.