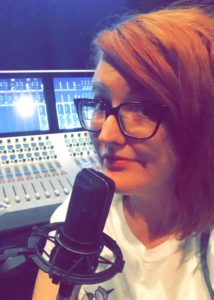 As with most of us working in entertainment, I've had (and still have) many different jobs in my career. At this moment, I teach video & audio production at the university level, and I freelance at the Orlando Repertory Theatre as a sound technician for events. In the past, I have worked in film, television, theatre, corporate events, theme parks, and science centers. The plan for this blog is to share my experiences and research with a broad audience as we advance through 2019 with new technology, media, and ideas.
"As with anything in life, you get out what you put in."
Many of my jobs in theatre included working with YA kids doing theatre, showing them how to run sound cues and basic mic settings. I helped run workshops in college for fellow film students to help get better audio. My teaching career officially began five years ago when I was fed up with the freelance struggle. The university where I work is year-round, which brings its own set of challenges for both the faculty and students. As an accelerated program, we teach one class each month and then rinse & repeat.
I've lived in central Florida for over a decade, so I've already heard it all about students who graduate from the program. Personally, I genuinely believe in my program and the content we teach. As with anything in life, you get out what you put into your experiences. Where you went to school doesn't matter, what counts is what you were able to absorb and put into practice. A couple of times a year I will have a student question my background, how could I possibly know audio production/recording without having attended this school? My patience is tested, and I remind myself that many people do not research a damn thing before making a decision. There are many, many places that teach audio and most of us learn things on the job anyway.
My colleagues are a mix of FS and traditional college grads from all over the country. However, I am one of two women in our faculty of over 30 teachers. Both of us have backgrounds in theatre, and we are both named Susan. The female perspective is severely lacking in the department, so I do my best to represent and volunteer for as much as possible. At graduation, I am the only woman standing up on stage, and I make a point to be there. The university does attract some women, but most months are predominately male. There's nothing wrong with this; it's just an observation.
SoundGirls has allowed me to participate in more community events, the best one this year was with Girls Rock, an organization in St. Petersburg, FL that promotes teaching music to young girls. The Orlando SoundGirls went down to represent female involvement on the tech side, as many young people do not even know this career exists.
My hope for the future of women is more representation in general, not just in this industry but in life in general. We are your mothers and sisters, teachers, doctors, engineers, wives, and fellow humans. I joined SoundGirls to support women in my community and to be a mentor to those who need one. Here's to the new year, SoundGirls.
---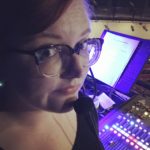 Susan Williams is an educator in Winter Park, FL for a creativity and technology-focused university. Previously she was a local theatre technician and independent micro-budget film producer. She received her Bachelor of Arts degree in Theatre with a minor in Cinema Studies from the University of Central Florida. Susan has spent her career working for various theatres around the country, including the Orlando Repertory Theatre, The Garden Theatre, and the Lake Tahoe Shakespeare Festival. She has also worked as a digital projectionist for the Florida Film Festival. In addition to theatre, she has produced an award-winning short film, "Séance." In 2014, Susan produced her first feature-length horror film, "Interior," which has won many festival awards, including Best Horror Feature Film at Shriekfest 2015, Best Sound Design, NYC Horror Film Festival 2015, and Audience Award for the Knoxville Horror Film Festival 2015. Susan is an active member of the Orlando chapter of SoundGirls.