Through the BBC New Creatives scheme, I was kindly sent some audio equipment to create my audio piece. As a recent graduate of student radio, my only technical knowledge was an old Alice Board, Adobe Audition for editing, Myriad software for song selection, and the microphones that have been in the studio for many years. I used to record out of studio interviews on my phone using a random voice record app.
Now I have a PCM-D100 device to record with and some DTx – 910 Stereo-Headphones. Plus, an accessory kit with a handle and a windjammer. I feel quite the part! I have the basics down. Getting to know how to use the equipment was a lot of trial and error. The most challenging thing is not picking up the noise of me holding the audio device, whether that was holding the handle or the device itself. I think I prefer using the handle. The device is also quite tricky to transport; it is bigger than the other on the go equipment I have used before.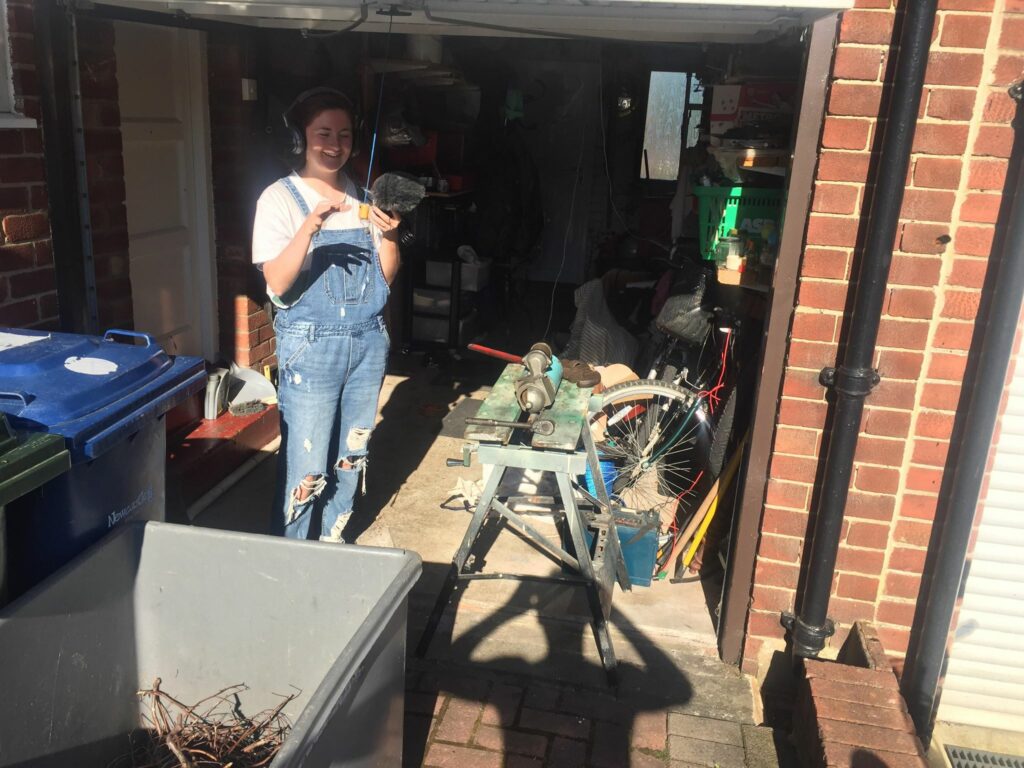 I have used it around the house a lot; in the garden, kitchen, and garage picking up sound bites including family conversations as well as sounds of nature such as birds in the garden, natural suburban sounds such as lawnmower noises, cars passing, and planes overhead. I have also been recording household sounds, including dripping taps, doors opening, and closing and footsteps.
These experimental sound recordings have helped me best learn how to use the device; what settings to have it on, how far away or close to hold it to certain people and objects. I have then transferred the audio track into Reaper – another new aspect to my sound learning. I was very set in my ways with Adobe Audition and struggled to find my way around Reaper at first. I am getting better each time I edit and quicker, which I guess is natural with this trial and error method of sound recording.
I am yet to conduct any formal interviews or go into public with the device, mainly because I know it was quite expensive! But also, because I know, it would draw attention and I'm not quite sure what my long term aims with the device are. In the short term, I am making a short audio piece for BBC New Creatives, which could lead to being developed further, but at the moment is very much in the experimental pitching, trial, and error, change and development stages.
I would love to know if anyone else has this device? Do you like using it? Are there any tips and tricks I should know about? There are probably so many features on it I haven't even discovered yet. My preferred recording and editing style at the moment is very natural, authentic, and organic with no music added over, just people's voices and natural background noises. I like podcasts that are only voices and not lots of editing with music overlaid, and many sound effects are thrown in. I find I listen longer, relate more, and feel more engaged and engrossed in the content when it is voice only.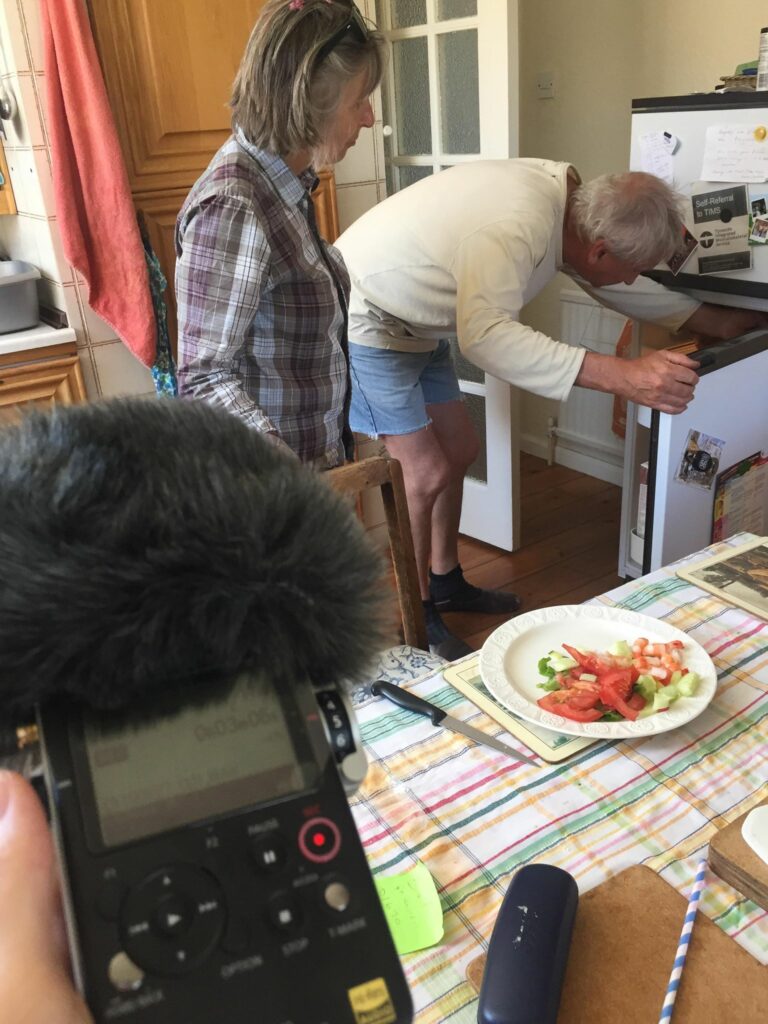 I am spending the rest of today recording with friends and housemates, so for the first time may have more of an interview set-up, but again I want it to be very relaxed and casual so that the conversation remains natural and unforced. Overall, this device has been a significant step in the right direction for becoming a more proficient audio producer, I think. It is very different from my knowledge of student radio technology and more complicated than an iPhone, but it is easy enough to grasp that I don't feel overwhelmed or confused by it. I hope to use it for many more years in the future to produce whatever content I choose to explore and experiment with!
---
WHERE ELSE TO FIND ME:
Tri-lingual radio show (Sobremesa)
---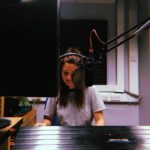 Alexandra McLeod: Alexandra is a recent graduate from the University of Exeter with a degree in BA Geography and Sustainability with Advanced Proficiency in French and Spanish with Study Abroad. Yes, its a lot! However, her main passion throughout university was her role as 'Head of Station Sound' for XpressionFM (student radio) where she created unique events and promotional material for the station. She hosted a weekly tri-lingual radio show and continues to host a comedy/poetry podcast. She has had experience working at BBC Devon, Cornwall and Newcastle as well as PhonicFM (Exeter).