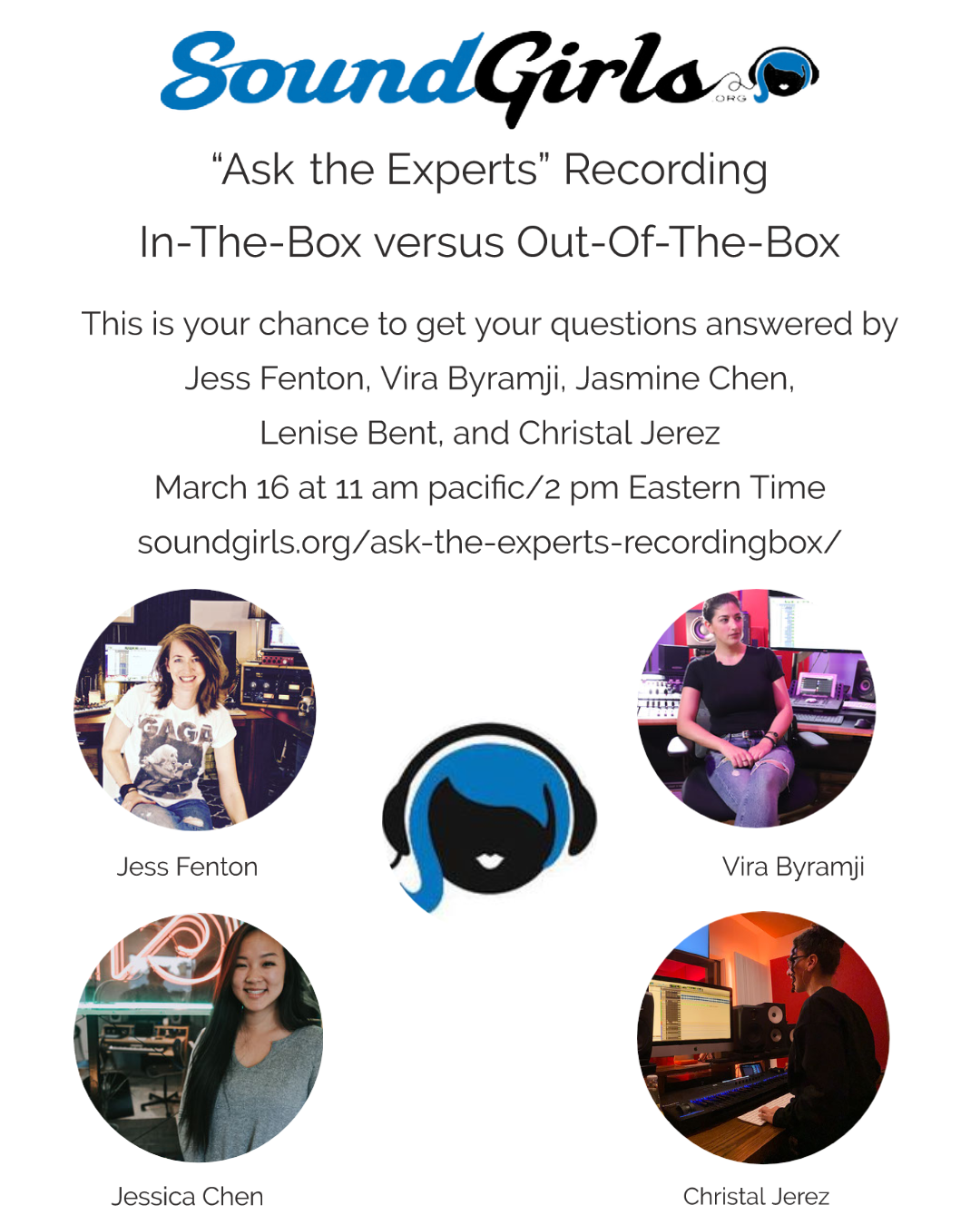 Ask the Experts Recording – In-The-Box versus Out-Of-The-Box
In-The-Box versus Out-Of-The-Box
Join us for a webinar on recording and the pros and cons of mixing in the box or out of the box. This webinar will focus on both ways of recording and discuss the pros and cons of each. This is not a debate on what sounds better or is better.
This is your chance to get your questions answered by Jess Fenton, Vira Byramji, Jasmine Chen, Lenise Bent, and Christal Jerez
March 16 at 11 am PST/2 pm EST
Moderated By Jess Fenton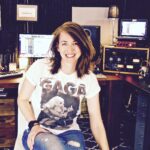 Jess Fenton is a Producer/Audio/Mix Engineer based out of Brooklyn, NY specializing in music and podcast productions.  She is the creator of Proof In Music, a video series showcasing women working in music production who deserve to be seen but are often overlooked. PROOFINMUSIC.COM 
Panelists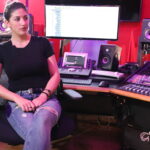 Vira Byramji is an audio engineer specializing in studio recording and mixing. Vira's entrance into the industry was through the legendary Electric Lady Studios in Greenwich Village, where she was the assistant manager and a staff engineer. There she worked with major labels and high-profile clients such as Patti Smith, U2, Lana Del Rey, Sara Bareilles and HBO to name a few. As an engineer and assistant studio manager, Vira gained a range of experience from the back end of the music business to the creative and technical workings of running sessions. Ultimately, these two full-time roles drove her to pursue opportunities as a freelance engineer. After leaving Electric Lady, she began working with LA-based producer Jonathan Wilson. With him, she traveled to Haiti and there worked with Jackson Browne, to LA for Father John Misty's Pure Comedy album, and engineered remote sessions for Roger Waters and Lucius at the start of their world tour. She has also kept herself busy in New York with local artists like Maya Hawke, Emma Caymares, producer/songwriter Jesse Harris, producer Thomas Bartlett and Tamar-Kali (composer of Mud Bound and Come Sunday soundtracks). https://www.virabyramji.com/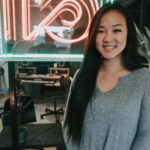 Jasmine Chen is a GRAMMY-nominated audio engineer and vocal producer based in Los Angeles, CA. After graduating from the University of Texas at Austin, she moved back to Los Angeles and began interning at Forecast Recordings while working at IO Music Academy as their Partnerships & Studio Manager. During that time, she also freelanced as a production sound mixer & boom operator on film sets and helped sound design products for music software and studio furniture company, Output. From IO Music Academy, Jasmine was brought in as an intern for Heavy Duty Studios, where she honed her skills as a recording engineer and now holds the position as their house engineer and studio manager. Jasmine has worked on projects for Allie X, Berhana, Cass McCombs, Clairo, Conan Gray, Dove Cameron, HAIM, Jarina DeMarco, Johan Lenox, Jonah Mutono, Kaleena Zanders, Kelly Clarkson, Killy, Love Mansuy, Madame Gandhi, Snoop Dogg, Steve Jablonsky (film scores), and more. Jasmine on SOUNDCLOUD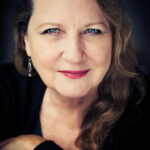 Lenise Bent is one of the first women audio engineers & honed her skills on many iconic records including "Aja" by Steely Dan and "Breakfast in America" by Supertramp. She is the first woman engineer to receive a platinum album for Blondie's "AutoAmerican" album which includes "The Tide is High" and the very first hit rap song with music, "Rapture".
Lenise is also a post-production audio professional, specializing in recording and editing foley sound effects for many films and animated series and has traveled the world for Dreamworks supervising the foreign dialogue recording and producing the vocals for such
animated features as "Shrek", "Spirit: Stallion of the Cimmaron" and "Shrek 2". She also archives and repairs audio, instructs and consults for singer/songwriters.
Lenise is a long-standing member of the Audio Engineering Society, the Producers & Engineers Wing of the Recording Academy and a voting member of NARAS. She is also a proud member SoundGirls, Women's Audio Mission (WAM), Women in Music, the prestigious Hollywood Sapphire Group, The Blues Foundation, IASA (International Association of Sound Archivists) and ARSC (Assoc. of Recorded Sound Collectors). Though mostly working in digital recording formats, Lenise recently produced and engineered an all-analog recording with blues/rock/Indy band Primal Kings, recording to 2" tape, mixing to 1⁄2" and cut to vinyl from tape, all analog and completely out of the box.
To know more about Lenise Bent go to her website at www.lenisebent.com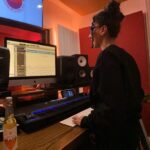 Christal Jerez is an audio engineer with experience recording, mixing and mastering music. After studying audio production at American University for her undergrad and New York University for her graduate studies, she started working professionally at Platinum Sound Recording Studios in NYC. After 4 years, she moved on to work as Alex Tumay's mix assistant at Do What Sounds Good Studios in Chelsea where she was able to work on records for PARTYNEXTDOOR, dvsn, Gunna, and more. Christal is currently working out of Los Angeles. www.christalssoniclab.com/