I've been wanting to say this for a long time: nobody needs to know everything!
Since I joined the world of live sound, in 2003, I have seen many technicians feeling bad at the end of a job because they should have done one or another task better among the many that were assigned to them, or because they were fired for not fulfilling the requirements.
This discomfort is even more common in female technicians because more is demanded of them: When something goes wrong, inevitably someone will put the blame on gender.
No, it's not your fault.
It is established here in Brazil (God knows why), that a good technician or audio engineer is the one who does everything. There´s a veiled expectation that the band´s engineer will unload the truck, set up equipment on stage, line up the PA and monitor systems, play a quick jam as Roadie, will make line check (sometimes PA and monitors from the same console), mix during the show and, if any equipment is broken, become a super-electronic technician and fix it.
What often happens is that after about 12 hours of this marathon, in which you didn´t eat properly or even sit down, it's show time. By then we´re so tired that we can´t always do a good show. In the end, the purpose of the exercise is lost.
We know that some positions or functions within a live production have their specifics and require different skills; such as wireless systems, sound system alignment and audio mixing. So, wouldn't it be ideal if each person gets to work on things they do best?
I realize that there´s a change in this direction, here in Brazil. Some technicians have been specializing in some of the many audio skills. But there´s still resistance from the labor market, especially in live audio, in understanding this change.
Equipment rental companies don´t invest in know-how. It´s economically more interesting to have fewer people to do everything, even though the quality is being reduced considerably. And because many producers simply ignore any technical concept, they copy that format expecting, not to mention demanding, excellence at low cost. I think all producers should be reading this.
The technicians, also, often sabotage themselves. They treat people who do one thing very well with disdain. They call those who study and refine their skills arrogant. They accept the work of three people for just one fee. Full of themselves, they praise manual work and exalt the famous "Brazilian way". All these behaviors reinforce the false idea that audio is an easy thing that anyone is  able to do.
Old thoughts need to be recycled. Time moves forward, and technology and knowledge are there to help us. You don´t even need to know everything. You don´t need to do everything any which way. Be the best at the things that you do well.
If you don´t want to get your hands dirty or be, as we say in Brazil – a "grease" worker, then don´t do it. Or do it if you want to do it. Be who you want to be – there's nothing wrong with that.
---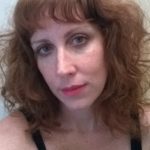 Maria Rosa Lopes – A singer and sound engineer, she has been working in the live sound industry for the past 15 years. She has worked as recording assistant for Osesp (São Paulo Symphonic Orchestra), joined the technical team at Pina Bausch Brazilian tour, and worked at some music festivals as a PA and monitor engineer. Rosa graduated in music and has studied audio too. Now, she teaches music and works as a sound designer and audio engineer for theatre and live shows.