Voice Recording and Spatial Audio as Tools for Empowerment
I am a Brazilian SoundGirl from Rio de Janeiro that moved to Berlin, Germany, in 2013 to study and work. During my first year in this new city, I started to feel alone and disconnected, like I was watching life passing by through a window: I was there, but I was outside. I would like to share here some of my experiences with you, and explain how I used audio as a tool for empowerment, while dealing with my own feelings of alienation. I believe that many of us have gone or are going, through similar experiences. I hope I can bring a bit of encouragement, as well as proposing another point of view on the using our knowledge as a weapon to overcome challenges.
In facing my feelings of disconnection, I found comfort in technology. I started to exchange voice messages with a close friend that was also living abroad. Speaking on the cellphone in my mother-tongue, while wandering through the streets of Berlin, helped me feel I was no longer an outsider. I was somehow functioning in that society. The streets were mine, as I walked through them. I was re-appropriating that place and contributing to its soundscape, by bringing my private discourse into the public space.
During this process, I noticed that I enjoyed playing back my recordings. I could listen to what I just said through a new perspective, and this was helping me reorganise my thoughts. I started to experiment with that, but without sending my recorded messages to anyone. In other words, I decided to talk to myself through the phone, and listen back to what I just said. This turned out to function as a fun (and reflective) practice, that I had developed spontaneously to deal with my issues of feeling disconnected.
This whole experience led me to develop a method for artistic research in the Masters in Sound Studies, at the University of the Arts (Universität der Künste) in Berlin. Through this method I researched my own sense of self, while feeling "I don't belong" – either to a place, to a group of people, or to both at the same time. This work culminated with the creation of an immersive installation, which I called 'This Alienness and Me'.
I would like to talk a bit about this process, both technically and conceptually. The research project was initiated in December 2015 and lasted until February 2017. The installation was exhibited on 7th February 2017 at the Wave Field Synthesis Studio, at the UDK.
In the installation, I used spatial audio to juxtapose my personal voice recordings, made with a cellphone. The process of composing the sound for my installation was executed by using object-oriented audio. Through a Wave Field Synthesis system (WFS), I was able to position sound objects and organise them spatially, around different parts of the studio. According to Brandenburg, Brix & Sporer (2009):
"Wave Field Synthesis is a method to recreate an accurate replication of a sound field using the theory of waves and of the generation of wave fronts…WFS controlled loudspeaker arrays reproduce wave fields that originate from any combination of (virtual) sound sources like an acoustic hologram. When driven properly, the system recreates wave fronts approaching perfect temporal, spectral and spatial properties throughout the listening room." (p.1)
I will explain later how and why I used low-quality recordings in a high-end technology system, as well as talk about my experience with composition and mixing in the WFS. At the same time, I would also like to open a dialogue concerning the sense of self and female discourses. I believe, that through the use of our knowledge, we are able to shift perspectives on how we see ourselves and how we are seen by others.
Inspiration
The main problem I have faced in the few last years is to realise that the way I perceived myself – and what I understood as my identity – was different and disconnected from the 'images' of myself that I perceived through the eyes of others. I felt for example, that my personal history was not important (or almost worthless) to the new people I met. Conversely, the categories I would be put in as a first impression – woman, foreign, chubby – seemed to be overestimated. Another example concerns my auditory reality. My efforts to communicate were aggravating those feelings. I heard myself talking imperfectly in two different languages, neither my mother tongue: English and German. The situation was complex because it was surrounded by different issues related to self, identity, perceiving others, listening, talking, language, speech, communication, different kinds and degrees of relationships, and new and strange environments.
I had started to find some comfort in speaking on the cellphone – in my mother tongue – while wandering through the streets of Berlin. I felt empowered, as if I had a secret weapon to deal with my problems. During the 2014 I suggested to a friend, Fernanda Sa Dias, that we exchange mobile voice messages as an act of mutual comfort and 'free self-analysis'. Fernanda is also from Brazil, and was living in Bremen. We would record ourselves talking about our lives, experiences, insights, feelings, and send these recordings to each other. Further, we listened to each other, not specifically giving advice, but commented freely and gave emotional support if necessary; and we listened to our own voice messages. This was an agreement that we made as friends, to see if this could help us emotionally.
The writer and theorist Gloria Anzaldúa (1980), in her essay 'Speaking in tongues: a letter to third world women writers', writes "our speech, too, is inaudible. We speak in tongues like the outcast and the insane" and calls on third-world women writers to speak up: "Because white eyes do not want to know us, they do not bother to learn our language, the language which reflects us, our culture, our spirit" (p.165). For Lydia French (2014), professor of English and director of Mexican-American/Latino Studies at Houston Community College-Central, Anzaldúa brings attention to "social invisibility and inaudibility for [those women]" (p.3). For her, Anzaldúa is emphasising "how some in positions of power implicitly 'close their ears' to the voices of women of colour, voices frequently cast as unmeaning noise" (p.3).
Additionally, while analysing Bose's noise-cancelling headphones, Mack Hagood (2011), researcher in digital media, sound technologies and popular music, discusses how mobile technology can act in favour of objectifying the sound of women's voices into noise. According to Hagood, "voices – particularly women's and children's voices – are referenced in reviews [of Bose's noise-cancelling headphones] almost as often as the sound of the jet engine [of the airplane]" (p.584). For the noise-cancelling headphone buyer, there is no difference between the noise sources: all of them are unwanted and unpleasant noise. Hagood takes into account both Bose's commercials and the users' reviews on the product. According to him, in male-written newspaper pieces, women voices are perceived as "emotional, distracting, and annoying – generally too young, feminine, and irrational to silence themselves" (p.584).
Inspired by my experience with mobile voice messages, I decided to explore this 'talking out loud to myself on the phone while feeling alienated' as part of my research. At the same time, I aimed to reconceptualize the sound of my voice into the soundscape of an immersive environment, which would function as a medium for communicating the results of my research to others.
Recording, Composing & Mixing
During the time of my research, I produced a total of 24 recordings with my cellphone. In all of them I'm describing my feelings of alienation in different conditions: different places, different times of the day, either moving through the city, sitting somewhere or laying down on my bed. Later, I used those recordings in my immersive environment, by further mixing them using the WFS.
Through the Wave Field Synthesis System, I was able to position sound objects and organise them spatially around different parts of the studio. To begin with, twelve different recordings were being played. The use of object-oriented audio allowed me to find a space in the room for each sound source. I mixed the audio by spreading the sound sources around the space, and focusing both on the  macro and micro level simultaneously. It means that I should be able to produce an 'acceptable cacophony', where sound objects superpose each other, but have also their own space inside the room. Sounds happening in the micro environments should be more or less independent from each other, by telling different stories in different places of the room, at different moments. At the same time, the macro environment should still be reasonably perceived as a whole system.
During the compositional process I was able to hear myself speaking about my feelings of alienation and play with volume automation. I increased the volume in the moments where I felt I was saying something important and decreased the volume of the recordings where I was saying something not so relevant. This helped me guide the listener into the 'acceptable cacophony' mentioned above. Although the listener, most of the time, had the feeling they could choose what they heard inside the installation, those choices were limited through my mix. I guided the listener through my intimate thoughts, by choosing carefully what moments I would  like to raise more awareness of.
Next, I included some voice recordings I made while reading written descriptions of my feelings. These were also recorded with a cellphone but, instead of walking through the streets, I was on my bed, in my room. Spatially, the sound of those recordings weren't fixed in the studio room, as I worked circularly with the localization of these sound objects. I felt that the circular movement was providing a clearer way of continuing to 'tell the story', without drawing the visitor's attention to the technology and equipment.
The composition needed to be so that the visitor could choose what and how they wanted to listen. They could also choose to listen to the environment by focusing more on sound quality, colours and movement, and less on spoken words. The idea was that the visitor should be free to make those choices. The audio was played in a loop and the visitor could move inside and outside the room at any time.
"If it is only through the other that we know who we are, then interacting with others is always a presentation and renegotiation of the self…" (Hagood, 2011, p.578)
Conceptually, and following Hagood, the idea was that the visitor would need to reassess themselves over and over, either by interacting with the installation – and, in consequence,  being confronted with my voice and my words – or with other visitors inside the installation. Every time they made a decision to move inside the room, stay, leave, or even of changing their awareness from some mode of listening to another, they were responsible for how and to what they listened, as well as for which images of themselves emerged while inside the installation.
Additionally, a dialog between private and public was taking place. On a macro level, the cacophony produced through the superposition of my recordings was inspired by the cacophony present in urban spaces. Depending on the visitors' interactions (either through movement or shifting auditory awareness), this was slowly intercalated with the private: the intimacy of my personal recordings happening in the micro environments. Temporally, the composition also slowly changes from the macro level, to the micro, more interiorised level, when the recordings made in the streets stop, and the audio I recorded on my bed start to play. Visually, I decided to include some personal objects in the room: carpets, lights, a cushion. The contrast between my personal objects and the studio room was also contributing to this dialog, by bringing my private world into the university's studio.
In the installation, the lights are spread out around the carpets and one chair is positioned in the middle of the room, while seven other chairs are positioned in the circle peripherally, facing the chair in the middle. On the chair, the visitors found glasses with a tag that said "Try Me". Each chair brought the visitor to a particular perspective and a new approach to the environment. The glasses had mirrors that pointed to the floor. If the visitor chose to sit on the chair and put on the glasses, they could see themself seated, while the lights made interesting reflections back to their eyes. If they decided to walk around and/or sit on one the peripheral chairs, then according to their own perception, awareness and movement inside the room, they were able to interact with the space in different ways.
Binaural version of the audio – Listen with headphones and close your eyes for a deeper immersive effect:
Video documentation of the installation:
Final Thoughts
Anzaldúa (1980), facing an imposed silence, calls women to speak up. She speaks up through writing. She is compelled to write, "[b]ecause the writing saves [her] from this complacency [she] fear[s]. Because [she] ha[s] no choice. Because [she] must keep the spirit of [her] revolt and [her]self alive" (pp.168-169).
Facing my feeling of alienation, I also decided to speak up. I spoke, recorded, and turned each narration into a sound object inside the studio room. I layered, organised spatially, and played back all tracks containing my voice. My secret weapon to deal with my issues of disconnection was being upgraded into a new level.
I talked about my feelings on the cellphone, while wandering through the streets of Berlin, or while in the comfort of my room. I brought my low-quality intimate recordings to the public through the use of hi-end technology. The mixing possibilities provided by the WFS enabled me to create a sound piece in which my cellphone recordings were reconceptualized into high quality audio processing. Through this work, I could resignify the noises of my alienation into speech, by juxtaposing discourses and reshaping them into the soundscape of my created environment.
In the end, it was not only about myself. I hope to encourage Sound Girls into using their knowledge to feel empowered and motivated to speak up, reclaim acoustic space and reconceptualize their own notions of self.
References:
Anzaldúa, G., 1980. Speaking in tongues: a letter to third world women writers, in: Moraga, C., Anzaldúa, G. (Eds.), This Bridge Called My Back: Writings by Radical Women of Color. Persephone Press, Watertown, MA, pp. 165–175.
Brandenburg, K., Brix, S., Sporer, T., 2004. Wave Field Synthesis: From research to applications. Presented at the 12th European Signal Processing Conference, IEEE, Ilmenau, Germany.
French, L., 2014. Chican@ Literature of Differential Listening. Interference. [WWW Document], URL http://www.interferencejournal.com/articles/sound-methods/chican-literature-of-differential-listening (accessed 4.1.17)
Hagood, M., 2011. Quiet Comfort: Noise, Otherness, and the Mobile Production of Personal Space. American Quarterly 63, pp. 573–589.
I'll be developing and presenting these ideas further at the Symposium Sonic Cyberfeminisms in May 2017, in Lincoln, UK.
---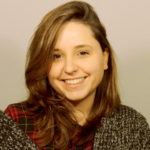 Mariana Bahia is a sound artist and researcher in digital media and audio technology. She is particularly interested in understanding the sense of self through sound recording and audio reproduction. She likes to explore the intersection between hi-end and low-quality technology, from cellphone recordings to spatial audio. Her work is based on composing sound pieces and installations using superposed voice and self-designed instruments. Mariana is a research assistant in immersive audio in the TiME Lab at the Fraunhofer Heinrich-Hertz-Institut and is finishing her Masters in Sound Studies at the University of the Arts (UDK), Berlin. www.marianabahia.com  www.sifonics.com