The environment where we are is essential to have a good quality of life in addition to good work performance, but there is an important issue that we do not take into account, how can we work in a relaxed environment when our work does physically wear us out?
Lack of sleep, poor diet, frequent schedule changes, and mainly stress are fundamental pieces to potentiate the mental and physical fatigue of any human being, which is why I will share some exercises to help counteract mental and physical fatigue.
STRESS, a problem unfortunately very common in today's society and can end up causing serious health problems.
The first thing is to define what is stress? People have an alert system that starts up in situations of stress and can cause different psychic and physical reactions such as increased alertness, muscle tone or heart and respiratory rate. This alert mechanism has an adaptive purpose without which we would not have been able to survive in our evolutionary beginnings and that makes us respond adequately to certain changes or situations of danger. But when this reaction continues over time it becomes a problem because it generates a constant state of alert that ends up being detrimental to our physical and mental health.
What are the situations that cause us stress?
Any type of change, both negative and positive, can cause stress. Some examples may be, situations as diverse as illnesses of our own or those around us, economic problems, the birth or care of a child, having to study or take tests and losses of a loved one; Focusing directly on the pace of work that we have in the entertainment industry, we are faced with highly stressful situations such as schedule changes, constant trips, working under pressure, being away from family and friends, among many others. But the same changes do not affect people equally.
What do I have to do to learn to manage stress?
We must learn to identify the signs that warn us of a possible excess of stress. These signs can be emotional: tiredness, sadness, bad mood, anger, aggressiveness, anxiety, restlessness, nervousness, pessimism or conflicts in relationships with other people. There may also be physical signs of stress: sweat, palpitations, muscle contractures, pain or heartburn, headache, neck or back, and insomnia. If we encounter any of these signals, we must recognize their possible triggers and try to control them before becoming ill. That said it seems very easy, but it is not. You have to make some changes in your habits and ways of thinking, as well as learn the resources and skills to deal with these causes. If you succeed, the effort will be worth it:
Face the problems and don't look the other way.
Analyze the problems calmly, try to solve them and accept that you cannot change them. Have a positive attitude and let yourself be helped by others. Instead of worrying, you should take care of them. Try to see the changes as a challenge, not as a threat. Trust more people. Share your emotions with others. Do not isolate yourself. It is very useful to talk with people who have gone through similar situations. Relativize and recover the sense of humor.
Learn to say NO
It is very important to mark your limits. You don't always have to meet the expectations and wishes of others.
Enjoy every day and take care of yourself. Reserve a time to do some activity that you like (read, watch series or movies, go to the cinema or the theater, listen to music, go out with your friends, go to the countryside, see exhibitions, travel, paint …) and do it without hurry.
Exercise regularly. It is the healthiest way to relieve energy and accumulated tension. Eat and drink in moderation. It may seem that alcohol and food abuse reduce stress, but they actually increase it.
Take breaks at work.
Avoid excess stimulants (such as caffeine, alcohol, etc.) and stop smoking (nicotine is another stimulant and also causes symptoms of stress).
I share some suggestions and exercises to reassure our mind and body that have personally helped me cope with moments of tension, tours and long working hours with very good results.
– Listen to music that reassures you, in my case, I always carry recordings of Bowls that I usually listen to on flights and long journeys.
– The aromas are also great alloys to achieve relaxation along with deep breaths. Currently, you can get vaporizers where you can place natural oils I highly recommend them.
The exercise and stretching work incredibly to remove discomfort from being long-standing or in the same position, backaches, headache, and neck.
I share basic and very simple exercises that you can do anytime, anywhere. If you have a more severe injury, do not hesitate to see a doctor.
Take care of your body and your mind at all times.
Exercise to relax and stretch back and neck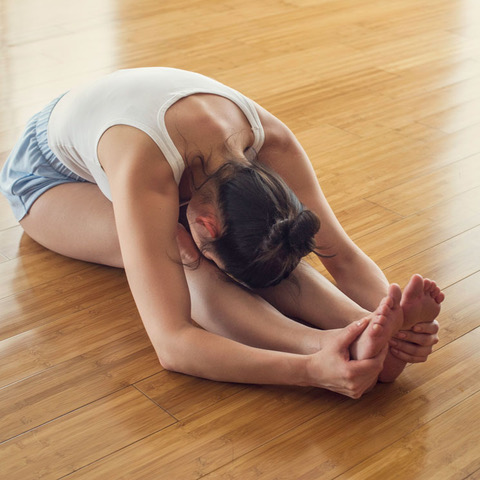 Exercise to relax the lower back, hip, and legs.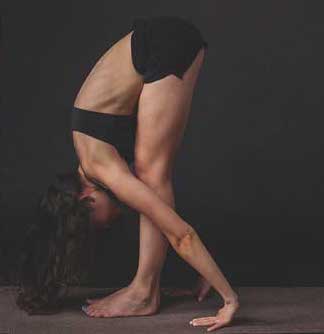 Press 4 to 5 seconds when you feel a headache. You will feel discomfort; breathe deeply while pressing the points and the relief will begin very soon.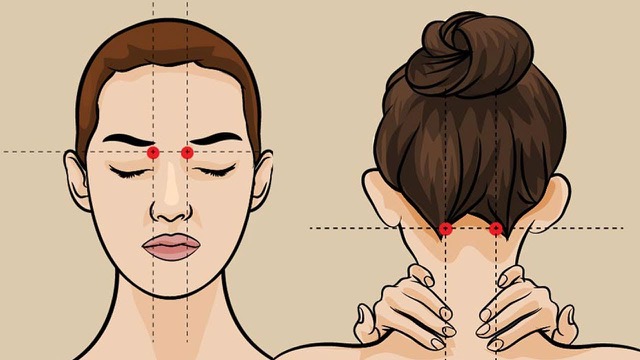 ---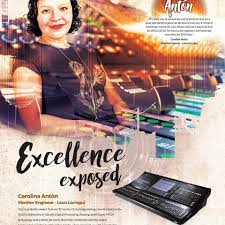 Carolina Anton is an internationally recognized leader in the field of live sound mixing, system design, and sound reinforcement optimization. For more than 15 years, Carolina has established a career path, collaborating with distinguished artists and productions.
Carolina's first approach to music was as a drummer studying at the University of Berklee College of Music. Shortly after returning to Mexico City, she began working within professional audio companies, being one of the few women in Mexico who performed technical and sound mixing work.
With more than 20 national and international tours Carolina has participated as part of the production of several festivals such as KnotFest, PalNorte, President (Dominican Republic), Electric Forest (USA). She currently works as a freelancer for companies such as 2handsProductions, Eighth Day Sound, Britannia Row Productions, among others. She has mixed for artists such as Kool & The Gang, Gloria Gaynor, Natalia Lafourcade, Mon Laferte, Leon Larregui, among the most important.
In addition, Carolina is co-founder of the 3BH company with whom she develops integration projects for the audiovisual area in LATAM. After an outstanding professional career, in 2016 Carolina began representing the Soundgirls.org organization in Mexico with the aim of supporting women in the middle of the show.