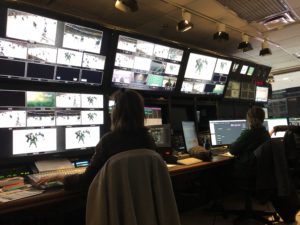 When was the last time you shadowed someone on the job? I thought that I was too old or too far along into my career to shadow someone while they were at a gig. I thought that's something someone just starting out or in school does right?  Wrong! We all should continue to learn at any age through ongoing education and shadowing opportunities.
I recently had an excellent opportunity to shadow someone at a National Sports arena, so I decided to jump on it. The individual I shadowed regularly works in this arena, and this night was working a National Hockey League game. Their role at the event was not sound specific, but it still offered an excellent opportunity to get an inside look at the technical capabilities of a large sports arena.  I was able to observe the staffing and teamwork it takes to make each game look and sound great on both the screens in the arena and for the televised international broadcast. It had been a long time since I had shadowed someone on the job. It felt a little strange, but it was worth it!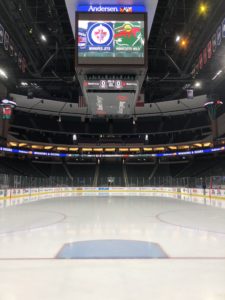 Shadowing isn't just for those getting started in their career. It's a great opportunity to be exposed to something new, especially if you are trying to grow or change your career path. Shadowing someone on the job could provide exposure to a specific specialty you'd like to learn more about or even an entirely different field in which you might want to consider on your career journey.
An experience like this provides the opportunity for people to learn and expand their skills.  Entering a new environment allows you to see how a different organization operates.  During my shadowing experience, I took notice of the technology being used, compared their policies and procedures to what I have experienced, and gained exposure to different kinds and brands of equipment.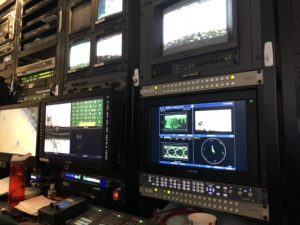 My host provided some fascinating information about how the venue has changed over time.  I learned about the arenas technology legacy as well as how things have been upgraded over time and the benefits of those changes.  I found the experience and knowledge shared with me to be beneficial, and I will apply that knowledge to my environment whenever it applies.
Entering a new environment also means you will meet new people along the way as well.  This shadowing experience allowed me to continue to build my network and connections in the industry.  My host introduced me to everyone and explained their roles and how everyone functioned as a team throughout the event.  I enjoy building relationships and meeting other people within the industry, and you never know when or how this will benefit you in the future. This industry often runs on past experiences, but often future experiences occur based on the people you know and what they know about you.  I've always felt that networking is essential and each opportunity I get to expand my network is valuable.  Taking advantage of this shadowing opportunity was a great way to gain experience, skills, and develop my network. Hopefully, you'll consider shadowing someone in the future too.
---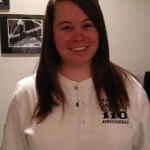 Heather Holm:  Fueled by an interest in live sound at a young age, Heather volunteered to work productions through high school. As a student in college, she started working in the production department where she learned how to setup and run audio equipment properly. Heather has been working in higher education for over five years in event logistics and projection technology roles. Recently changing locations and moving to St. Paul, MN her job requires her to be a jack-of-all-trades (Audio technician, venue manager, teacher, furniture mover, supervisor, and so much more). With the recent move, Heather is working toward developing a new network and possible freelance opportunities; sharing her experiences along the way.