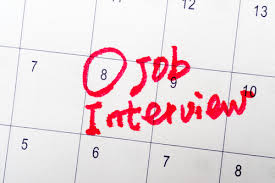 Hiring and maintaining staff is an important part of running a venue.  Venues need their regular full-time employees as well as the staff they keep in their 'back pocket' for larger events.  Working at the university, I often get to be the first person to introduce potential future staff of these venues to the wonderful world of sound.  (Stage and lighting too, but that's for a different group of people). Throughout the hiring process, I have noticed a trend with job candidates, in particular with their applications. So I thought I would highlight a few tips for people about to hit the job market and get those coveted interviews.
First, take a look at what SoundGirls.org and their contributors have already provided you with information regarding your resume. This resource provides excellent knowledge and tips to build or update your resume as well as your cover letter and social media tips.
Second, a lot of organizations will ask you to fill out an application to submit with your resume. My advice, fill out the application completely and follow all of the directions provided. This may sound simple, but out of all the applications, I receive every year at least half have a question or two left blank, or they didn't follow the directions. Sometimes they are simple things like filling in their contact information.  Other times it's completely missing the skills/experience questions on the second page.  As for following directions, if it says something like please type your answers, don't turn it in hand written in pencil or if it says attach a resume, make sure you do that too. Incomplete applications won't make it far, and you certainly won't make it to the interview phase if people don't know how to get in touch with you. Help yourself out and carefully read through and complete the application.  Also, make sure to turn your application it in by the deadline, doing so will reflect that you are a person committed to getting things done on time.  Keep in mind that applications are often pre-scanned, either by recruiters, HR departments, or automated processes.  Attention to the details is critical.
Third, assuming you've made it onto the interview process (we all know you will because you have filled out the application completely and you have a great resume!) prepare for the interview. Research the organization you have applied too, better yet do that before you even apply. Make sure the culture of the organization will work for you just as much as you will work for them. Prepare questions to ask, as interviewers we know you have them, but if you don't ask them it makes us nervous that perhaps you will never ask questions on the job, and we are aware you don't know everything. Asking those questions now will also allow you to gain more clarity for the position you are going to spend hours of your life working in and believe it or not it also helps the interviewer get to know you better as well.  A well-asked question lets the employer gain insight into how you think and how you process information.
As an interviewer, I'm always impressed by someone who has done their homework and asks a question that isn't found in a Google search of the top 20 questions to ask during an interview.  Outside of preparing questions to ask, be prepared to answer the questions that may come your way too.  There are three questions that you always want to be ready to answer; they are typically phrased something like the following:
Tell us about yourself –  When you are asked to share a bit about yourself, it is usually the first chance you have to speak for yourself outside of the application and resume you have submitted. Take advantage of that and make a lasting impact. Introduce yourself, say your full name, so the interviewer knows how it's pronounced, provide them with your preferred name too. Share something that will make you stand out, but also remember to remain professional. Share a bit about your educational and work background too.  Think of it this way, if you had to tell someone the most relevant things about yourself in one minute, what would that be?
What interests you in this position –  In advance of the interview, review in detail the information provided in the job description and application process.  Find one or more areas that you can focus on when answering this question. The more specific your answers, the better.  Share your interests in the position; like what specifically in the job description made you think – I have to apply for this job! Share what you think you can contribute to the organization and share how you hope the organization will help you.
Be prepared to answer situational questions such as tell us about a time when you did "X," how did it go, what was the outcome –  Interviewers often ask for examples of how you handled certain situations in the workplace.  While your resume may say that you have experience with certain tasks and responsibilities, interviewers like to see how you handle situations. It is important to give specific examples, don't just tell the interviewer what you think they want to hear. You will impress them more by being yourself and specifically relating your experiences to the questions they are asking.  Tell them what you have learned through your experiences and how learning those things have shaped you to become the professional you are. To be prepared with answers to these kinds of questions it is important to think about examples before you're in the hot seat. That way you can have many different examples to use which will also show the interviewer that you have had many relevant experiences and make you stand out amongst other applicants.
While these are all words to the wise, it can be hard to remember all of this advice during an interview.  Practice interviews can help you be on your game when it's time for the real thing.   Practice with friends, mentors, or even employment services in your local community.  You can get feedback regarding your answers as well as your demeanor during these practice sessions. This can help you make sure you are representing yourself in the best way possible.  Practice could also help you be less nervous for when you are in the real interview.
---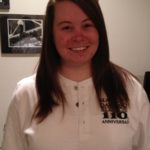 Heather Holm: Fueled by an interest in live sound at a young age, Heather volunteered to work productions through high school. As a student in college, she started working in the production department where she learned how to setup and run audio equipment properly. Heather has been working for the University of Wisconsin La Crosse for five years as the Event Support Coordinator. Her job requires her to be a jack-of-all-trades (Audio technician, venue manager, teacher, safety manager, supervisor, lighting designer and so much more). She loves live sound the most – and says "there is nothing like firing up the PA for the first time".