by Heather Holm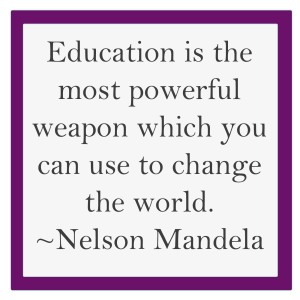 Nelson Mandela once stated, "Education is the most powerful weapon which you can use to change the world." Wise words from someone with extraordinary life experiences.
Continuing education in life is important, and it is vital in any audio professional's career. The learning curve is large, the technology is always changing, and to continue improving your craft it will be important to keep studying. Surprisingly, there are many avenues to learn and expand your horizons that will make you a well-rounded professional. There are educational opportunities for everyone at any level of knowledge or career, from beginner to veteran.
Here are some continuing educational opportunities to keep you at your audio best!
Attend a conference or convention:
Usually a weeklong or so, InfoComm and NAMM offer seminars, courses, vendor booths, trainings, networking, and so much more.  These are some of the biggest gatherings of audio professionals each year, where the vendors introduce many new pieces of equipment and you can learn about the next big audio trends.
Take a class online or in person:
Classes are a great way to get some advanced hands on training. Groups like SynAudCon and Harman have many online and in-person courses available. Many companies also offer in person demos by partnering with sound companies to showcase their newest products. Demos, like DiGiCo offers, are a great chance to learn about the product directly from the developer.
And don't forget the awesome opportunities that Soundgirls.org provides, like the Live Sound Camp for Girls, Live Sound Workshop, the Resources page, and articles by fellow bloggers.
Do some casual reading to brush up on your skills:
There are many places online to find quality articles and information to start or continue your education. Yamaha offers a great beginners guide; FOHonline and ProSoundWeb offer a wide variety of articles and update their content regularly.  There are also webinars like the ones offered at Live Sound Advice and books such as Paul White's series that covers topics such as MIDI, studio design, mastering, mixers and more.
Learn one-on-one or network with colleagues in the field:
Another way to learn is through hands-on training and watching others work. Opportunities to experience all of these options are to shadow someone at an event, develop a mentorship, and network with colleagues in the field.  Attending the classes and conventions listed above is an excellent way to network and develop relationships that could lead into mentorships and shadowing opportunities. You could also consider joining an association such as the Audio Engineering Society (AES)  or the Production Music Association (PMA).
Expand your knowledge to other show topics: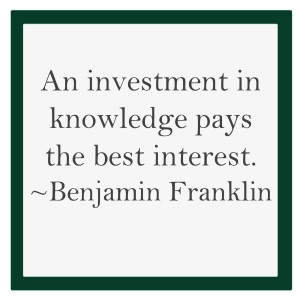 You can also continue your education by expanding your horizons through gaining knowledge in other areas of event planning and technology by taking courses such as CM Entertainment Training or by reading about or attending an Event Safety Alliance event.
With so many opportunities to continue learning, we can keep ourselves forever young and employable by keeping up with the times. For each opportunity we take, we invest in ourselves, build our skills (and resumes), and put ourselves one step ahead of the competition. So keep learning, because as Benjamin Franklin said, "An investment in knowledge pays the best interest."
---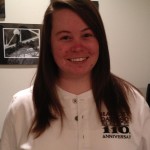 Heather has been working for the University of Wisconsin La Crosse for five years as the Event Support Coordinator. Her job requires her to be a jack-of-all-trades (Audio technician, venue manager, teacher, safety manager, supervisor, lighting designer and so much more). She loves live sound the most – and says "there is nothing like firing up the PA for the first time".