Gina Zdanowicz works in Game Audio, Film & TV, and Interactive Spaces and is the founder of a boutique audio collective, Serial Lab Sound. Gina has been working in audio for over 17 years and graduated from Berklee College of Music in Boston, MA., where she studied Electronic Music Production and graduated with a B.M in Music Synthesis.
Gina knew early on that she wanted to work with sound. She remembers asking her parents "for a synth and a 4-track recorder and made hour-long tapes of beep-bo-bops that no one wanted to listen to." She also studied Piano where after a few years of music lessons, she was able to play some complex classical pieces.  While she loves music and sound, she also loved technology, Gina says "My brother and I were lucky enough to have parents who encouraged us to play games. My Dad is still a big gamer and he and my mom play Animals Crossing New Horizons all day, every day!"
Career Start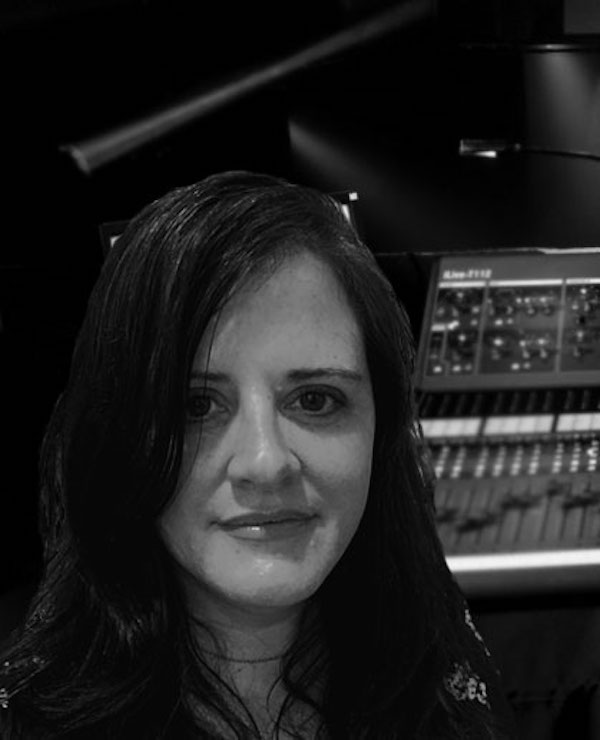 How did you get your start?
After graduating from Berklee, I wanted to work in games but didn't have any connections. I became friends with Julie Chase,  an artist at an adver-gaming company named Skyworks. They needed some music for a Nintendo 3DS game and hired me for the gig.
How did your early internships or jobs help build a foundation for where you are now?
My very first gig was composing music for the Nintendo 3DS game, ATV Quad Frenzy. I learned a quick lesson about how little I knew about game music. I was trained in linear composition and games really need adaptivity. That lesson set me off on a journey and was the building block of my current career.
What did you learn interning or on your early gigs?
I never had an internship but after the Nintendo 3DS gig, I landed a job in-house working as a sound designer. I got the gig because I had a previous job that taught me a bit about scripting. The company, Super-Ego Games, was looking for a junior sound designer who could help with their computer network from time to time. I've always loved tech and was a great fit. I worked with Jason Kanter who became the next important person in my career.
Did you have a mentor or someone that really helped you?
Jason mentored me while we were at Super-Ego games. We built a friendship but also he taught me so much about game sound. He was a stickler for quality and really pushed me to be my best. He was also an ally who brought me onto a lot of great projects like Bioshock 2 and Just Cause 3.
Career Now: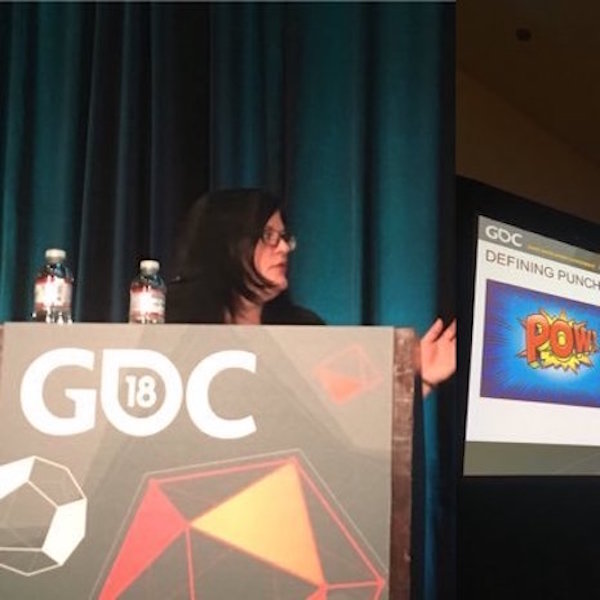 What is a typical day like?
Currently, I am running Serial Lab Sound. We are a boutique audio production collective of veterans and those just starting their careers as audio professionals. I manage the majority of our projects but my studio partner, Spencer Bambrick, also does a bit of that. Our projects range from big productions to smaller-quick jobs. I am also a professor of Video game scoring at Berklee College of Music. So my time is split between managing clients, managing the team, doing creative work, teaching and grading.
How do you stay organized and focused?
I have a constant to-do list that I am always reorganizing as I have to push something off to take on an urgent priority. I am always trying out new list apps to see what fits best. Currently, I am using multiple lists. Tasks in Gmail and events in my calendar with notifications.
What do you enjoy the most about your job?
I've always dreamed of working on sound and I am living it. I am very grateful for the opportunity. Currently, I am able to bring on people who are starting their careers and provide mentorship and work experience. Paying it forward for the help I received along the way.
What do you like least?
It can be stressful managing multiple tasks on any given day. Various pressures from multiple clients.
What is your favorite day off activity?

Spending time with my family (cats included) is important to me. A good day off activity is streaming a movie or TV series. I also like exploring new places and adventures.
What are your long-term goals?
I always have a 5-year plan that gets rearranged and sorted. Currently, I am working on bringing bigger projects to my team and helping the team continue to build their careers.
What if any obstacles or barriers have you faced?
Being a woman in the games industry has been challenging at times. Learning how to run a business without any business background was also a challenge.
How have you dealt with them?
I've been lucky to find and build relationships with great allies. I've made some mistakes on the business side that made for great lessons. I've also read and studied a ton on the art of business. Books like Dale Carnegie's collection on self-improvement, public speaking, and interpersonal skills were super helpful. They are dated but the lessons still very much apply.
Must have skills?
Focusing on a career in games, I would suggest learning scripting and implementation.  Be familiar and fluid with Unity and Unreal but also Wwise and FMOD. Deep dive into the adaptive and interactive side of game sound. Play games and study the game loops, music systems, and interactive techniques.
It's also important to focus on soft skills. Games are highly collaborative and require relationship-building, organizational, and time management skills.
Favorite gear?
I don't believe that gear makes or breaks you. A master of their craft can create great sound on almost anything. My favorite plugins, VST, and recording equipment often change with each project I take on.
Game vs Film Sound
One of the critical differences between interactive, nonlinear audio (e.g., games) and traditional linear media (Film &TV) is that the player controls how the interactive experience plays out. This puts a lot of emphasis on the implementation of our sounds into the game engine. In a linear workflow, all sounds go onto a DAW (Digital Audio Workstation) timeline, which is then mixed to visual media. In interactive or game audio, however, we have no DAW timeline that matches the picture. Instead, we're creating sounds in our DAW, putting them into a package that gets loaded by the game, and then building and tuning systems to control how and when they trigger.
Interactive audio designers must understand the various mechanics and player choices in order to set the audio triggers in a way that can adapt to the decisions and in-game events. We can control the mix within the game engine, the playback of layers, pitch and volume modulation, and other creative effects. This makes implementation a vital part of the creative process for nonlinear media.
As we look into the future we will continue to see a merge between nonlinear and linear as traditional media takes on more immersive, nonlinear elements that use the "branching narrative" storytelling format and allows viewers — through touch screen or their remotes — to pick between a series of choices, giving them control over how the plot unfolds.