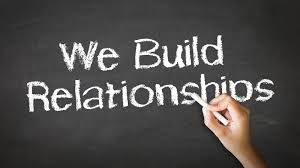 Building relationships within our industry are important. Networking is vital to finding support among our peers that can help with problem-solving tips, career progression and, sometimes, just venting about various situations. However, building business relationships in our field is vitally important, such as the relationship between a vendor and a customer. We buy our gear from someone, and we sell our skills to someone else; we are regularly both vendors and customers. With that lens, it is important for us to remember strong relationships are vital to our success, as well as our reputations.
In a customer-vendor relationship, it is important to have clear and transparent communication. For the customer, it is important to be able to communicate their expectations and wants in an understandable way that allows the vendor to meet their needs. At a minimum, the customer must be able to communicate a starting point for the project or event that includes the theme of the event, along with a general idea of the budget, priorities, and a timeline. It is important for the vendor to help the customer understand what can be provided, as well as what not to expect. The vendor should be careful not to overwhelm the customer with excessive jargon, which can cause disconnects, as well as to not take advantage of a customer who is new to the business. They should keep in mind that the customer may have difficulty articulating what they want and shouldn't expect or use terms that may be used among employees.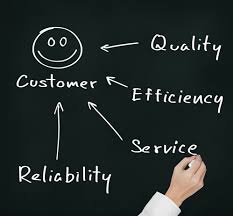 One of the key tools for facilitating this communication is for the vendor to keep their bids easy to read and make sure they are supplying enough information so the customer knows what to expect, while not offering excessive information that a customer couldn't care less about. This is an important communication step that places both parties on the same page. The bid can often be the best tool in developing the customer's ability to understand their event in more detail. What it takes to meet their expectations (both in equipment and costs), and discuss the ability to meet the customer's needs within the restrictions of the customer's resources – everyone wants the Rolex for the price of a Timex. In a customer-vendor relationship, it is important to work together and be transparent; it doesn't help anyone to play games. Clear information can make a transaction between the two so much simpler.
It is also important in a customer-vendor relationship for both parties to remain timely, as well as working towards limiting any surprises. These two items also stem from providing clear information and communication. As projects, such as installs, move forward, it is important for both parties to communicate timelines and changes. Another example is an event load-in: If the space is contracted to be ready for setup at 8 am, make sure it truly is ready at 8 am. If the rental delivery time is 8:30 am, be there at 8:30 am.
In addition to maintaining a timeline, we need to be prepared for that situation we all know when everything doesn't go according to plan and often times is due to some sort of surprise. So, as a customer, if you learn information that may affect the vendor, let them know; such as unplanned construction in front of the loading dock, or resource availability changes like a broken equipment lift. The same goes for a vendor; if the customer has asked for a specific monitor model and two nights ago someone cleaned it with beer, let them know and provide information about the replacement that will be provided.  Communicating in advance those things that many of us can't control, but have happened, can help everyone to begin troubleshooting as soon as possible and adjust accordingly.
Another aspect of the customer-vendor relationship is to maintain integrity, as well as to remain grateful for the services each role offers the other. Both parties need to follow through on the commitments that have been made; complete projects well, provide an environment where the projects can be completed to meet expectations, provide invoices on time, as well as paying invoices in a timely manner, etc. Also, 'thanks you's, and 'good job' statements go a long way. If a vendor does a remarkable job, let them know. If a customer offers the vendor great hospitality, let them know. That way both parties know they have upheld their end of the bargain and can maintain that in the future. It's a win-win for everyone involved and will continue to be as the business relationship continues.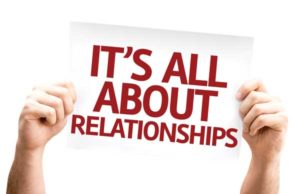 Don't get too comfortable in the customer-vendor relationship. This partnership is for business, not best friends hanging around the bonfire. Becoming laissez-faire about this relationship could end up in costly mistakes, lost profits, lost customers, and loss of business. Both parties need to continue to communicate, set clear expectations, hold up their end of the bargain, and follow through. Shared experiences involving good communication, transparency, and satisfying outcomes are what establish trust and demonstrate integrity, honesty, and reliability. All are critical elements to a great customer-vendor relationship.
---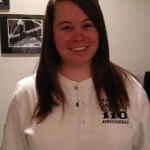 Heather Holm: Fueled by an interest in live sound at a young age, Heather volunteered to work productions through high school. As a student in college, she started working in the production department where she learned how to setup and run audio equipment properly. Heather has been working for the University of Wisconsin-La Crosse for over five years as the Event Support Coordinator. Her job requires her to be a jack-of-all-trades (Audio technician, venue manager, teacher, safety manager, supervisor, lighting designer and so much more). She loves live sound the most – and says "there is nothing like firing up the PA for the first time."