Happy New Year, SoundGirls! Let me start by saying I hope you all have a fantastic year ahead of you. I hope you get that gig you've been working toward for years. I hope you learn lessons that make you a better engineer, and business owner. Most of all I hope you have fun! We engineer because we love music, we love the job, and because we all want to live exciting lives! So, I challenge you this year to do all of these things.
For my first blog post, I'm going to jump right into the nitty-gritty: payment. First of all, we as women and as creatives often sell ourselves short when it comes to how much we charge and how strict we are about receiving payment. We've all been there. You're spending hours on a song, an EP, an album, and you haven't even seen half of what you should've made yet. I know I have spent hours in front of Pro-Tools working on a mix only to do the math and realize I have made less than minimum wage for hours invested in a project. Why does it give so many of us anxiety to charge what we deserve? I mean this is how we make our living, isn't it?
Now, I will clarify that I engineer for more than just the money. I feel so passionate about this work that I tear up sometimes – especially when I finish a project. I love helping people bring their music to life, hold their project in their hands and share it with the world. Engineering warms my soul. It gives me a strong sense of purpose. I imagine many of you feel similarly, and this is likely the reason we have anxiety about asking for what we deserve. It's true; we are fortunate to have such a cool occupation – one that sometimes doesn't even feel like "work." We've all had those sessions we walk away from thinking, "I had that much fun, and I get paid for it?"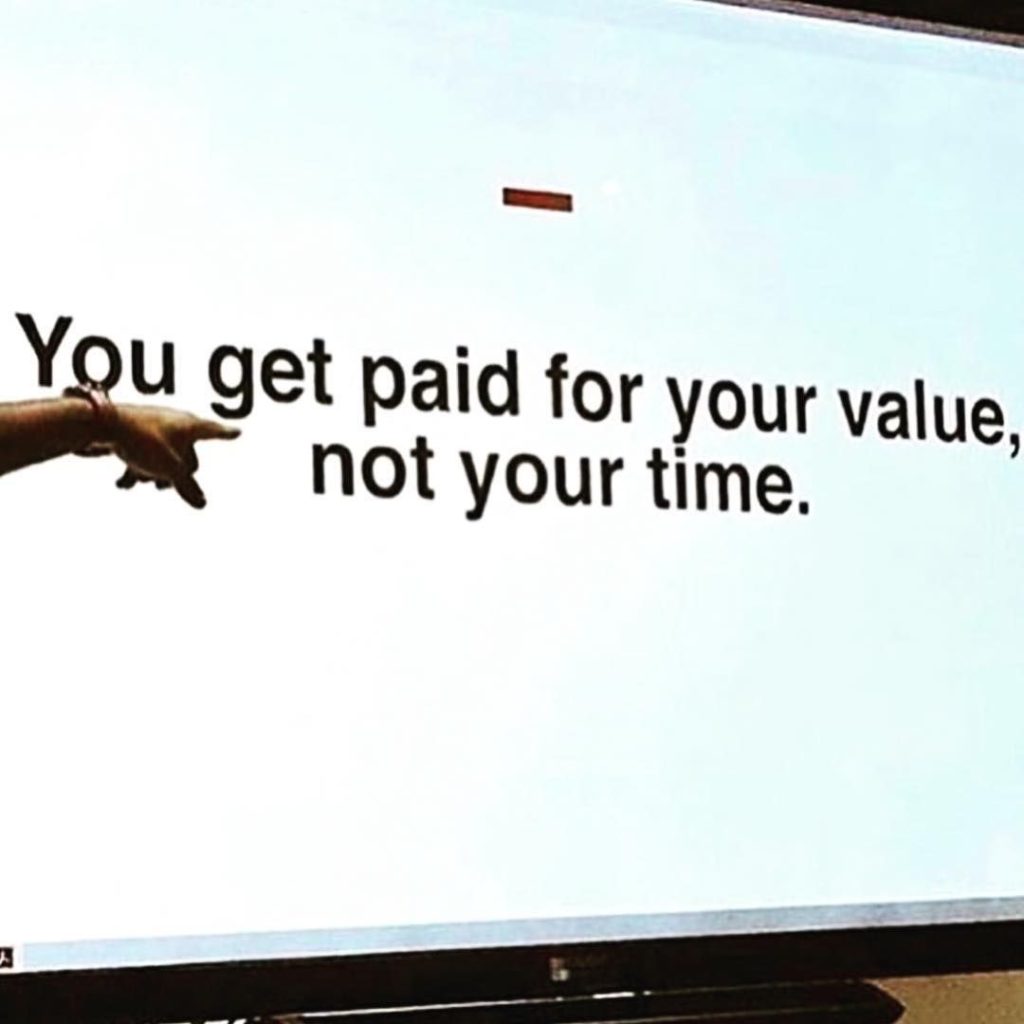 However, being paid fairly for our work is still essential. It's taken practice, but I'm better at realizing my worth and charging appropriately. I've also learned to make sure I see half of it up front before beginning a project. I always ensure I get paid immediately at the end of a session. I also only take projects that excite me. I've stopped taking projects just for the money or because I feel like I have to say yes to everything that comes my way. I'm engineering because it makes me happy, so I choose to work on the music and with the artists that make me happy. I hope that is what all of you decide to do this year, too.
So, to bring this first blog post to a close; here are some key things to have ready to bring up the next time you are talking to a potential client about pricing:
Have a contract prepared
Make it clear you expect to be paid at the end of a session
Have at least three forms of payment accessible for your client ( I recommend, check, cash, or PayPal)
When necessary, reference the contract during your meeting
Before the project begins; be sure to receive half up front (think of this as a deposit)
If there is pushback about your pricing- be understanding. I am always willing to work with someone's budget to a certain extent. As long as it isn't something ridiculous like "Will you mix this song for 20 dollars with three revisions included?" (If that's the case- walk away)
Make sure the project is one you are passionate about because THAT is when you do your best work (and when it's the most fun)
Be confident! You're good at what you do. That's why someone came to YOU out to help bring their project to life.


---

Virginia Haladyna is a musician, songwriter, performer, and freelance recording engineer based out of Austin, Texas. Upon graduating from The Recording Conservatory of Austin, she went on to intern and worked out of the world-class Orb Recording Studios. She has recorded two full-length albums, EPs, and multiple singles for local Austin bands. As well as recording other artists, Virginia records and mixes her band Happy, Hollow. She's assisted sessions alongside established musicians, producers, and engineers the last four years and plans to continue honing her craft for many more.