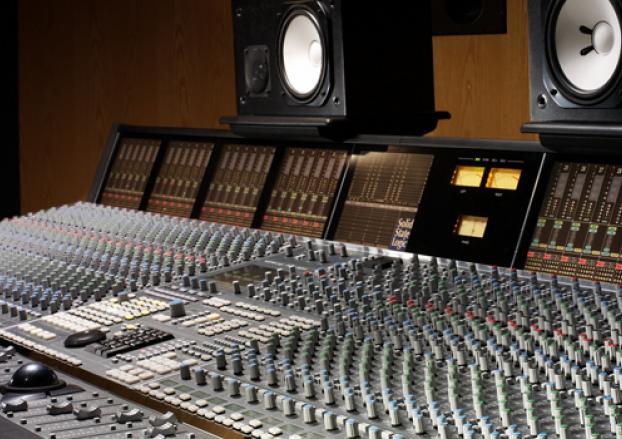 So you've gone to the studio to record your guitar tracks but the output seems off. It may not sound like the way you've envisioned, or there seems to be something lacking in your recording. Whatever the case may be, you know you can do better–but how? We've rounded up some tips to help you make better guitar recordings in the studio to get you on your way to becoming a pro!
Use the right guitar
Every guitar model has a different sound because of its size, make and strings, so it's important to pick the right guitar. One guitar may be better than another depending on the situation, and while you may not be able to take your pick of guitars at the beginning of your career, it's still important to be aware of this. If the recording studio has other guitars available, you can ask if you can borrow them to see which can give you the sound you're aiming for.
Tune the guitar properly
Always make sure your guitar is perfectly tuned before each recording session. Use an electronic tuner if you haven't learned to tune by ear.
Change your strings
It's advisable to change out all your strings every recording session. Old strings tend to sound lifeless and dull–they may not sound that way to your ears since you've become accustomed to the sound, but trust us on this–you'll get a better guitar track with new strings. Acoustic guitars will sound brighter and electric guitars will sound fuller.
Adjust the string height
The rule of thumb is the higher the action, the more "open" the guitar sounds and the greater sustain and resonance.
Secure any loose parts
Strap buttons, jacks, pickup wires and washer tuners can come loose and create unwanted noise that can be picked up during a recording session, so make sure everything is stable and in place.
Tweak the pickup height
When the pickups are too close to the strings, they can reduce sustain. When they're too far away, the output decreases and high frequencies are dulled. Find that sweet spot first before hitting the record button.
Check the volume and tone knobs
Make sure these are in working condition and not scratchy.
Mind your mic choices
Try all of your mics to see which ones work best for the sound you're going for. Different mics and where they're positioned can impact the character and quality of the recording. Top tip: don't use mics that might exaggerate the lows, mids or highs in a guitar that's already too dark, middy or bright. If the guitar already sounds bright, use a dark-sounding mic to balance the sound. Also, Keep in mind that the closer a mic is to an instrument, the greater the proximity effect, or an exaggerated low-frequency boost, will be.
Listen and adjust
As mentioned, mic placement is crucial. Depending on where you put the mic you can get plenty of different EQ responses. It may make you feel like Goldilocks, but your efforts will pay off once you get things just right. Take time to listen to the tonal changes in each part when you position the mic.
Try again
It's rare to perform and record a guitar track perfectly in one pass. Accept this and have patience with yourself, and your gear as well. Making adjustments a little bit at a time and taking note which setup works will make things easier for you later on.
---
About the Author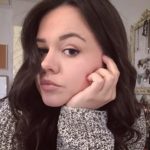 Nicky Patterson is a music blogger and has written many articles related to acoustic and electric guitars. Nicky has been a keen acoustic guitar player for the past ten years and has been playing the electric guitar for five. She has also played in a number of bands and continues to play in her spare time.