Tina Morris has been working at The Village for the last 17 years, as the studio manager for the last 15 years, and has been working in audio for over 27 years. Tina shares with us her love of audio, her start in audio, and her career now.
Early Life
When did you discover audio as a career path? 
Fell in love with an SSL 4000G (This is before I knew about Neve so don't judge!) in Studio A at Berklee College of Music in 1993.
How did you get interested in audio? 
My father always was interested in Hi-Fi audio and taught me how to solder and fix his stereo gear and turn tables.  That with me taking music lessons was a perfect mix for me to discover I loved audio recording and tech once I got into college.
Did music and audio interest you while you were growing up?  
I started playing piano at two and added Violin to the mix in elementary school.  The moment Guns n Roses came out with Appetite for Destruction I traded my violin for a guitar.  Once that happened I got into playing in bands and dabbled with recording demos on a Tascam 4-track.
Educational Background
Did you attend a University/College/Trade School? 
Yes, I attended Berklee College of Music and studied Music Production and Engineering. Graduating with a Bachelor of Science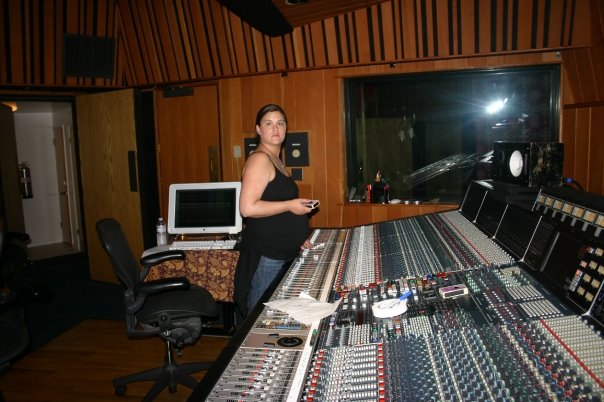 Career Start
How did you get your start? 
Started interning the summer between my sophomore and junior years of college.
How did your early internships or jobs help build a foundation for where you are now?  
School gave me the starting point.  Interning, and learning how professional studios did things, really helped.  Even the importance of making coffee right was a huge lesson!
What did you learn interning or on your early gigs?  
Witnessing and experiencing interpersonal relationships was I think, the most valuable thing.  You can't get that in a situation with your peers.  Seeing how engineers and producers handled difficult situations and people was the most important thing to get an example of.
Did you have a mentor or someone that really helped you?  
I had some really great mentors.  Through college, I had Robin Coxe-Yeldham which was huge for me because she was a kick-ass engineer who already worked on some of my favorite artists in NYC before teaching, Jim Anderson who was the owner of the first studio I worked in named Sound Techniques, and Rob Jaczko who was another Berklee professor who really gave me the guts to come out to LA.
Career Now
What is a typical day like?  
No day is typical.  Every day presents original situations.  I usually come into the studio around 10 AM and it's a myriad of answering emails, phone calls for bookings, scheduling appropriate staff for different levels of sessions on top of possibly helping out setting up, breaking down, moving, and fixing gear.
How do you stay organized and focused? 
I rely heavily on my to-do list on my Mac account and my emails.  I get pulled in different directions so trying to remember without those is impossible.  Luckily when I am in my office it's a bit out of the way from the studios so I can usually put on some music or the news and focus.
What do you enjoy the most about your job?  
I love being involved with all the different projects that come in and getting to know all the people that make everything go.  When I was engineering it was one project at a time.  I might enjoy chaos…
What do you like least? 
This doesn't happen very often but when people on my team forget that we all need to work together.  I have such a great team working with me but every once in a while someone doesn't understand that it's not about them but us making our client's experiences the best it can be and can throw a wrench in the whole operation.
What is your favorite day off activity?  
Paddle Boarding!  Especially with Friends or Family.
What are your long-term goals?
Just enjoy life.  It's too short.  And maybe start engineering more again since my kiddo doesn't need all of my attention.  I love my job and my industry so my goals now are more directed at having fun.
What if any obstacles or barriers have you faced?  
Definitely a lot of being discouraged to do things "that boys only do".  I wanted to be a fighter pilot and then an astronaut but unfortunately, I listened to people and did not go that route.  When I started playing guitar I got the same comments but fortunately did not listen!  Same with Engineering!
How have you dealt with them?  
I have just ignored anyone who has said I can't do the things I want.  If people doubt me I have proved them wrong just by doing what I do.  I just make sure I know what I am doing (easier now that there is the internet) and do it to the best of my ability.
Advice you have for other women who wish to enter the field?  
Make sure you have your mind and your ears open.  Learn everything you can.  Learn all the skills you can because it will only help you in the long run.  When I was getting started I didn't say no to anything professionally.  Post-production?  Sure.  Installing a sound system in a hotel bar? Yes.  Recapping a Neve?  Absolutely.  Nannying? I learned how to deal with clients' temper tantrums and great negotiation skills!  And turns out my collection of skills makes me the professional I am today even if some things did not seem to align with my career goals at the time.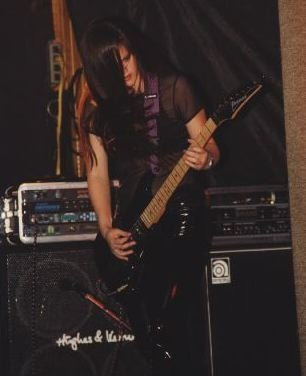 Must have skills?  
Patience and the ability to be flexible and think outside of the box so you can be creative in your problem-solving.  When things are high stakes like recording or live sound nothing is going to be traditional or cut and dry.  Things go wrong always.
Favorite gear?  
Anything vintage and analog!  If I had to choose a good ole LA-2A and Pultec EQP-1A!