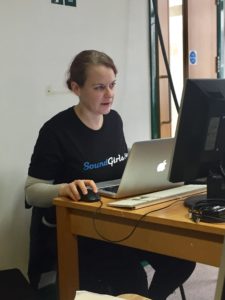 I'm at the beginning of my third week of a six-week contract as Sound Associate, otherwise known as an Associate Sound Designer, for a one-woman play with a complex score and sound design. Associate creative roles are quite common in UK theatre, but as I've had a few sound people in the past ask me what the role entails, I thought this would be a perfect opportunity to write about what you can expect if you take a job as a Sound Associate.
The basic role of a Sound Associate is to support the Sound Designer in realising the sound design for a show, when the Sound Designer has conflicting commitments or the volume of work required is too large for one person. A Sound Associate is more than an assistant. As well as often being a professional Sound Designer themselves, they have to be prepared to not only take on any sound design responsibilities that the Sound Designer can't cover. These include standing in for the Sound Designer for when they can't physically be at rehearsals, tech rehearsals or a new venue.
I've hired Sound Associates in the past, because of this latter scenario: when a show I designed transferred to a different venue and I wasn't available for the required dates. In these cases, I've entrusted my existing sound design to an associate, who then took on the responsibility of putting the show into the new venue. Their responsibilities included setting levels, making sure everything played out at the right time from the right speaker and applying changes to cues requested by the director
Of course, all changes were fed back to me, because it was still my sound design. As it was the second run of an already successful production, I wanted my design altered as little as possible. I was aware that this didn't allow my Associate to have much creative input, but then, the role of an Associate isn't necessarily a creative one. A Sound Designer may ask you to source or create particular sound effects, and some sound designers may rely on an associate for a lot of creative input. However, it's important to remember that the overall shape and realisation of the Sound design will always be the responsibility of the Sound Designer.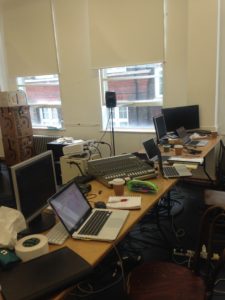 So why work as a Sound Associate? For one, if you're at the start of your career, it's an effective way to gain Sound Design experience or to work on a particular type of show. It's also an opportunity to learn from more experienced Designers, and it's a useful way to build relationships with production companies, directors, and creatives. For me, I wanted the opportunity to work on a unique production and immerse myself in a more practical, collaborative way of working with sound, which I hadn't done for a while.
The responsibilities of a Sound Associate will differ from show to show, depending on what the Sound Designer needs. At a basic level, you should be prepared to do any of the following:
Spec'ing a sound system
Gathering quotes and liaising with sound hire companies
Setting up and testing the sound system in rehearsal room
Attending site visits, production meetings and rehearsals on behalf of the Sound Designer
Operate sound in rehearsals
Programme a digital desk
Programming Qlab or another show control system
Liaising with other creative and production staff
Taking responsibility for sound get ins and get outs at venues
Creating soundscapes
Sourcing, creating and editing sound effects
Sourcing music
Creating a temporary voice booth to record voice overs
Communicating regularly with the Sound Designer and ensure you realise their design as best you can
I think it's this last point that separates a Sound Assistant from a Sound Associate. An excellent Sound Associate will protect the original design has much as possible and incorporate any changes without compromising the Designer's overall aims. Whether an Associate is responsible for part of a show or from taking the show from rehearsals to the first preview, the Sound Designer has to trust that the show is in safe hands.
---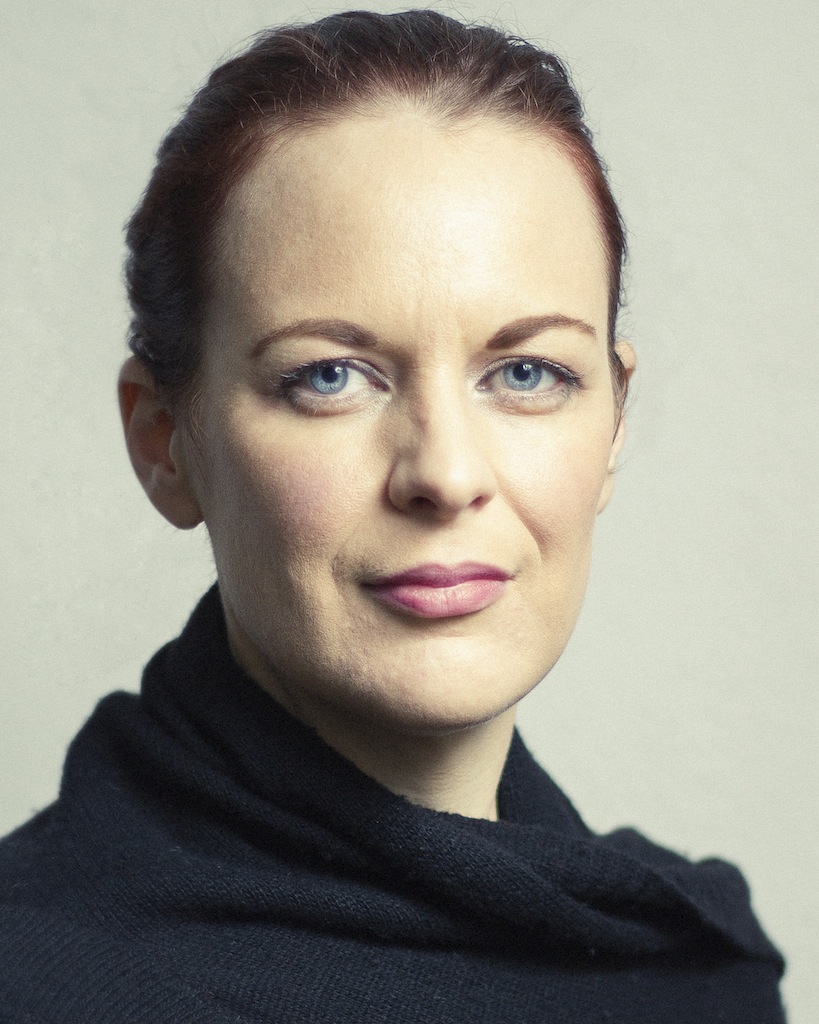 Kirsty Gillmore: A sound designer, engineer and voice artist, Kirsty will be blogging about Sound Design for Theatre and Film, in particular how to do it on a budget. She will also be sharing lessons learned throughout her career.
About Kirsty: Originally from New Zealand, Kirsty has been based in London, UK since 2002. Her 15-year career has seen her work in music production, post-production, live sound, and broadcasting, including eight years, training with and working for the British Broadcasting Corporation. She established her sound design & voice production business, Sounds Wilde, in 2010 and now works as a freelance sound designer for theatre and film, as a voice reel producer and voice artist.