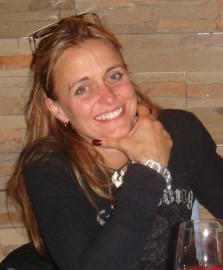 Melissa Britton started in live sound 20 years ago mixing in a classic rock, biker bar.   "My friend Casey knew I was interested in learning how to do sound. He was mixing at a club and told me I could come in on Sunday and mix the "Ladies Afternoon Stripper Party" Which was great! I rolled some cd cues and watched hot guys strip. I started working on the weekends mixing local bands. Eventually, Casey left to go work at the sister club, and I was hired on full time."
While mixing five nights a week, Melissa was also going to school and working a regular job.  She moved on from the club to work for Dowlen Sound in Denver, CO, where she worked festivals, graduations, corporate gigs, plays, comedy, and a large variety of music.  "I worked really hard. I was determined to succeed. I would run circles around the guys. Bret Dowlen taught me a lot. He built his whole sound company from scratch, and even though I came into it 10 or so years after he'd started, I learned a lot from him. Watching him take apart consoles and fix them (analog consoles), watching him build crossover's, wedges, Subs, and PA stacks and then take it all out and put it all up and analyze it, figure out how it could be better, throw farther, etc.… I learned priceless info from being around all that. "
Melissa mixed in every club she could get a gig in doing Monitors or FOH. "I worked every day, seven days a week. I learned by watching others and implementing their style, their technique, their flavor, into my own style, when it was my turn to mix."  "I learned to work with older analog consoles. Gamble EX56, ATI Paragon, Soundcraft Series 4, 800B, 800, Midas H3000, XL4, Bret even had a couple of Harrison's."
What got Melissa into this business in the first place was a love for music. "I am in love with music. I played music growing up. My dad played music while I was growing up. Actually, he still plays, and we are getting ready to cut an album at the end of this month, his lifelong dream I'm very excited about that. "  "I wanted to be involved in music somehow. I knew I wasn't interested in performing, but I was passionate about music. Mixing was a way to be involved without having to perform on stage. I just wanted to be a part of it. "
Melissa has been working as an independent engineer for ten years now and specializes in monitors but is starting to do more and more FoH. "Dave Koz picked me up in 2001/2002, and I've been touring with him ever since. "  "I've done several short tours. The longest being about eight weeks, mixing monitors mostly. I was flying PA and teching and mixing monitors on my first tour, which was great- a good way to stay in shape."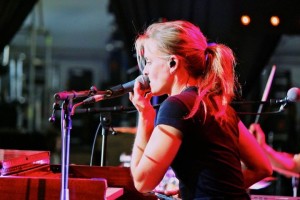 "I love touring. Especially the way I do it. Which normally is four days on three days off. Almost like a regular job.  Going out on a bus tour is great too! You get into a groove on the road. You connect with new people and develop great relationships. It becomes a family away from your family. I never dreamed when I started that I'd be out on the road touring. It just happened. "
Touring life and the road does come with its own inconveniences. "I started touring when my daughter five years old. I missed so much of her life over the past 12 years. You can't get those years back. They are gone forever. I haven't been home for the Christmas season in 12 years.   You've got to make the best of the time you have. Out of all the holidays, birthdays, school events, sports events I've missed I make up for the time I have off. Because when I'm off I'm really off and the time is mine to manage. So that's what I like least. I don't like missing the things that a 9-5'ver mom gets to experience.  But, I LOVE what I do…and she sees that, and now that she's older she can appreciate that. How many people can say that about their jobs? I love my job. I wouldn't change anything."
Melissa's favorite day off activities includes DJ'ing. "I have a little turntable rig at home, and sometimes I just hang out and spin. I love house, techno, and dubstep. I'm learning how to work with Ableton and Serato and learning how to remix songs. It's something I've always been interested in.  "I also like playing basketball. I keep working on my shot and being a better player. There's incredible satisfaction in making a great shot. " "And I like hanging out with my kids. They are the super special people in my life. I love them so much. "
"One of the highlights of my career was when I was teching/mixing FOH for Rave on the Rocks in 2000, at Red Rocks Amphitheatre. Best show EVER. Paul Oakenfold headlined it was so great. "
Melissa's long-term goals are to continue learning. "I'm always learning something. If I had to set a goal, it would probably be to take more risks." "I'd like to tour with some other music genres; pop or rock, but I'm pretty satisfied with where I'm at now…I was just asking myself hmm what's next
Favorite Gear:

VDOSC and K1 line array systems, Telefunken M80's, and  Shure Microphones.
"A Midas XL4 is probably still my favorite console, but I hardly see them anymore. I like the Pro9. Lexicon Reverbs, (Best thing about the Vi6). Digital is cool. There's still something to be said for being able to see all your inputs at once. And analog feels good. For me, there are happy memories associated with it. But in the end, I'll take what I can get. There's always something new to learn on whatever piece of gear you have. "
What does Melissa consider to be must-have skills for working in live sound?
"Patience and a good attitude. The days are long and sometimes roll into the next day. 4 am lobby calls for day of show fly dates requires a good attitude patience and a sense of humor."
"I believe there's a certain amount of talent a person has to have to make it this business. It's not just technical. There's a feel and an intuition. I don't know how to describe it. It's more than just faders and knobs. If you don't touch the gear with respect and love, it's not going to work for you."
"The driver I had on the way to the airport this morning told me that it was a gift that I had. His gift was purifying water for the local water company, and mine was mixing and putting up a show. I had never thought about it like that before.  But he's right…. the ones that make it have a gift. "
More on Melissa
Monitor Engineer Britton, Earl Klugh Band Give Thumbs Up to NEXO Wedge
The Making of an Original Streaming Concert Series
---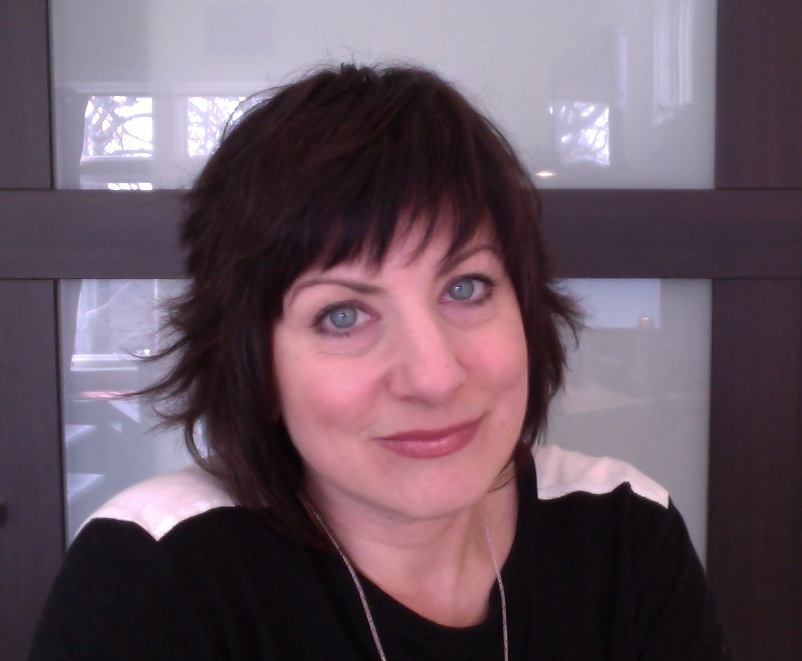 Profile by Michelle Sabolchick Pettinato: A love for music, adventure, and traveling led Michelle to a career in live sound. She is a founder of SoundGirls and blogs about life on the road, and what it takes to succeed in live sound.
About Michelle: Michelle has spent the past 27 years touring full time as FOH Engineer for a variety of artists including Melissa Etheridge, Goo Goo Dolls, Gwen Stefani, Mr. Big, Jewel, Kesha, Indigo Girls, Spin Doctors and more.