You may be surprised at the level of quality you can find in free VST plugins. However, there are so many to choose from it can be difficult to find the diamonds in the rough. Luckily, I've done a lot of the research for you.
I've hand-picked some of the most popular VST plugins you can use for each stage of your production. I've mainly focused on mixing and mastering plugins because I've found this is where most of the quality is.
While you probably won't need every plugin on the list, it will likely be beneficial for you to pick and choose one or two plugins to try out during your next mixdown. Most of these plugins will be compatible with both Mac and Windows operating systems.
If you have any other free plugin recommendations, please feel free to leave them in the comment section below! Let's get started with one of the most popular compressor plugins.
---
OTT – Compressor
The OTT compressor is a re-creation of the popular multiband compressor that comes stock with Ableton Live. It's incredibly popular with electronic music producers but can easily give some life to other genres.
The main part of the sound from the OTT is derived from the upward compression (which is difficult to accomplish with a regular compressor.) Essentially, you are providing gain to quiet parts of the track. This usually comes in the form of high-end frequencies that otherwise wouldn't be heard. A great free option for every genre.
---
Neutrino – Spectral Shaping
The neutrino is an interesting new plugin from iZotope. This plugin is designed to add a polished sound to your final mix. By adding neutrino to different tracks in your mix, you can reveal subtle details that were previously unheard.
The plugin is incredibly easy to use and won't drastically change the overall sound. Rather, it will subtly enhance your mix to clear up any mud or minor mixing issues.
You get 4 settings to choose from
Vocals
Bass
Instrument
Drums
The neutrino is a sneak peek of what is offered in iZotope's Neutron 2. Check it out in action here:
---
Span – Spectrum analysis
Span is a free spectral analysis plugin that is essential for EQing during your mixdown.  It was derived from Voxengo GlissEQ dynamic parametric equalizer and reproduces the spectrum analysis function. Great for using in conjunction with your parametric EQ.
It's classified as a "fast Fourier transform" (just a complicated math term) spectrum analysis. The man attraction of Span is the ability to monitor two channels, or channel groups, at once. You are also able to customize the "mode" feature to have your analysis settings stored for future use.
---
Tynell N6 – Synth
The Tynell N6 is the only free synth I've included on this list. If you're familiar with the Roland Juno, this synth will be right up your alley. Initially conceived as a hardware synth, the creator decided to release it as a free software synth once he realized the cost of producing actual hardware.
It comes with plenty of presets for you to play around with.
It features
2 Oscillators
1 Sub-Oscillator
1 Noise Generator
1 Ring modulator
1 Signal feedback
2 LFOs
2 ADSR envelopes
1 Modulation Matrix
Another great addition to your digital synth library. Hear it in action here:
---
Dimension Expander – Expander
The dimension expander from Xfer Records is used to give your track a little more size in the mix. It works by splitting the audio signal into four sections. It flips two of the sections, adds some delay, and re-combines them with the original signals.
The end result will have an enhanced width and increased stereo presence. It works really well on lead sounds you want to make pop. Hear it in action in the video below:
---
TAL Reverb-II – Reverb
One of the most popular free reverbs currently on the market. The TAL reverb is a lush reverb with a fast buildup time. It's based on the successful TAL-Reverb 1 and works really well with atmospheric sounds. It's a great addition if you are still using your stock reverb plugins.
It comes with simple subtractive EQ knobs so you can surgically place the reverb within your mix. Features include:
Plate reverb sound
Room size / decay length control
Predelay up to one second
Band subtractive EQ section
Stereo width control
Stereo input mode
10 factory presets
Here it is in action:
---
Triple EQ – EQ
One of the best free EQs available: the Blue Cat Triple EQ. The Triple EQ is a 3 band semi-parametric equalizer that can be controlled as a single filter. It allows you to create customizable shapes in addition to including a low shelf filter, a high shelf filter, and a boost/cut filter.
It has a wide gain range of  +/-40 dB per band and bandwidth of  .01 to 5 Octave. All three filters are linked. This means when you change the bandwidth, the three filters are adjusted accordingly.
A great option for anyone looking to upgrade their stock EQ.
Here's a video showing the features:
---
LoudMax – Limiter
The LoudMax limiter is one of the simplest limiters available. It was designed to retain the original character of the audio even at high compression levels. It's incredibly simple to use with only two sliders: one for the output, and one for the threshold.
If you're looking for something to increase the overall volume of your master, this is it.
How does it compare to the popular Ozone mastering plugin? Check out the comparison below:
---
That wraps it for the best free plugins on the market. These plugins should give you a few more options to play with during the mixing process. As I mentioned before, if you have any other suggestions that may be useful for you fellow readers, please leave them in the comment section below.
I hope you've found at least one plugin to add to your suite!
---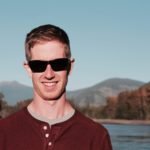 About the author: Glen Parry has been involved with music for over 15 years. He's done everything the hard way so you don't have to. You can find more advice and buying guides, such as a review of the best electronic drum sets, over at AudioMastered.com