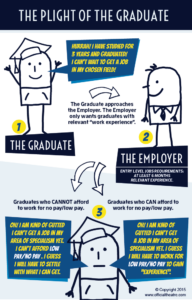 There has been some discussion recently on the topic of should you work for free? I often say to those looking to get into touring that they should try to get on a tour for the experience or ask if they can help someone who is doing the job they want to do. More times than not, when you are in a position of limited knowledge but have lots of enthusiasm to learn, you are not going to get paid for offering your services. In my opinion, and it is only my opinion, there is nothing wrong with offering your time in exchange for knowledge from someone else. You are giving them an extra pair of hands and hopefully making their life a little easier that day, and in return, you are learning. There is an exchange of commodities here, but neither involves money.
We need money to survive of course, and I suggest offering your time for free in the beginning when you are in a position to do so. In my book, Girl on The Road, my strategy is to set yourself up with six months of living expenses for this exact situation. If you really want to learn how to do a job on tour, you need to actually go and do the job. Learning from a book or a course is great and the more knowledge you have going into it, the less overwhelmed you will feel. However, for a job like this (on tour), there is no substitute for going and doing the real thing. Unless you work for a sound company and get sent out on the road, paid, it is unlikely you will be able to tour and get paid from the start. Some people believe you should not do anything for free, it devalues you. I disagree. I believe that you won't be working or as I see it "learning" for free for long. In this industry, its connections. Once you show competence and a good attitude, it is likely you will get more work and very quickly. Once you can offer your services and know the basics of what you are doing, you will get paid. You don't need to know everything immediately but you can't be purely learning and expecting to get paid. If you do, that's a bonus and a wonderful one at that.
I would say everyone needs to take their own path. If you feel comfortable doing as I said above, then go for it. If you don't feel comfortable giving your time and not being compensated with money, so be it. Whatever is comfortable for you. It doesn't mean you won't get to where you want to be, this is just my experience and advice.
I would invite anyone with questions or comments to reach out to me and we can discuss further!
More on Working for Free
---
Claire Murphy has worked for bands such as Vance Joy, Tegan & Sara, Elle King, Lord Huron, Babes in Toyland, The Raveonettes, ABC, Go West, Tony Hadley, Therapy? and many many others, playing in venues from bars to arenas, and 80,000 capacity stadiums. She has toured in splitter vans around Europe, flown in for shows in Russia, South America, Australia and Japan, and toured in buses around the USA and Canada. She has Tour Managed in the UK, Europe and the USA and is currently guitar teching her way around the world.
She has worked with bands at festivals such as Coachella, Lollapalooza, ACL, SXSW and Glastonbury, and played iconic venues such as the Sydney Opera House, Red Rocks and Wembley Stadium. She has owned a successful van rental company in the UK and continues to provide storage for the music industry. She mentors women trying to break into the live music industry and when not on tour, she can be found at the beach or drinking coffee in Southern California.