The question many musicians ask is if they need an audio interface while recording their music through a computer. Ideally, any device that has a sound card can record music. This includes a cell phone, tablet and a computer. In addition, you can plug your instruments directly to the computer or tablet using an adapter, use computer-generated virtual instruments, or even connect a USB microphone and record music without an audio interface.
So, if you can record music without an audio interface, why do you need one anyway? Here are the reasons why you should definitely invest in one.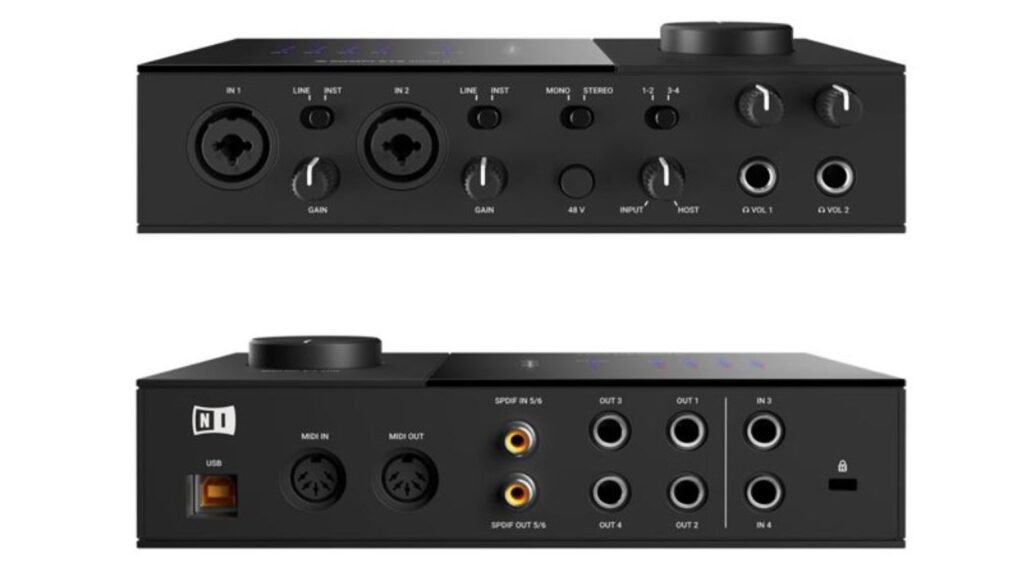 You can connect several items simultaneously
An audio interface comes with a number of inputs and outputs. Inputs allow things to be connected to the audio interface. On the other hand, outputs allow the audio interface to be connected to where the sound is going to such as a computer or monitor speakers.
With that in mind, an audio interface allows you to connect several instruments and microphones all at the same time. You also don't need to have adapters to connect the instruments to the audio interface. This means that you don't overwhelm the computer with so many items plugged in.
It provides a high-quality sound
While you can record music on practically any device with a sound card, it is good to note that these devices serve other functionalities as well. Thus, the quality will not be good.
An audio interface can be compared to the sound card in the computer or cell phone, only that it is an external hardware that is connected to such devices. It is purposely built for transporting audio in and out of the computer or tablet. Compared to the inbuilt sound card, an audio interface offers a higher quality sound.
In addition, an audio interface includes other features such as built-in preamps and phantom power. These features help in improving the tone and quality of vocals generated from a microphone.
It reduces latency
Recording music with a computer involves analog signal from the microphone to the audio interface, it is then changed to a digital signal. From there it is sent to the computer where it is recorded and processed in the digital audio workstation (DAW). It is then sent to the audio interface where it is converted to analog signal and sent to the headphones where you hear the sound. The time in between is known as latency, and when it is longer, the music doesn't sound good.
As a musician, you obviously don't want your audios to have latency.
Most computers are manufactured for numerous functionalities. In this case, they are not designed for low latency performance. An audio interface, on the other hand, is a dedicated device in matters recording. Manufacturers put this in mind and design them for low latency.
That being said, the audio interface reduces latency in audios compared to when you record without one.
It allows recording without an amplifier
Ideally, when you want to record a guitar or a bass, you will need to place a microphone or several in front of an amplifier. You then start sound checking until you have a good setup.
You agree that this is tedious, especially when you are itching to start recording. In addition, a guitar amp takes space, so if you are recording from a tiny room, having an amp can be an added stress for you. Lastly, there is a high possibility to experience sound interferences from the surrounding or other instruments when recording with an amplifier.
Thankfully, you don't really need an amplifier or to go through all that to start recording a guitar. The solution lies in an audio interface. These come with inbuilt preamps that are capable to amplify the signal. It also allows you to change the settings and tone of the guitar recording to how you prefer it. An audio interface also eliminates interferences, ensuring that you only capture the guitar.
Conclusion
As discussed above, an audio interface is the difference between a basic sound and high quality and professional sound. If you are serious about recording such sounds, then you can't afford not to have this device.
There are various models in the market. Be sure to consider how many inputs and outputs you need when purchasing one. Do not forget to check for compatibility with your computer, the sound quality that you want and off course your pocket.
---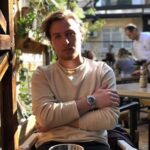 Guest Blog by Tim McAllins
I've always loved music, and I've always loved sound. I started to produce music when I was about 2, with my mom's pots and dishes, so it was not much of a surprise when I choose music as my professional career. Now I am more focused on making this industry a giving environment. I look forward to meeting young talented folks with great potential."