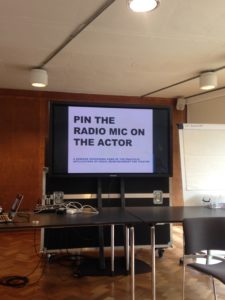 On a warm day at the end of June, the UK chapter of SoundGirls had our first shared events with the Association of Sound Designers, in the form of two workshops about very different and equally fascinating sound skills.
First up "Pin the Radio Mic on the Actor," given by sound engineer and expert "mic hider" Zoe Milton. A vital skill for anyone wanting to work in theatre sound, fitting radio mics is also important for film and TV location sound and in any situation where you want to conceal a body mic on a performer.
Zoe started by taking us through a brief history of the use of radio mics in the theatre. Back in the late 1990s and early 2000's, bandwidth restrictions limited the number of RF channels which meant that even large West End shows had far fewer transmitter packs than cast members. Les Miserable shared sixteen packs between their cast, which resulted in upwards of 100 pack swaps per night!
Fortunately, advancements in radio mic technology and a reduction in the costs of RF licensing in the UK means this doesn't happen as much these days. Of course, Sound No. 2 and No. 3's are still expected to be able to swap mic packs within a matter of minutes if necessary, especially on large shows.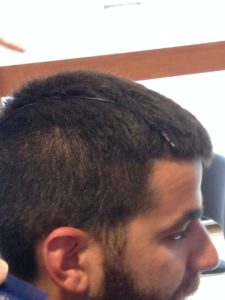 Next, we had a closer look at some of the various mic techniques used to accommodate different hair lengths – including no hair – and performance types. Zoe reminded us that that fitting a radio mic is as much about team work and communication as it is about technique. You work in very close proximity with the performer, and you have to make both the experience and the position of the mic and pack comfortable for them. You also have to make final decisions on mic position that will provide the best and most consistent sound for your Sound No. 1 or sound operator. There can be a big difference in the sound of a mic fitted at someone's hairline, and one fitted over an ear.
As well as the performer and the Sound No. 1/sound op, radio mic fitters also have to take potential costumes, hairstyles, wigs, and hats into consideration. Zoe emphasised the importance of speaking with costume and wig designers as early in a production process as possible so that you know where you might be able to hide a mic and mic pack. We looked in detail at positioning mics within hats and discussed solutions for performers with no hair (creating an ear "hanger" works well). Zoe also talked us through how to hide mics and mic packs under wigs. I was particularly impressed with one solution that Zoe and a colleague devised for an opera singer who shed his clothing after his entrance, which meant it wasn't possible to put his mic pack in his costume. Instead, they had a half-wig created to blend in with his natural hair and give them enough volume to hide his mic pack on his head, within his hairstyle.
After giving us a rundown of the best accessories to use, including the benefits of using wig clips over tape and how to effectively colour a mic cable, we had the chance to get up close and personal with fitting a mic ourselves.
I came away from the workshop with a much clearer idea of the solutions available when fitting radio mics, as well as feeling slightly guilty about how much I rely on tape (more wig clips, I promise, Zoe!).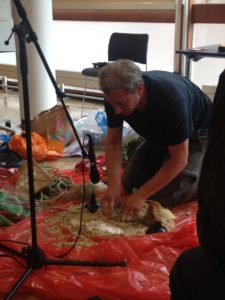 In the afternoon, Tom Espiner introduced us to the fascinating world of Foley sound creation. Tom is an actor, puppeteer, theatre practitioner and Foley artist, who has provided Foley for film and TV as well as live opera and theatre.
With the technical assistance of Gareth Fry, Tom demonstrated the process of recording Foley, using various objects and textures to build up multiple layers of created sound effects. It was fascinating to see Tom take everyday objects such as twine and rubber bands and turn them into snakes sliding across rocks and flicking their tongues.
After we'd seen the expert do it, it was time for us to have a go. We had a lot of fun adding horse hooves (a classic) and saddle noises to a scene from The Revenant and learning what might have gone into making the sound of a dinosaur hatching from Jurassic Park.
Later on in the workshop, we looked at adding live Foley to stage plays, and I learned how difficult it is to keep one hand making the sound of a babbling brook while the other creates splashes in sync with another actor, as they mime washing their hands. In one of the most enjoyable exercises of the day, all of us contributed to creating a Foley soundscape to illustrate a particularly descriptive piece of text, creating the sounds of a deep underground lake in a mysterious land.
As well as being very informative, both workshops reminded me how important it is to get out from behind your computer or console, try something new and get your hands wet literally, as it happens. I think all attendees left inspired to try new techniques and find new ways to make sound.
Many thanks to the Association of Sound Designers for offering the opportunity to our members.
---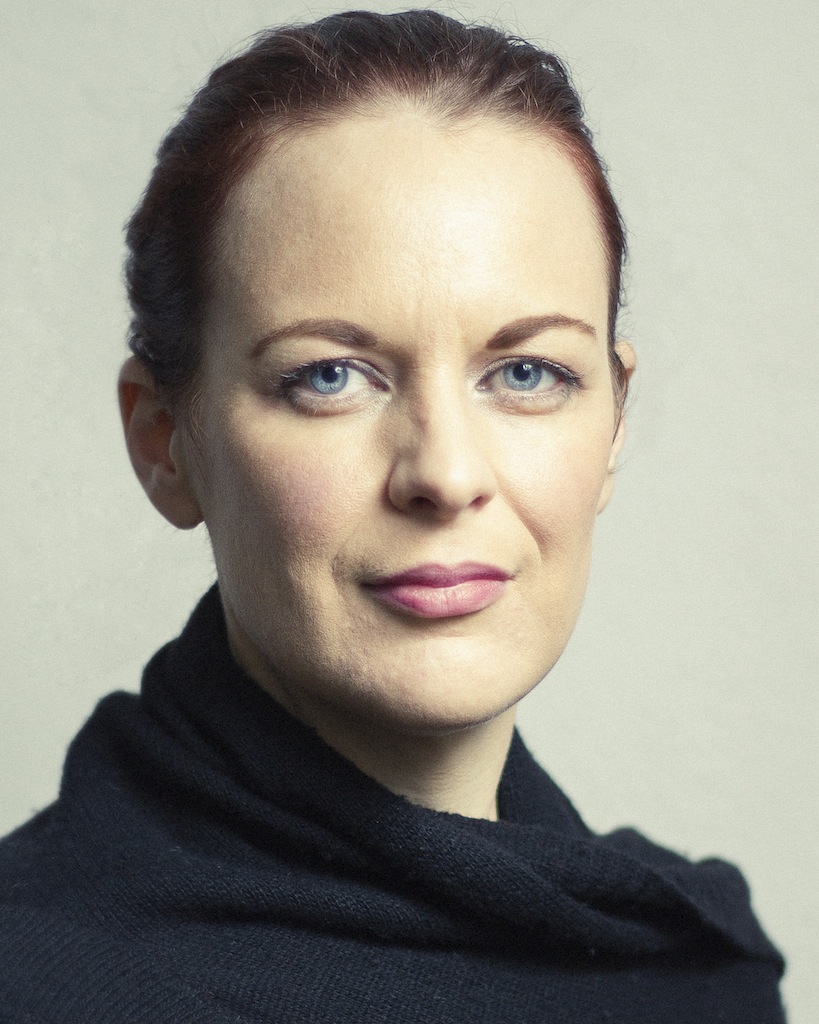 Kirsty Gillmore: A sound designer, engineer and voice artist, Kirsty blogs about Sound Design for Theatre and Film, in particular how to do it on a budget. She also shares lessons learned throughout her career.
About Kirsty: Originally from New Zealand, Kirsty has been based in London, UK since 2002. Her 15 year career has seen her work in music production, post production, live sound and broadcasting, including eight years training with and working for the British Broadcasting Corporation. She established her own sound design & voice production business, Sounds Wilde, in 2010 and now works as a freelance sound designer for theatre and film, as a voice reel producer and voice artist.