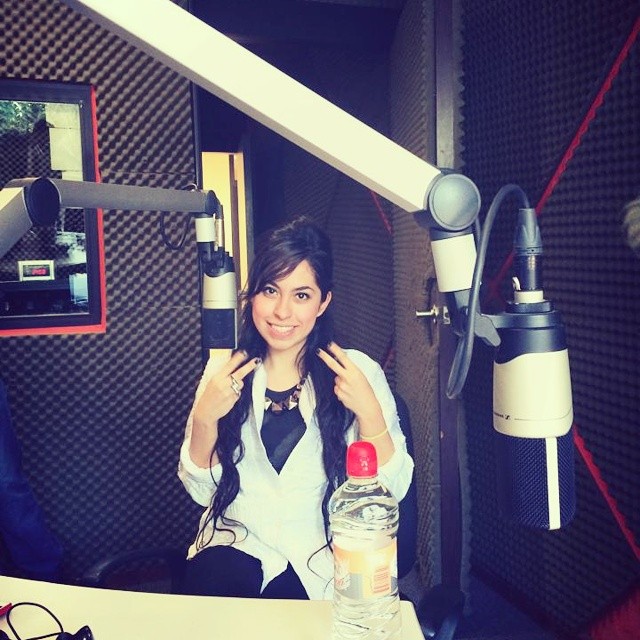 Michelle Desachy is a music producer, recording and mixing engineer and musician based in Mexico City. She works as an independent contractor at different record studios in Mexico and USA, like three-time Latin Grammy awarded studio, Estudio 19 (E19). She has also worked giving audio and music production conferences at live sound events including The Riviera Maya Jazz Festival in 2014, where artists like: Chick Corea, Pat Metheny, and Kenny Garret performed. She recently joined the Directive Board for AES(Audio Engineering Society) Mexico, as the youngest person appointed.
Michelle decided that she wanted to make her living working in music and initially, her parents were not supportive of her choice of career. Michelle told them she was "going to dedicate herself to music professionally and that it would be so much easier if they gave her their support." She says, "they finally got on board because they saw my passion and commitment."
Growing up in Mexico City, where the environment and cultural ideology is patriarchal, Michelle believes it is still open for women. That there are as many opportunities for women as men, but you must be prepared and not be afraid to knock on doors. Then take the opportunities when they are presented. Michelle says that women working in male-dominated fields are viewed as Fighters, and most people admire the path they are forging for all women.
And Fight She Has –
"Honestly I have faced countless obstacles, but I think that's just part of life. So I have learned that in order to succeed in Music Business, you have to be strong-minded, authentic, and hard working. And don't ever let the obstacles overcome the great joy that is working in this field".
Michelle enrolled in the Music and Audio Engineering program at Fermatta Music Academy and continued her studies at Berklee College of Music. She also studied a business course at Harvard University. From there she started knocking on doors, interning and working at several studios and live events. Learning everything she could.
Michelle was hired at the three-time Grammy awarded studio, Estudio 19 (E19). Michelle says she learned so much there, all about analog gear, pre-amps, compressors, eq's, and mics. She was taught techniques for recording and mixing and that she could handle 18 hour days. She was also taught to have the highest quality standards and to be professional in everything she does. A key is to keep learning new techniques and skills every day. She worked there with many musicians from many different labels and Michelle believes you should have the sensitivity to " understand the music and the musicians in order for the music to become the best version of it."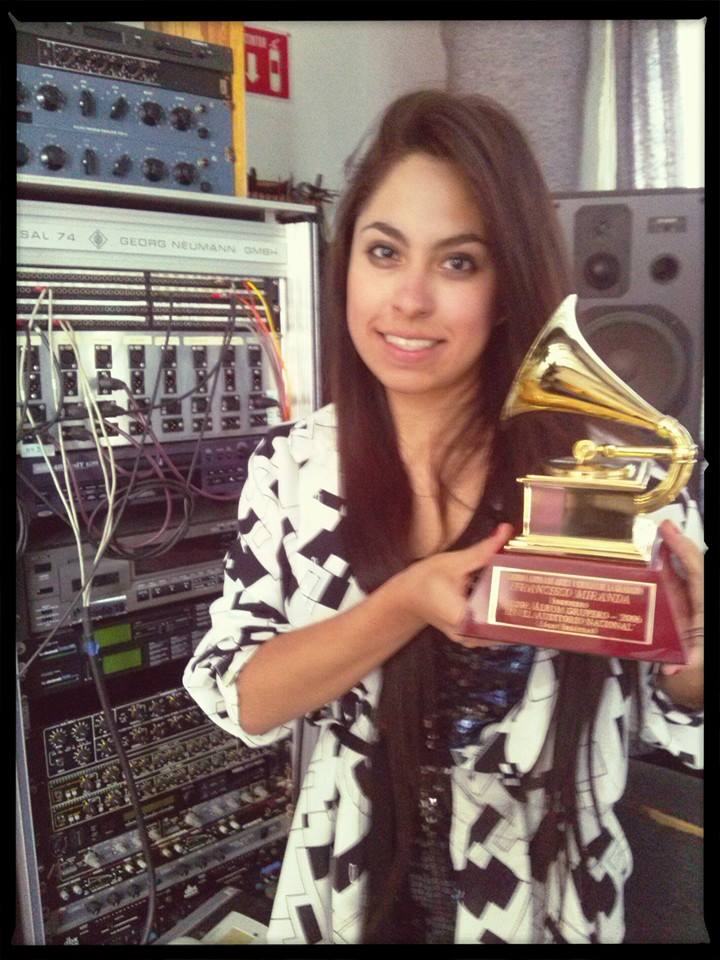 On the business side, Michelle believes that her business studies at Harvard are a key factor in her career. "I don't think I would understand the Music Industry the way I do if it wasn't for business courses. They gave me the skills to find the correct way to manage myself in any project that I do, regarding budgets, administration, planning, deadlines, contracts, finances, etc. I also learned personal skills to become a leader or to work well when you have a boss, or when you are your own boss, etc. Studying those topics opened my eyes in so many ways. I definitely recommend business courses to anyone who wants to succeed in Audio and Music Production. I also took a "Music Business" course at Berklee after the one at Harvard to specialize myself in that specific field."
Currently, Michelle is working as freelance music producer/audio engineer and brings her projects to at E19. "All the Engineers there are like my second family, and they all knew that I wanted to be my own boss." She just finished producing an album for the rock band "El Llamado" and is in pre-production on a pop record she´s producing of a new soloist singer.
Michelle offers this advice to women that want to enter into professional audio: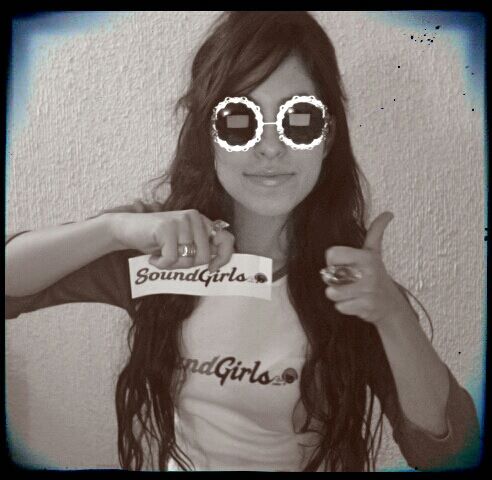 You need to have a deep passion for audio
You need to truly believe you can.
Act, Study, Seek out mentors,
Get involved in societies like AES or SoundGirls.Org
Work as much as you can
Must have skills
Be Strong Minded
Fast Decision Making
Know how to deal with grumpy people, (so you can take out the best in them instead of the worst..)
Favorite Gear
Microphones: Neumman m49 y Telefunken ar51
Pre amp. Neve 1073
Compressor: Dbx160, Urei La, Pultec
Equalizer: GML 8200, Api550.
Effects: Yamaha Spx200