By Yvonne Gilbert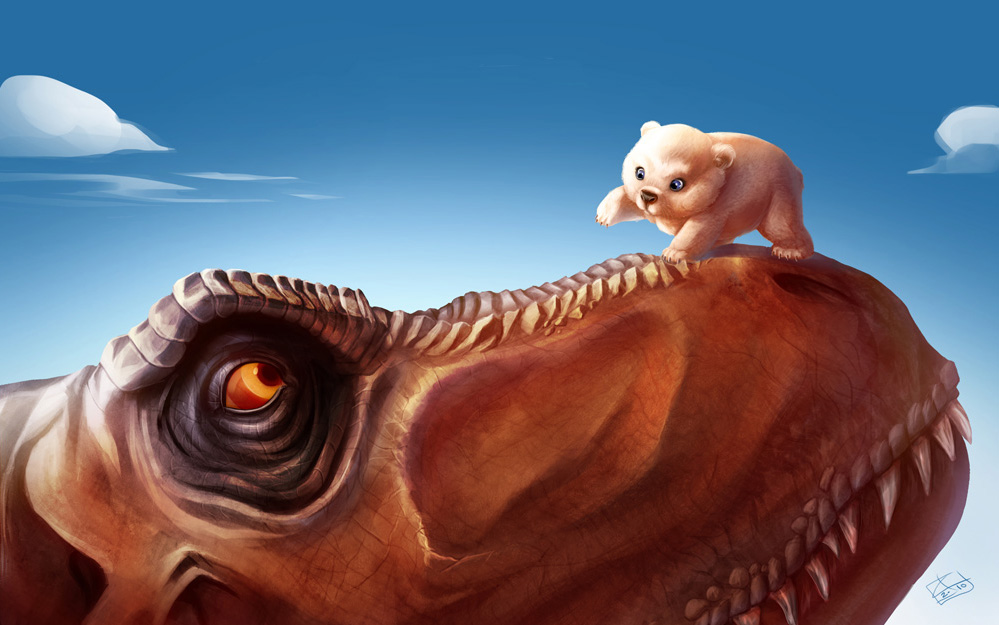 I first started working on plays about ten years ago at the National Theatre on London's South Bank. The first show I worked on that made an impression on me was Pillars of the Community, Sound Designer Ian Dickinson. The preshow soundscape was set in a dockyard, and it sounded good. (I have done a lot of dockyards since and they are always based on it) I remember thinking how realistic it sounded, and it opened up to me how much fun that side of Sound Design could be.
Getting a dialogue going with the director early on will save you time in tech and stress in tech. I once did a show with a Polar Bear; the director insisted it sounded like a dinosaur. He's never heard a dinosaur and either has anyone else. But he has an aural reference in his head of what a dinosaur sounds like. (Mostly due to Jurassic Park, it seems like they used a Polar Bear) So every time I played the Polar Bear sound, he said but it sounds like a Dinosaur. I had to use the sound of a Brown Bear in the end.
I've also been asked to make it sound like a picture I was shown. There have been email exchanges with directors saying that he knows St …… in Oxford doesn't have a clock that chimes on the hour. But for the purposes of this play, set near it, it does.
So don't always worry about being factually correct. Sometimes for the purpose of the story-telling you have to help things along with an overly loud glass break or a church bell that doesn't exist in the real world. Or a Brown Bear instead of a Polar Bear because Polar Bears sound like Dinosaurs.
Have you ever heard a horse and cart go by? The horse, assuming it's on a hard surface, makes a lot of noise, but the cart following it hardly makes any. When I think of a horse and cart going by the wheels of the cart, make a lot of noise. Why is that? I don't have a lot of real life experience of a horse and cart going by. But if I want to build a soundscape, of a busy Victorian Road, then I don't just want horse hoofs as the only traffic noise, so I add the sound of cart wheels. There is evidence that the sound of a Victorian London street was as loud as a modern London street. Think of iron horseshoes on cobblestones.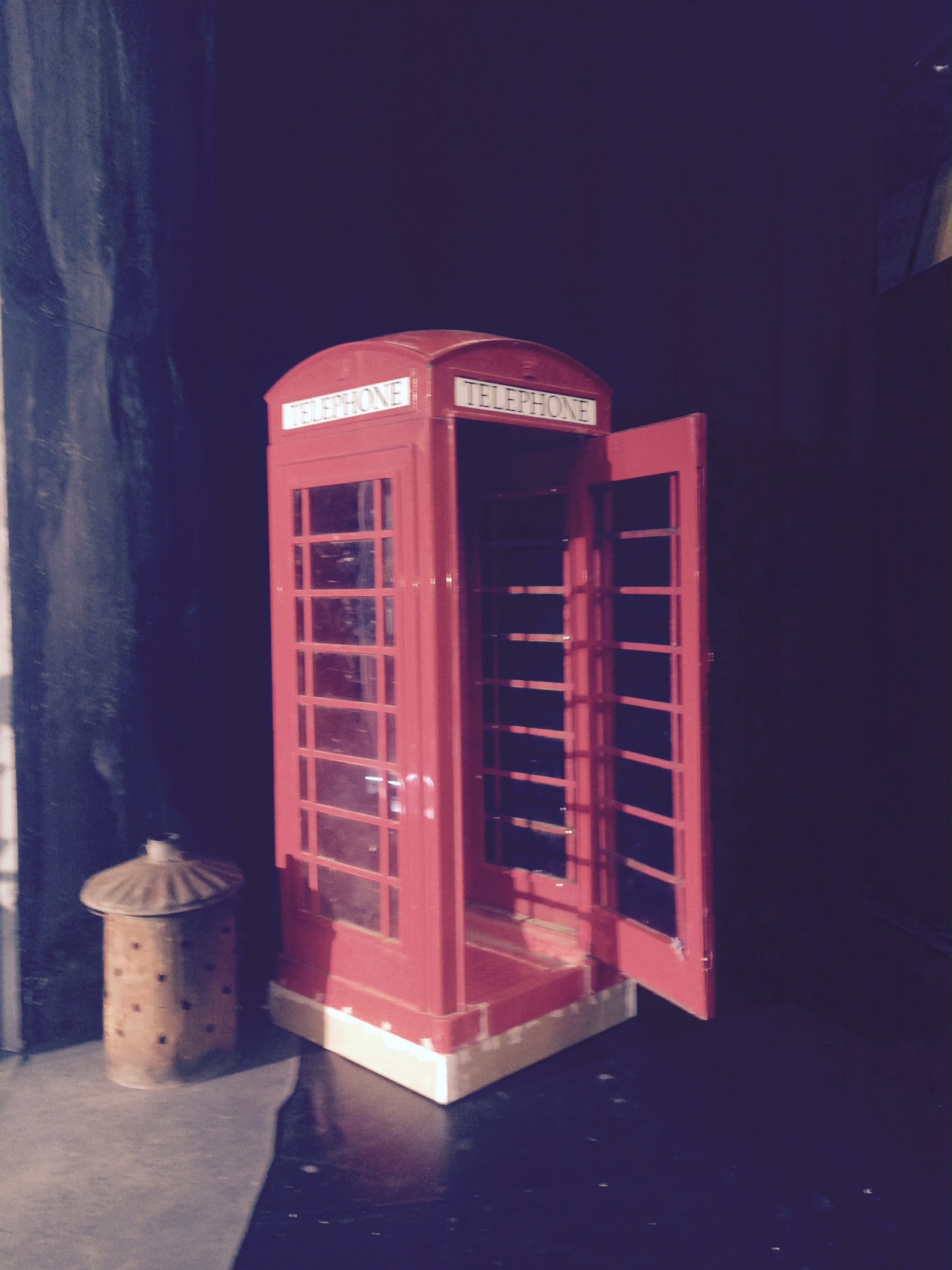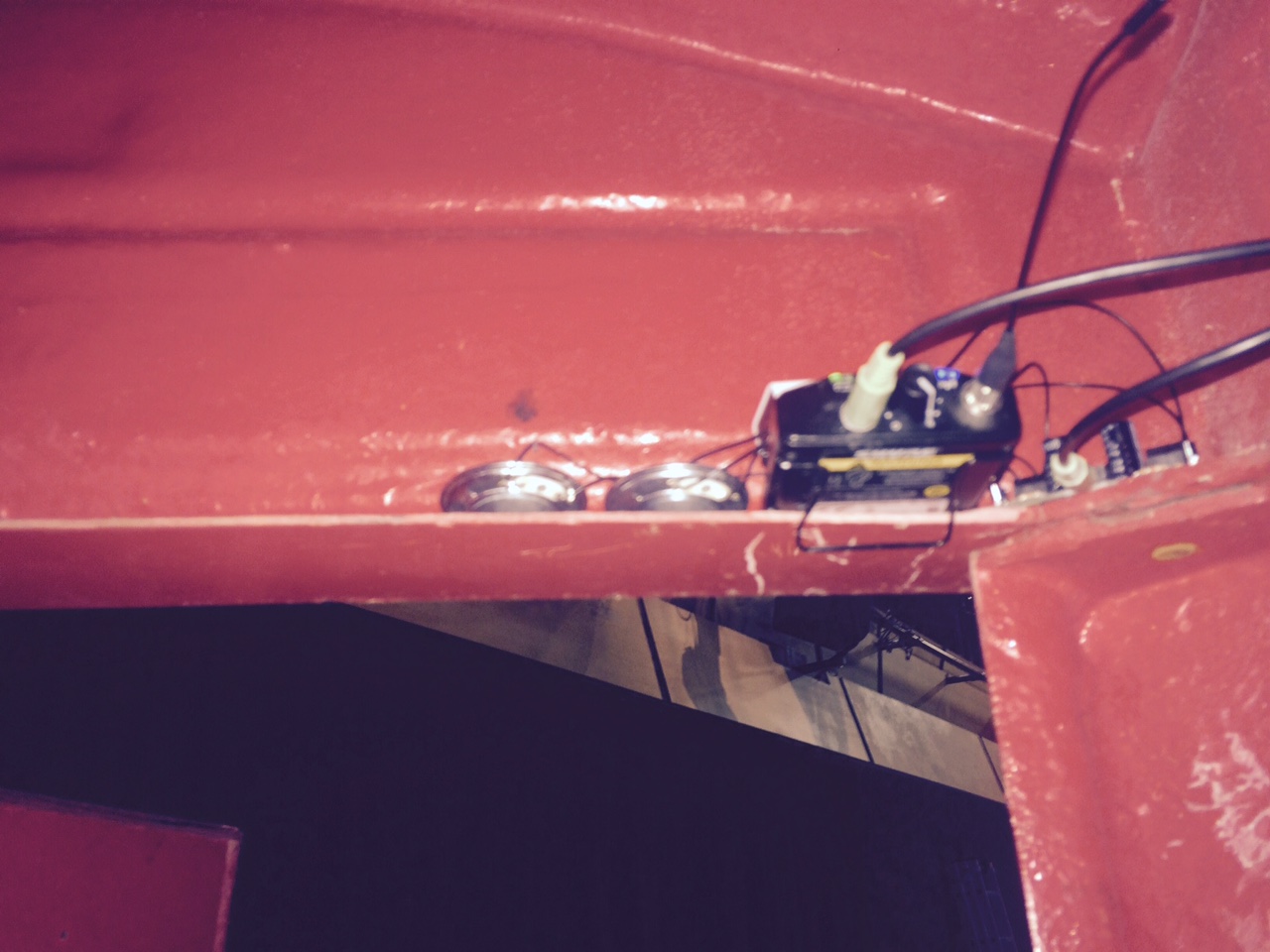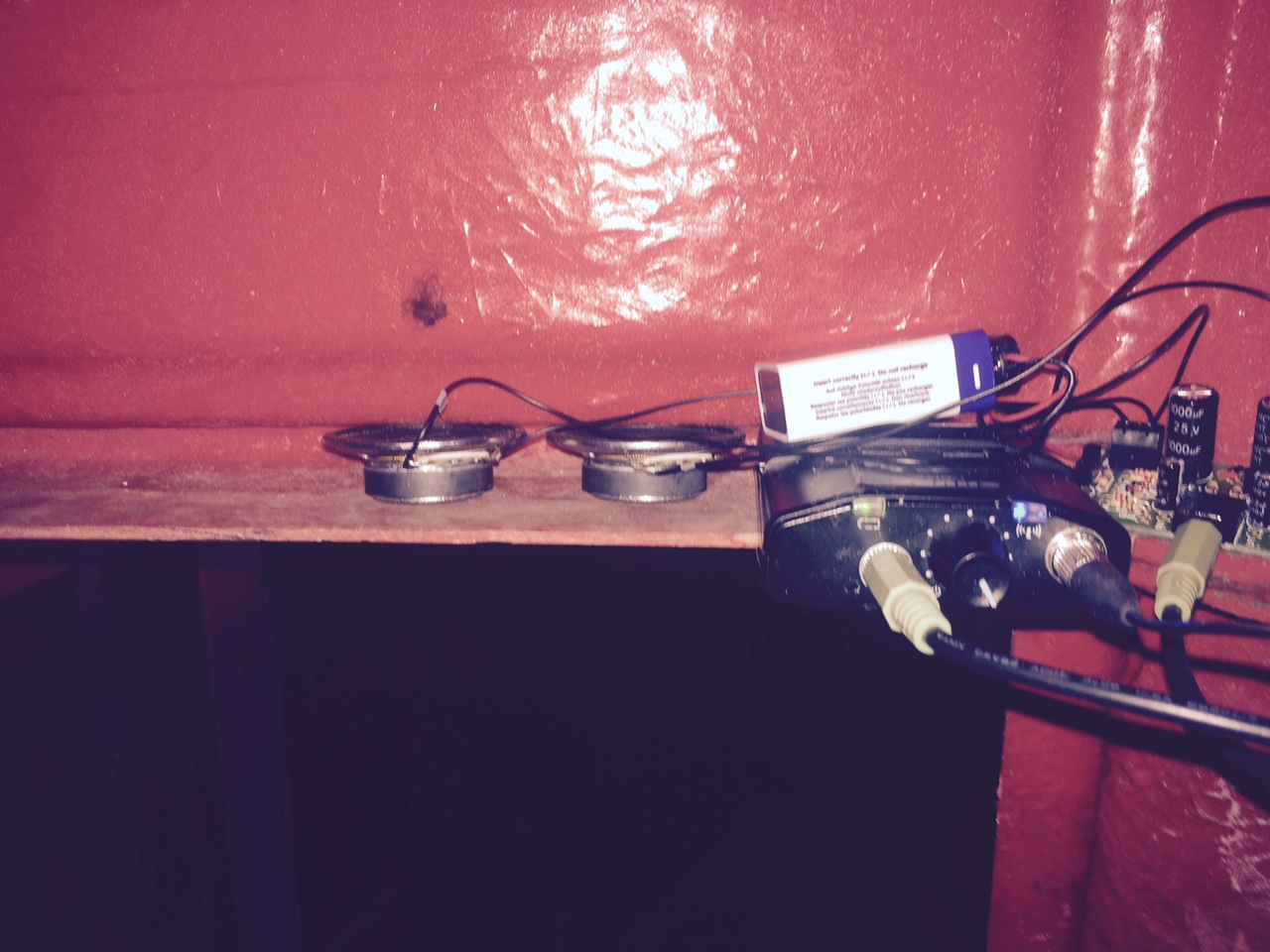 Sometimes you need SFX to happen wirelessly; a phone that rings that can't have a trailing cable or a mobile phone in a jacket. You can get a phone to ring if the one you get still has a bell in it. If it doesn't, you'll have to play a SFX. Here's a picture of a rig I used in a red phone box recently. It's an IEM fed into a little amp and speaker. I had it on the wall at first near the phone. It sounded good, but it wasn't as good as it could be. After the rig had been moved with the speakers pointing up at the hollow arched ceiling of the phone box, it sounded the way I remember those phone boxes sounded.
This is a link to similar rig put into a jacket to give the effect of a mobile phone going off in the pocket. sound-set-up-on-stage
I'm a huge fan of Ben Burt, the sound designer for the Star Wars films he is the king of just making sounds up that are now classics. The sound of the lightsabers, the droids, a wookie. He was designing sound for epic films while we were all still dealing with analogue processing. There are some great interviews with him on you tube where he describes how he came up with the classic Star Wars sounds. The lightsaber is particular genius. Taking the back off a CRT TV and swinging a mic around is inspiring. How much fun must he have had coming up with that?
SFX can help with storytelling, which is what we are doing when putting on a play. They can inform the location and time of day. The right SFX can announce the cavalry or impending doom.  I have found carrying a portable recorder with me very useful. I use the Zoom H4 some of the best £250 that I have ever spent. Being able to record a voice over on the spot, or getting that perfect creaky door you just heard in your SFX toolkit, has proved so useful.
The audience's sense of year can be helped massively with SFX. I recently did a show set near Claphem Junction Station in London, and we were able to indicate the decade of each scene by the type of train through the station and the accent of the station announcer.
I like playing with SFX it is a different discipline than live music, but it's still fun.
Copyright © 2015 SoundGirls.Org