Griselda Jiménez is the first woman sound engineer in México, working for Mr. Vicente Fernández (among many other representative icons of Mexican popular music) for more than thirty years. Her hallmark, beyond her professionalism and dedication, was her interest in transmitting what the artist is feeling, which is why artists wished to work with her.
From Dancing to Mixing
Griselda came from a family that was directly related to sound, her parents were involved in the rental services of musical instruments and audio equipment where she learned how to use and manage them, but her dream was to become a dancer "I learned everything about the sound when once, as an artist on a tour, my father, who was in charge of the sound, got sick and went back to Guadalajara. I had to take care of the sound at the same time I was performing, that's how I learned. Actually, I didn't like it, I had to do it because my father made me do it. I was only an actress and a dancer." says Griselda.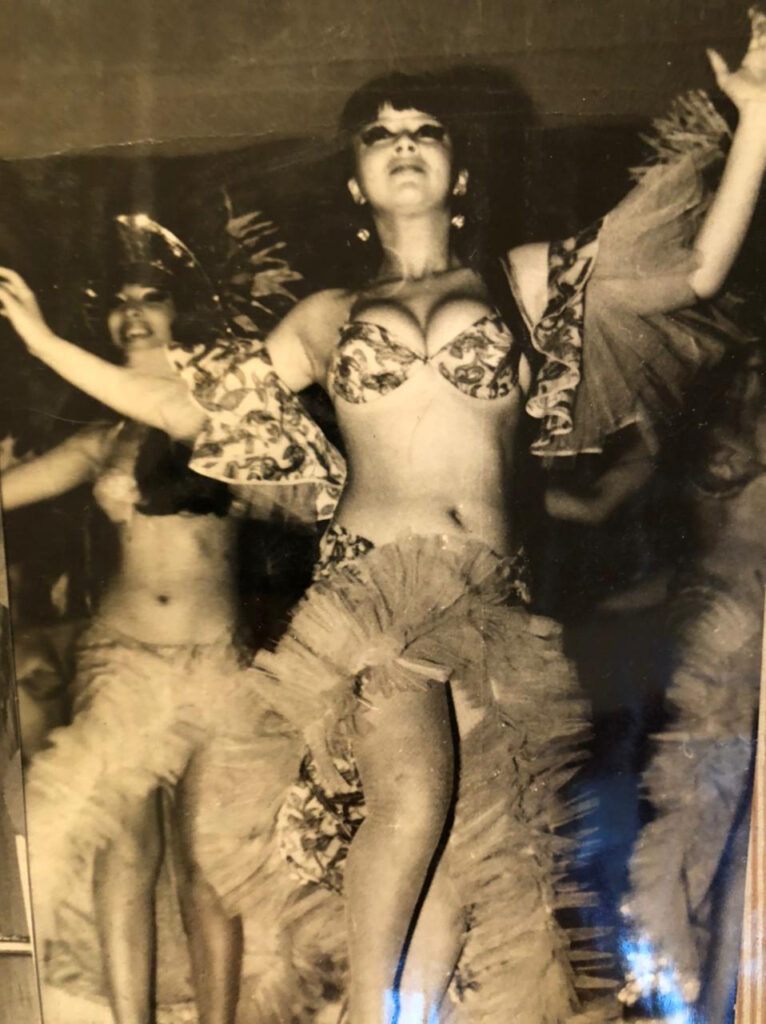 In 1969, Griselda started her career as a dancer in las caravanas of the Blanquita theater in Guadalajara. A couple of years later she moved to Mexico City and worked as a substitute dancer for the company of the same theater where the actress Margarita Su López, also known as Margo Su, was in charge. It is relevant to say that Margo Su was an important writer and a theater entrepreneur during the Golden Age of Mexican Cinema.
Working in this venue opened a window where Griselda had her first introduction to live sound mixing. An accident gave her the opportunity to be in charge of the theater audio – "Thanks to the unprofessional behavior of the staff, I had the opportunity to be in charge of the audio. I remember that the audio manager got drunk and had an argument with Lucha Villa (icon of Mexican music), she knew I had knowledge about audio so she told me "you are in charge" and fired the guy. Instead of waiting to finish the show, he grabbed his things and left everything there. It was at that moment when Griselda started as a live sound engineer.
Her career continued, at first, she worked for comedians and theatre artists that work by seasons which was the case of Lucha Villa, one of the most important singers in Regional Mexican Music. This event was important to Griselda since she was the first person who believed in her. Later, Jiménez worked with important artists such as Pepe Jara, Juan Gabriel, Imelda Miller, Los Platers, La Sonora Santanera, Irma Serrano, Los Panchos, Pérez Prdo, Lola Beltrán, Jiménez sisters, Vicente Fernández and more.
Professionalism, Modesty, and Determination – The key tools for her development
Griselda has shown modesty and professionalism through her career, basic principles that have kept her in the industry for several years. In 1982, she met the great icon that marked her career, Mr. Vicente Fernández. Fernández had some issues with the attitude of audio engineers, so he thought it would be better if he worked with a woman audio engineer, that's when he offered Griselda a full-time job. Coincidentally, the engineers were her brothers, so her immediate reaction was to say "No sir, you are my brother's artist and I won't get in the middle of that", but she went to talk with her family who told her to take the job.
After more than thirty-three years touring, Vicente Fernández left the stage five years ago and Griselda was decided to do the same, but Edith Márquez asked to work with her for a few dates since Griselda sees her as a daughter because of her big heart and human quality, she agreed by gratitude and worked a few concerts more, which were her last sound mixes before her retirement.
Training and Empirical Knowledge
During that time there were no schools where you could study music engineering, so she acquired all her knowledge about sound engineering by practicing, experiences, and day-by-day challenges, with joy and pride Griselda became one of the best sound engineers in Mexico. Adrenaline was the key for choosing live sound, although she worked on some projects inside the studio, for Griselda it wasn't the same experience and sensation, that's why she preferred the adrenaline and pressure that comes from working on stage with artists. "I started to learn in an empirical way by watching tv shows, but where I truly learned was when we were touring with Vicente in the United States. The audio engineers that worked there were curious about the fact that there was a Mexican woman sound engineer and they helped me" says the engineer.
Opens a Path in an Industry Dominated by Men.
"At first it was quite difficult to be in an industry where there were no women working on the technical side". With her personality, tenacity, and the support of the people around her like his husband Miguel Lara (which whom she married in 1975 until she became widowed in 2012), and her crew Enrique Díaz, Fidel Pérez, and Diego Valdivia (who were always by her side) she earned the respect of many professionals and a place in the industry.
In Griselda's words "As a woman, in a job for men, it was complicated but not impossible."
Confidence is the Most Important Thing
"As a monitor engineer, it is key, no matter the mood of the artist, to feel my support. In the Vicente Fernández case, the monitor system that he used was eight-floor monitors just for him, a few more for his musicians, and six side-fill points. Everyone said he was putting a PA for monitors, which was shocking." says Griselda, "I would say that the sound pressure level was around 100dB. The first sound that the artist made was crucial, if everything was good he would see me with total confidence, and then I knew his sound was just as it was supposed to be, sometimes he even told me to lower the level".  The word started to get out and some other artists started to ask for the same monitor system. "The only one who makes it is my gordita" would say Vicente.
From Analogue to Digital
"Vicente only used three microphones: one for the violins, another one for the harmonies, and the last one for the trumpets. I didn't agree with that, so I taught him how to make a mariachi sound. He used to say that people went to listen to him, not the mariachi, but I always told him that without the mariachi the people would never know the songs. It was kind of difficult to work with him, but step by step I changed his mind. I made him use wireless microphones, to the point where he stopped using cable microphones because they made his outfit dirty", she remembers. "Later I worked closely with his musicians because when the show started, they moved back so they could hear themselves, the reason was they weren't mic'd correctly. I changed that so they could hear themselves as it was supposed to be. "My equipment preferences changed over the years, you have to learn, improve, and be updated every day".
Griselda started with a pair of Cerwin Vega speakers and a Monitor console in a 1980 Dodge truck, always with her husband by her side who always supported her.
"At that time, having the right equipment was complicated which is why I didn't have any type of preferences, with the microphones as an exception, where I always used Shure and Sennheiser," says Griselda, "Whatever they put me in front, I would make it work."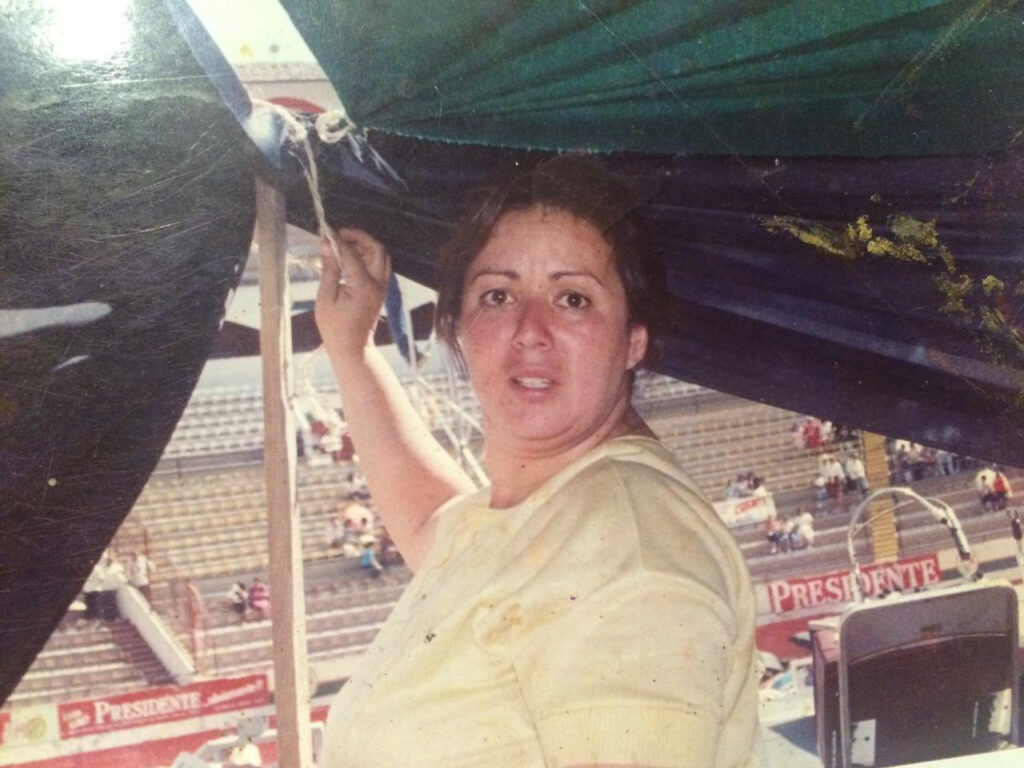 Over the years, she built her technical team and started to acquire her sound equipment, always keeping up with the newest technology. Griselda told us "all my equipment were KF850 system processors, EQ racks, and Roland effects which were the ones Vicente used to like".
After some time, my U.S. friends called me to pay me for engineer training because Vicente's tour was published as the number one show and I used an analogue console. So I went to Los Angeles, I was on an intensive course for a week and then they put me on a show using a digital console" says Griselda Jiménez and continues "Everything was so fast because the next weekend I had to be touring with Vicente Fernández. I took my analogue console (Midas, and when we changed to digital we used a DigicoSD5), with all my peripherals. At the end of the first show, everything went awesome and I saw that Vicente was happy."
The engineer says "as for the monitors, we always used floor wedges, although they were changing over the years because the stages Vicente used were central and rotating ones, so I had to make different arrangements, for the side-fills we had to hang them from the lighting and we put them down before the show to make four reference points. The monitor engineering for Vicente was difficult and complex because of his needs, every time he asked for more sound pressure reaching the 110dB as a base. He used to allow me only three feedbacks during the show, but I never had them, that's why I had some independent EQ.
"I think we as women have the feeling and we are dedicated, we surely can do any job that it's classified as a "man's job" as is sound engineering.
I started as a dancer and maybe because I had my musical sense developed it helped me to mix. For me, everything started as a surprise that evolved into a necessity and challenge that I didn't want. I had complicated, scary and sad moments, although I was afraid of the unknown, I constantly said I could achieve it, remembering my daughters Imelda and Rocío that had given me all their support to overcome any obstacle".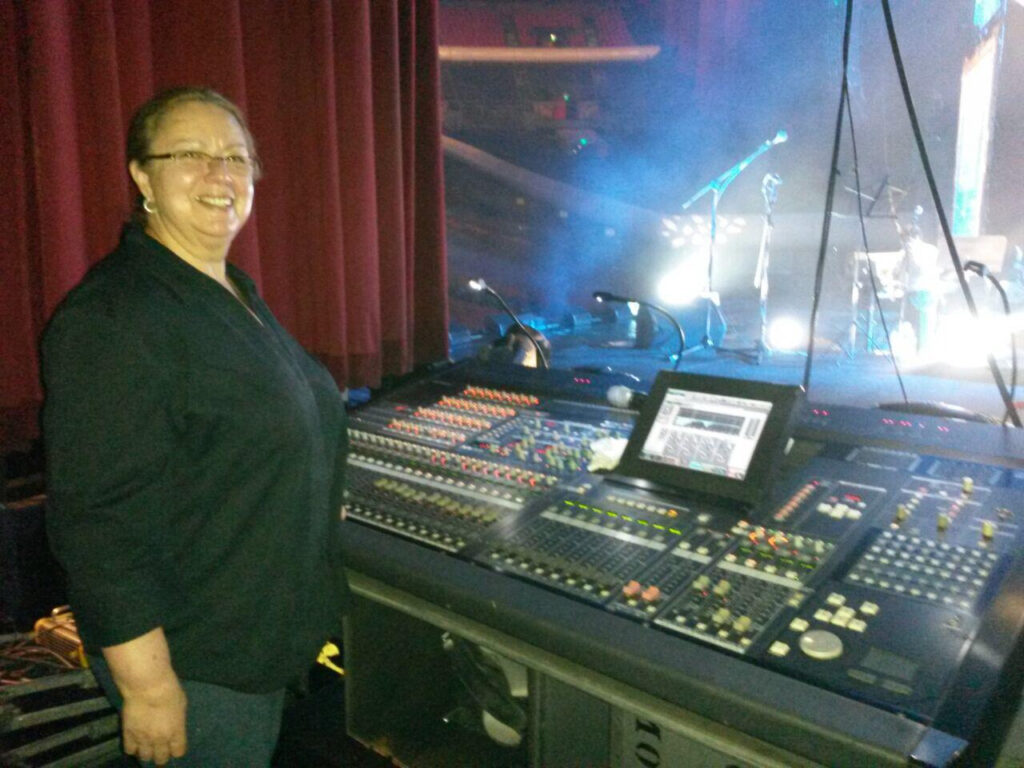 What do you like best about touring?
I like traveling very much and being able to soundcheck in different venues.
What is your favorite day off activity?
To be at my home with my husband and daughters. Enjoying my family and my life.
What if any obstacles or barriers have you faced?
There are many obstacles but all of them can be overcome.
How have you dealt with them?
With a lot of persistence, love, honesty and the most important thing is to be constant all the time.
Advice you have for other women and young women who wish to enter the field?
Do not lose the passion and love for their profession, ignore negative comments, keep updating all the time and not compare yourself with anyone, each one of us is unique and we have our own mix styles.