A HUGE thank you to super kind badass FOH Engineer Amanda Davis for lifting up other aspiring FOH engineers. She came through Vancouver to the Queen Elizabeth Theatre on the Janelle Monáe
– Dirty Computer Tour.  She allowed for a small group of Vancouver SoundGirls to shadow the sound check and hosted phenomenal Q&A. Also, the group got a venue tour of the audio system. And as a bonus, Amanda hooked us up to watch the fantastic show.
FOH Engineer Amanda Davis did a great job mixing Janelle Monáe.  In addition to sharing sound, tour, and career tips, a huge take away from the day was the amplified message of the tour. Amplify love.
Some of the words from Janelle Monáe, "Thank you…. I am grateful for you being here…. for making me feel safe… Know that you are not alone…. Know that America and Canada, and other countries around the world have been allies…And we should continue. Continue to fight for love. Continue to fight for LGBTQ+ rights. Continue to fight for POC rights. Continue to fight for Women's rights. This is worth fighting for… I am hopeful. Stay hopeful."
FOH Amanda Davis – Mixing Tips:
When in doubt, groove to the mix and have a good time.
FOH Dance Moves to Improve Your Mix:
Head bob
Hand Claps
2 Step
Hip Sways
Arm Sways
Hand Flicks
Memorize the lyrics to nail your FX throws for eight-note delays and quarter-note delays.
Wearing a show costume to mix in can instantly help your confidence and help get you in the mood for grooving.
The free RTA app is good enough to use. Don't really have to go out and buy a SMARRT rig as a FOH tech. But really, just use your ears. Groove. Mix. And it will be a piece of cake.
Sometimes EQ'ing is like baking a cake. The ingredients on their own taste weird, like eating a stick of butter, but all the together they are delicious.
Waves TracksLive – FREE DOWNLOAD. For recording your mix every night, then do a virtual sound check next the day to save time for your artist.  Line-check. Virtual Sound Check. Artist Sound Check.
Laugh and smile. Have a good time.
Before the Field Trip, we had organized a Digico Demo Day to get some hands-on training in preparation for the day.
SoundGirls Vancouver Chapter would like to send out a HUGE Thank You to kind to the generous sound folks of Gearforce Pro Audio Specialist and Shawn Hines of GERR Audio. Shawn Hines brought in a Digico SD 12 for us and gave us a thorough demo of the features. He also setup a Virtual Sound Check for us all to practice mixing.  Gearforce folks generously opened up their shop and show us some tricks on the Digico SD 10 and SD8 as well.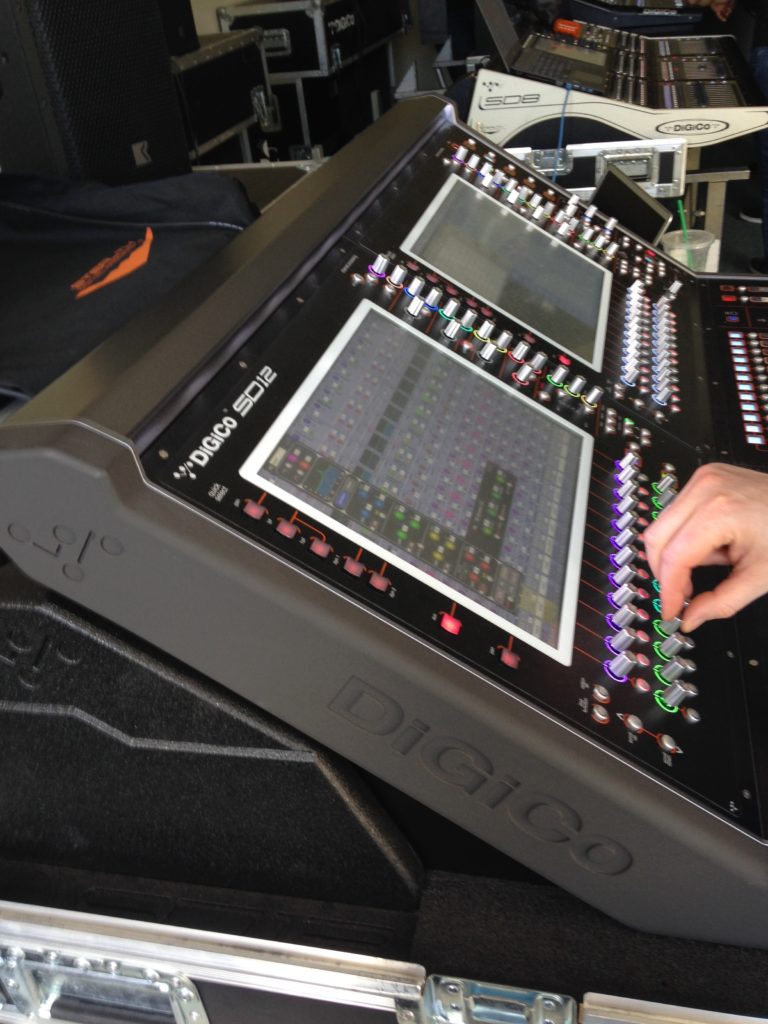 THANK YOU!
FOH Amanda Davis and Janelle Monáe Dirty Computer Tour Crew
Shawn Hines of GERR Audio
Gearforce Pro Audio Specialist
---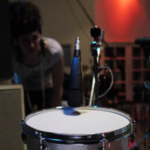 By Alexis Douglas – Co-Chapter Head of SoundGirls Vancouver. She's been practicing her craft in the music industry for about 12 years ranging from sound in studios to stages. When not playing with sound toys, she can be found playing her many instruments. Her favourite being her cello. Otherwise she can be found appreciating other people's mixes on the dance floor.