Aries Deng is a U.S.-based DJ & EDM producer. Born in Beijing, China, Aries moved to Atlanta, Georgia to pursue her love for music during her high school years. She started playing classical piano at the age of four but got drawn to Hip-Hop music during her middle school years after receiving a 2Pac CD from a friend. In 2006, Aries Deng produced her first EP, "Because of Love", which combined her Hip-Hop and classical influences. In 2010, Aries moved to Boston after high school to attend Berklee College of Music and pursue a double major in Electronic Production & Design, and Music Production & Engineering. Shortly after, her musical tastes branched out to other genres. Aries started DJing and scratching using her favorite Technics turntables. She also discovered a Japanese Electronic Duo 'HIFANA', and after seeing one of her biggest music influences- 'DJ Shadow' performed with his electronic setup, Aries decided to explore the technology side of music.
As Aries turned her focus to electronic performance, her music-making also flourished. In 2010, she worked with New Orleans producer RedDog on the single "Bring Them Out", which made it to the local charts. In 2011, she was featured as a DJ in a promotional video of Numark, a leading manufacturer of DJ equipment.
In 2012, she was part of the 'Scratch Ambassadors' DJ tour sponsored by Numark and Akai. She performed in Beijing, Shanghai and Huangzhou for audiences of over 1,000 people, and gave a series of clinics on art of DJ and electronic music production at universities in Beijing and Shanghai, and was interviewed on an entertainment TV channel- 'ZheJiang E-News'. That same year, Aries worked with DJ Premier, a legendary hip hop producer and DJ on his segment in Re:Generation, a Film on music innovation and collaboration by award-winning documentarian Amir Bar-Lev. It was also in the year 2012 that 'Move', one of the songs that Aries' produced, got sponsored and featured by Underground Hip-Hop.
With her passion for electronic music, Aries started to produce more EDM songs. She worked with Singaporean Popstar Daphne Khoo, up-coming singer and songwriter Guro Elverhøi, among other names. Aries also takes her DJ art to the dance floor. In 2013, She DJ'ed at CollegeFest, the most heavily attended back-to-school event in New England, at Boston's Hynes Convention Center.
Today, Aries lives in Los Angeles, California, where she continues to work as a music producer and DJ. She collaborates on writing and producing new EDM music with artists of various nationalities and musical backgrounds.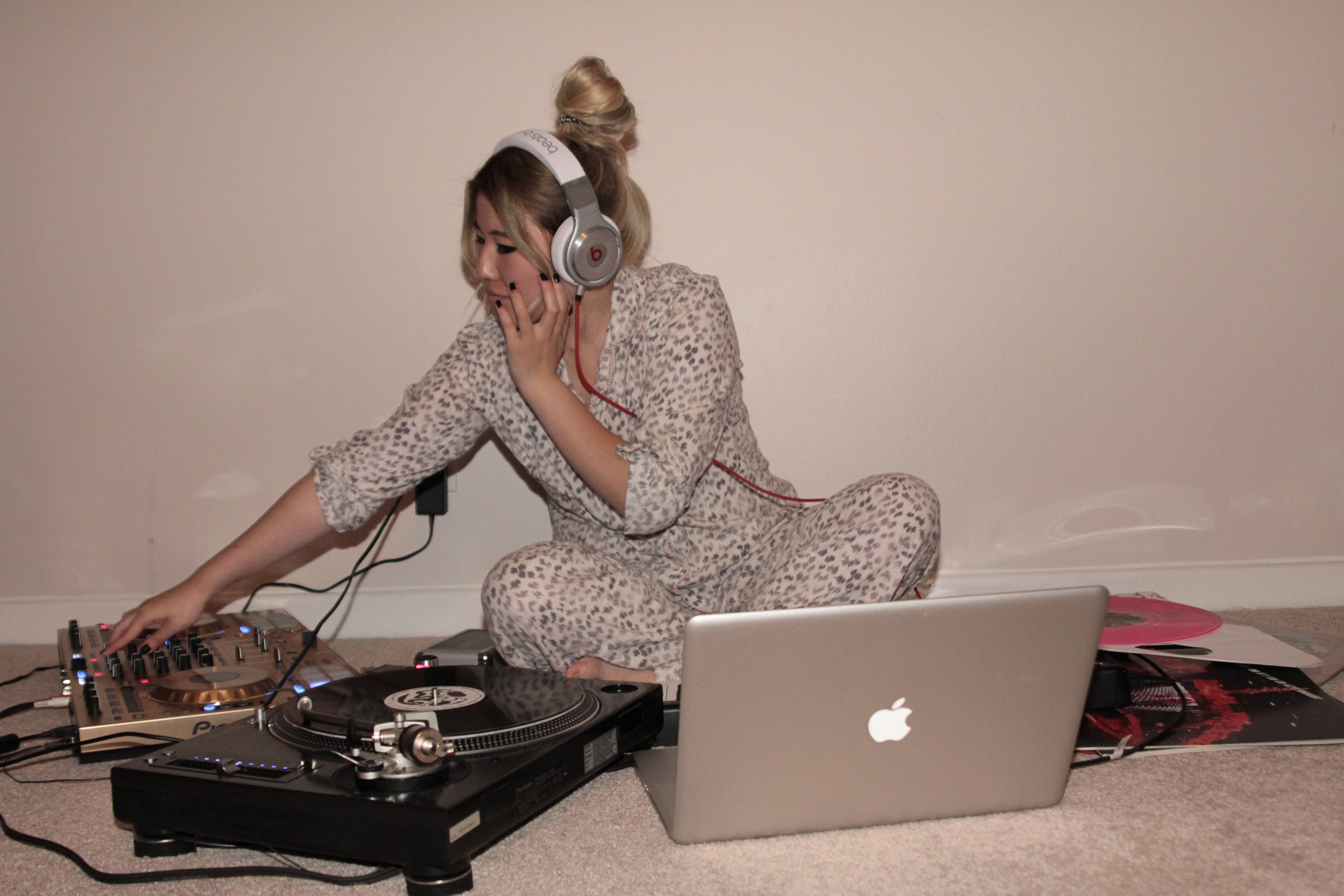 What type of EDM do you specialize in?
I produce a lot of house music, progressive house, electro-house, and electro-pop.

How long have you been a DJ/EDM Producer? How did you get your start? How did you get interested in doing this?
I decided to become a DJ/EDM producer in 2011 after I began my studies in Electronic Production & Design, and Music Production & Engineering in Berklee College of Music. Before that, I was passionate about Hip-Hop. When I got into Berklee, I saw the video of the Japanese electronic group called HIFANA. They're a renowned electro-duo from Japan. They performed with electronic equipment like turntables and drum machines so I really wanted to learn how to do that. I started DJing and then I gradually got exposed to more types of electronic music.
You were once part of Berklee's DJ ensemble, called the Scratch Ambassadors. What was that experience like?
I really wanted to get into DJing, so I joined the group. I practiced a lot on my own and fortunately after a lot of preparation, I eventually became part of the Scratch Ambassadors, led by Emmy-winning producer & Berklee professor, Stephen Webber. I started performing a lot with the group on and off of campus. My time with Berklee's Scratch Ambassadors was valuable because it helped me with my overall DJing skills–both as a performer and collaborator. It's important to know how to work in a group and collaborate with other musicians so being with the group made me well-rounded in that aspect. Also, because of the Scratch Ambassadors, I am well-versed with the old-school style of DJing. Not just with today's CDJ style.
What is CDJ?
It's basically DJ equipment that allows you to play music with CDs, USBs, computers, etc. It's DJing but without vinyl records. It's the electronic version of turntables. You can do more creative things except you won't get the full DJ experience. I like the experience of carrying vinyl records–the feel of real vinyl, the delicacy of the stylus. You won't get that feel with a CDJ. I do both styles. CDJ and old school turntables. The Scratch Ambassadors really helped me to appreciate DJing and the art of turntabling. Taking it to the electronic side, I end up getting more ideas musically.
What is your educational or training background?
I was born in China and I came to Atlanta, during my high school years. Right after high school, I didn't go straight to Berklee because I was scared that I wouldn't get in. So I first went to the Art Institute of Atlanta to attend their audio production program. After a year, however, I realized that it's not what I wanted. So I decided to give Berklee a shot, and fortunately, I got in.
In Atlanta, I was exposed to a lot of the local Hip-Hop scene. People around me talked about how they wanted to get involved in the Hip-Hop music industry. At first, I rolled around with those people, but I noticed that the way they created music was not how I envisioned music production, they would show up late in their sessions and not take the music seriously. Looking on the bright side, I got to explore music and I was able to get new music produced. I started to learn how to collaborate, how to deal with different people in the music scene. It gave me a front row view on how it is to work in the music industry. It made me think, do I really want to do Hip-Hop music forever?
When I began my studies in Berklee, I discovered there are a whole lot more music genres to explore. I got really drawn to electronic music. I love technology–being on the cutting edge, pressing buttons, tweaking things. Electronic music is a perfect match for my techie style and personality.
Did you have any mentors along the way?
Back in HS, my high school teacher, Mr. Smith, encouraged me to pursue my passion in music further by introducing me to Berklee College of Music. In college, my professor Stephen Webber, who also created the Scratch Ambassadors, really helped me sharpen my DJ and music production chops and push it to another level.
Music discovery?
Being a DJ, it's important to constantly discover what music is out there. I have to listen to a lot of music and analyze what makes it sound great. One of the ways I keep looking out for new music is through the internet–reading music blogs, watching music videos, listening to music on Spotify, iTunes, Soundcloud, etc. I also go to clubs a lot.
You go to clubs for research?
Yes. Going to clubs is both for fun and research for me. Besides enjoying my time, I study how the DJ would hype up a crowd and how people react to certain things the DJ does in the club. I also pay attention to how I react to their music naturally. I like observing the dynamics between the crowd and the DJ.
What clubs do you frequent?
While I was in Boston during my Berklee days, I went to Royale a lot. That's the one club I enjoy going to a lot. The music is really cool and the energy coming from the music really vibes with everybody. I'm also drawn to the overall vibe from the club's decor and layout. Back in Atlanta, I went to Opera a lot. When you go in, it feels like you're entering a real opera house–the stage, drapings, the box seats. They had Thursday college night back then. It had a really good atmosphere. You can see the DJ and the music was really cool.
Who are your musical influences? And how would you describe your music?
There are a lot. Daft Punk is a big one. Calvin Harris. David Guetta. Justice. Madeon–he's very young but super talented. Porter Robinson. My music is definitely more on the melodic side because I'm originally a piano player. Being a piano player, the first thing that comes into my mind are melodies and chord progressions. When I produce electronic music, I don't just think of its electronic elements–layering loops, beat-making, etc. First & foremost, I think about constructing a musical piece. And then from there, my music just tends to have a melodic sound. I'm all about expressing myself and music is a great way to release stress and be able to connect with people. So with my melodies, lyrics, and the overall vibe of the music I create, my key is to express myself and tell my stories. My music leans more towards a melodic, expressive sound rather than the generic raging, hardcore electronic music.
What I like about my musical influences, they build a story with their music. You don't just "fist bump" at the club when you hear these types of electronic music. You also enjoy it in your car, in music festivals, etc. and you are taken to a musical journey & experience every time.
Give us a little background on what you've been up to as a DJ/EDM Producer.
I recently went on a month-long tour in China with the Scratch Ambassadors. On that tour, I went to Beijing, Shanghai and Hongzhou and I was able to DJ for people around my age who appreciate the music I created. It's really cool to go back to the community where I grew up in and then DJ for the people my age and to expose them to the music that I enjoy listening to.
http://www.youtube.com/watch?v=b8F_J5p5C4o
One of my most recent gigs is DJing for corporate events. I had a lot of fun DJing for the launch of BMW's brand new 2014 mini cooper. It was the first new mini cooper to come out in 10 years. The vibe was really cool, and the event featured racing and a lot of tires screeching, and it definitely influences the vibe I created as a DJ for the event. I also had fun DJing for the 2012 Boston Marathon After Party in Boston's House of Blues. I got featured in a Neumark promotional video with the Scratch Ambassadors. The promo video featured DJs and how they each used your turntables.
Right now, I'm in the process of completing my EP titled 'Seasons'. After finishing the EP, I hope to do another tour, back in Asia and then tour in America, Canada.
What do you like best about what you do?
That's a really good question. I guess being both a DJ and electronic producer, I have two ways to experience music and two ways to connect to the audience.
Being a music producer, you have to be creative, critical, and you often have to remain a visionary when it comes to creating musical ideas. But being a DJ, you have to be down to earth and stay grounded. You have to know what people really like to hear at this very moment. Not two months later. Being aware of this keeps me grounded. Being a producer and DJ, I also have two ways to express myself. I can write music, and then I can play music to people. It's two different perspectives.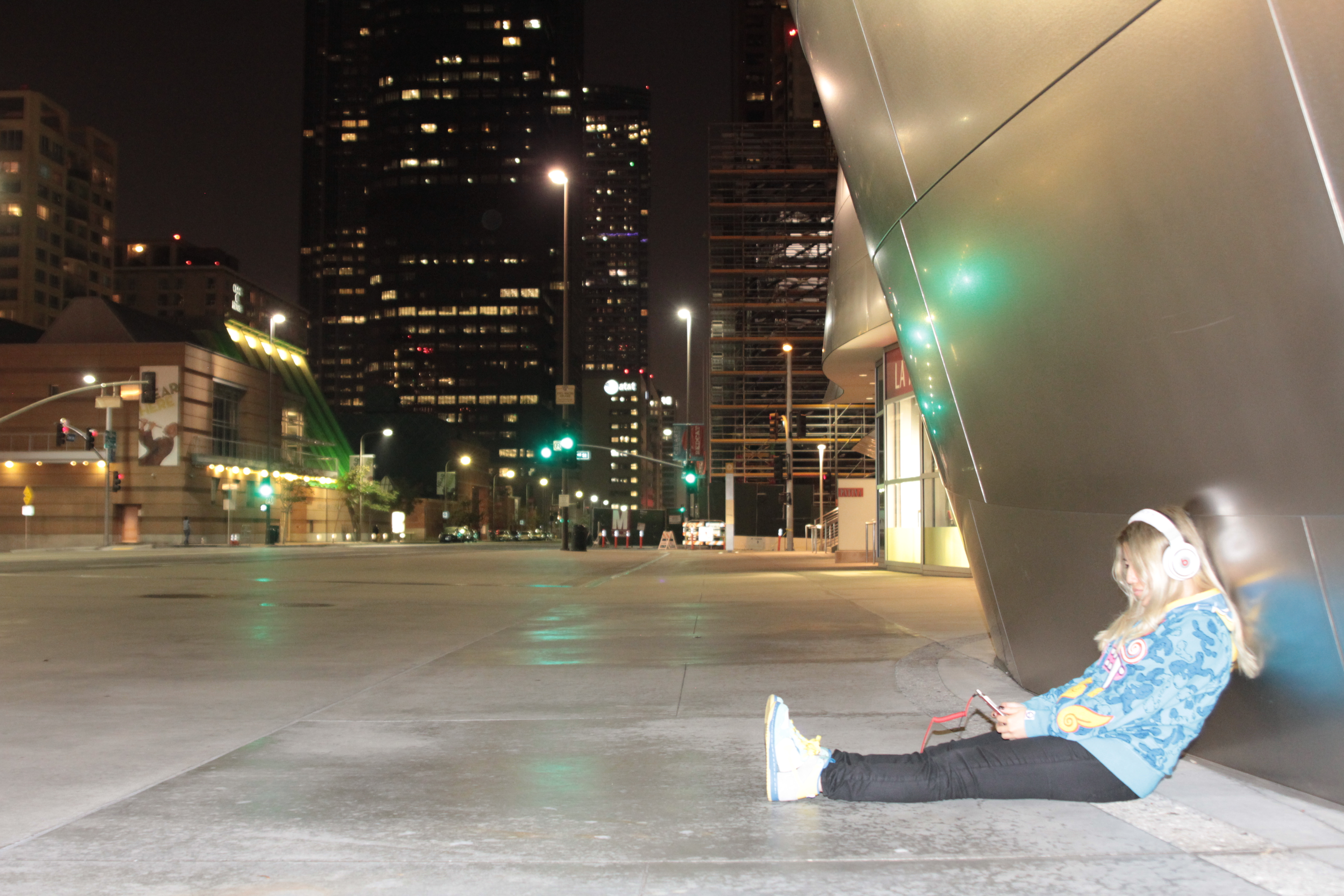 What do you like least?
Producer's block. There are moments when I try to come up with new musical ideas and I feel that it's not good enough. I then start to doubt myself if I really have what it takes, which is not good thing to go through. Sometimes, when you have producer's block, you just can't help but have these thoughts. It's really stressful.
How do you combat this?
Sometimes, you have to let it go and just keep doing it, keep writing. However, there are also times when you really just have to take a step back and stop what you're doing. Like, set it aside for a week. Sometimes, it's okay to have a little break. I know it's scary to take a break from music sometimes, especially if you feel like you're in a time crunch and you don't want to be behind schedule. However, that one-day break can drastically help boost your creativity.
What are your long-term goals?
I want to keep writing and producing. Keep DJing. Eventually, I want to expose more of my music globally. I want to be able to share my music with more people, not just in America, but also in Asia, Europe, etc.
Have you faced any obstacles or barriers in pursuing your career?
I guess the biggest challenge for me back in the day was my parents, believe it or not. They weren't completely supportive of the career path I chose. My dad was always skeptical about it, and my mom was clearly opposed to it. I worked hard to show them how passionate I am about pursuing music. Eventually, they've turned around to support their daughter's decision.
I am also my worst enemy at times. I had doubts, so many uncertainties in myself growing up, thinking that I couldn't do it, and this really pushed me back. Eventually, I just threw out all these feelings of doubt, and just went ahead and did it. I stopped thinking too much and just enjoyed it. Before going to Berklee, I had so many doubts about myself. I questioned whether I'm good enough and if I could stand out in the sea of electronic producers and DJs out there. Do I have what I takes? Am I good enough? But sometimes, you really just have to do it. Eventually, you'll find your footing. You'll grow from constant feedback (positive or negative) and you eventually discover your own path.
Does being a woman affect your place in the industry?
As a woman, I don't really see any negative/positive effects to being a woman. I don't really promote myself as a "female" DJ/producer. But overall, the response I've gotten has been positive. I get a lot of encouragement to keep doing it what I do because there are not a lot of women DJs & EDM producers out there. The crowd in general also has more respect for female producers, engineers, and DJs because a lot more women have proved themselves that they can do just as well as men.
Interestingly enough, however, there are these rare instances where certain groups of people become more interested in what you do because "Oh my gosh! You're a female producer." It's not common though. There are also people who don't take you seriously at times as a female DJ, but I've gotten less and less of that. They've even listened to my music more critically because I'm a girl. But eventually, once these people listen to your music, they soon realize that I know what I'm doing and they immediately back off.
I'm not gonna lie, however. Being a girl DJ does draw a lot of crowd at times. It's mostly the curiosity–people who are curious to hear what I do. But there is a benefit to that. These people are curious about what a girl can do and obviously, you end up drawing more people towards you.
Advice you have for other women and young women who wish to enter the field?
I definitely would say go ahead! Don't have any second thoughts. Yes, you will have doubts, but just take those thoughts and put it at the back of your head. Do what you have to do. Don't overthink it. Just follow your passion. I'm the kind of person who is big on passion. However, I understand that sometimes, I have to do something that I'm not interested in as much, but I motivate myself by understanding that it's going to help me do what I want to do down the road. Passion is HUGE. If you don't like what you do, how do you expect people to appreciate what you do?
What are your must-have skills?
LISTEN. You can't just do things without putting some thought into it, you have to listen.

Favorite gear?
Production: I can't decide between my piano and my synths because my piano is my number one tool for writing down ideas and deciding what musical direction I want to take. As for my synths, I like my Moog. My hardware synth defines my sound so that is definitely my favorite gear alongside my piano.
DJ: I've always liked the Technics turntables. I own them and I gig with them. It is such a legacy for DJing but unfortunately, its manufacturing has been discontinued. Regardless, I will never get rid of my turntable.
Anything else you want to add or contribute?
My EP titled SEASONS is going to come out next summer, or early fall. Stay tuned!