Professional Audio encompasses a wide range of jobs from Engineering to Research and Development, Audio technicians, Mixers, and the various positions at companies that provide services and equipment. These include things like; Management, Public Relations, Marketing, and Sales. All of these jobs require diverse skills and knowledge about your product and/or company.
SoundGirls recently talked with Daniella Peters of Rat Sound.
Daniella Peters is the head of the Sales Department and part of the management team at Rat Sound in Camarillo, CA. Having worked for Rat for the past 14 years, she considers the Rat team family. Daniella was no stranger to live events or the stage. Her mother was a performer, so she grew up around the theater. She also spent several years working for an international cosmetics company doing their live events and found working in the concert industry a natural transition.

Like many in the music industry, Daniella essentially created her job.
"I was 23 and I knew Jon Monson, Dave Rat, and Karrie Keyes. I pitched Karrie at the time to come and work for them doing PR. Back then, Rat was a lot smaller, and there wasn't really a budget but I didn't care, I just desperately wanted to work there. I would go to shows, takes photos of the crew and gear, and make sure each Rat tour was in the trades. After a year or so, Dave Rat said 'this is great, but really we need to get you bringing in money in order to keep you.' So we sat down one day and thought about it. We knew how to send large rock tours out and rent out gear, but we didn't have a storefront, nor a real web store. Dave suggested selling all of the gear Rat used; microphones, speakers, and so forth. We could give unbiased advice on the best product for the job, and we had access to all these incredible lines that we used anyway. The plan was informal. We picked a product as a test. We chose the Audix OM7 vocal microphone. Both the Red Hot Chili Peppers and Pearl Jam were using it so it was a mic we really could get behind. The goal was to sell five mics. It seemed huge, did I cold call? eBay? Pitch to the bands we were working with? We built a simple web page with a single OM7 and a PayPal button on it, and the sales department was born."
Two years later Rat hit a million dollars in product box sales.
Without a formal background in audio, Daniella gained most of her knowledge by learning on the job. She volunteered at KROQ shows, stints at HHB and Rock FM, and worked on the Coachella main stage audio team for Rat. "I've learned by watching and listening. I got lucky because I had other sales and marketing skills, which benefitted Rat at the time I was hired. Now I would say you need to have a strong interest and innate ability in audio to go far. It's too competitive now otherwise. "
Successfully selling a product requires knowing the product. A good amount of research can be involved. Daniella gets to know the products through attending trade shows like NAMM, LDI, and AES, which she attends regularly and feels are the most relevant and useful for her position in sales. She also attends manufacturer demos and learns from speaking with her customers, clients, and bands about what they like. This gives her a feel for what is hot in the market. "Obviously the rental dept. has strong recommendations and opinions on new gear that comes out, and being a slightly larger company, manufacturers drop in pretty frequently to see us and keep us updated on what is new."
Attending the trade shows offers more than just product info.
Daniella finds the trade shows a useful tool for relationship building, which that coupled with great service and reliability is what she finds key to making a successful sale. "Sometimes you have people who call in and tell you I just need it to be the lowest price. And you know they have spent 2 hours on the phone calling everywhere to save $5 on a microphone. On the other side of the coin, I must say, either way, a huge part of what I do, is having things get there exactly when they are meant to. Tours spend very little time in one place. If a band has one show a night, in a different city every day, then you need to be precise in getting what they need there exactly on time. Likewise, if they have something break mid-show or heaven forbid someone throws a beer on your console, they can email or call me at any time. I will do everything beyond my power to either advance replace or fix. We've sent an Atlas mic stand with someone on a plane one time to a band in Europe because they absolutely needed the MS 12CE and there wasn't any to be found anywhere on a Sunday in that part of the world. It's frustrating to get beat up on price although I understand it. It's the fine balance between covering your costs, and you are paying for service too. I would like to think that my clients know if they have an issue they feel cared for and safe. I feel they are also my friends. When I had to go to travel to the East coast, I stopped in and met up with Welsh Sound for example. I went out with James's wife and daughter, and we went to see a concert together where James was working which was so super fun. And then being out at Coachella, jobs or trade shows, you get to meet with people whom you've only met by phone. I feel like I know what is going on in their lives as they do mine. I'm not sure if that's typical music touring industry or whether it's a result of the world's turn towards social media aiding this. Maybe a mixture of both."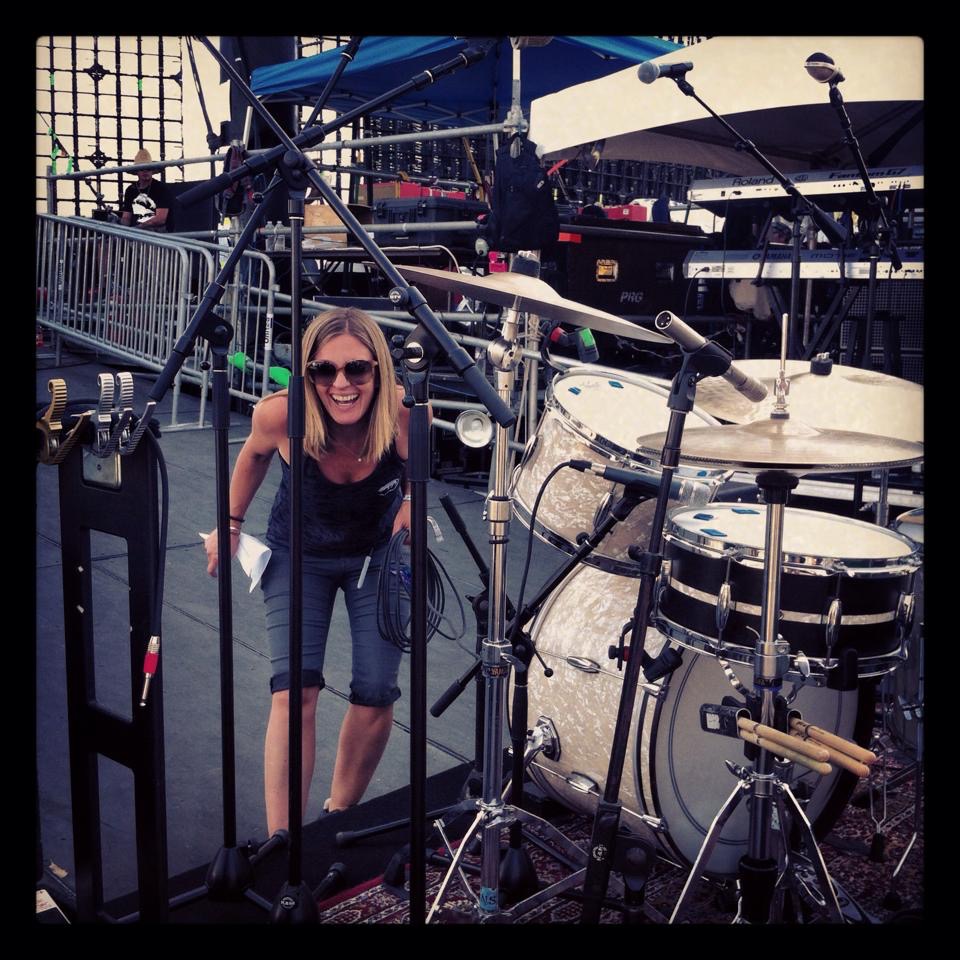 Do you find now that most of the sales come to you via the website or do you still have to do a lot of the leg work like cold calling, and pitching to bands?
All of the above. Facebook has been a fun marketing medium for our box sales and gets a lot of interaction. We have loyal repeat clients. I find myself getting referrals now (shout out to Ron Kimball (Bad Religion), Kevin Sanchez, and Jason Bertok who give my name to everyone they meet), some pitching, some bidding. Having a touring side helps, if bands are out on tour, they get shot in my direction from Jon Monson. Getting to work shows like Coachella, I meet new and old faces each year. We have a fairly active web store, Amazon and eBay as well, although it's constantly a work in progress in developing ways to bring people to the web store.
How important is social marketing in your job?
I update the Rat's social media, although sometimes I lag depending on how busy we get. It feels like it should be a full-time job. For Rat's sales division, social marketing has been paramount, for Rat Sound at least.
Daniella doesn't feel that she has faced much sexism or discrimination being a minority (woman) in the audio industry. "I don't know that I've ever lost a sale or client because of being a woman although I have gained some clients because I am a woman. Yes, women are the minority, and maybe I'm just oblivious but honestly, I've found everyone with whom I've come into contact with pretty cool and very respectful. I think that's why I've stayed at Rat so long. Dave Rat is pretty clear that we are all a team. And male or female we all have our strengths and weaknesses but, as long as you work hard, it's the collective that works. In this industry, I've found most people really easy to get along with. That being said, I am pretty feminine, I know my limits, what I'm good at and what I'm not good at. It's that old phrase, better to be right or happy? Quite honestly, I think no matter which industry you work in there are always occasionally those who may be arrogant or ego-driven. That's life in general. But I have done a lot of work on trying to not take anything too personally – from males or females. You just roll your eyes, keep your head down and move on." Again, Daniella stresses that good relationships and reliability are keys to success. "It's building relationships. You gel who you gel with, and you enjoy talking to some more than others. Screw up and you're going to lose jobs."
Can you tell us about one of your favorite long-term projects?
We did do one for the Thousand Oaks Civic Arts Center. We won the bid for their brand new L-Acoustics sound system for their two theaters, which was exciting for everyone here. They are such a landmark venue that it was a real privilege to be trusted with their project and build that relationship with them – especially being in such close proximity.
I think every project "takes a village". While yes, I was the project manager, I worked with our general manager on this one. He has different strengths to the ones I have so we worked together.
A funny story; one of the first days we were on site, I met one of the Thousand Oaks Civic Arts Center team that two years earlier, turns out he had contacted Rat and we had actually met. It was late on a Friday, and he had needed a part, last minute for a show and he was stuck and calling round. It was small but important to him, and I had gestured "just take it, I don't want any payment. But don't forget to bring it back Monday otherwise I'll hunt you down!" He had remembered. I think there was something Karmic in that gesture even though it wasn't on purpose at the time.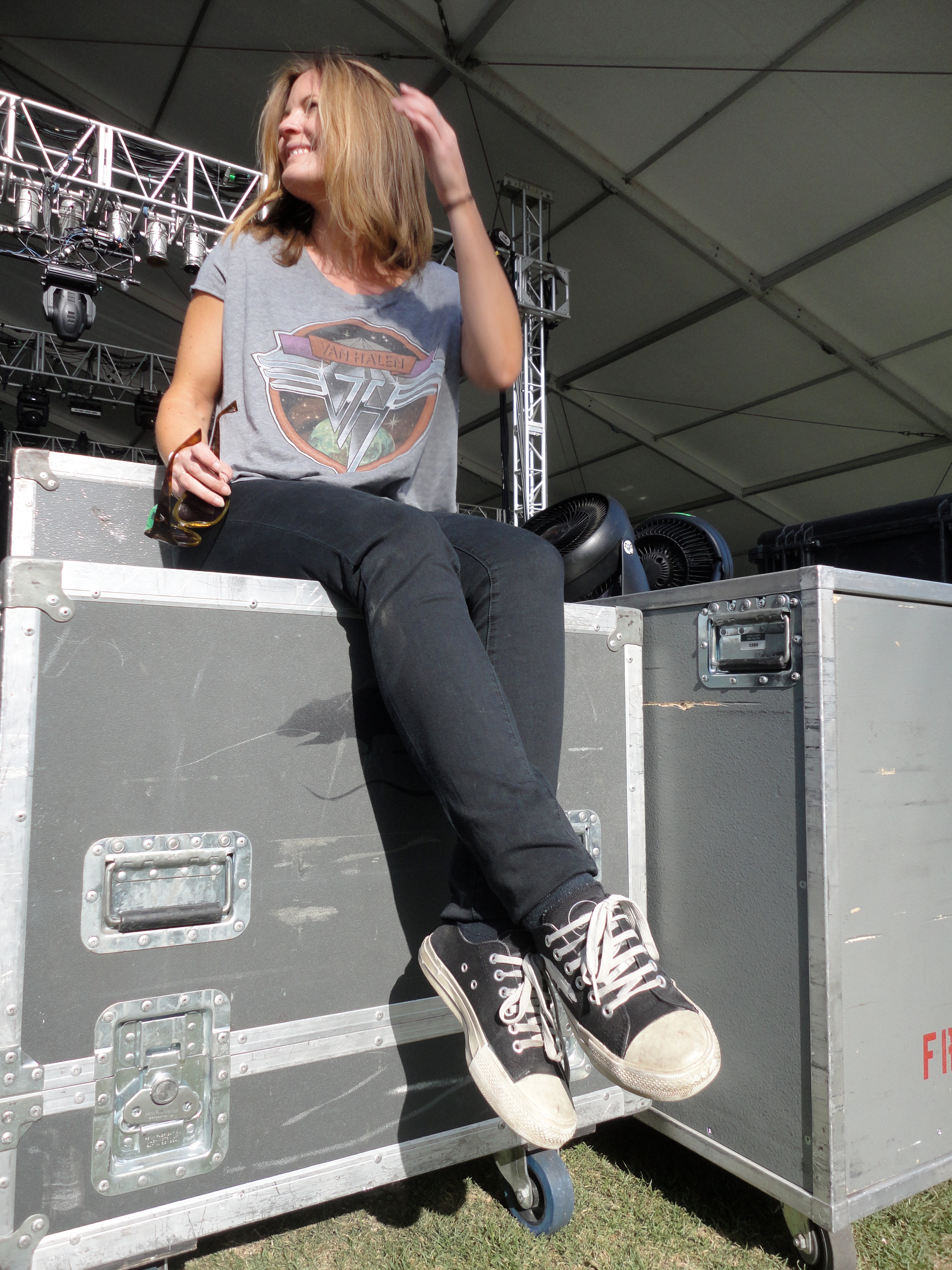 For anyone thinking about getting into audio sales or any career in general Daniella has some good advice: "Go for it. It does not cross my mind that you shouldn't truly go for anything you want to do in life, and while you are doing that, you may find your life takes a direction you could never have even dreamed! Quite honestly, I didn't have a fixed plan starting out. I started in the beauty industry, but over time realized I was gravitating towards music.
Get as much experience as possible. When I was younger, I sought out as many experiences as I possibly could and said yes, to any opportunity, no matter what. I had no ego attached to doing even the most mundane of tasks to gain experience. I built up experience and relationships until I stumbled into the role where I felt was meant to be.
Pay your dues, watch and listen, work hard, get creative!"
Must have skills include: Being organized and accurate. Be good with people. Be great with numbers. Don't be a diva. Know your place in the food chain.
What gets you excited about your job?
Working with open-minded people. That goes for both clients and co-workers.
Also, new friends, I get to meet. I have met a couple of my best friends through NAMM, and the SoundGirls NAMM dinner last year was extremely fun.
Finally when you close a big sale that you've worked very hard on it must feel somewhat like finishing a successful show?
Yes, especially if you didn't think you were going to get the job. Some can last over a year, quoting, re-quoting. The fact that someone trusts you enough to go with you, rather than elsewhere feels really great.
We'd like to thank Daniella for taking the time to talk to us about her position as head of sales for Rat Sound.
Daniella will be doing periodic gear reviews for SoundGirls.Org, you can find them here.