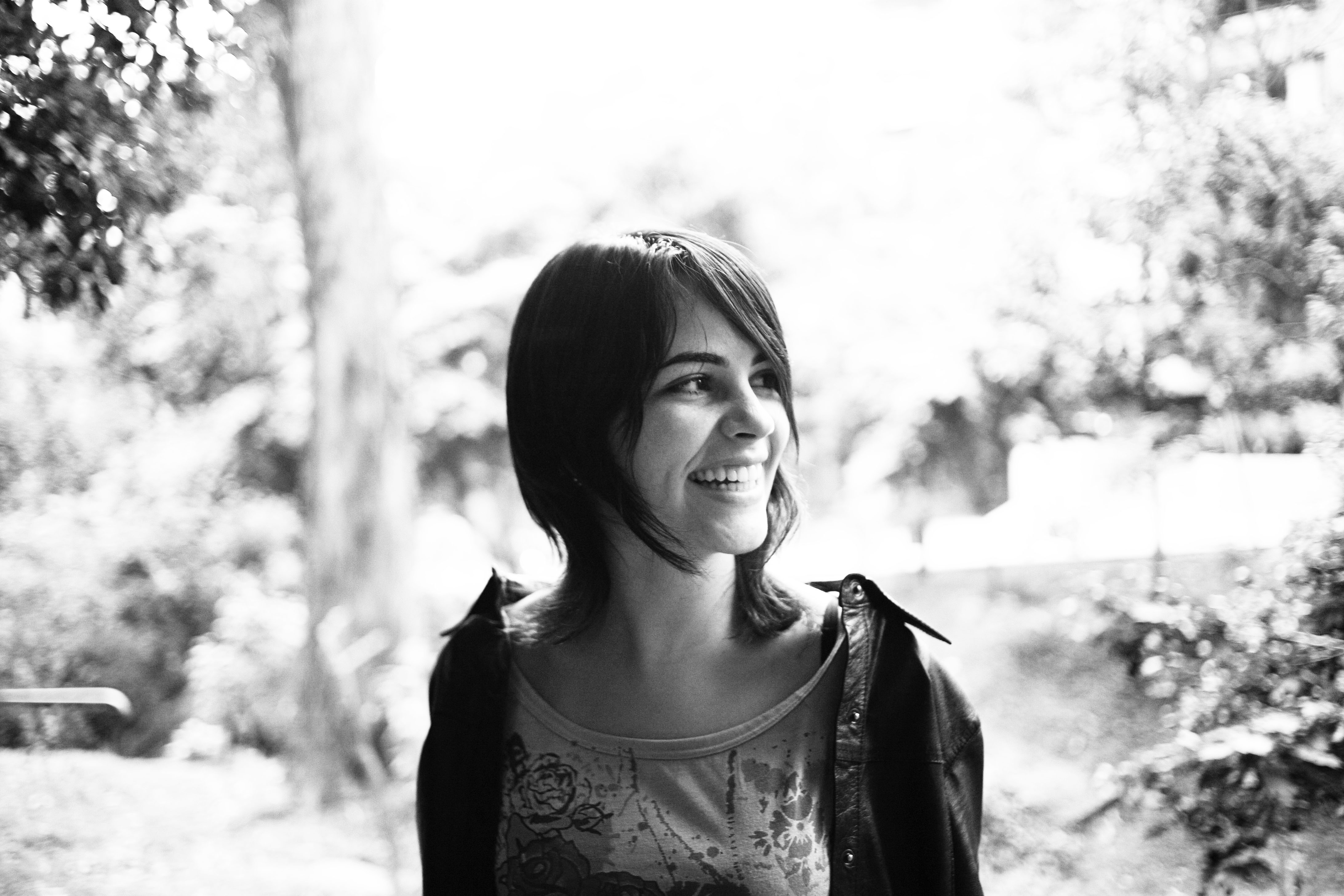 Maria Elisa Ayerbe Barona grew up in Colombia and is a recording and mixing engineer, sound designer, and audio educator. She is currently is completing her masters in fine arts in recording arts technology and works as a graduate teaching assistant. She has also been interning at Creative Caffeine with producers Pino Squillace and Ben Sturgell since August of 2014 and has worked as an independent audio engineer since 2007.
Her journey began at the age of eleven when she learned to play guitar and discovered she loved to sing. She would find out that she was not very successful in writing songs and debated whether to pursue a career in politics or music. Music was her passion, but she could not imagine herself as a performer or a composer. That is when her mom came to the rescue "You know how you love music, and you are always trying to fix your Walkman? Well, there is a career that blends those two talents, it's called audio engineering!" Maria began to research audio engineering and soon learned about the people that worked behind the scenes on the records she loved. After she had discovered the gear, they used she says "man I was totally down for that life."
Maria says her mom is the most awesome woman on earth. She is a communications officer at UNICEF, where she has helped children by creating communication campaigns in countries like Colombia, Bolivia, and Angola. Her mom worked as a television producer during the 1980s, and Maria says she is perseverant, smart, funny, and very strong. Her mom has encouraged her to pursue her passion for working in music.
Maria explains how professional audio is a relatively new field in Colombia;  mainly dominated by technicians who learned their audio skills working in television or as roadies, and is/was almost 100% male-dominated, with some younger women trying to make their way into the profession. Based on my personal experience, I have found that the "old generation" is a little bit afraid or skeptical about the "new generation" in audio.  Including women and audio engineers with undergraduate and graduate degrees. Our entertainment industry is not big enough to support employment for everyone. Where one is employed, two are jobless. As a woman, I have been looked down on occasion, underpaid in comparison with my male peers, and sometimes considered unskilled. The next generation is generating new projects, and helping to change the "old ways."
Maria started to study audio engineering in 2003 and attended Universidad de Chile in Santiago, Chile. After two and a half years, she moved back to Colombia and began to pursue a Music Degree with an emphasis in audio engineering at Universidad Javeriana in Bogota. She got her first gig as a recording engineer in 2006, working for local bands and artists. In 2007, she started tutoring and teaching at Javeriana University while completing her degree. In 2009, she interned at Efe X Post Production studio in Colombia and got the chance to learn about sound design for TV and films.
She was fortunate to assist Colombian audio engineer Jose Pupo in a recording session with Bogota's Philharmonic Orchestra in 2009. Both Jose Pupo and the Orchestra have received Grammys, and this experience got Maria interested in classical music recording. In 2010, Maria went on to get a diploma in Music Management at Universidad Sergio Arboleda.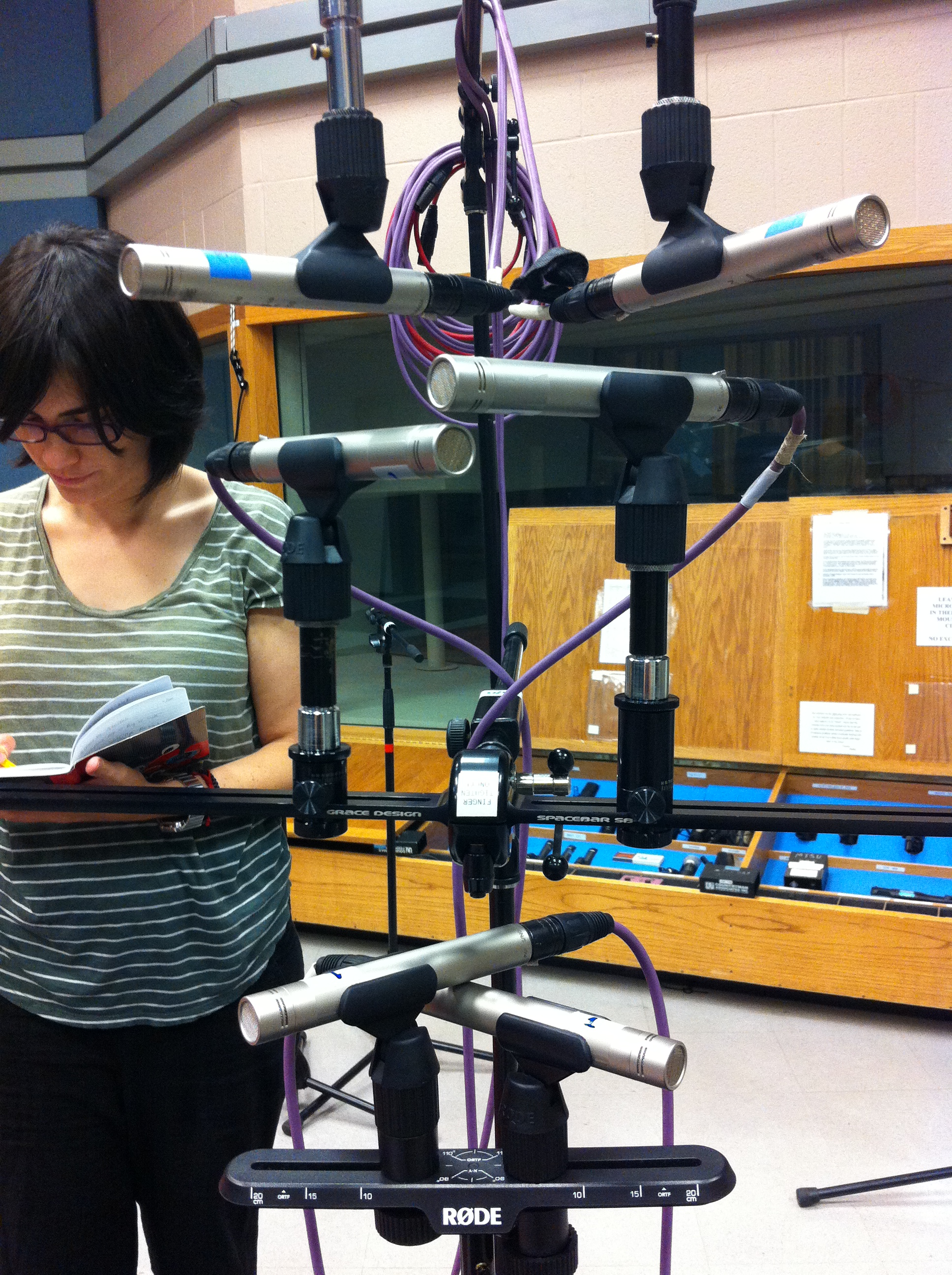 Maria has used her audio education and skills to work in many different aspects of audio. Maria works with El Ritmo Records as a label mixing engineer, Gato Blanco as a producer, recording, and mix engineer, and as an assistant recording engineer for Bogota's Philharmonic Orchestra. She got a taste for post-production work on the reality TV Show Protagonistas de Nuestra Tele. Worked as sound designer on El Regreso A La Guaca and as sound designer and editor on the Oscar-Nominated Foreign Film Undertow. Maria has even worked in Live Sound as the engineer for Colombia's renowned theater company MAPA Teatro. Her international clients include the Nashville Symphony, Pino Squillace, Ben Sturgell, MTSU Wind Ensemble, Druid City Ensemble, Melymel, Jhon Black, and others.
Maria feels it important to understand the field as a whole and be able to work in more than one aspect of audio. While she does enjoy almost every area of audio that she has worked in, she finds that live sound is not her favorite. Her passion is in the studio and recording music and loves recording classical music. She loves orchestral music and the editing process for a score, so much that she has focused her master's project on classical recordings. The more she works with classical music, the more she finds herself in love with it.
She hopes to stay in the U.S. after graduating and continue to work as an audio engineer. She has applied for several jobs in broadcast, television, and universities. Due to her immigration status, she can not afford to work or intern at studios. Her long-term goals include recording, mixing, producing and having a steady income from working as an audio engineer. She wonders if this is delusional?  She wants to own a studio or production company.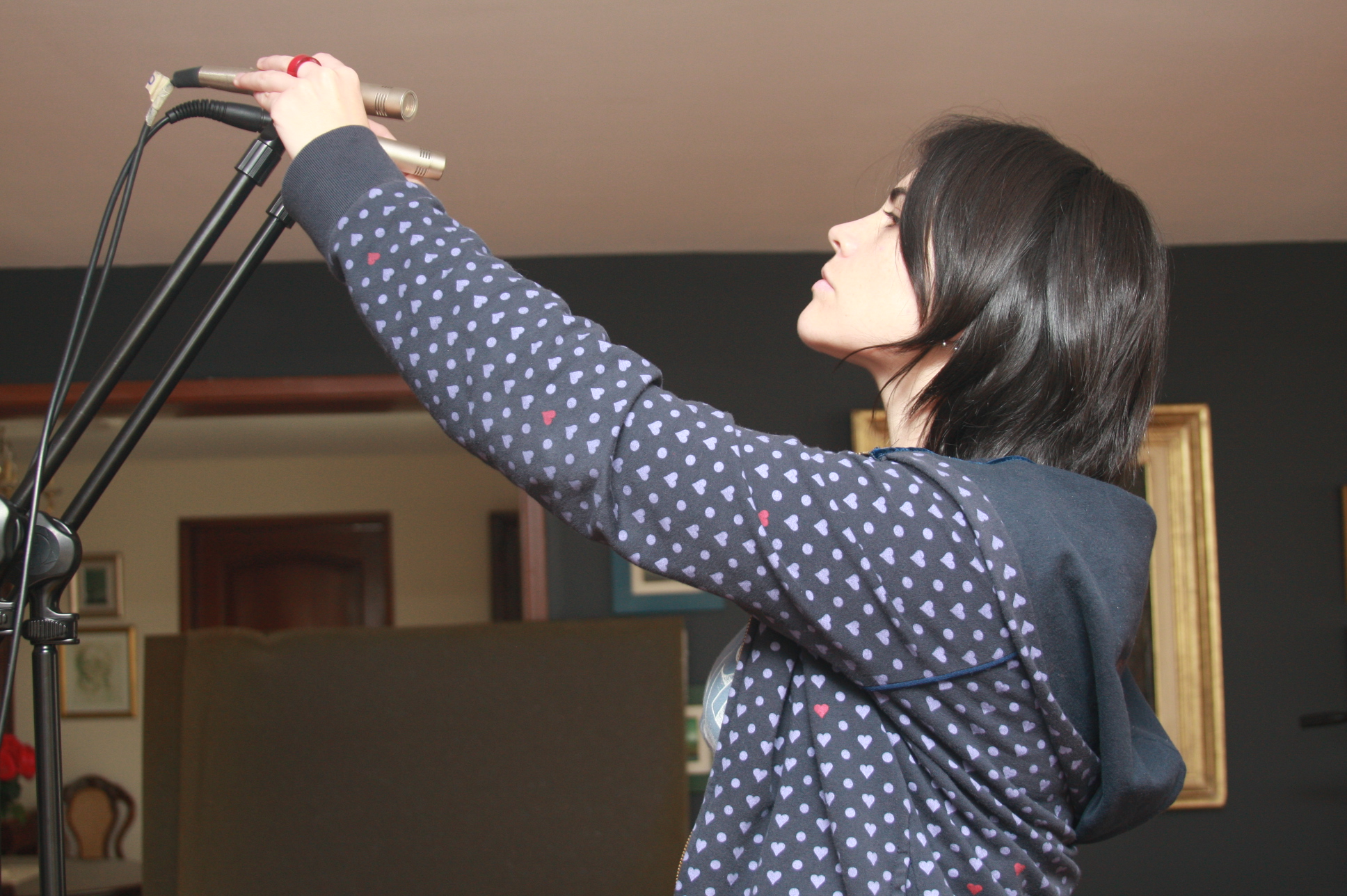 What if any obstacles or barriers have you faced?
I would say there are two obstacles: being a woman in a traditionally male-dominant environment and not having enough money to buy the equipment I need.
How have you dealt with them?
Neither of those has changed, I have just learned to adapt to the situations and work my way around them.
I have proven that being a woman audio engineer has more benefits than people (including us women) may be aware of. For example multitasking. I can be writing an email, bouncing a song and talking to my boss at the same time!
As for the money situation, well I learned that if you have a good budget plan for your production, there are always be people willing to help you out! I have received 12 microphones from Rode Mics for my Master's final thesis. Free plugins from BlueCat Audio and nice discounts from Presonus. Why? Because I presented them with a plan and a way to promote their products through my project!
Advice you have for women who wish to enter the field?
Never think that just because you are the only girl in the group, you are less capable of doing things. Just because we can't lift 50 pounds with our arms, it doesn't mean that we are not good audio engineers. I have met a lot of women that get discouraged because they believe that there is only physical work in our jobs. It is a significant part though, but not everything.