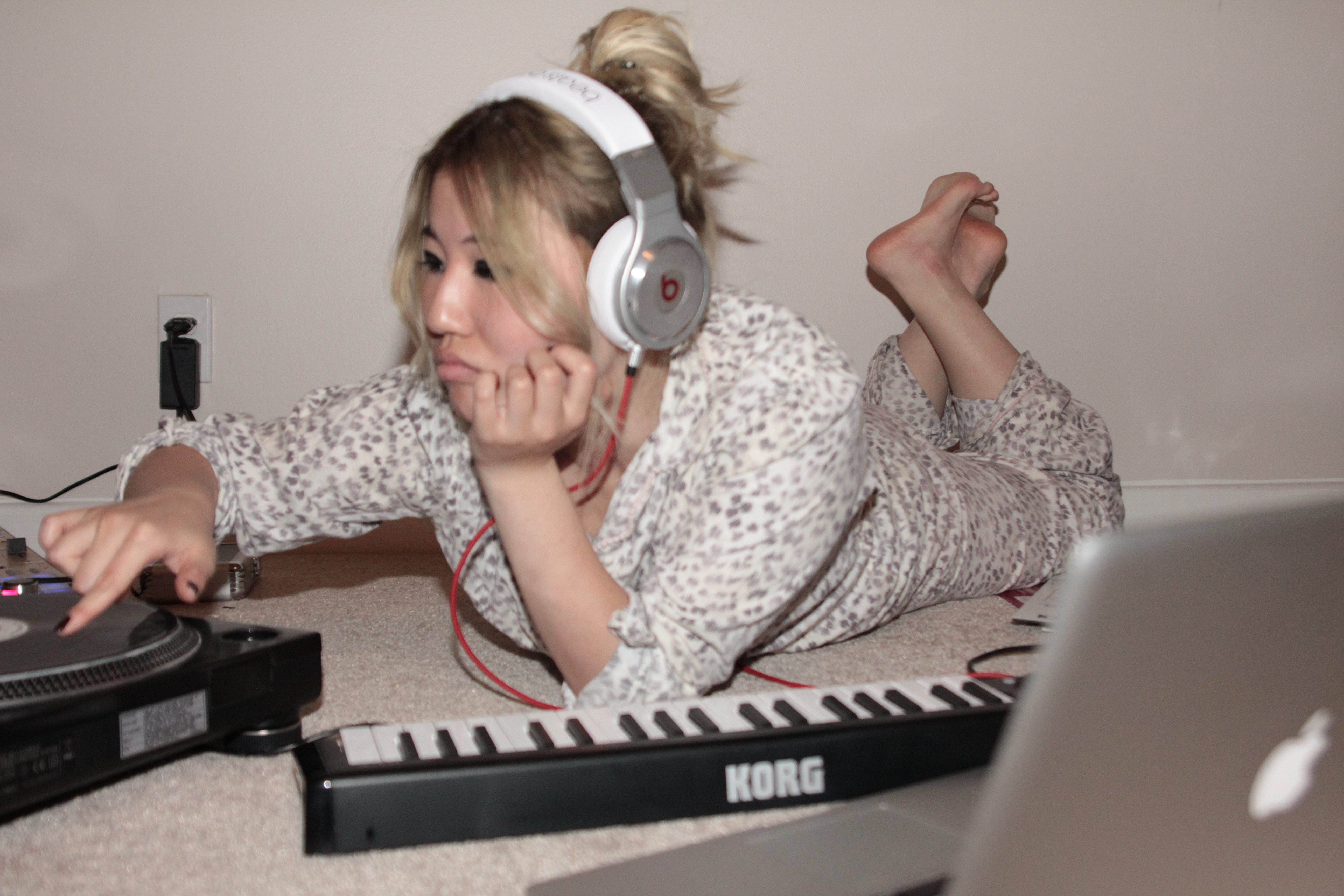 I have found that being both a producer and DJ is definitely an enjoyable experience. When I am producing I find that I need to be creative, critical, and a visionary. When I am a DJ, I believe that I need to be actively listening, natural, and part of a larger community. Both of these roles perfectly complement each other. Producing music pushes me forward and teaches me to stay true to myself. DJing keeps me grounded and connected to the audience.  
It's great to have perspectives from different sides of the electronic music scene. Being a producer myself, I understand what it takes to make a great song. It's definitely not as easy as people think. Being a DJ, I know it's not easy to put up a good set that will make everybody go crazy.
DJs have started to get bad reputations, due to use of technology. I feel that if you want to have a life-long career, you should know what you're doing. Technology is a means to helping DJs, making their jobs on stage easier.  Technology doesn't help with our creativity. When I prepare my set, I have to think about a lot of things, and it almost feels like creating a new song, but with 20 different songs. DJing helps me understand how people feel when they listen to music. Like what they expect the song to do as it plays, especially at the music festivals.
For EDM, I feel like the arrangement is more about a psychological expectation. It's up to the producers like myself, to make those creative and critical decisions. When I make music, I keep that in mind and adjust my arrangement accordingly. However, sometimes I just like the way I've laid out the notes and just keep it the way I like. Lots of times, when I run into creative blocks, I use techniques from DJing and apply them to my production. It just makes the process much more fun and less stressful.
Being a music producer and DJ, I can always guide myself in the direction I want to go. I can fully express myself through the music that I make as well as the music that I spin. I believe if I don't like or have a connection to the music I produce or spin, I can't expect other people to either. I always ensure the music that I put out is what I love, so that my audience and I can speak the same language. It is really a great feeling to get thousands of people reacting the same way I do to the music.