Let me first say, London rush hour is awful and I do whatever I can to avoid it. Sometimes I cannot, early morning production meetings and tech rehearsals have me squeezing onto a London tube with a rucksack that has a laptop and my hard drive. Not Fun.  This last month I have found myself doing a lot of rush hour commuting.
First, I was working two musicals, both were small scale productions and they were running at the same theatre, but on alternating nights. Keeping track of both was a skill in itself.  There were scary schedules issued with no time allotted to work on sound, that had to be dealt with. After pointing this out, we were able to get a few solid hours to set up the system, which had been rigged the week before.  We set amp levels, and eq'd and time aligned the system. Then I started plotting the SFX. I discovered there would be no full runs of the show until I was in tech for the other show. I knew what the SFX would be and had met with the director, but would not be able to see the context of the cues until we were in tech. It did make for a couple of weeks of really long days with a commute of over an hour each way.
I went to visit Motown the Musical, it was fitting up in the west end.  I knew most of the sound staff as I had worked with them on Rock of Ages and other shows over the years. I needed to talk to the UK designer about a show he had asked me to be his associate on. The West End Musical – Theatre scene can be a bit like a Victorian Lady Socialite. In that, you visit other shows, go and say hello during the production and tech. weeks. You poke around the sound system, ask questions and exchange gossip. It's a good way to remind people that you exist and it's an excellent opportunity to learn about a sound system that you haven't had a hand in putting together.
I submitted my tax return, something that would be easier to do if I've been organised through the year. Last year I promised myself to take my receipts out of pockets and my wallet at the end of every day and sort them. Maybe I'll do it at the end of every week.
Chasing invoices is something I don't enjoy doing and I've had to do that twice this month. One was a genuine mistake but the other was with a company that was refusing to pay me until I proved that I have self-employed status. I sent more information than I have ever done before to this company and still nothing. Thank goodness I'm still a member of a union. I had been considering not renewing my membership of BECTU. You get a good deal on public liability insurance from BECTU but I had recently joined the Association of Sound Designers  who also offer insurance. But I've never had anyone refuse to pay me before and after many emails and phones calls it became apparent that having the weight of a union behind me was a useful thing. They managed to resolve the issue quickly with no more input from me.
I went to visit a theatre I may do a show with later in the year. It's the Rose Playhouse in Southwark and it's in the basement of an office block. The Rose is the first Tudor theatre built on Bankside  and they are raising money to preserve the theatre. The sound equipment is limited and we will supplement it a bit. But it is Shakespeare and it will be atmospheric.
I occasionally mentor students at Royal Central School of Speech and Drama. I had been brought in to look after the operator for the musical they are running.  The students are in their third year and are of a high standard. They were doing Sweet Charity with loads of radio mics and a full band.
This is an example of a typical and varied month for me. A bit of tech, specing equipment, keeping on top of the business end and production meetings, Mostly I love it but not that commute.
Yvonne Gilbert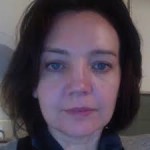 Yvonne Gilbert has a background in theatre and musicals. She works in the London West End as a sound designer for musicals and plays, as well as a FOH engineer for musicals and concerts.
Copyright © 2016 SoundGirls.Org