Last Monday the Europe Chapter of Soundgirls.org had the opportunity to learn about theatre sound from one of the top names in the business: Autograph Sound.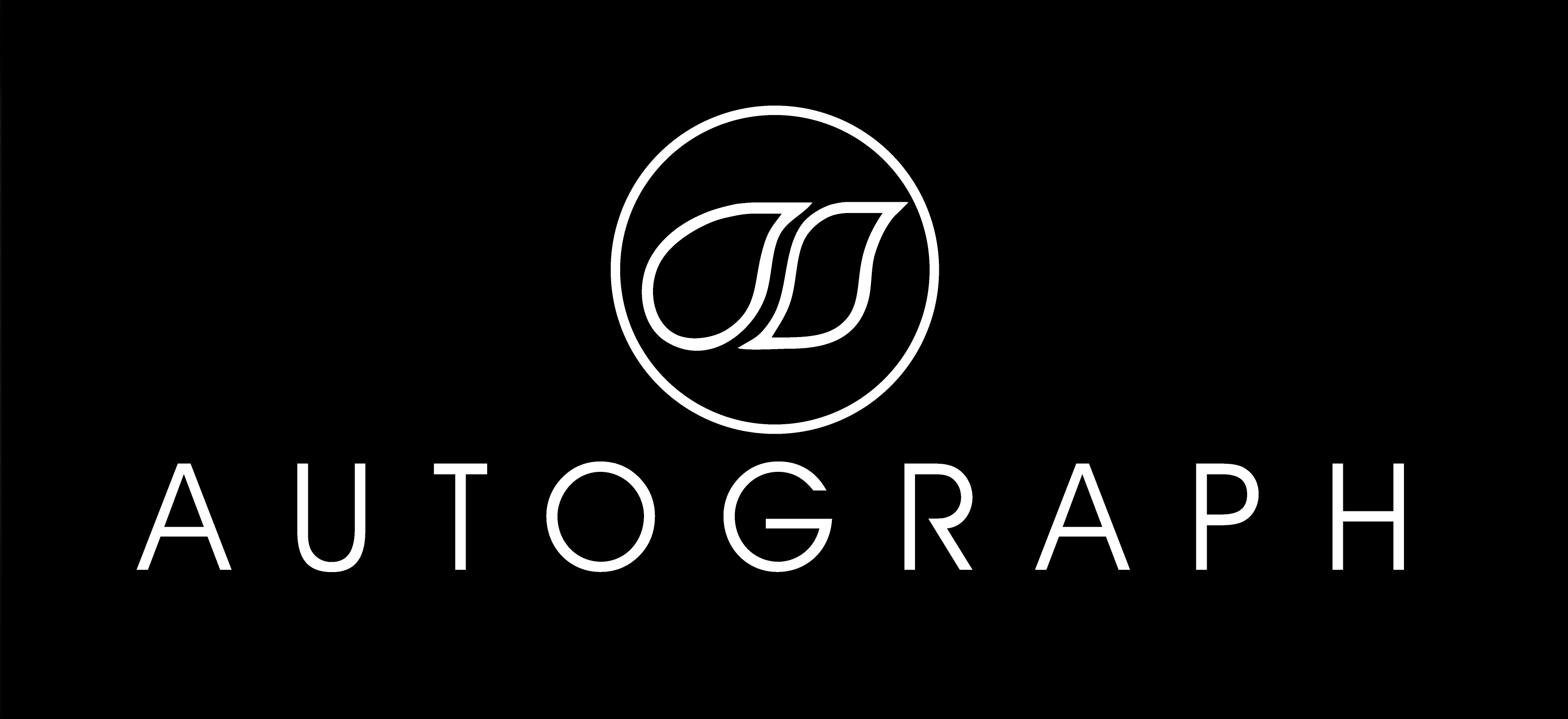 Autograph has been at the forefront of theatre sound in the UK, and internationally, since the early 1970s. Before this time, theatres dictated the sound of every show. Their sound equipment wasn't designed specifically for theatre use, and as there was no consistency in the sound systems between theatres, one show could sound very different in different theatres.
In the late 1960s, the music industry started to hand over production of their live shows to other companies. Around the same time, Andrew Bruce, who was Head of Sound at the Royal Opera House in London, noticed a need for theatre shows to sound the same in each venue – for each show to have a sonic "signature." As Peppe Mallozzi, Sales Engineer for Autograph explained, this idea formed the company's name: once a signature becomes recognised, it becomes an autograph.
Autograph Sound Recording was founded in London, U.K. in 1972 by Andrew Bruce. Theatre sound technology of the time centred on fixed input consoles, like the Trident Fleximix, a live sound console that used for the production of A Chorus Line in London, 1976. But the requirements for musical theatre sound differ from sound for live music shows. In a very general sense, where the driving factor for music shows is often volume, the primary consideration for theatre sound is clarity, of dialogue as well as songs.
Manufacturers caught on and started producing consoles to accommodate the new specific requirements of theatre sound. Theatre sound took a step closer to achieving the clarity that its engineers desired with consoles like the Midas TR, used for Cats in 1981. This console had an output matrix, which allowed you to split a signal to different speakers to achieve all-important high-frequency coverage, crucial for hearing dialogue and singing with absolute clarity.
By the 1980s, shows were getting bigger and designers needed more inputs, outputs, and more flexibility. In 1982 Autograph commissioned a console from British company Cadac for Little Shop of Horrors at the Comedy Theatre (now the Harold Pinter Theatre), London.
From this first console, christened "The Coffin" for its shape, Cadac's analogue console have remained in use in theatres up until the present day – Wicked, at the Apollo Theatre in London, will be the last big show to use an analogue Cadac console.
The next step for Autograph was to develop consoles with Cadac for use with any show. This lead to the A-type, used for Les Miserables in London in 1985, which was succeeded by the J-type and E-type. These consoles included automation, using an external computer to send cues to trigger the central VCA section of a console, with VCAs and programmable control groups becoming standard. Early automation was the start of something that became important for theatre sound: being able to operate a show from a central area on a console instead of running up and down a lot of channels.
As shows became bigger, other areas of automation and being able to save settings for individual scenes became crucial, as operators found they struggled to adjust settings manually for expanding numbers of performers. Bruce and his colleagues were also under pressure from producers to find a smaller alternative for the large analogue consoles that took up valuable seat space.
In the early 1990s, Bruce was approached by Soundcraft, a console manufacturer who were exploring the development of a fully assignable digital console for theatre sound. Bruce wanted a console that could digitally save EQ settings, scene snapshots and had the option to save volume levels (or not). Their collaboration led to the Soundcraft Broadway, the first digital theatre sound console.
The Soundcraft Broadway could control analogue input and output racks and was installed for the 1996 production of  Martin Guerre at the Prince Edward theatre in London but never used. Continual bugs and repeated failures with the networking technology of the time meant it couldn't handle the requirements of the show, and a J-type Cadac replaced it. Soundcraft abandoned their digital theatre console project soon after.
Back at Cadac, analogue consoles were still being produced with digital automation. However, there was another company with an eye on the digital console market: Soundtracs, producer of analogue consoles for studio and live sound since the 1980s. In 2002 the decision was made to launch a new brand focussed on digital consoles for live events. The new company, DiGiCo, and a new digital console, the D5 Live, were launched almost immediately.
James Gordon, the founder of DiGiCo, had already spotted the potential need in the theatre sound market and approached Andrew Bruce directly to develop theatre sound-specific software for the new DiGiCo console. Three months and a lot of research and development later, they launched the D5T: a digital DiGiCo D5 console with "T" (theatre) software, specifically designed to meet the needs of large-scale musical theatre shows. As computer automation control changed the game for theatre sound engineers twenty years earlier, theatre-specific software like the T-software took it to a whole new level.
Anyone who has worked on a major West End or Broadway musical knows how complex the sound can get. Thirty-plus performers, all with radio mics, who need to be heard with perfect clarity solely or in duos, trios or choruses that change with every scene. Speaking one minute, singing the next and wearing a hat (which completely changes the sound of a mic) one minute after that! Every line must be crystal clear for every audience member, no matter where the actors are on stage. And that's all before you get the musicians involved.
It's a big ask for the designer to make sure the balance of every one of hundreds of cues is perfectly calibrated. Let alone for the sound operator to set levels, EQ and FX for all actors in one scene, then change it all again with a moment's notice for a new scene, with a new set of performers.
Theatre-sound specific hardware and software like the DiGiCo consoles with T software were developed to meet these challenges. They allow for controlled and accurate line by line mixing, where each mic is only live when lines are sung or spoken, by pulling groups of channels into the central VCA section. Control of the channels is placed right under the operator's hands, saving them from to running up and down a long console riding faders for individual channels
They also allow an operator or designer to save settings for individual channels in individual scenes (or even multiple "snapshots" in a single scene) and recall them in an instant. And going one crucial step further – to save different versions of the same channel, with varying settings ("aliases" in DiGiCo terminology), to accommodate understudies playing the same roles, and hats!
As Peppe says, "no one waits for sound." When a director suddenly decides to jump from the big chorus dance number in Act 1 to the intimate duet between the leads in Act 3, Scene 2, or they suddenly want the lead actor to wear the hat they wore in the very first scene, they don't want to wait for the sound operator.
Back in the 1980s and even the 1990s with the ability to save only a limited number of settings, jumping between scenes and changes to positions or costume would have meant a break for the company as the sound operator reset everything manually. Now, it's a matter of a few clicks. What used to take weeks of technical rehearsals can be conquered in a few days.
Many thanks to Peppe at Autograph Sound for putting on a great day for our European Chapter members. We look forward to the next one!