by Maxx Brunet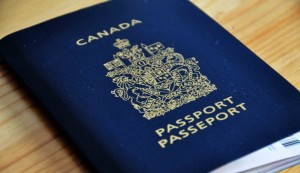 As a Canadian working in the music industry, it often feels like my lack of American citizenship is impeding me from furthering my resume.  I frequently hear from American bands and techs how tough the Canadian border crossing can be. While I can empathise, as I am not a fan of borders, the flip side of the story is how hard it is for non-Americans to work legally in the US.
American musicians and crew with a clean criminal record can enter Canada with an immigration letter and appropriate documents, without paying a fee. Meanwhile, Canadian bands and crew looking to tour in the US must apply for work permits. Regardless of whether these artists are playing a coffee shop for three people or an arena for 20,000, they must pay for these visas.
The lowest tier and most common visa for entry level artists and crew is a P2. Currently, this visa costs a minimum of 425$. US Immigration is reporting a backlog of P2 applications, and suggest bands send in their application 90-100 calendar days before their first show. While on tour in the US last year, the KEN mode musicians and I were waiting on renewal info for our P2 visas: although the band had submitted the forms in May of 2015, we were only told of the approval for our next visas in early October, one week before the old ones expired. That means we waited over 120 calendar days for visa approval! We were fortunate to get our visas renewed in time – fellow Canadian band Royal Canoe weren't as lucky.
Canadians aren't the only ones affected by this visa backlog. Polish death metal Decapitated were forced to cancel an American tour in 2015 after they didn't receive their visas in time.  The costs of planning a tour abroad are substantial: the band most likely had to put down payments on a vehicle rental, order merchandise & backline equipment, purchase plane tickets, etc. To have a tour cancelled due to immigration issues is heartbreaking, to say the least.
These are typical fees for a P2 – note that the crewmember's visa is almost as expensive as the artists'.
For artists:
325$ USD fee for i-29 petition to Homeland Security
100$ CND fee for the first musician to American Federation of Musicians, as an administrative fee
20$ CND per additional musician
A 4-piece band can then get P2 visas for 485$.
Crewmembers must submit a separate i-29 for an additional 325$ USD, and then pay a separate 100$ CND filling fee. Additional techs can be added for 20$ CND. Bringing one technician into the US then costs 425$. Adding this fee to our hypothetical four piece band's visa process means they are now looking at just under 1000$ to be able to perform legally in the US, with one crew member working for them.
To some this might seem like a small cost, but to up and coming bands with uncertain touring incomes, this added 425$ is an expense they can't justify. To save money, these foreign bands touring in the US might rely on local crew, or hire Americans. While this benefits my American technician friends, it's heartbreaking to hear as a Canadian looking to do more touring.
Moving up in visa categories, once a band achieves more recognition, they can apply for a P1 visa, and a P1-S visa for their crew. The P1 process requires more support documents, and is typically done with the help of an immigration consultant, which further increases its costs.
P1 and P2 visas are artist specific – this means that as technician or musician, you are tied to the musical act under which your visa was processed. As a foreign technician, if you work with three bands with plans to tour the US, you should have three separate visas in your passport. That's just under 1000$ sent to Homeland Security, to process the same i-29 form three times. To make matters worse for visa applicants, the US Government is proposing changing the i-29 form fee from 325$ USD to 460$ USD. That's a staggering 42% increase, deemed necessary by officials to cover the full costs of the services provided.
Non-Americans looking to do more technician work in the US might consider applying for an O1-B visa.  This visa class requires an individual to show their extraordinary abilities in the art world, as demonstrated by either being a recipient or nominee for a significant national or international award in their field of work (ex: Emmy or Grammy), "or evidence of at least three of the following:
"Performed and will perform services as a lead or starring participant in productions or events which have a distinguished reputation as evidenced by critical reviews, advertisements, publicity releases, publications, contracts or endorsements
Achieved national or international recognition for achievements, as shown by critical reviews or other published materials by or about the beneficiary in major newspapers, trade journals, magazines, or other publications
Performed and will perform in a lead, starring, or critical role for organizations and establishments that have a distinguished reputation as evidenced by articles in newspapers, trade journals, publications, or testimonials.
A record of major commercial or critically acclaimed successes, as shown by such indicators as title, rating or standing in the field, box office receipts, motion picture or television ratings and other occupational achievements reported in trade journals, major newspapers or other publications
Received significant recognition for achievements from organizations, critics, government agencies or other recognized experts in the field in which the beneficiary is engaged, with the testimonials clearly indicating the author's authority, expertise and knowledge of the beneficiary's achievements
A high salary or other substantial remuneration for services in relation to others in the field, as shown by contracts or other reliable evidence
If the above standards do not readily apply to the beneficiary's occupation in the arts, the petitioner may submit comparable evidence in order to establish eligibility (this exception does not apply to the motion picture or television industry)."
In short, the applicant must demonstrate that they are well established in their field, and that your average American worker cannot match their skill set.  Beyond having an extensive resume, applicants will also need to pay an immigration consultant to prepare their application, which costs upwards of 5000$ USD. An O1-B is first granted for three years, and can then be renewed annually. Few up and coming techs can afford to pay for this, let alone qualify for the visa's requirements.
Non-American technicians recognize that the ability to work with an American musical act is often crucial to career advancement.  The US has a population of roughly 320 million, compared to Canada's 35 million. There are simply more touring acts and therefore more touring jobs with American acts – the US is also a much bigger musical market than Canada.
I asked a Canadian tech friend, Drew Malamud (FOH for Skrillex), why he found it necessary to apply for a 01-B. He told me that without his visa, he simply wasn't working as much as he is now. Furthermore, buying his work permit made him level to American technicians in the eyes of future employers. As there was no added fee to hire him, he became a viable option when applying for tours with American artists.
So, what is the solution? On my end, I am just focusing on building my resume, in the hopes I can one day apply for a 01. To my American friends: do we pose enough of threat to your job security that we can't even apply for American tours without possessing an expensive work visa? If you have a moment, please write to your House representative and tell them you would like a more reciprocal work agreement created. At the very least, please comment on the proposed fee increase for current visa processing. You have until July 5th, 2016 to do so, on the Federal Register website.
* Disclaimer: I am not an immigration consultant. If you are thinking of applying for a work visa, I recommend you reach out to an immigration consultant firm to verify your admissibility. If you are Canadian, you can also visit the Canadian Federation of Musicians' website for more information on visa processing.
LINK: http://www.cfmusicians.org/services/work-permits#OtherWorkPermits
---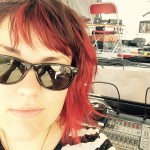 Maxx Brunet is a freelance sound engineer based in Toronto, Canada. She is the FOH Engineer for KEN mode and works as a monitor engineer at The Mod Club. Her past times include writing for zines, drinking coffee, volunteering for Rock Camp for Girls, and teaching audio basics. Maxx is the Co-Head of  the SoundGirls Toronto Chapter.