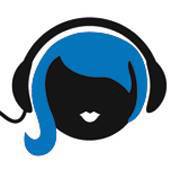 If you don't see your event or audio course listed please let us know – email information to soundgirls.org@gmail.com
---
September Events
---
Meyer Sound – Fundamentals of System Design, Implementation, and Optimization 
Two Days – Portland, OR – Sept 1- 2

This seminar encompasses a variety of topics in sound system applications. Practical information on system design and application is presented in a real-world context to provide useful background. Theory and practice of line arrays are discussed, along with the tools for system optimization, including equalization, delay, loudspeaker management systems, measurement with the SIM 3 audio analyzer, and use of Meyer Sound's acoustical prediction program, MAPP XT.
Upcoming Seminars
---
Meyer Sound – The Mixing Workshop 
Two Days – Sept 3 – 4 – Portland, OR

The Mixing Workshop focuses on the role of the mix engineer in live audio production. Buford Jones gives attendees the benefit of his vast experience working with an incredible array of artists from numerous genres in a seminar that goes beyond the technical to artistic and even political concerns. Mixing tools and techniques, system tuning, mixing in concert halls, record producer involvement, surround mixing, mixing in isolation are all discussed, but Jones also addresses issues of communication and trust between the artist and the mix engineer, and the politics involved in any production, from large-scale tours, to corporate events and house of worship productions.
Day one will include a lecture and presentation that emphasizes the benefits of mixing on linear sound systems. Demonstrating this with playback of live recordings and discussions of the various sound systems used.
Day two will expand on live mixing, demonstrations of implementing common signal processing, as well as giving attendees an opportunity to mix and receive advice on how to improve their skills from a master of the trade.
---
 PRO 2015 Performance and Venue Technology Show – Birmingham UK – Sept. 12 – 14th
A dynamic trade show with a range of new features for 2015, PRO will give technology professionals and enthusiasts the chance to network with their peers; see the latest new equipment in action; and further their knowledge through an expansive educational programme.
---
Meyer Sound – Comprehensive System Design and Implementation 
Five Days – Madrid Spain – Sept. 14 – 18th

The five-day intensive seminar integrates course materials from several other training sessions into a single seminar that gives participants a solid working familiarity with all aspects of Meyer Sound's technology. The course builds a solid understanding of measurement, covering concepts such as FFT analysis, filters and phase relationships at an advanced level and with practical reference to use of the SIM 3 audio analyzer system. Other main topics covered include system alignment, basic array theory, applications for Meyer Sound MAPP XT, use of Meyer Sound loudspeaker management for optimizing performance, and an in-depth look at line array theory with specific and detailed reference to a broad spectrum of Meyer Sound product applications.
---
Saturday, September 19, 2015 – 10am – 4pm – $60.00
Spend the day learning everything you need to know to set up your own live stage production. PAs, microphones, cables, effects, and more! Class is for women 18 years and up. Beginners are welcome.
---
Soundgirls.Org – Southern California Meet Up – Sept. 20 – 1:00 to 3:00 PM
La Monarca Bakery 6091 Sunset Blvd Los Angeles, CA 90028
We are holding a casual meet up for coffee and lunch on Sept. 20 at 1 PM. La Monarca Bakery. This is just a get together to meet and network with other SoundGirls.Org members. La Monarca Bakery has reserved their community table for us and offer a nice selection of coffee, bakery items, salads, and more. You can view their menu here: http://lamonarcabakery.com/menu.html
---
Women's Audio Mission Introduction to Sound Design for Film
Date/Time: September 22, 2015 – 7:00pm
Where: Berkeley Sound Artists,2600 Tenth Street, Suite 312, Berkeley, CA 94710
---
L'Acoustics Training Dates – September
UK – Chessington:
September 9, 2015 – System Fundamentals
September 10, 2015 – K2 System
UK – Liverpool:
September 22, 2015 – System Fundamentals
September 23, 2015 – KARA System
September 24, 2015 – K2 System
Netherlands:
September 23, 2015 – System Fundamentals
US – Oxnard, CA:
September 29, 2015 – System Fundamentals
September 30, 2015 – KARA System
---
Informal exhibition area with manufacturers, distributors, dealers and service providers. Practical presentation sessions by the Institute of Professional Sound. Meet, socialise and network. Get your hands on the sound gear from the IBC. For all freelancers, location recordists, production sound operators, and audio aficionados in broadcast, film and post. Free to register, free to visitors.
---
Meyer Sound – System Design Principles 
One Day – Sept. 30 – Montabaur, Germany

This seminar provides an overview of the Meyer Sound product line as well as essential principles involved in the design and measurement of complex sound reinforcement systems. Participants receive a basic grounding in the key parameters of audio measurement (phase response, impulse response) and how they relate to filters and phase alignment. A comprehensive summary of array configuration principles is integrated with a discussion of acoustical prediction theory using Meyer Sound MAPP Online. The seminar also introduces line array theory, outlining how different line array solutions apply in specific applications. System optimization approaches are covered in conjunction with an overview of Source Independent Measurement as implemented in the SIM 3 audio analyzer.
This seminar is recommended for audio students, system technicians, as well as contractors, dealers and rental companies new to Meyer Sound.
Participants should bring their own Internet-ready laptop computer.
---
 October 2015
---
PLASA Show – Oct. 4 – 6, 2015 – ExCel – London
The annual exhibition that connects the international live entertainment technology industry and ranks as one of the premier shows of its kind. It presents ground breaking technology and exciting new launches by the world's greatest designers and engineers to an international audience of pro audio, lighting, broadcast, AV and stage technology experts.
---
Meyer Sound – SIM 3 Training and System Design
Four Days- Oct. 6 – 9 Finland – Oct. 16 -19 Spain

This in-depth seminar provides participants with a thorough theoretical and operational understanding of source independent measurement and a solid grounding in application of SIM analysis in the design of complex audio systems. The seminar gives a brief review of SIM theory and system development, followed by a comprehensive discussion of field use procedures for the SIM 3 audio analyzer. The seminar then extends the foundation of SIM measurement into sound system design. Participants will look at the complex interactions of loudspeakers in a variety of configurations and acoustical environments from the standpoints of phase, frequency and impulse responses.
Participants should bring their own Internet-ready laptop computer, but need not bring their SIM 3 units.
Upcoming Seminars
---
Saturday, October 24, 2015 -10am – 4pm
Learn the basics of home recording in Garageband and Logic Pro. Class is for women 18 years and up. Beginners are welcome.
---
Work Experience Opportunity – Volunteer to work sound Northern California Women's Music Festival
Modesto, CA – Oct. 23 – 24, 2015
This is a great opportunity for our members that need hands-on mixing experience and at the same time will help support The Northern California Women's Music Festival.
---
L'Acoustics Training Dates – October
France – Marcoussis:
October 7, 2015 – KARA System
October 8, 2015 – Variable Curvature Line Source
October 20, 2015 – KARA System (in French)
October 21, 2015 – Variable Curvature Line Source (in French)
Germany – Bucholz:
October 20, 2015 – System Fundamentals
October 21, 2015 – KARA System
October 22, 2015 – K2 System
---
December Events
---
Entertainment Electrics 3-Day Class
Burbank, CA
December 16, 17, & 18, 2015
9AM—5PM
Three day course covers everything from basic electricity to advanced power distro, safety, codes and regulations, and control systems. This course counts up to 21 renewal credits for ETCP Certified Electricians.
The first day is the foundation builder and refresher on electricity, including DC, AC, Ohm's law, power, impedance, phase angles, three-phase power, balancing loads, dimming, and more.
The second day covers electrical safety and power distribution including CEC, NFPA 70-E, portable generators, transformers, feeder cable, disconnects, overcurrent protection, branch circuits, connectors, grounding, GFCIs, load calculations, harmonics, lock-out/tag-out, and more.
The third day covers networking systems starting with binary numbers and working through data distribution systems and networking including Ethernet, RDM, ACN, Streaming ACN, wireless, fiber, and more.

Richard Cadena is the author of "Electricity for the Entertainment Electrician and Technician" (Focal Press 2009), "Focus on Lighting Technology" (2002, Entertainment Technology Press), "Lighting Design for Modern Houses of Worship" (Timeless Communications Press, 2008, and "Automated Lighting: The Art and Science of Moving Light in the Theatre, Live Performance, Broadcast and Entertainment" (2006, Focal Press). He is also a freelance designer and the editor of PLSN magazine. His background in electrical engineering and his entertaining communication skills combine to make his seminars a unique and enjoyable learning experience.
January 2016 Events
---
SoundGirls.Org hosts Tour Managing and FOH Workshop – Los Angeles, Modesto, San Fransisco – New York City –  Dates TBA
West Coast Workshops will feature Independent FOH/Tour Managers Chez Stock and Rachel Ryan
East Coast Workshop will feature Independent FOH/Tour Manager Claudia Englehart
Details TBA – Check Back
---
Ongoing Seminars and Courses
The L-ACOUSTICS training program is designed to enable technicians, system engineers and sound designers to get the best performance from L-ACOUSTICS systems.The L-ACOUSTICS training seminars are conducted by expert professionals selected for their expert skills and their experience in the audio industry.
Meyer Sound Seminars – Check their schedule of upcoming seminars in the U.S., Europe, and Latin America. Covering a wide range of topics from beginning to advance.Upcoming Dates for Feb – April 2015
---
d&b Educational Training Calendar
This calendar offers a concise overview of the d&b seminars and workshops around the world.
---
Britannia Row's Live Sound Technology Course
This course provides a short-cut entry path into the live sound industry. Unlike other audio, sound or music technology courses, it focuses on all of the skills needed for professional live work. You will learn directly from sound engineers and audio technicians who are working at the highest levels in the industry.
UPCOMING START DATES:
  September 28, 2015
The Blackbird Academy's Live Sound Engineering Program is based on the same model as our studio engineering program: The program has been developed in collaboration with Clair Global. Clair Global professionals will also be part of the guest teaching staff, guiding students through the skills it takes to work in this challenging and growing industry.
UPCOMING START DATES:
September 28, 2015
The Blackbird Academy's classes are taught over 24 weeks, hands-on, in studios you've heard on countless records.
---
The Shure Academy Seminars
These online seminars provide basic information on the respective subject with the help of descriptive content such as videos and flash demos. For e-learning, flexibility is key. You can decide when you'll work on the seminars. All online modules can be completed independently at a time to suit you.
SoundChannel's Online Training in Music Production and the Recording Arts!
Are you an aspiring music producer, recording engineer, live sound engineer or sound designer? Get a jump-start on your career with essential training at SoundChannel!
Self-paced, unlimited access online 24/7.
Golden Ears Challenge
Philips unique Golden Ears training program was designed to develop the listening skills of our audio engineers. Their listening expertise ensures we create products of superior sound quality that highlight every musical detail.
DiGiCo Training Sessions
We regularly conduct Training Sessions / Seminars / Events. Attending these is free of charge and carried out in various locations around the world.
Watch Tutorial / Training Videos – DiGiCo TV
MIDAS Certified Training
Midas has established Learning Centres around the globe. You can choose three locations that best suits your attendance. Each location provides the same high quality training experience. You can also check out their online tutorials.
---
Entertainment Electricity, Power Distribution, and Control Systems
The online version of the popular Entertainment Electricity, Power Distribution, and Control Systems class on your computer when it's convenient for you. This course is presented in three segments, the first of which has eight short video presentations followed by a short test. The videos are no more than 15 minutes each and they are graphically illustrated using drawings and animations. The tests vary from 10 to 25 questions and the results are completely private. No one but you has to know your score. There are also practice worksheets that allow you to sharpen your skills and refine your understanding.
The APT Electrics Online course allows you to:
– work at your own pace
– study in the privacy of your home or office
– watch the video until you understand; play back, rewind, play over, and pause whenever you like
– avoid missing work and a paycheck in order to attend a class
– avoid travel expenses
The first segment covers basic electricity, Ohm's law, circuits, AC electricity, reactance, power factor, 3-phase power, and more. The second and third segments are under development and will be available soon.
To view the introductory video, visit www.vimeo.com/APTXL/intro. For more information, Email: info@APTxl.com
---
Upcoming SSL Live Training Workshops