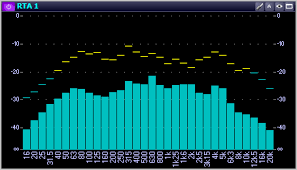 If you've been in this business for more than a week, you know how important training your ears can be. Training keeps your senses sharp and out of any ruts. Our hearing is very sensitive and in addition to protecting it, you need to keep it in shape.
Focus
An important ability for sound mixers of all kinds is the ability to focus your hearing onto individual sounds within a larger mix. This allows you to do a sort of zoom-in, analyze, and zoom back out, and analyze again. Another way to think about this is selecting "solo" on your console, without all the show-stopping awkwardness of actually solo-ing the channel in the middle of an event. It takes some practice but once you get it down, you should exercise it frequently. Your goal is to be able to focus in on something to make slight adjustments and then re-add them into the mix to finish making adjustments. This assures that you're able to find issues deep in the mix, while still mixing the entire image. Another metaphor for this would be a magnifying glass to a painting; the smaller details matter, but we mustn't forget the larger picture. Being able to focus your hearing will also let you hear whether not every instrument is audible. One of my top 3 mixing must-have's is being able to hear every single instrument. A good training for this would be to listen to some of your favorite songs to try and find the quietest instrumental part. Focus on that and be sure you are able to recognize what rhythm they are performing to truly know that you have focused in on them. When you start to get comfortable, try going in and out of that instrument as quickly as you can.
EQ
Knowing your frequency ranges, and where common instruments fall on it, is a necessity. You should always know where to start when something going through your board needs to be EQed. You should also be able to identify at least the octave an issue is occurring in and the octave on either side. This gives you a 3 octave variance to find an issue. That's significantly smaller than the entire spectrum. Then you don't have to try to wildly sweep around and attack the problem. This can expedite the sound check process, as well as the process we as engineers go through in the heat of an error mid-show.
There are a few different ways you can go about training your ears for EQ:
Pick out one of your favorite songs that you won't mind listening to 300 more times. Import it into your favorite recording software or play it through your desk console. Apply a graphic EQ and set a 10dB or 15dB attenuation starting at 20hz. Bypass the EQ and listen to the song as it normally is, then turn the EQ back on. Listen carefully. Toggle between the bypass of the EQ and see if you can hear the difference. Then double the frequency on the band to go up an octave and do the same thing. Begin to learn what each one sounds like. Try to find identifying characteristics about each octave. Be sure to take frequent breaks to keep your ears fresh. When you don't rest up, your ears get fatigued and try to enter into homeostasis. If homeostasis occurs, the differences will be skewed and all of the sudden you aren't hearing any differences at all. If you start to get really good at hearing differences in a 15dB attenuation, make it 5dB, or even increase octaves of frequencies. When that gets boring, I recommend trying a program called Golden Ears. It's a quality program that can blindly quiz you to really stretch you to the limits. Another great option that I tell my interns to use is SoundGym. It's a free website that gives some great training on not only EQ, but sound quality, dynamics, and even sound location. It's going to be tiring and it's going to take some time, but doesn't all training?
Recovery
For all those in training, for as hard as you go in practice, there needs to be a recovery period where your body can repair the damage to build muscle. The same thing goes for hearing training. Protect your ears and like I mentioned before, you need to rest. I also recommend not overthinking. If you let your mind get clouded or distracted, you won't be able to focus, or to train. There are times when I need to stop multitasking, close my eyes, and focus on 1 event, and 1 event only. I should also take a moment to remind all of you reading this that you need to protect your hearing. That rock band does not need to be 120dB. Get some molds for custom ear plugs and protect your most valuable asset. Consider it insurance.
So if you're brand new to the field, or you've had 15 years behind the board, you should really keep your ears as fresh as possible, and as sharp as possible. Come up with brand new training to push yourself. If you care about your career, you'll want to be great at it as possible. Training breeds greatness. Go, train.
---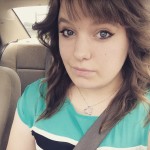 Samantha Potter: Samantha is an IT Media Supervisor and Audio Engineer for the largest Methodist Church in the US and a Production Manager for Funk Syndicate located in Kansas City. Working closely with IT, Producers, Coordinators, and Musicians, Samantha oversees audio and other media technology while mentoring and training women in STEM fields. Additionally, Samantha is the Chapter Head of the SoundGirls KC Chapter.
About Samantha: A lover of coffee and R&B music, Samantha is a classically trained musician with a particular interest in technology. While getting her professional career started in studio work, the calling of Live Sound and Event Production was too great to ignore. She can be found with a mug of coffee, a pair of converse, and listening to Jazmine Sullivan during load-in.