The last couple of weeks I have had some really good and interesting conversations with sound engineers, musicians, family & friends about waiting for the right moment. It seems that no matter what career path we have taken in life, we seem to have one thing in common.
We think that we one day will feel like we are ready, but the truth is; we never will feel like we are. There always seems to be an excuse to why we should not do something because we do not feel confident enough.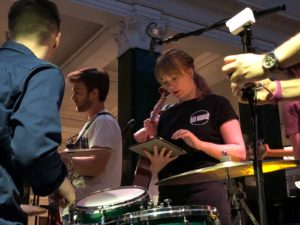 I would never have gotten to where I am today if I was waiting for the perfect moment, that moment when I would feel ready. Even now, I still feel like I am not ready, but I now also know that I probably never will be! Because how else will we learn if we do not challenge ourselves and throw ourselves into the deep end?
I have done FOH sound at so many gigs where I just felt like I was not competent enough. However, I said yes, I went for it because I knew that I otherwise would not learn and get to where I wanted to be, and I wanted it so badly. And in the end, I was competent enough, because otherwise I would not have been offered the job in the first place. I think we all know a little bit more than we give ourselves credit for.
Being confident is a struggle. Especially when you are young. But at some point, you have to start trusting yourself and your abilities, because if you do not trust yourself, well then, who will? The only trust that I carry with me every day is that I know that no matter what happens, I will come up with a solution. It does not matter how, but what does matter is that at the end of the day, I do my job and I make it happen.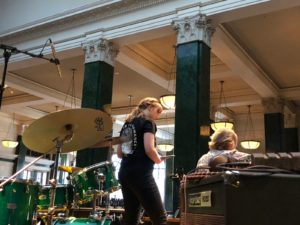 Let us start making excuses for why we should do things and not wait for the 'right' moment. Take a leap, trust your knowledge and admit your flaws. Know what you need to work on, put yourself out there. Take that chance and make it happen. If you feel insecure, that is OK, we all feel insecure at times. But that does not mean that you do not know what you are doing. That does not mean that you do not have the ability to make something happen. Do not wait around for that perfect moment, just do it.
---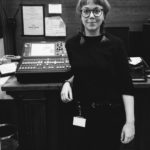 Olive Olin is originally from Sweden; Olive has been based in London, UK since 2012. She holds a BA (Hons) degree in Music Production and since graduating has worked as a live sound engineer all over the city. She has recently settled down as a full-time Production Manager at The Ned, a 5-star hotel in the heart of London. Olive manages to balance her hectic work schedule by finding time to produce electronic music, compose for film and work as a DJ. Olive blogs about the responsibilities of a young professional in the music industry.