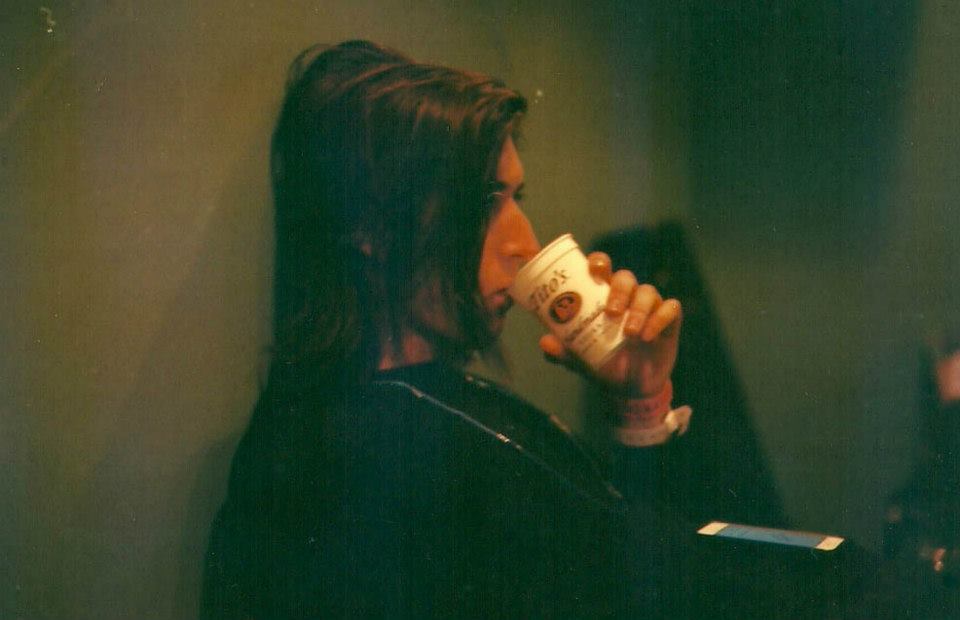 Andrew Miller lives in Los Angeles, CA, and produces music. He has a project called UUV. He also works in film and televison, as well with as other artists.. Andrew played guitar on the Dum Dum Girl's first record and now tours as a guitar player with the band.
Andrew recently toured with the Dum Dum Girls and found himself as the only dude on tour. We thought it would be fun to ask him some of the questions women in the industry are often asked. They of course have nothing to do with his actual job or abilities. This piece should not be taken seriously, except to point out how ridiculous these questions are.
---
What's it like to be the only dude on a tour bus?
Great. In practical terms, wouldn't anyone rather share close quarters with women than men? Creepers aside.
Do they expect you to be bus dad?
Ha, I have no idea what that means, so probably not. It's funny though, I can imagine a bus mom, the nurturer. Actually, Claire was obviously the bus dad.
Do you get all grossed out by the girl talk?
I do girl talk, it's one of my favorite types of talking. What's not to love?
Are there lots of guy groupies on the bus after the show?

No. The male groupies need to step up their game though.
Do people ask which one of the band members you are sleeping with?
I don't think so.
Don't you want to have kids?
That's the idea.
How does your wife or girlfriend feel about you working with all these women?
I had a girlfriend when I first joined the band and now I don't, so I might be the wrong person to ask. Touring is hard on relationships, obviously. But there was never an issue in terms of touring with women.
Do you still get to watch porn on a bus full of women?
Porn is welcomed and well regarded in Dum Dum Girl land. But I don't feel like a tour van is an ideal place for porn, no?