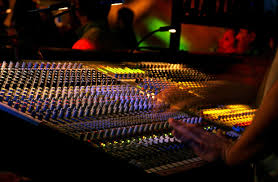 I've been to my fair share of church services, and more than my fair share of contemporary/modern church services. Some of the mixes I hear are fantastic! Some of them, however, are less than stellar. Many times, churches don't have a dedicated audio person and rely on volunteer help to run the service.
Here are a few things to keep in mind when putting a mix together either as a volunteer, or as someone who wants some tips on how to clean up their own mix.
Vocals
Vocals are the number one priority, and it's a disaster if they get buried. If no one can understand the vocals, then nobody is receiving the message. Cutting out most of the low end is always a great start. Don't be afraid to really get in there. Perhaps cut a lot more than you might normally, but it's necessary to make plenty of space for instruments whose fundamental frequencies reside below 500. So I place a HPF at about 150 and a low-end cut at about 500 to get rid of any boxiness. I've also noticed that vocalists and speakers can be a little bit throaty, so doing a notch cut around 1k really helps clear the air. Business first, though, as any problem frequencies should get ousted and the octaves just below and just above it. Parametric EQs are great for this sort of thing.
The vocals should most definitely fit right on top, right in between any melody carrying instruments.
Guitars
I love a robust and prominent guitar sound, but there's a time and a place (read: solo) for strong loud guitars. I wouldn't consider contemporary Christian services as that place. I can already hear the crowds boo. I regret nothing. In general, though, I whole-heartedly believe that guitars can't always be the main instrument. They have their spot and I love really ethereal licks, but this isn't a metal show and there are often many more instruments on stage that could use some love.
Now, if it's a nice acoustic guitar, let it ring out and carry a larger part of the mix. So let the acoustic take center stage (aside from vocals. Never, ever push the vocals away). I like my guitars with just a little meat at around 250-300, and plenty of sparkly high end without getting too much fret noise. When I notice the fret noise is really prevalent, I can't un-hear it. The biggest difference between acoustic and electric guitars are that electric guitars can be really sharp and intrusive if you let them get away. Acoustic guitars have a tendency to be softer and percussive. If you have an acoustic guitar and an electric guitar coming in at the same level, you'd hear the electric guitar more because it is so "in your face". The low end of guitars can tend to be a little tedious when you begin balancing it with the rest of the low end. Try cutting at 400 or 500 while still trying to keep that previously mentioned beef at 250. This is all a balancing act most of you are familiar with.
Drums
Drums can be considered the 2nd most important piece of the band behind vocals. Sometimes, congregants in churches have issues keeping on beat, so we need to make sure that a nice crisp clear drum set can be heard. Kick and snare, like most of the time, are vital. I like a very fat low end with a cracked snare. I boost my kick around 60 or 80 hz depending on what the feel of the song is, and boost just a tad at about 1k to keep some of that pedal in. When I'm able to have the top and bottom of the snare mic'd, I try boosting the top at about 250 or so with a deep cut at 500 so I can have that warmth. Then the bottom of the snare has a sharp boost at 1k to really give it that snappy cracked sound. I typically blend the two with slightly more top than bottom. I would recommend experimenting with the blends of the top and bottom, and even try flipping the EQ to see what that sounds like. Never be afraid to do something really strange. If it works and it sounds good, don't question it.
I like my toms present, but not overwhelming. I enjoy my cymbals bright, but not harsh. If you aren't slapping HPFs on things, you're asking for some trouble.
I find a lot of churches use drum enclosures which adds a certain level of complexity to the mix. I love the isolation, but I really hate how boxed in it can sound. You'll have to fight that in almost every mix on your kit. Start at 500 and sweep the low-mids until you find that 'sweet' spot. As far as miking goes, you shouldn't put the overhead/cymbal mics too far away from the source. The further away you get, the more room you're getting, which in this case is not a good sound. You should always do some pretty close miking to drums in live situations (at least more so than you would in the studio) but you just need to be very cautious when your drums are in a tiny Plexiglas case. Look anywhere from 250-1k on all your drum mics, a lot of grossness will be hiding there. If you have any say in it, I would recommend not completely enclosing the drum kit. Leaving the back unenclosed can give you so much more space while still directing a bulk of the sound away from the audience. With the back open, you'll get less muffled bleed, and you can get nice deep meaty sounding low-end without having to erase the entire low-mids. With some of the smaller rooms, that may be difficult, but it makes a significant enough difference to maybe rearrange the stage plot.
Bass
I love a smooth bass line. I am a bassist, and I really enjoy when I can't pick out weird sounding (or overpowering) bass in mixes. And by that I mean a nice round low end (I don't always like the sound of frets on a bass) with a HPF on 60 with just enough finger noise around 2k or so to distinguish accented notes without overpowering the kick, or worse, the vocals. The kick and bass should be working harmoniously, not stomping all over each other. Don't be afraid to use ducking to get them to behave. Multi-band compression, if you haven't gotten to play with it yet, is a fantastic tool. Use it to punch through some of the lows while leaving the higher octaves a little more airy.
Keys
Pianos have been in churches for as long as they have been in existence. Nothing can replace a really incredible pianist. I envy those of you who can tickle the ivory fingers. Pianos are so naturally beautiful that there often isn't much needed. That's not to say I don't slap on a HPF every now and again, but you should try to stay true to the piano and let it do it's thing. The only thing I can say is make sure everyone can hear it in the mix.
Everyone mixes differently, and every congregation likes their music a little bit different. Because of the generation I grew up in, my mixes tend to sound a lot funkier and modern than some generations before me. As you should, I try to keep that in mind when I'm mixing.
You won't always be mixing for a "funky" crowd. Sometimes you may need to mix a little bit outside your favorite or most comfortable style to suit the room. You should also try to be very careful about taking care of your ears. Sometimes, churches like their music really loud, and often times they like it really really quiet. Don't rely on volume to make your mix sound better. Go and explore. Churches are great communities to express yourself without having any lash back. Play with that New York style compression in your live mix, see what happens! Don't discount anything until you try it.
If I had to stress only a few points to take away from this, it's that listen with your ears. If you just walked in off the streets, could you understand what the vocalist was saying even if the words weren't on screen? Would you be able to hear every instrument? Would you want to come back again and listen to music in this room?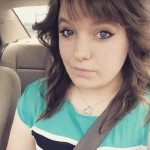 Samantha Potter: Samantha is an IT Media Supervisor and Audio Engineer for the largest Methodist Church in the US and a Production Manager for Funk Syndicate located in Kansas City. Working closely with IT, Producers, Coordinators, and Musicians, Samantha oversees audio and other media technology while mentoring and training women in STEM fields. Additionally, Samantha is the Chapter Head of the SoundGirls KC Chapter.