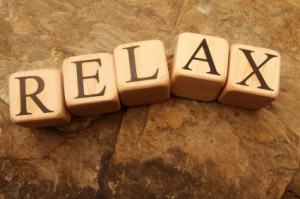 Roadies are typically seasonal workers, our most active season for work is usually during the spring and summer, with the year winding down during the fall.  As the holiday season approaches, our gigs for the year are close to wrapping up. It is an excellent time to return home for some downtime. The holidays are usually low key and allow us to catch up with friends and family. Some of us will find ourselves busy on New Year's Eve. The fortunate will be touring Australia or South America during January and February. For most of us though, we will have sporadic work through the winter months as we wait for tours and festival season to start around March.
It is always feast or famine, and the first few years that you are faced with zero work can be very difficult. Often it feels that you will never work again, and it is usually difficult to figure out a way to stabilize your income. The slow season will come to an end, and soon you will find yourself wishing for the time to sleep or have a day off.
Here a few tips to best utilize the slow season, it is essential to use this time. This time may seem to pass at an agonizingly slow pace, but it goes by much quicker than you think. It is a time reinvigorate, learn new skills, and analyze your goals.
Take time for yourself
This is the time to relax and take a break.  Everyone needs downtime, for those of us that work in concert production it is harder to find downtime on a regular basis. This is the time to pamper yourself – having lazy days, detoxing from all that terrible catering food, being able to exercise on a daily basis.
It is also the time to take your vacation; you usually won't have scheduling conflicts, and a plus is that there should be sales on airfare, hotels, etc. after the holiday season.
Review your goals
From the past year (if you don't have a list of goals, start one this can be an easy way to have a small business plan). What goals did you achieve last year, which ones did you not reach? It is an excellent way to see how far you are coming in your career. You can also analyze goals you did not achieve and figure out why? You can also see if they are still worth pursuing.
Make a list of new goals for the upcoming year. Dream big put whatever you want to achieve on the list, even if they do not seem realistic – you might be surprised when you review them again.
This is the time for maintenance – if you own gear or tools complete any repairs or maintenance that they need. Consider doing any software updates on equipment.  If your gear is outdated or gets little use anymore – consider selling it.
If your budget allows and you were planning on making purchases of equipment or software, this might be a good time. You will have the time to search out good deals, and manufacturers and dealers might be offering discounts to clear their inventory. You may also consider inquiring about purchasing demo or b-stock gear. This is equipment that has been used at trade shows such as NAMM; the gear is fine but usually has cosmetic damage (note many manufacturers will sell the equipment they are showcasing at NAMM at discounts, so they don't have to ship it back).
Brush on up your skills
If you have meant to learn the Digico SD8, this is the time – Today we are fortunate that we can do a lot of training online. A lot of the manufacturers offer online training through videos, courses and download their version of the offline editors. Much of this training is free. Check the SoundGirls Events Calendar to find a workshop or seminar near you.
If you see that you are struggling with specific concepts – this is the time to study and figure it out. Remember always ask questions – find a mentor or someone you trust and ask away.
If you are planning on obtaining certification L'acoustics, Smaart, Meyer, etc. – this is the time – Look up upcoming training certifications and register. Who knows you might be able to tag it onto your vacation.
Update your Resume
Time to update your resume or Linkedin profile. Update your resume and tidy it up. If you use social media for work, make sure your profiles and information are up to date. Resources for Resumes and Social Media
Consider taking a class in negotiation
This is a crucial skill to have. It will benefit you in contract negotiations and will also help you on the job. It will also help you maneuver around people that want to see you fail.
Don't wait for people to call you
Don't assume that since you worked Coachella and Bonnaroo last year, that you are working it this year. Let whoever hired you last year know that you enjoyed working with them last year and are extremely interested in offering your services for this year's event. You can let your contacts know that you are available for work.
Consider making amends if you need too
It is easy for all of us to react in the heat of the moment, which can often lead to dire ends. Sometimes we are in the wrong and wish we would have handled whatever situation differently. Sometimes the other party was in the wrong.
Analyze your finances and set goals for the upcoming year
You might consider taking a financial class or meeting with a financial adviser.
And finally, do something for yourself
Learn something new; there are plenty of free online courses in just about anything.  Volunteer or become involved in an organization that is near and dear to you. Become a mentor.
Remember – you will make it through the slow season – So enjoy your downtime.
Please feel free to post your tips and advice on how you get through the season.
---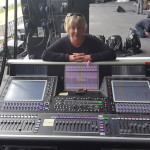 Karrie Keyes: Karrie's blog deals with her work as long-term monitor engineer for Pearl Jam, issues facing women in the industry, and balancing being a single mom with touring. She is a co-founder and Executive Director of SoundGirls.org.
About Karrie: Karrie got her start 30 years ago when she met Dave Rat at a Black Flag show. She started working for Rat Sound loading trucks and setting up gigs in clubs and theaters for $20. She worked for Rat Sound for 20 years and had worked with RHCP for ten years (1990-2000) and Pearl Jam for twenty-six years as their monitor engineer. She currently bumps between Pearl Jam and Eddie Vedder Solo tours.
Read Karrie's Blog | Other Articles by Karrie