By: Karrie Keyes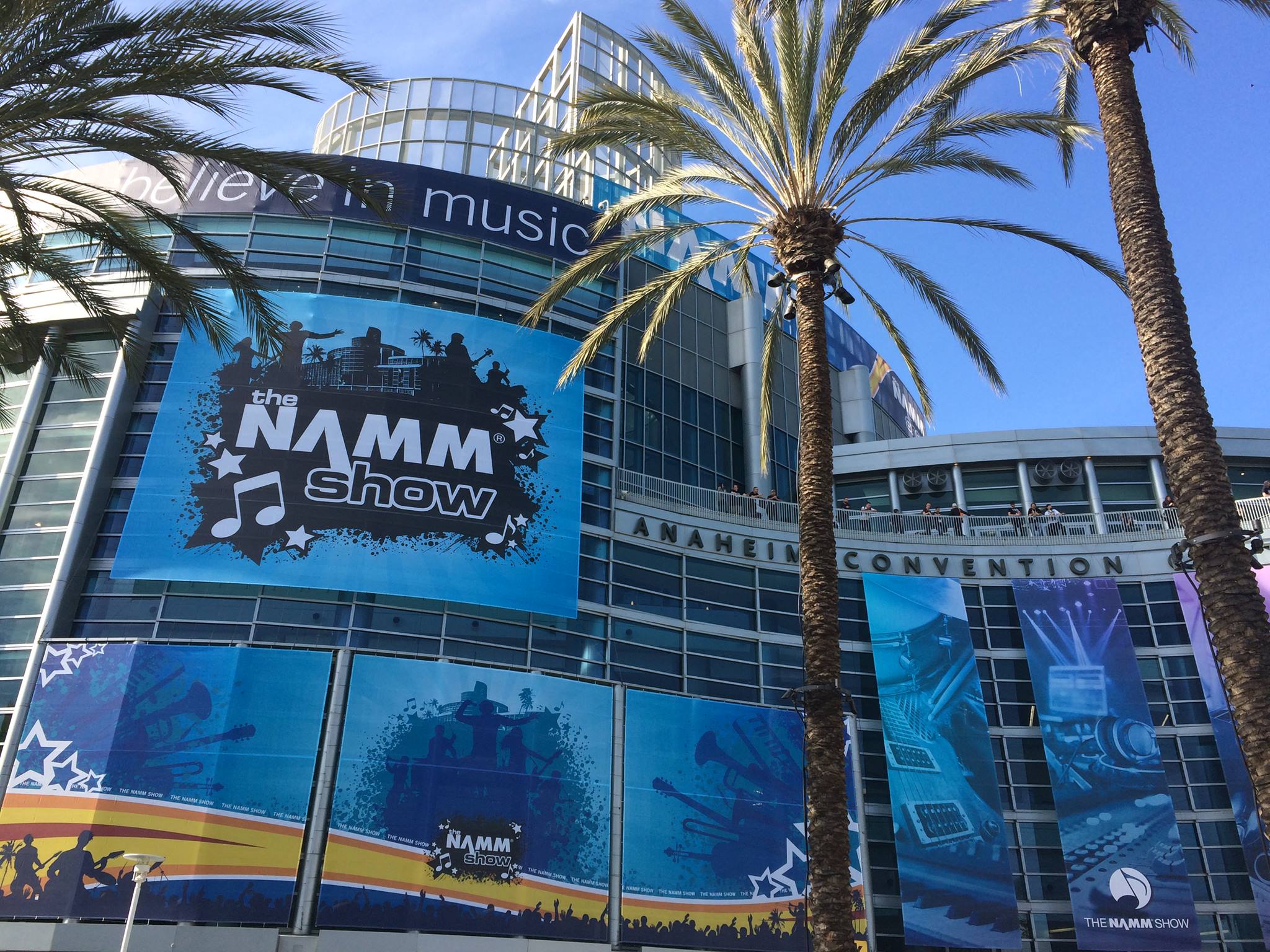 The last week has been a whirlwind of activity for SoundGirls.Org. We welcomed several members from around the globe to Anaheim and NAMM last week. It was so fantastic to meet members in person and I know everyone had a great time meeting up and hanging out with each other.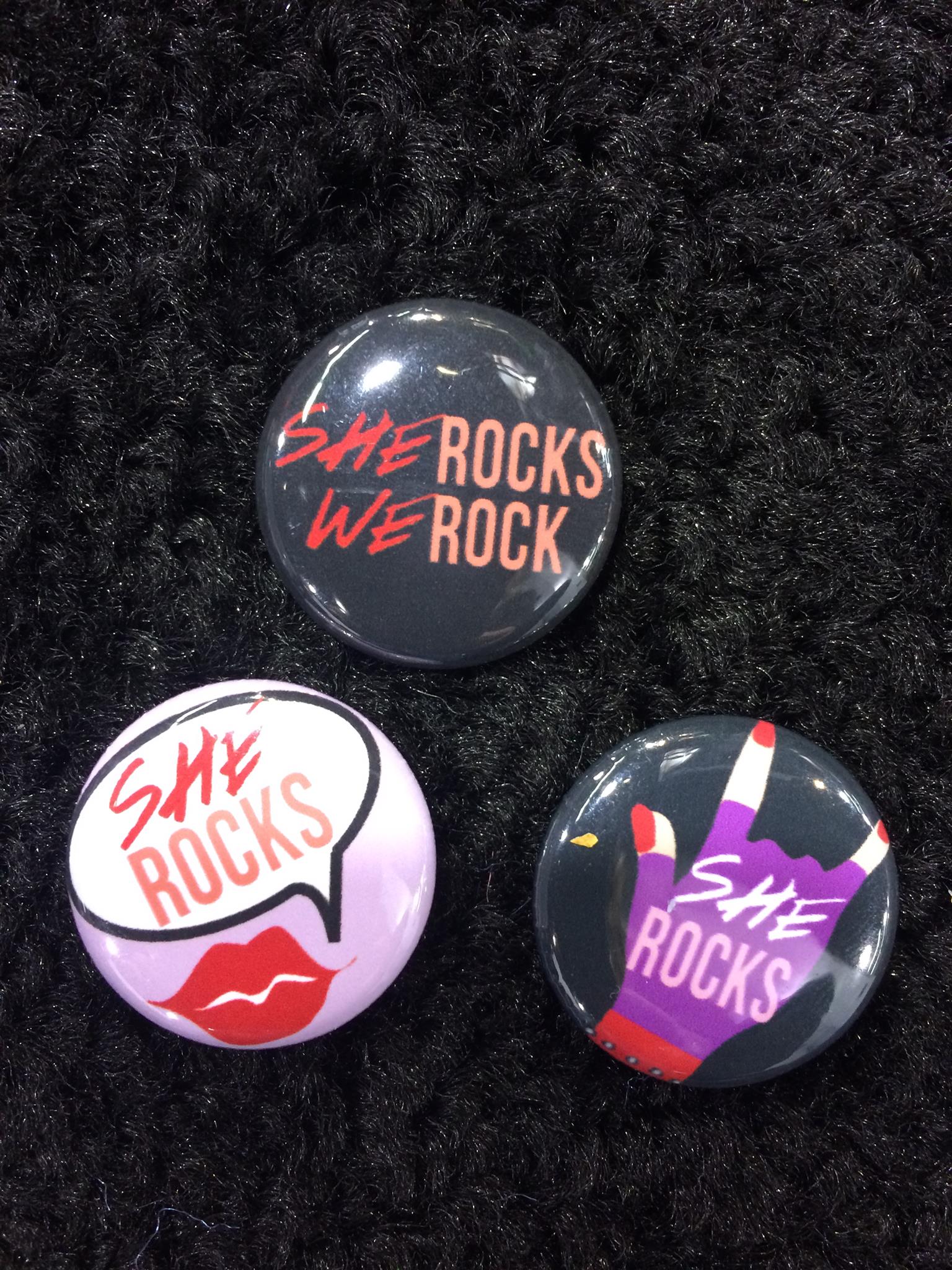 We were thrilled to support the
Women's International Music Network
and The She Rocks Awards. Our members volunteered their time to make the awards a success. (Next year, we have to take over sound) The WiMN is doing great work in honoring and promoting women in music. The She Rocks Awards was so inspiring – hearing the stories and work of the women honored. You should check out all the women who won awards and learn about the great work they are doing. SoundGirl and Founder of
Rag House Records
, April Duran did a great job organizing all the volunteers.
Honorees included: Jennifer Batten, Chaka Khan, Amy Heidemann, Becky Gebhardt and Mona Tavakoli (Rock Camp for Girls L.A. and Raining Jane), Chalise Zolezzi (Taylor Guitars), Mary Luehrsen (NAMM), Crystal Morris (Gator Cases), Mindy Abovitz (Tom Tom Magazine), Cathy Carter Duncan (Seymour Duncan), Leigh Maples and Pamela Cole (Fanny's House of Music), Leslie Ann Jones (Skywalker Sound), Sujata Murthy (Universal Music), and surprise honoree Tom Gilbert, the Creative and Marketing Manager for Mad Sun Marketing and co-producer of the She Rocks Awards.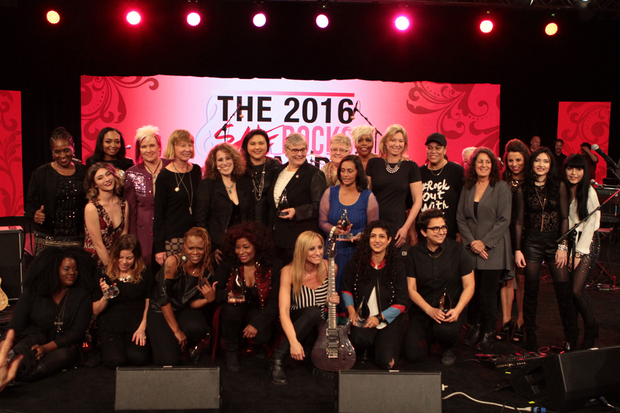 We were also happy to make connections with other organizations and women in the industry. Meeting and brainstorming ideas in 20 minute meetings. So many ideas generated such as how to get women on AES and NAMM panels and not just the token "Women in Audio" panel, getting manufacturers to feature women audio engineers using their gear in PR photos, creating a directory for women in music production, were just a few.
We met with women that are working hard to promote and support women in the industry. Some of the women we met with are:
Industry leader and Vice President/Co Founder of VUE Audiotechnik Sara Elliott. We are excited to have her support and look forward to working with her in 2016.
Sadie Groom who has started Females in Broadcast Industry in the U.K., we look forward to supporting their efforts.
Kim Sawaya-Levine who is the Director of the Touring Division at Rat Sound Systems, who is working hard to diversify their crew.


---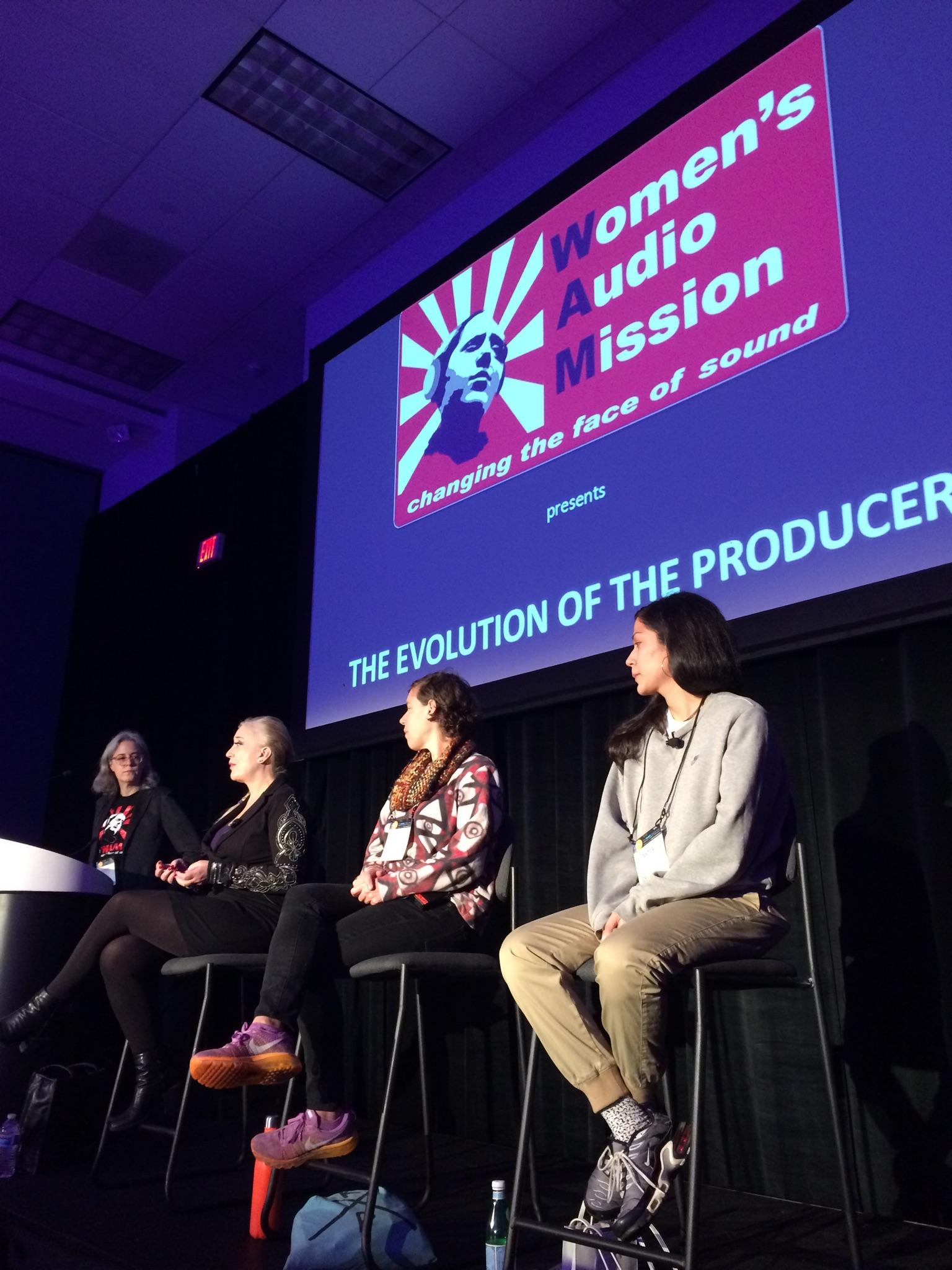 SoundGirls attended Women's Audio Mission panel on The Evolution of the Music Producer. Women's Audio Mission does fantastic work in San Fransisco providing hands-on training, experience, career counseling and job placement to women and girls in media technology for music, radio, film, television and the internet.
---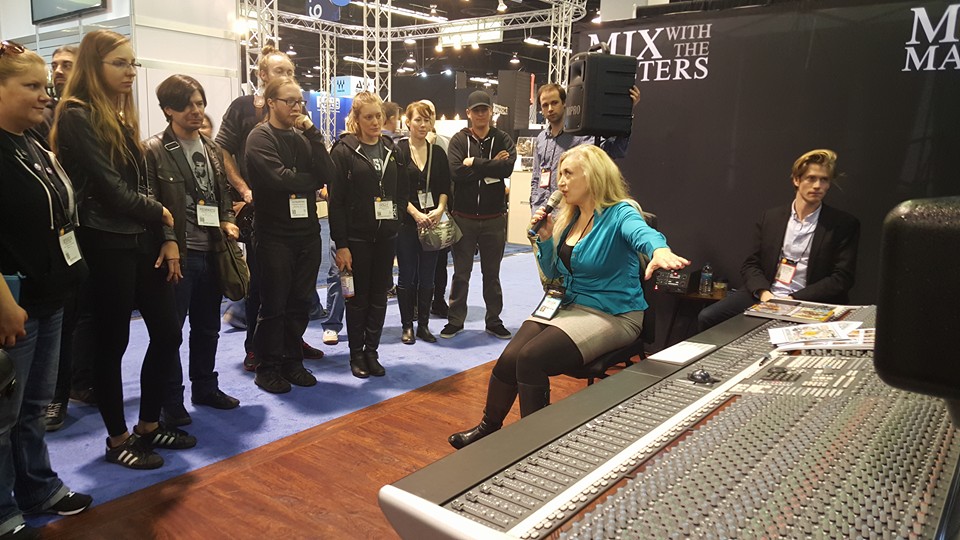 SoundGirls.Org members were excited to attend Mix with the Masters with Sylvia Massy and I have heard nothing but praise.
---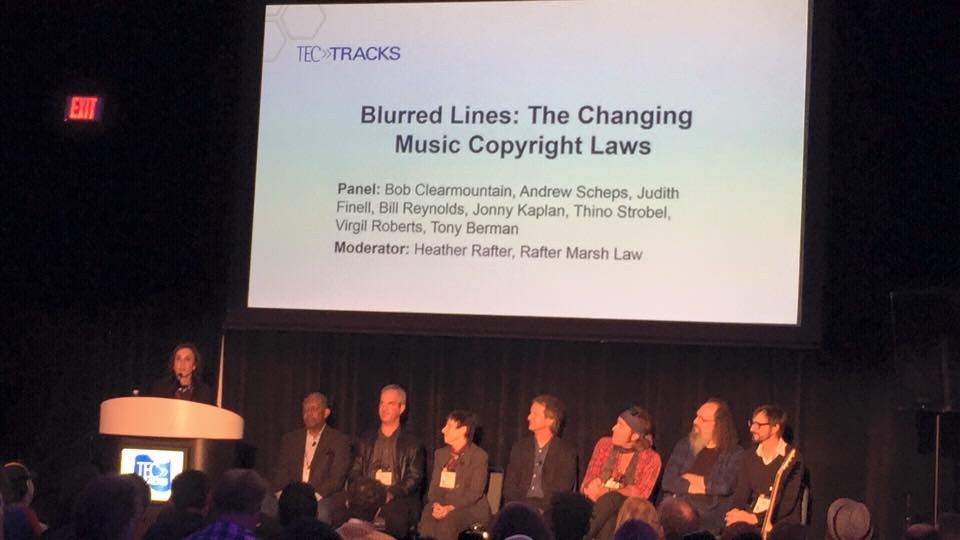 SoundGirls.Org legal counsel, Heather Rafter presented Blurred Lines: The Changing Music Copyright laws.
---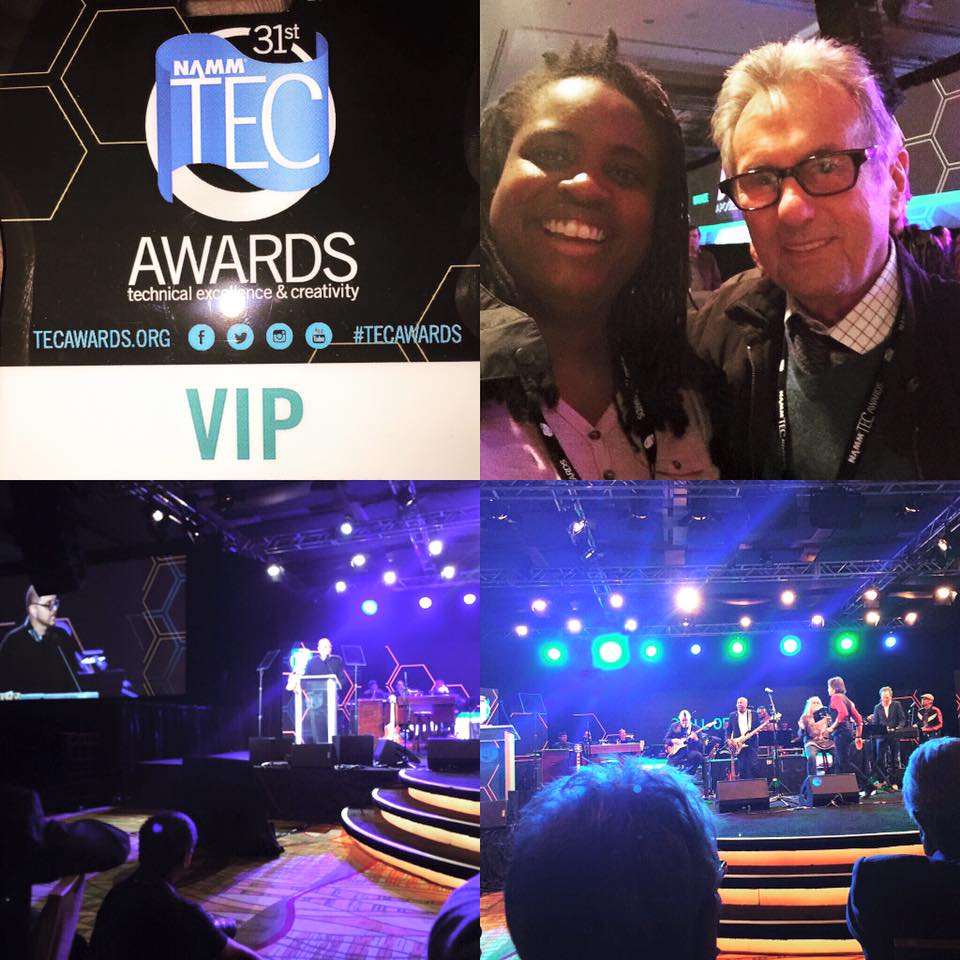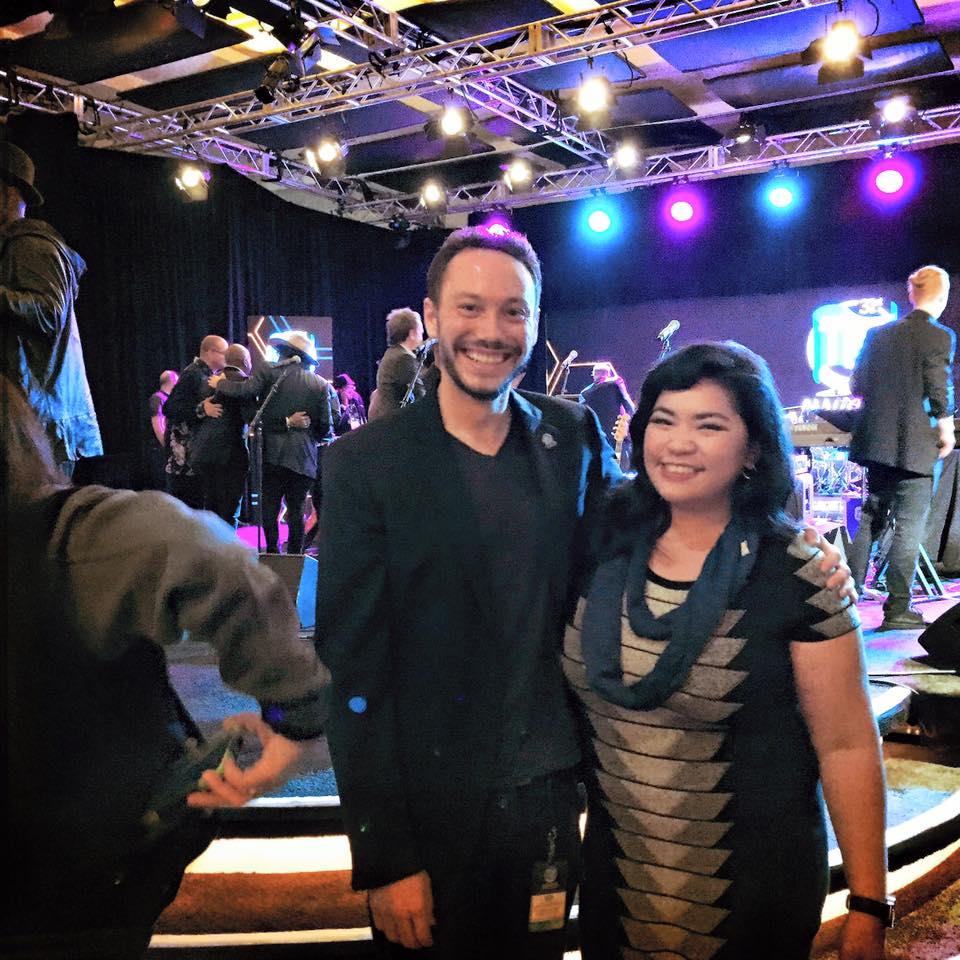 A Big thanks to Dawn Birr of Sennheiser who provided the opportunity for two of our members Jett Galindo and Fela Davis to attend the TEC Awards and meet some of their audio heroes.
---
Oh and the gear – there was so much new shiny equipment – I barely made a dent.
Some of Gear that people were buzzing about:
What did you discover – What are you excited about?  Let us know.
Looking forward to meeting more SoundGirls at NAMM 2017 – Put it on you calendars