April 21, 2017, marked the first ever SoundGirls workshops in Muscat. Two workshops were held at the Classical Music and Arts Institute in Qurum, kindly supported by manager Thanae Pachiyannaki. The first workshop was for 10-15-year-olds and the second for 16+. Due to the interest booking had to be closed earlier than expected and a waiting list for places was created.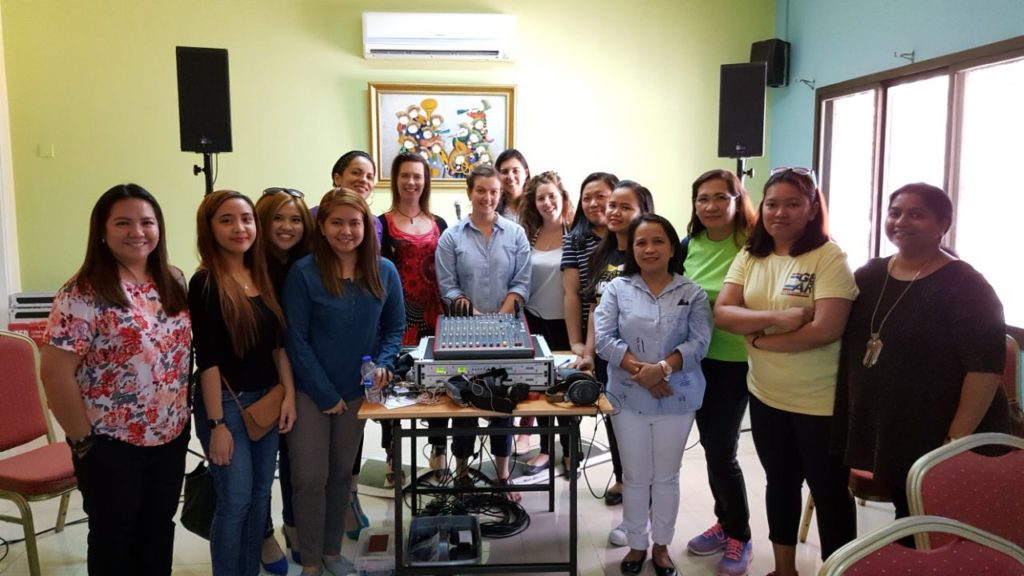 Claudia and Dianis, music teachers at the Classical Music and Arts Institute, helped set up for the event and managed the door. A very wide range of people from across the community attended. Teachers, students, and musicians. All had a keen interest in the audio profession and had plenty of questions to ask.
A basic sound system was set up for the event. Two UPJ's on stands, an Allen and HeathZed-12FX, a wired SM58 and two Zaxcom transmitters and receivers.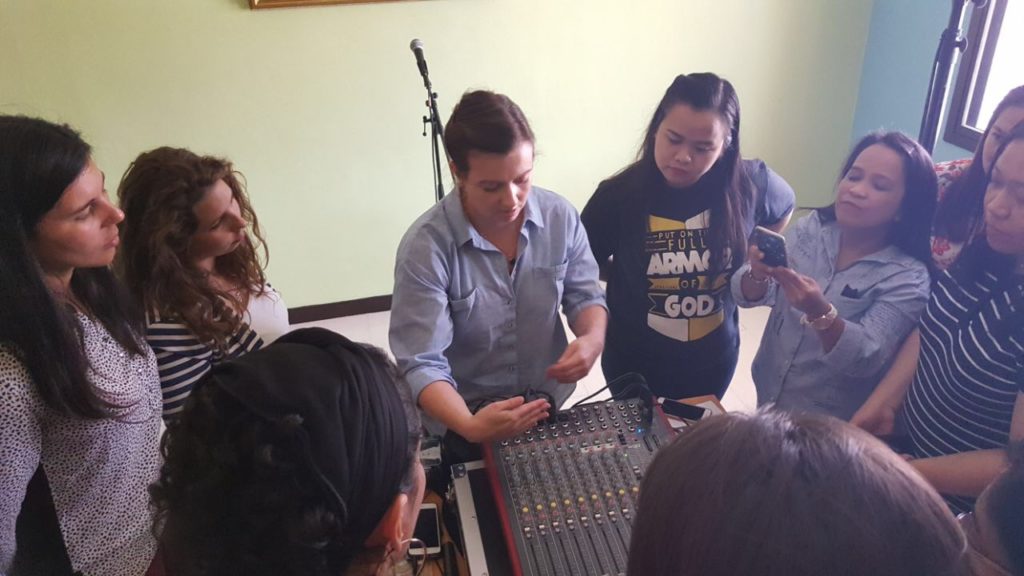 After a short introduction and explanation of the aims of 'SoundGirls,' the equipment was used to explain basic signal flow, with plenty of hands-on time. As my background is mainly musical theatre based, we then looked at radio mics; the basic theory of how they work and some of the uses. We watched a clip from 'Matilda the Musical' and talked about the challenges that are faced on large scale musicals including working with remote bands and how communication is maintained between stage and pit. Given that the Royal Opera House is the only theatre in the region, most of the workshop attendees had seen at least one performance. This gave rise to some enthusiastic discussion about the type of performances that we have here and cultural sensitivities in the region.
We rounded out the hour with some short feedback forms, differentiated to the needs of each group. The overwhelming response was that attendees enjoyed the workshop and would like to be involved in future events. In the future, I hope to arrange themed workshops, based on more specific areas such as live music, theatre, archiving and creating sound effects.
'Community' is ever more important in a city such as Muscat with such a hugely transient population. Friends come and go, and it is easy to get caught up in a world of work and not much else. Giving back just a small amount of time is immensely rewarding.
A wise friend once taught me that to serve another person is the greatest gift that you can give. As much as I hope that the workshop attendees gained new knowledge and inspiration, my own wish to serve this community was also fulfilled.
Huge thanks must go to everyone who helped support this SoundGirls event: Thanae Pachiyannaki, Claudia Reynaldo Prado and Dianis Catas Salas at The Classical Music and Arts Institute and Max White and Mike Compton at the Royal Opera House Muscat.
---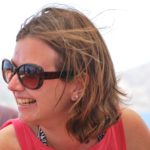 Clare Hibberd: Clare is a Senior Sound and Broadcast Technician at the Royal Opera House, Muscat. Her blog will focus on resilience and adaptation as a woman in the sound industry including past and present challenges of working abroad.
About Clare: Clare gained her first class bachelors degree at Royal Central School of Speech and Drama. Her career has taken her all over the world, working on some of the most successful (and not so successful) musical theatre productions to come out of the West-End. With the added bonus of recently completing a post graduate teaching certificate, she is now looking to implement teaching and learning programmes for Omani technical trainees as part of a wider Omanisation strategy.