Have you ever planned a vacation around your ears?  As in a location with something unique to offer in aural pleasure instead of gastronomic or visual?  If you have not, it is time to become an epicurean for your ears. Many places host ear-pleasing experiences, but some are local secrets.  Here are a variety of options to kickstart your listening adventure.
If you are tight on vacation time, Soundwalking is a simple way to reward your ears. According to Dr. Andra McCartney, Associate Professor of Communication Studies at Concordia University, "Soundwalking is a creative and research practice that involves listening and sometimes recording while moving through a place at a walking pace."  It is to observe, rather than participate in the surrounding environmental ambience.
Soundwalking can happen anywhere. Urban centers are full of industrial symphonies for people watchers. Cars and machines can lay a rhythmic background for melodies from sirens and conversations.  City parks are a quieter option, full of birds and trees. During certain seasons birds migrate and bring with them a variety of songs. When I visited the Sandhill Crane Festival in Othello, Washington, I was fine with not using binoculars, because I heard the calls of cranes, hawks, harriers, and my favorite red wing and yellow wing blackbirds (metalheads of the bird world).  Next time I will bring an audio recorder in addition to a camera.
More remote parks and wildlife refuges reward listeners with isolation from mechanical sounds. In the Hoh Rainforest on the Olympic Peninsula of Washington state, there exists one square inch of silence. Other old growth forests might be hiding similar pockets of stillness as well.
When planning a metropolitan vacation, add a multipurpose experience.  Architecture is not just designed around the eyes, and older buildings are full of creative pockets of reverberation.  Cincinnati's Union Terminal, a train station-turned museum is not alone in its whisper arch, as an arched channel will do.  Whisper arches are perfect for private conversations between two opposite ends of a crowded room. In Europe, there is a garden that you can have a discussion with your echo.  The delay time of the reflecting sounds allows them to respond to your initial spoken message. Complex words can become full discourse as the word's beginning decays with each successive reflection.
The Mormon Tabernacle in Salt Lake City has gorgeous acoustics purpose-built for the choir and massive pipe organ. While the modern trend is to create multi-purpose performance halls, venues from the early 20th century (or even earlier) are awe-inspiring locations for bold and beautiful verb.
An ambitious sonic tourist should start with The Sound Book by Trevor Cox to create their travel plans.  Cox chronicles the weird and the unique in the sonic realm.  Abandoned cisterns in the UK boast insane sustain times, sand dunes in Death Valley sing and boom, and Australia has a little bird that can copy whatever sound it hears.  Also explored in the book is a silence retreat, where Cox does not speak at the monastery and instead learns to meditate and listen. After reading about his experiences, I started paying attention to other sonic peculiarities in the news.  Detroit has a fascinating little island with a mysterious hum of possible sinister origin, and Siberia has an old mining pit that emits an eerie noise. Otherwise otherworldly intermittent sounds, like ultra-low frequencies, occur in ways similar to UFO sightings and inspired The X-files.
No matter your vacation goals and budget, there is an audio experience for you.  Treat your ears to sounds that vary from peaceful, luxurious, strange, to intriguing.  There are places to participate or spectate in the sonic wonders, and there are places to be introspective.  Enjoy the world with a new perspective and add a new dimension to your memories. Go forth and explore with your ears.
---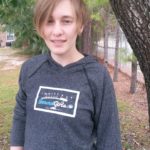 Nicole Kirch is a North Carolina based recording engineer and musician.  In her short career, she has worked on location sound, post-production, stage crew, and electronics.  Her love of sound stretches to almost every niche.  Nicole holds a BA in Sound Design from Michigan Tech (the first female to graduate from the program) and a BS in Electrical Engineering Tech from Austin Peay State University.   She believes in female empowerment and independent music.